NEW YORK, NY – Held annually at the Intrepid Sea, Air and Space museum, this year's Memorial Day ceremony was led by New York City Mayor Bill de Blasio and U.S Marine Corps Commander for the Southern Commander John Kelly. Military veterans and families of those who have served as well as members of the general public who wanted to show their support gathered on Monday, May 25, 2015 to honor those who have served and sacrificed.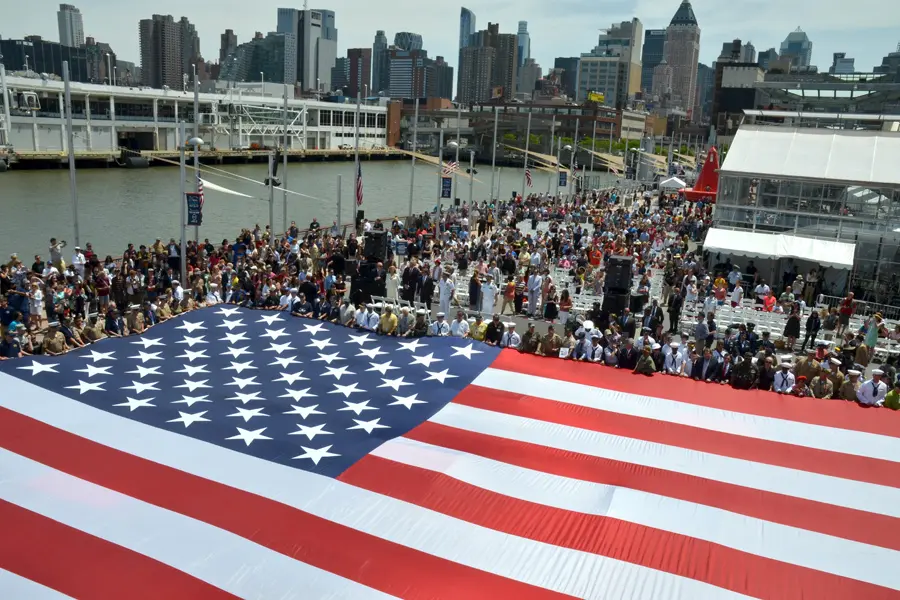 The ceremony included an unfurling of a 100-foot American flag, rifle salute and a placing of ceremonial wreath. Commander Kelly brought the audience together with a reminder of the scenes and emotions shared by veterans and their families. 1-800-Flowers.com is honored to have had the opportunity to support this event for over a decade with custom floral wreath donations with a nod to the symbolic red, white and blue.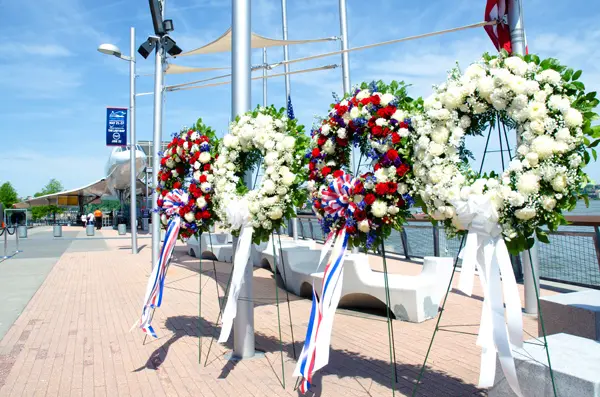 The wreaths proudly donated by 1-800-Flowers.com are adorned with fresh red, white and blue flowers and measure at over 30 inches in diameter. They are presented for all attendees to see and then released into the water as per tradition.
The annual Memorial Day event is free and open to the public. The ceremony is held every year on Memorial Day (the third Monday in May) at the Intrepid Sea, Air & Space Museum and open to the public. Learn more about the event at IntrepidMuseum.org.