NEW YORK, NY – On Wednesday, October 26th, 2016, Pencils of Promise celebrated their 6th annual Gala at Cipriani Wall Street in Manhattan. In case you didn't catch last year's Gala post, Pencils of Promise (PoP) is a non-profit organization that supports education for children in developing countries by building schools, supporting teachers, providing school supplies, and overall increasing educational opportunities for children in Ghana, Guatemala, Laos and Nicaragua.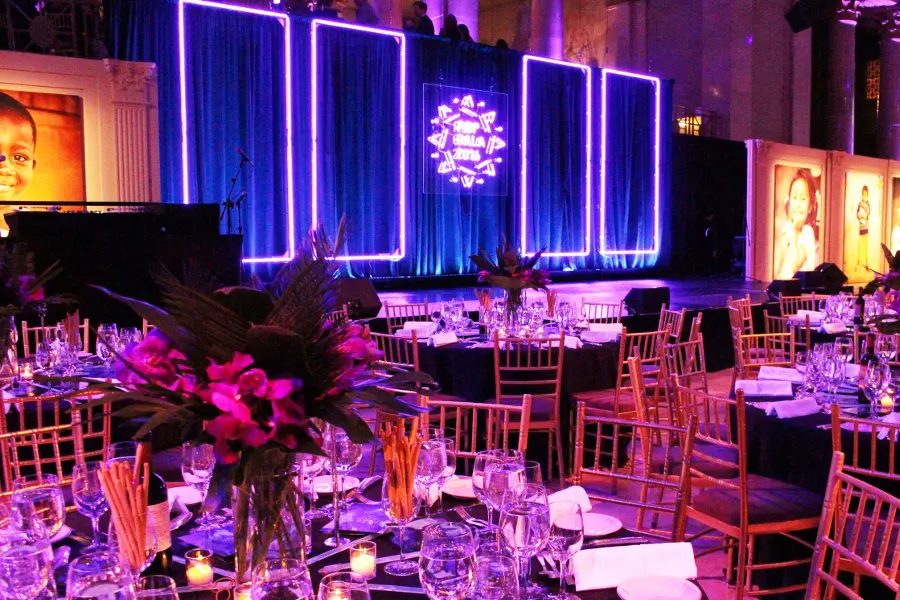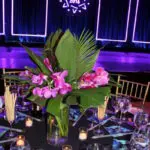 For the sixth year in a row, 1-800-Flowers.com has been honored to donate the floral centerpieces for the annual gala. This year, the arrangements featured a mix of monstera leaves, ti leaves, monstera, sago palms, dracaenas and raphis palms to give the room a tropical rainforest feel. Jay Casiano, the designer from PlantShed NY Flowers, told us "I loved the opportunity to create the centerpieces and step and repeat for POP's Gala last night. It's so easy when you have such a cutting edge organization to work with. Always thinking out of the box and allowing artistic freedom from their partners! We can't wait to do this all over again!"
"We are delighted to support Pencils of Promise, as we recognize the importance of education and training to help individuals grow both professionally and personally."

– Chris McCann, President, 1-800-FLOWERS.COM
Always entertaining (literally), the event started out with an engaging dance performance directed by celebrity choreographer, Luam.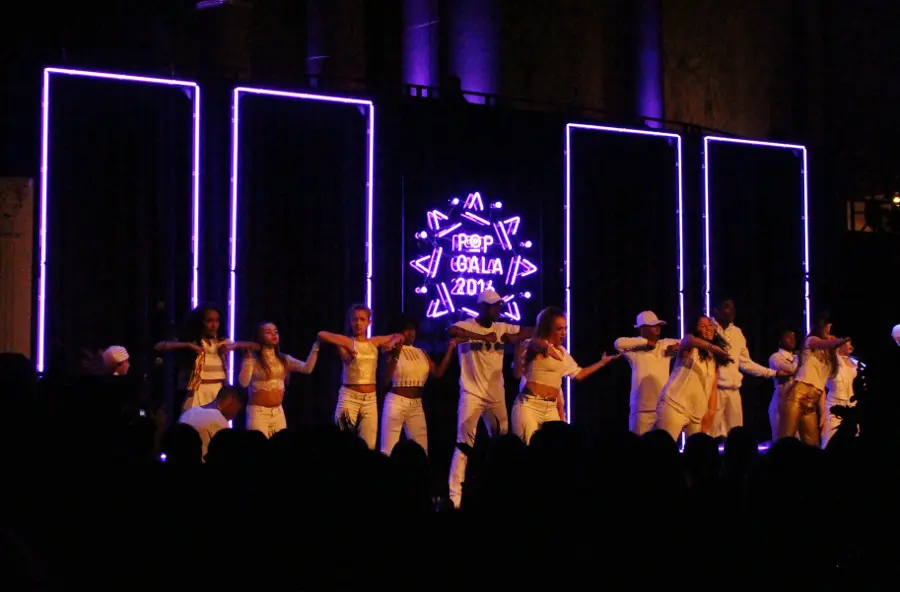 Next was a performance by the singing duo Nico & Vinz who sang their hit "Am I Wrong," which reached number 1 on the American Top 40 Charts in 2014.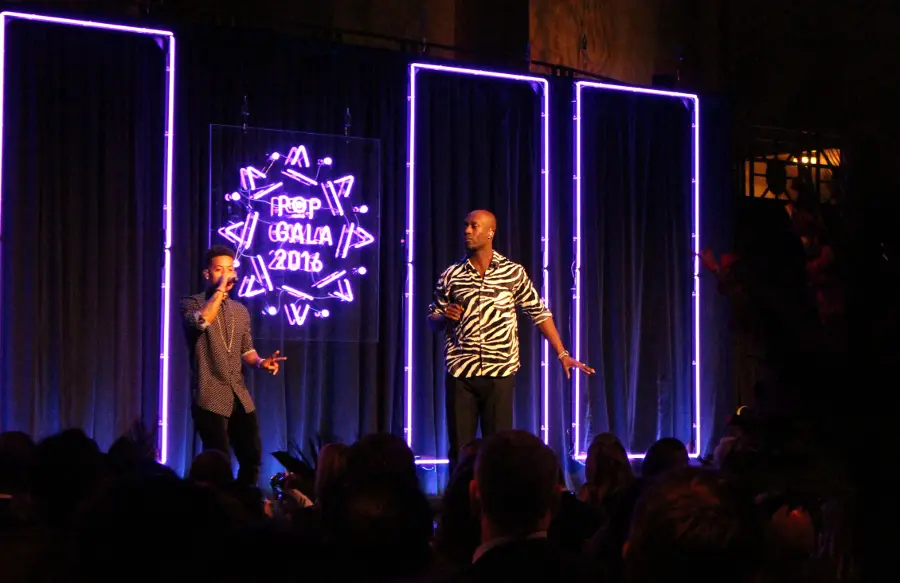 After the amazing performance by Nico & Vinz, Pencils of Promise Founder, Adam Braun, took the stage. Adam got the idea for Pencils of Promise when he was an India and a small boy said that the thing he wanted most was a pencil. Seeing the happiness in this little boys eyes when he gave him the pencil gave him an idea.
As Adam backpacked across over 50 countries, he handed out pencils to more and more children and saw the extreme need for schools and educational materials in developing countries. Since starting the organization, over 300 schools have been built, over 4,000 scholarships have been distributed, and over 500 teachers have been supported in receiving a high quality education.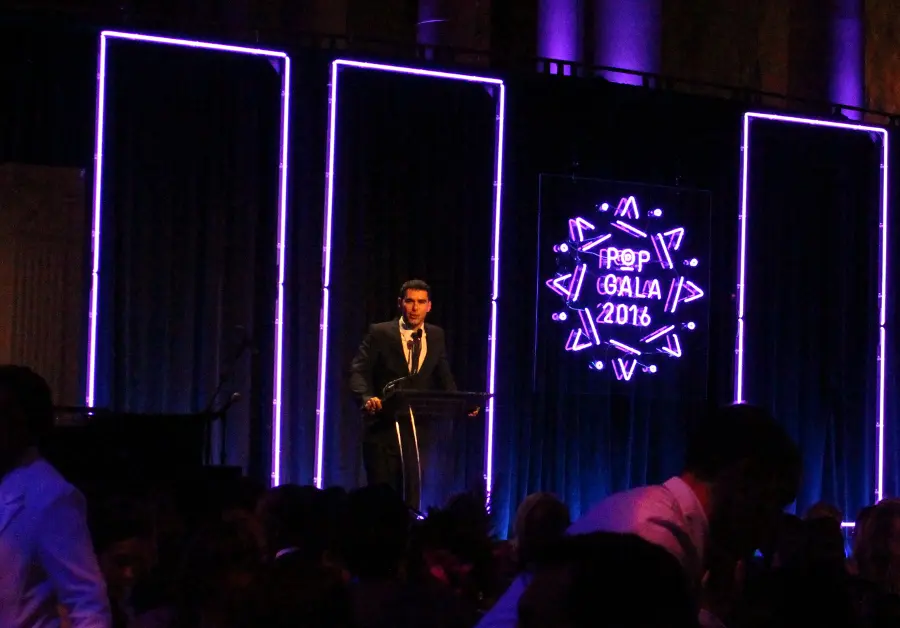 Following Adam Braun was the Womble Family who received The Philanthropist Award for their work with the Collis Foundation, a family foundation that focuses on children's education, scholarships, literacy programs and basic human needs.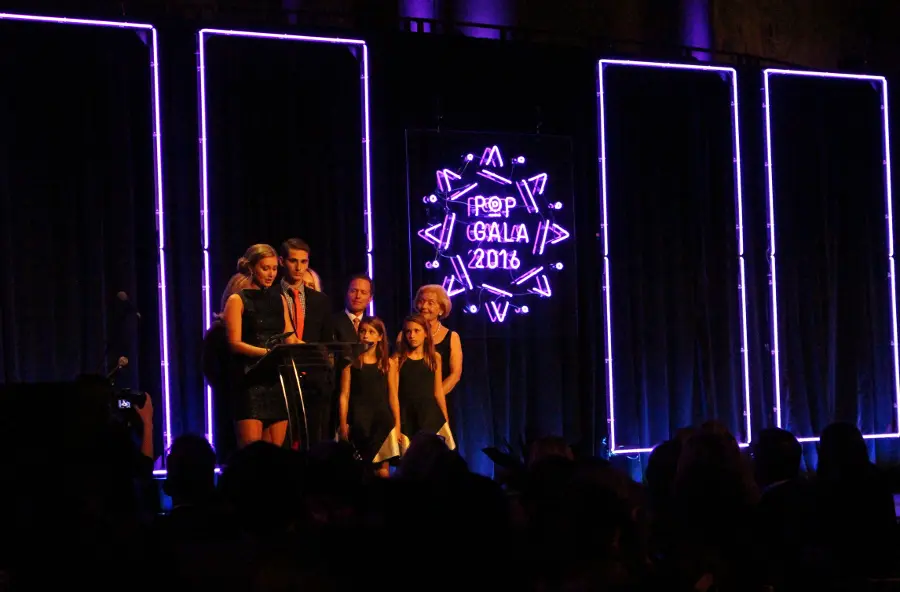 With auction items ranging from exclusive Stuart Weitzman shoes to a saxophone signed by Bill Clinton, bids started pouring in. Over $300,000 was raised during the auction alone. $50,000 was raised for the expansion of literacy, $90,000 was raised to build 3 schools, $70,000 was raised to fund a WASH infrastructure for 7 communities, $30,000 was raised for providing e-readers to a classroom of students, and another $30,000 was raised to educate 1,200 kids for one year.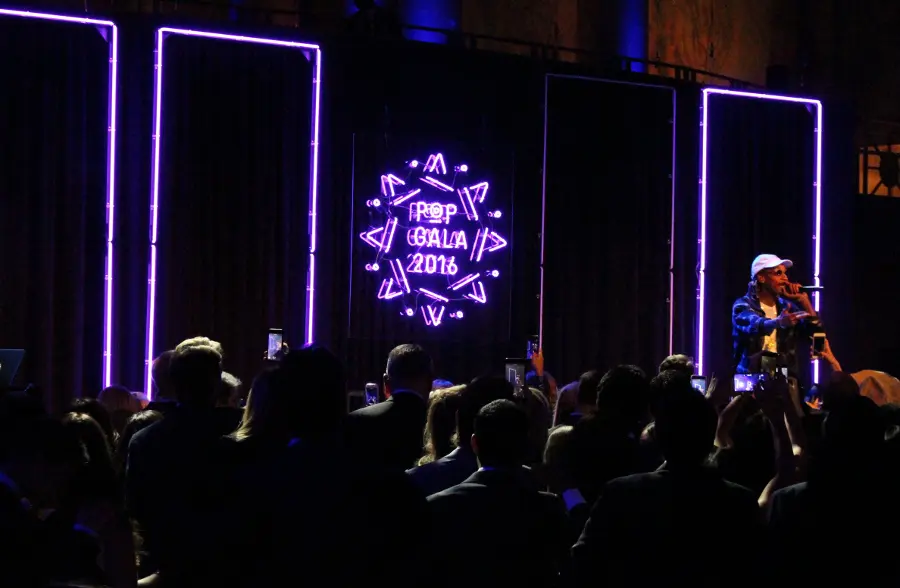 After the auction, it was time for the grand finale: a performance by famed rap artist Wiz Khalifa. Wiz closed out the night by performing his hits, "Black and Yellow," "Roll Up," and "See You Again." The crowd joined him around the stage with glow sticks and sang along. They danced, too, of course!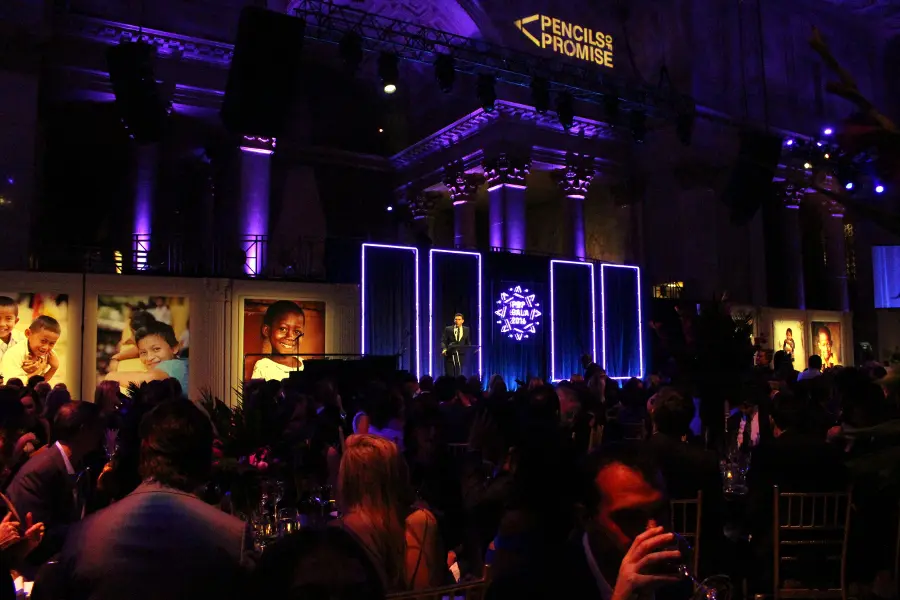 To learn more about Pencils of Promise, visit their website at pencilsofpromise.org. From all of us at 1-800-Flowers.com, we thank you for an amazing evening for an even more amazing organization!