As much as we wish the pandemic would vanish on its own in time for 2021 and our much-anticipated New Year's Eve celebrations, we're still grappling with COVID-19. As a result, our segue into 2021 does have to look different than usual.
But just because some of your normal traditions can't unfold the way they usually do doesn't mean you can't throw the most epic New Year's Eve celebration of all. We whole-heartedly believe that 2021 is a year to look forward to. Our futures are bright, so let's make sure our parties are just as bright and exciting.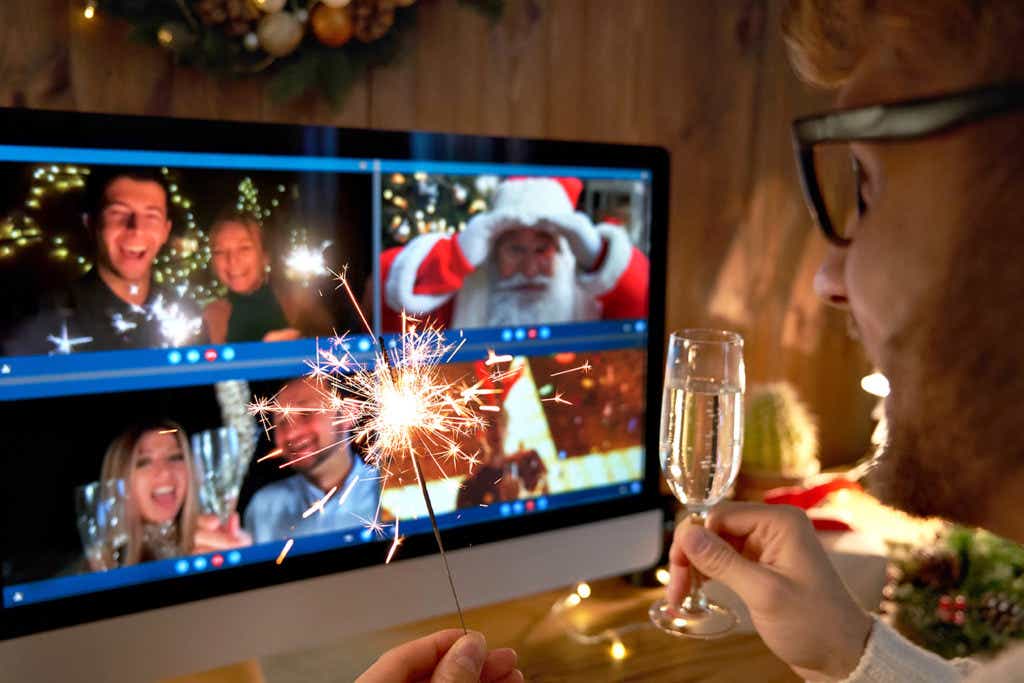 Take your party to new heights — go virtual!
There's no party like a virtual party, because a virtual party is full of untapped possibilities. Trust us, don't underestimate the awesome potential of a pre-planned Zoom party to ring the New Year in right! Not sure that a virtual party can match the energy of an in-person party? If you do it right, it totally can.
To start it all off with a bang, plan this shebang like you would a normal party. Make sure you party plan like you never have before — send out themed, virtual or snail mail invites, offer your guests drink recipes and food choices in advance so they can match your offerings, and of course, don't forget to dress up like you would for any other New Year's party.
You and your crew can even add in fun additional party things like strategy games, movie marathons, dance-offs, and so much more. If you have New Year's traditions that are important to you (i.e., making a specific cocktail for the stroke of midnight, wearing a particular outfit, playing a card game, etc.), make sure you include it in your virtual party to really make it feel like a celebration you can get behind.
Want a pro-tip to top this party off? Send your invited guests some thoughtful party favors to open when the New Year rolls in and the party winds down. Shop our New Year's collection for gourmet treats and festive centerpieces!
Throw a COVID-safe New Year's Eve party
The New Year celebration is traditionally the perfect time to gather, reflect on your past year with your loved ones, and anxiously dream of all the wonderful possibilities that the new year will bring. If you're totally committed to throwing your annual shindig in-person while maintaining a safe environment for all your guests, we're here to help you do that right!
First and foremost, we recommend checking out your state and city's guidelines on social gatherings — it's likely there are occupancy limits, and we encourage you to abide by those for your party plans.
The CDC offers tons of helpful tips for keeping your gatherings safe, including some of the more obvious ones like:
Hosting

your party outdoors

where people can have plenty of space and fresh air (this is weather-dependent, of course)

Encouraging any guests you've invited to stay home if they've felt sick or under the weather

Offering extra, new masks for your guests and encouraging them to wear them

Opening windows and doors for fresh air during indoor celebrations

Having open and honest communication with your guests before the party to set expectations

Provide hand sanitizer and plenty of antibacterial soap for regular hand-washing

Offer single-use items (plates, cups, utensils, etc.

)
And, of course, we suggest skipping the New Year's kisses with your loved one's this year that you don't live with — there's always next year!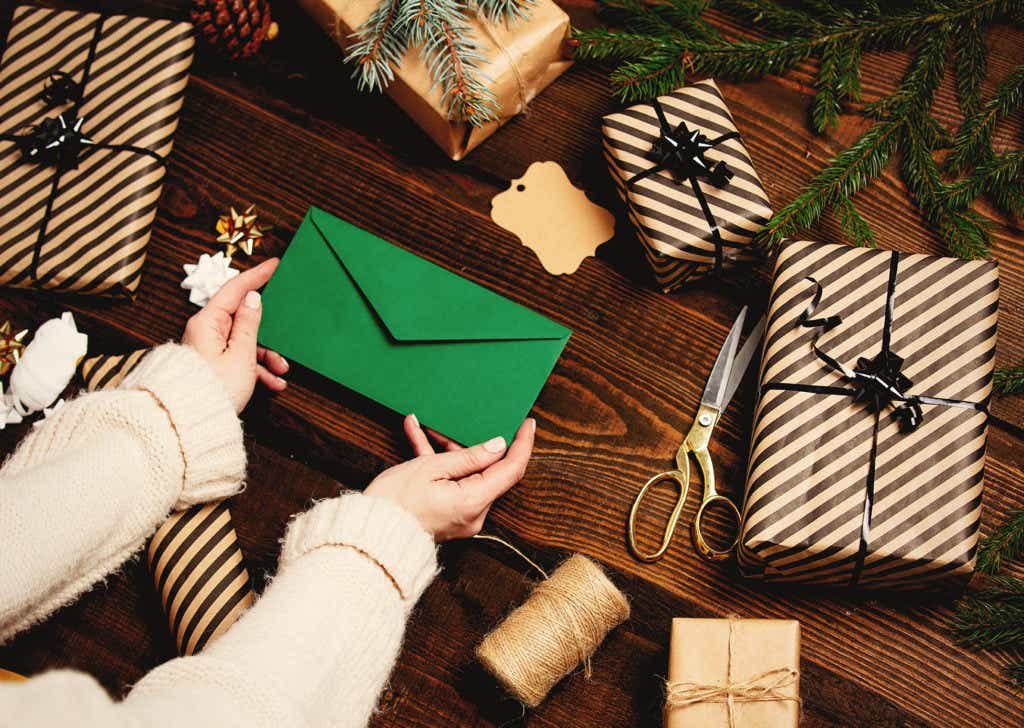 Surprise New Year mail and gifts for your loved ones
If you're not one to party but can't stand the thought of missing out on providing your loved ones with New Year's Eve love, this tip is for you. It's no secret that people love to receive handwritten messages, heartfelt notes, thoughtful gifts, and sentimental mementos. If it's important to ring in the new year by celebrating the ones you love, we suggest sending thoughtful things in the mail to arrive before the new year. Want to make it even more 2021 focused? Attach a note that advises they only open once the new year strikes! What a way to welcome 2021 into our lives, right?
Group calls and video chats for New Year's well wishes
Don't underestimate the genuine joy that comes with arranging a simple series of group calls and video chats. For many people, New Year's celebrations don't necessarily revolve around a party — instead, it's more about reflecting and connecting with loved ones. Try taking a cue from something we've learned is incredibly valuable for connection — video chats with your loved ones. You don't need to plan or make a fuss, just get cozy, sit in your favorite chair, drink a delicious beverage, and call up those you care about to wish them a safe and beautiful new year.
No matter how you choose to celebrate the new year — tucked in bed and cozy by 9 p.m. or throwing the most vibrant Zoom party you've ever attended — we wish you a happy, safe, and exciting new year. Looking to add to your New Year's celebrations? Check out our New Year's collection for New Year's gifts, fun touches to add to your New Year's party, or even something special for yourself!
Send thoughtful New Year's Eve gifts
Say cheers to the New Year with our collection of festive treats and decorations. Ring in 2021 with beautiful bouquets, festive centerpieces, or delicious gourmet goodies!