Our series "Moments in the Making" shares stories of anticipation for the holidays and how to create memories during the season with those they love most. Here, noted holiday revelers share their favorite holiday memories.
Christmas has all the ingredients for creating memories we hold close to us all our lives. The excitement of trying to hear Santa's sleigh arrive on the roof, that distinctive Christmas tree smell, ripping the colorful paper off presents, attending church services, and singing our favorite carols, sharing dinner with family, watching movies, or playing games into the evening.
Of course, we all have our own special Christmas memories, and it's fun to share others' experiences and traditions — and be inspired.
A stealthy surprise under the Christmas tree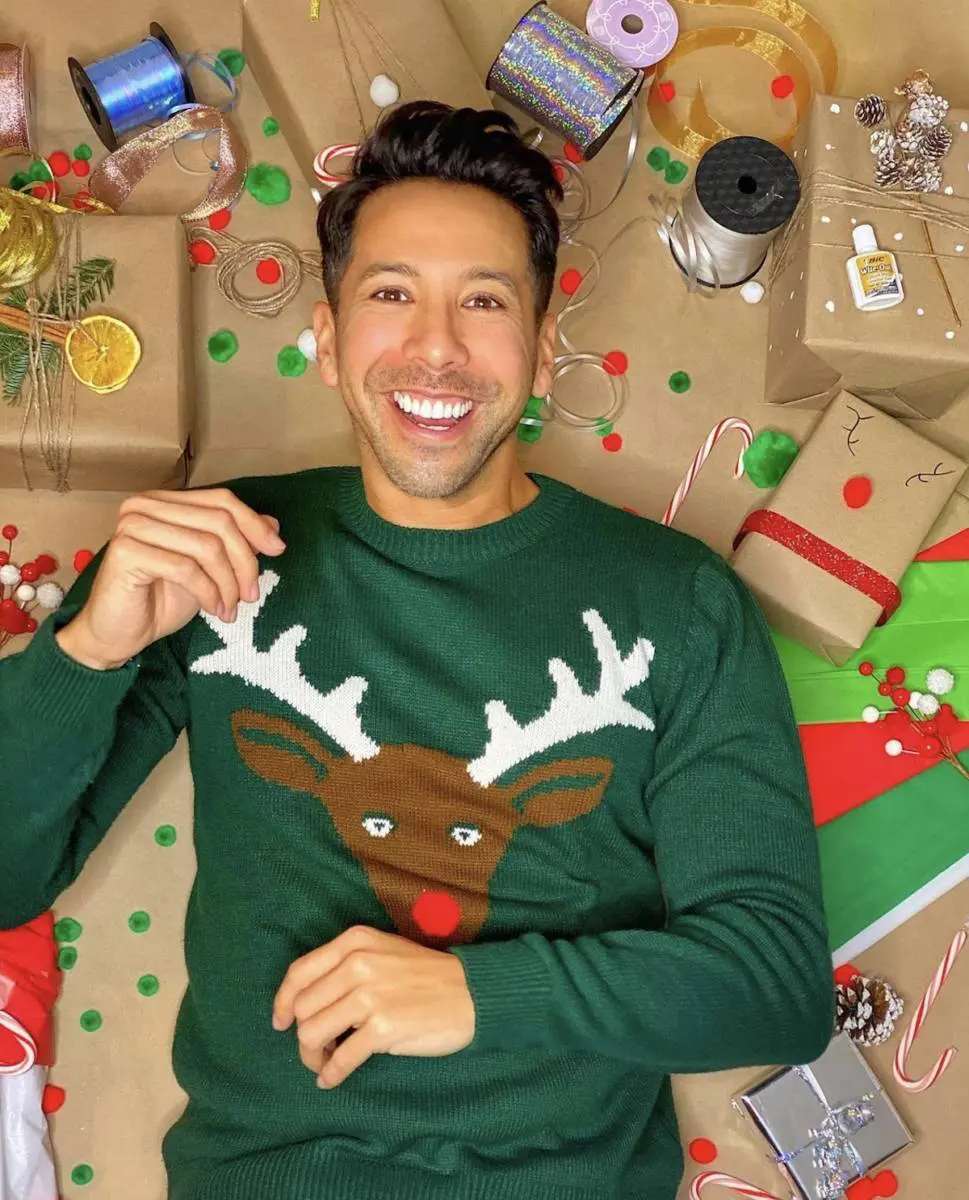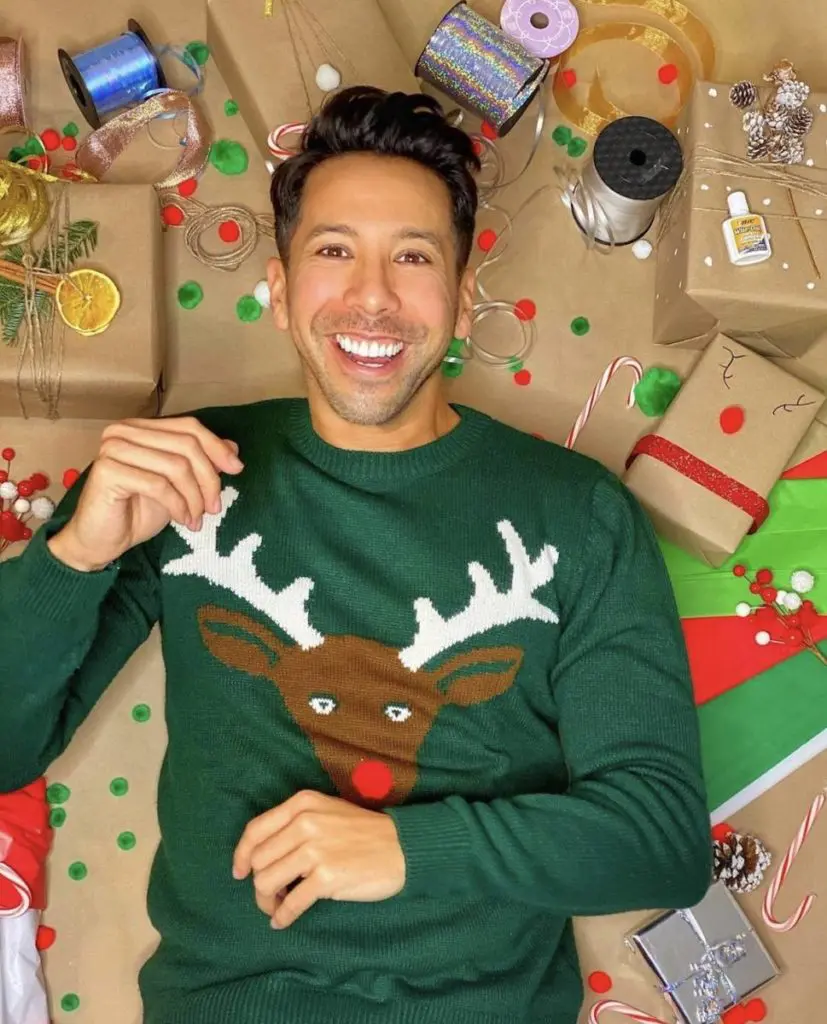 Many Christmas memories go right back to childhood, that impressionable, innocent time.
Lifestyle host Steve Doss remembers being outwitted one Christmas when he was a kid: "I was a firm believer that shaking my Christmas presents would let me know what's inside the package," he explains.
His grandparents knew he'd be doing this, so one year they bought him exactly what he had been begging for — Super Mario Brothers 2. "To throw me for a loop, they attached a bell inside the box so I would be completely lost," Doss says. "It worked! I was so disappointed since all I wanted was that video game and not something that jingled.
"When I went to open the box, the entire family gathered around at my expense to see my sad little face light up as soon as I opened the gift," he says. "I'll never forget that moment."
Ex-pat holiday celebration
Christmas is a "home" holiday at its heart, and it can be bittersweet celebrating at a distance. Liz Young, her husband Colin, and their son, Isaac, relocated from England to the Netherlands three years ago, and last year they were stranded by COVID.
"We would normally go back to England for Christmas, but obviously last year with COVID restrictions, we couldn't," says Young. "Many of our friends couldn't travel to their home countries either, so we spent Christmas Eve, Christmas Day, and New Year together."
---
From our holiday collection
The Youngs have become fast friends with other ex-pats in Arnhem, and together they celebrated the holidays with both a cultural and a culinary smorgasbord.
"We had a real mix of nationalities for Christmas — Uruguayan, Turkish, Australian, Greek — so there were lots of different traditions coming together. We had margaritas and a pasta dish for Christmas lunch, and we managed to find a few Christmas crackers," Young says. "We had some difficulties explaining why Santa was coming at different times — he would normally come on Christmas Eve for some but Christmas morning for others — but we settled this by having presents spread over both days."
Young says that while everyone did miss their families, they were very grateful they could spend the day with friends. "Our children all go to school together, and having their best friends there definitely helped them enjoy the day. We played games together and ended the day with a Christmas movie… and maybe a few of us asleep on the sofa! Definitely a Christmas we will remember."
New Christmas memories
Dzung Lewis is the host of Honeysuckle, a food, and lifestyle YouTube channel. "One of my favorite holiday memories was the first year we moved to L.A.," she says. "We were new in town, with an 8-month-old baby, and wanted to experience the holidays in a new way." It was certainly different: "We spent a lot of time exploring famous holiday spots and spent a day at Disneyland, shopped at The Grove, and even celebrated Christmas at the beach!" Lewis says. "Everything was new to us — living in a new town, being new parents — so we look back on this time as a new happy beginning for our little family."
Favorite Christmas Memories on Broadway
Melissa Errico is an actress and singer you've probably seen on the hit television show Billions. But for a very special Christmas memory, she casts her mind back to a stage performance in which she wore a piece of Broadway history.
One of my theater favorite holidays memories was getting to wear the most famous Broadway dress in theater history when I starred in White Christmas on Broadway in 2010. It was such a thrill!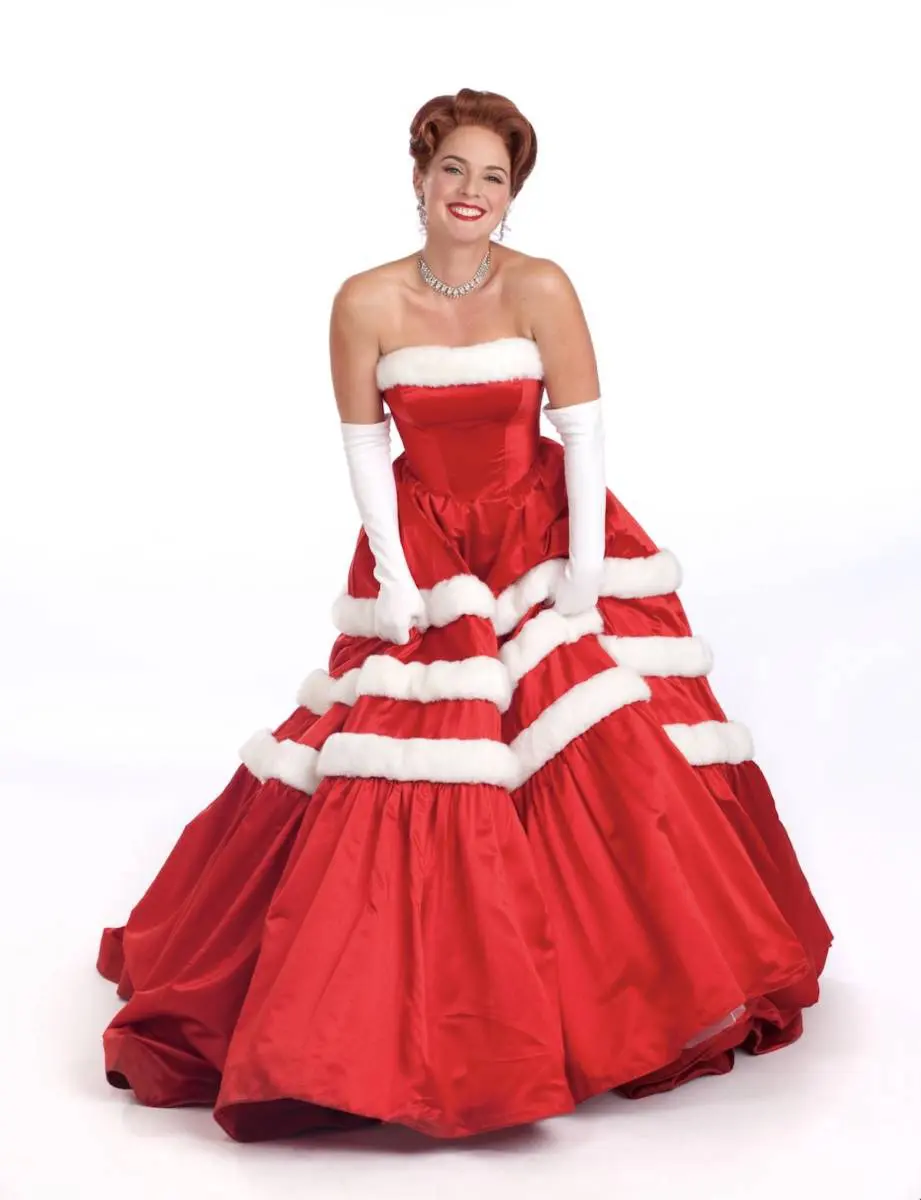 Holiday lights and knishes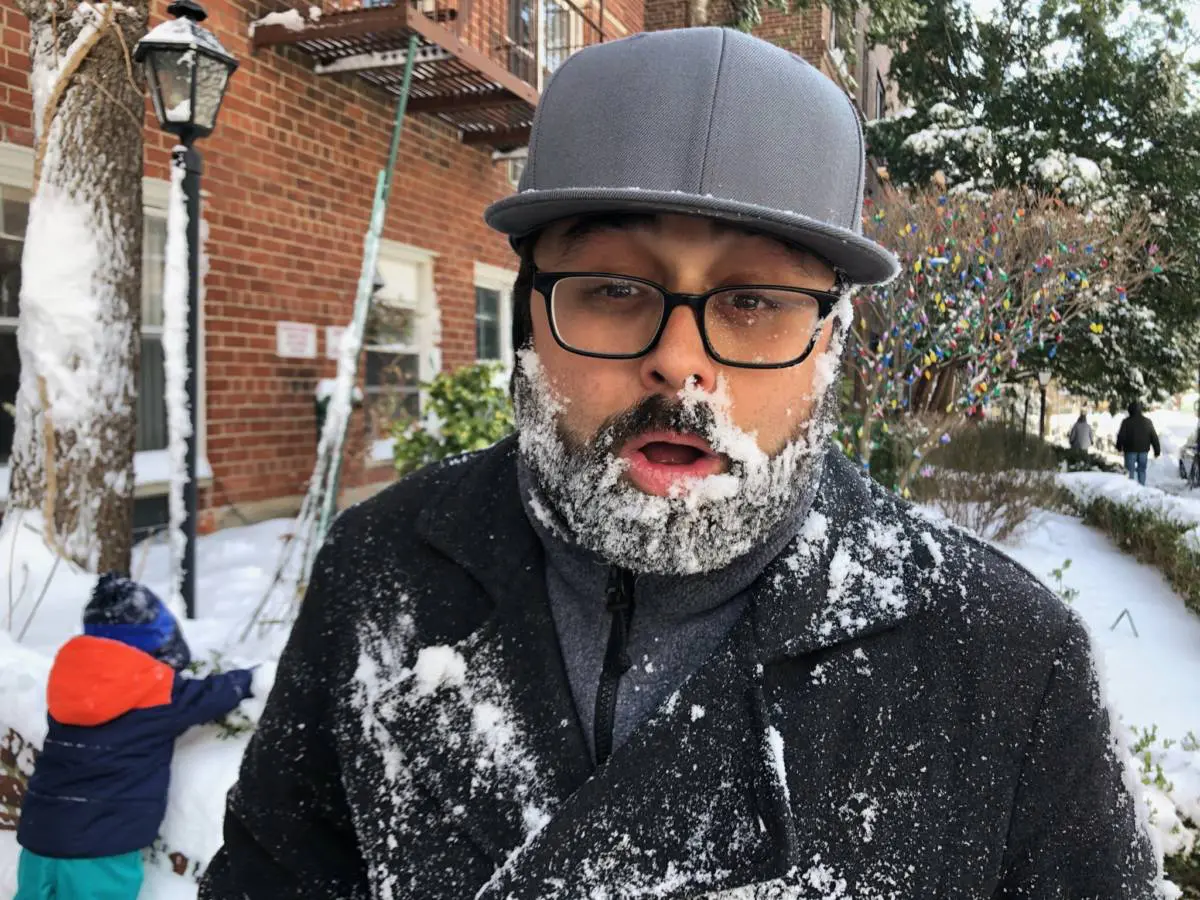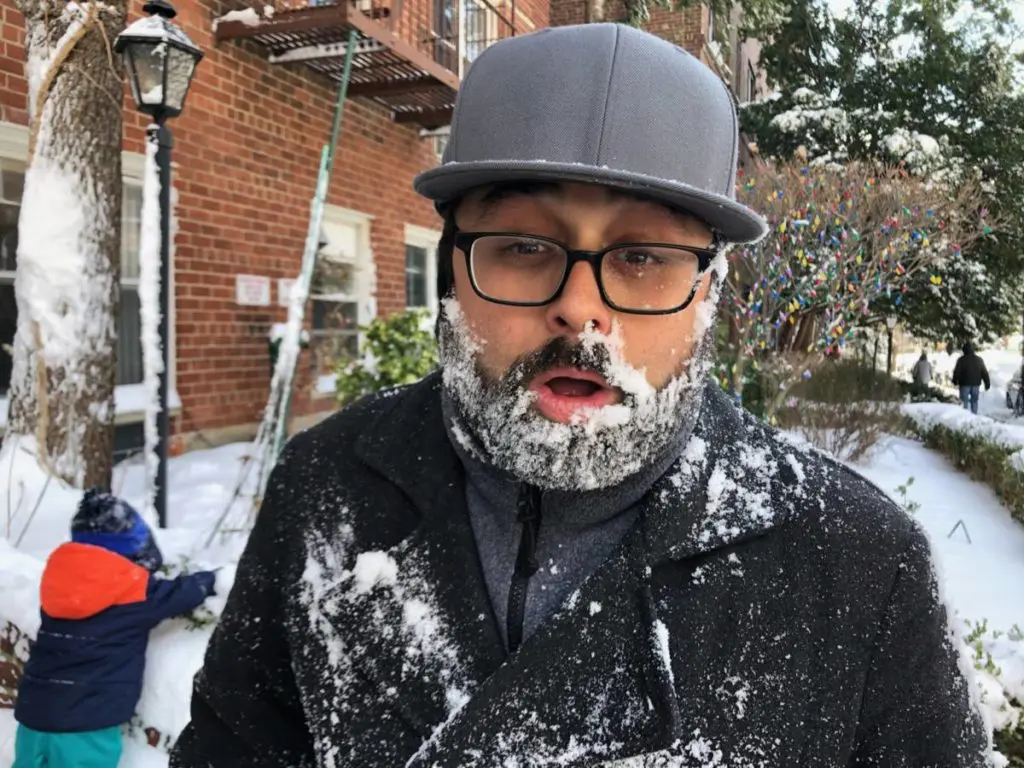 Comedian Josh Hyman admits that his favorite holiday memory isn't very classic or dramatic. But it's personal and special.
"My wife and kids and I have started a tradition of late by driving through one of those Christmas holiday light shows way out by Jones Beach on Long Island, New York," he says. "I let the kids sit on my lap and 'drive,' and we get to see millions of light displays, from blinking light tunnels to giant Santas and snowmen lit up, all while listening to the pop culture Christmas radio music (even though we're Jewish — who doesn't love all that music?!)."
Hyman also fondly remembers a special holiday time with his dad, Herb. "A handful of times he'd call me up and want me to hang out with him around Christmastime," he explains. "We'd see the tree, watch the Today Show tape, and freeze our butts off. We'd do Rockefeller Center, see some midtown or Times Square sights, take some blurry pics on his point-and-shoot camera, ride the subway, have a street knish, and just hang.
"We didn't get to spend a lot of time together as adults," he says. "But that was always something I looked forward to, hoping he'd call to ask me to join him for that adventure."
A heartfelt Christmas
For Jenny Wiley, spending Thanksgiving and Christmas in West Virginia with four other PV Program volunteers and the families they worked with still sums up the best of the holiday season.
These kids, their parents, and my fellow volunteers gave me a Christmas I will never forget.
Jenny Wiley
Family Center Director
Brighton Center Inc.
"We ran an after-school program for youth," Wiley explains, "and for Christmas that year, we hosted two events. One was for the parents to come and "shop" (all the items were free) for their children — the gifts had been donated from my friend Anne's church and from other friends and supporters. It was so nice to be able to provide these loving parents with this opportunity."
The second event was a Christmas party the volunteers threw for the children. "Each child received a gift, and I cannot fully express the joy we felt as we celebrated with these children," Wiley says. "These were kids we spent hours with each week, struggling to complete homework assignments, reading books, helping with school projects, and providing a safe place for them to just be kids. The Christmas party let us all just enjoy each other's company."
Wiley believes that the joy and connection she felt volunteering that Christmas is what started her career of working with people who are underserved. She became Co-Director of the PV Program and is now Family Center Director of the Brighton Center Inc. in Newport, Kentucky.
"What I took from that experience was that it was not the gift that mattered, it was the sharing," she says. "These kids, their parents, and my fellow volunteers gave me a Christmas I will never forget."
---