On Valentine's Day, people come together to celebrate love in all its forms. In this series, "Love Stories" we explore special relationships that are on full display — and their life-affirming benefits.
All-Pro Pittsburgh Steelers linebacker Ryan Shazier was convinced he was made of iron until he made a routine tackle in a nationally televised game, fell to the ground, lost the feeling in his legs and realized he might never walk again.
Fortunately for 28-year-old Ryan, his fiancée — Michelle Rodriguez — literally helped him find his footing again and, in doing so, strengthened their relationship and love for each other.
Discovering the perfect teammate
Ryan met Michelle in 2015 when she "liked" an Instagram photo of Ryan's son, R.J., now six. "We started off messaging each other by sharing passages from the Bible," Michelle says.
They moved slowly at first — and from a long distance — because 28-year-old Michelle lived in Texas where she had starred as a basketball player at the University of Texas Arlington, while Ryan was a fixture in the Steel City.
"We built a friendship first and then progressed to something bigger," Michelle remembers of the long-distance relationship that blossomed into an enduring romance.
When Michelle eventually moved to Pittsburgh, Ryan realized she was more than willing to give him the love and support he was looking for … and then some!
"When she first moved in, she really took on a big load … really helping me with my son, R.J.," Ryan recalls with no small degree of wonder. "She wasn't even 25 at the time and she's taking care of another kid — and doing a really good job."
By 2016, they were engaged and planning for a future together — one that included a severe injury that changed their lives and strengthened the bonds between them.
Defeat is not an option
Ryan's serious spinal injury ended his career, but his recovery from the trauma impressed Michelle. "For that to be taken away from him and to see how bad he felt, I couldn't believe how strong he was," she says.
"Michelle was with me every step of the way," Ryan says.
The couple had already been living together as a family, and Michelle had every intention of dancing with Ryan at their dream wedding.
"I knew at the end of the day, regardless, we were going to get married," she remembers. "I didn't care if he was in a wheelchair, if I had to pull him down the aisle, whatever I had to do, we were going to get married."
Ryan was committed to walking down the aisle, and they decided to push back their wedding plans so he could be sure they would share a first dance on their special day — and in just months before they heard wedding bells, they heard the cries of their newborn son, Lyon, who arrived in January 2019.
Just four months later, their big day finally arrived on May 3, 2019, and it was the happiest victory celebration either of them had ever experienced.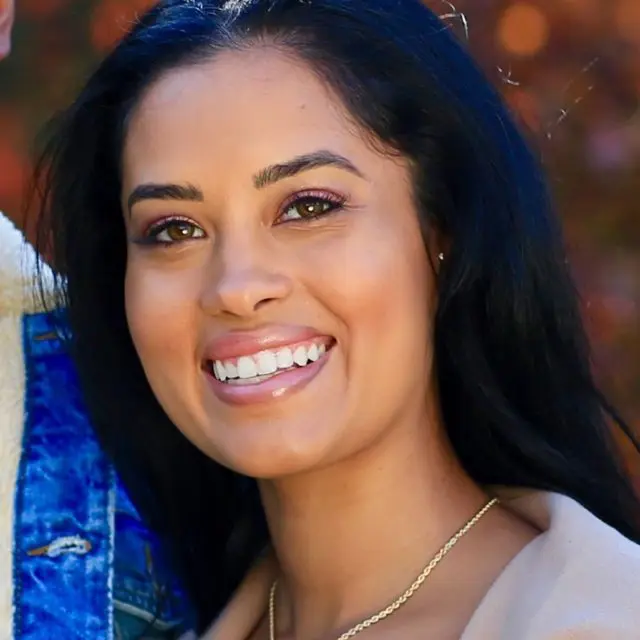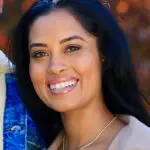 I knew at the end of the day, regardless, we were going to get married. I didn't care if he was in a wheelchair, if I had to pull him down the aisle, whatever I had to do, we were going to get married.
Michelle Shazier
"We worked for that," Michelle recalls. "So, our wedding was a celebration — celebrating our love, but also celebrating him."
Michelle added the day was made even more special by having Lyon there and helped them realize her bond with Ryan has no limits.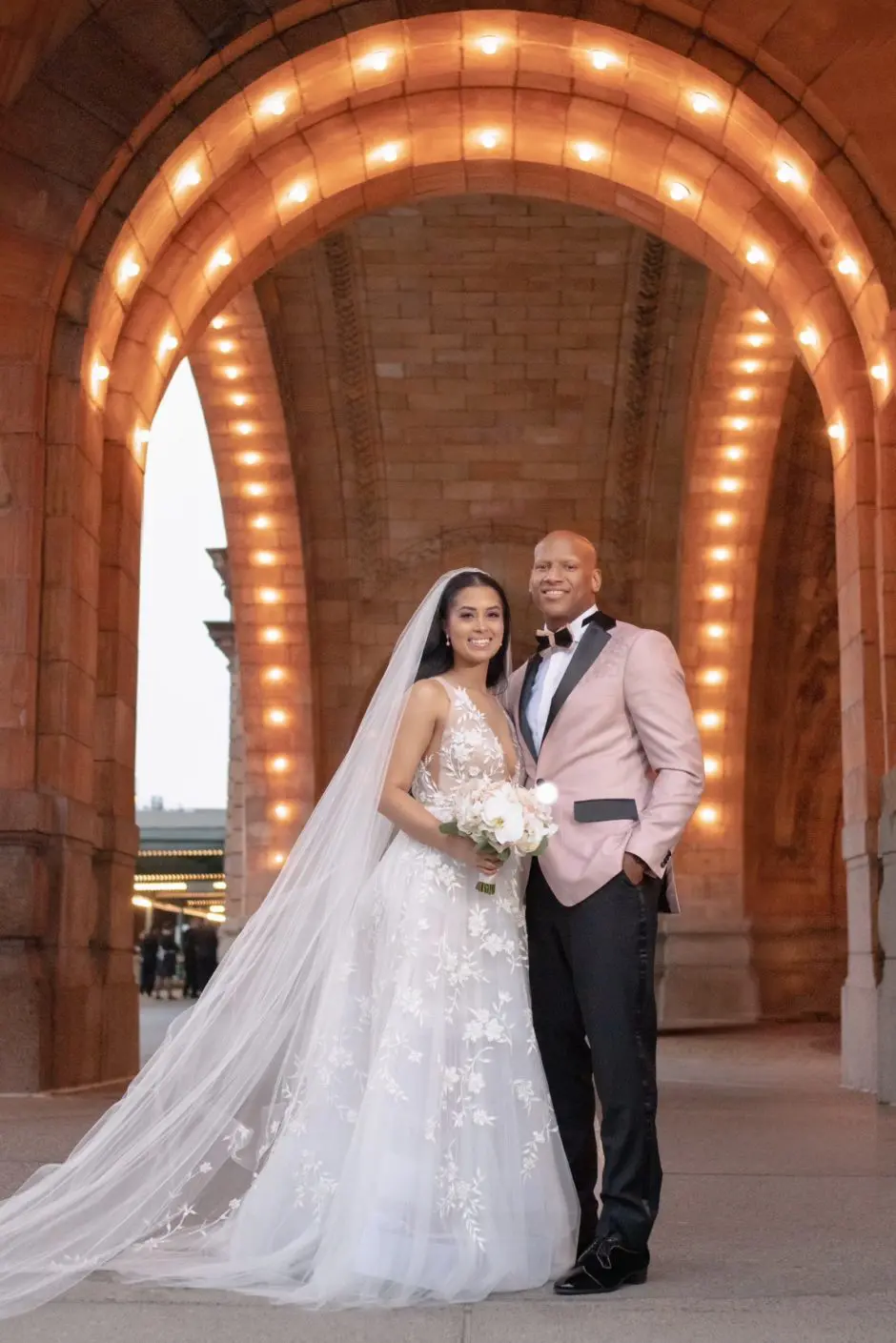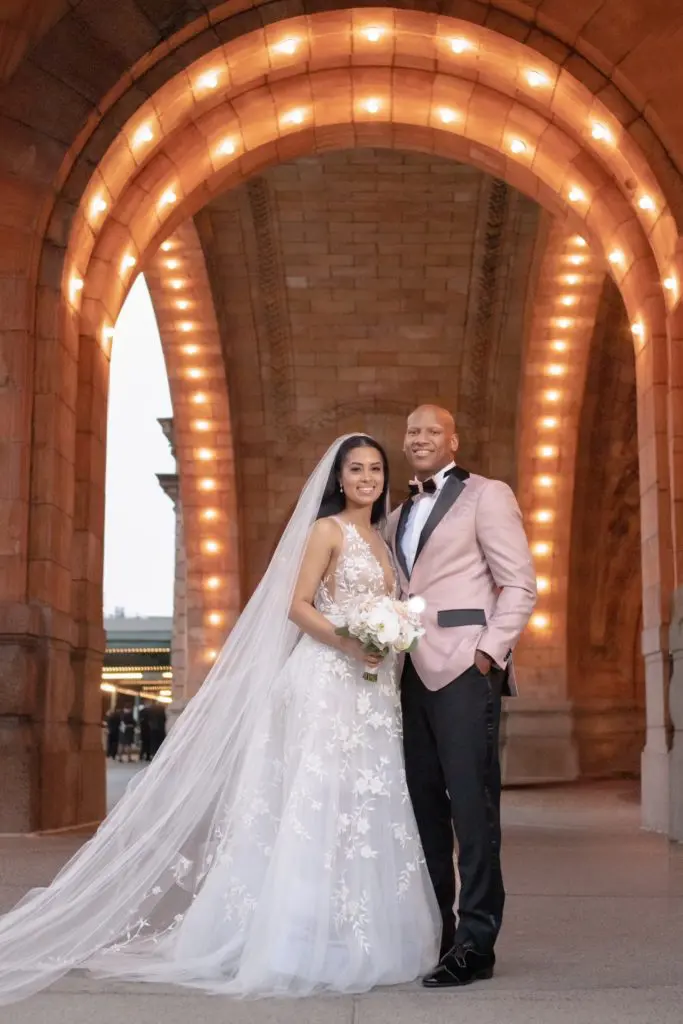 The Shaziers' unbreakable bonds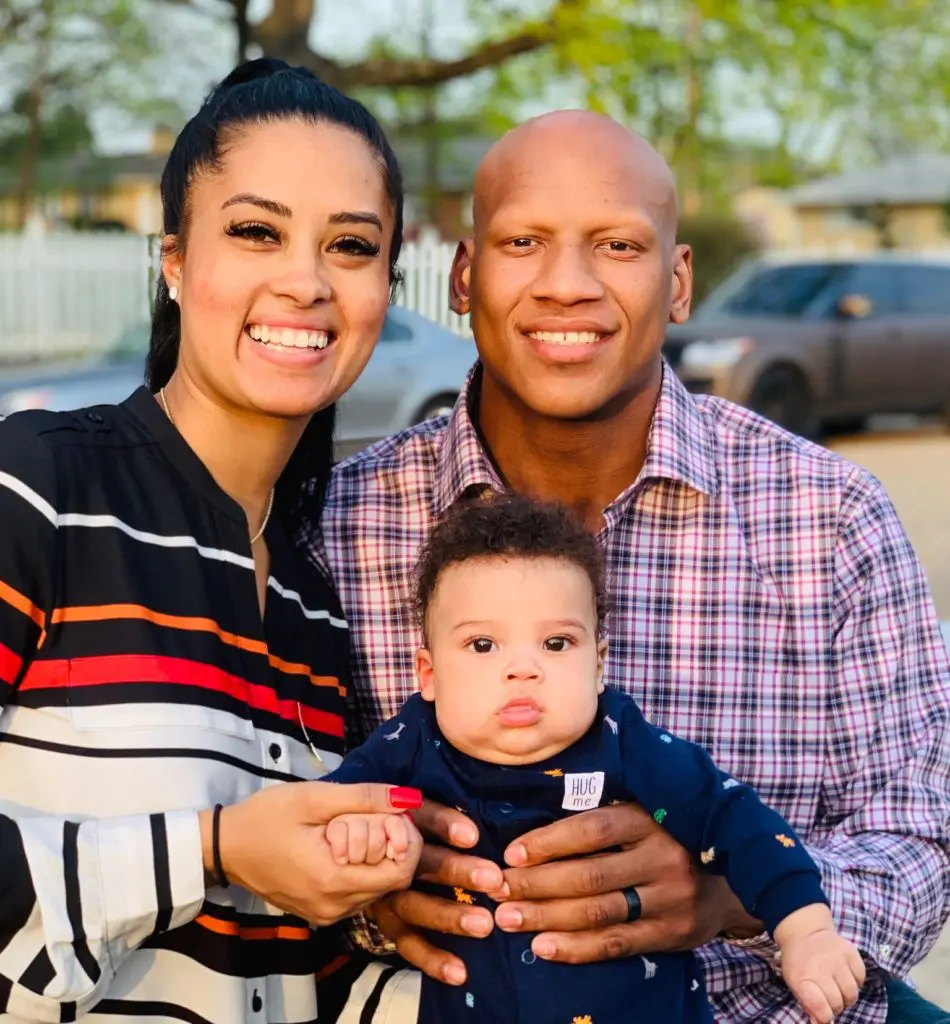 As a couple, they have walked through hell, but their union has revealed dozens of inspiring reasons why their bond is unbreakable. While Michelle admits that the last couple of years were not easy, she is grateful Ryan doesn't do anything easy.
"When Ryan loves something or someone, he loves hard and wholeheartedly," she said, revealing one of the many reasons she remains head over heels in love with her husband.
"Jesus, he's always positive. So, he really balances me out when I think negative.
"He gave me Lyon, so I believe there are no limits to what we can do together."
For his part, Ryan recognizes how lucky he's been to have Michelle by his side. "I love the way that every time I'm around Michelle, it feels like I'm home," he says. "I love the way she supports me in everything I do, and it gives me comfort to know that my family loves her just as much as I do."
And while they can each list a dozen reasons why they love each other they also know there will be more tough times to come — and say they're more than ready to take them on.
"There is no perfect couple," Michelle admits. "You love each other's imperfections. You're always learning new things about one another. I think that's something we do so well.
"If you truly love somebody, you find out ways to make it work," Ryan agrees. "I feel like that's what Michelle and I have done. To this moment, we're still trying to … figure out what's best for our family. But we know that that's infinite … limitless."
---