On Valentine's Day, people come together to celebrate love in all its forms. In "A Dozen Reasons," we explore special relationships that are on full display — and their life-affirming benefits. On Feb. 11, the 1-800-Flowers.com family of brands presented "Putting Love on the Table," a virtual event that featured couples sharing their stories and showing why there are #NoLimitsOnLove. Here's a recap of the event, which was hosted by Francesco Bilotto, a television design and entertaining expert.
Taking a chance on love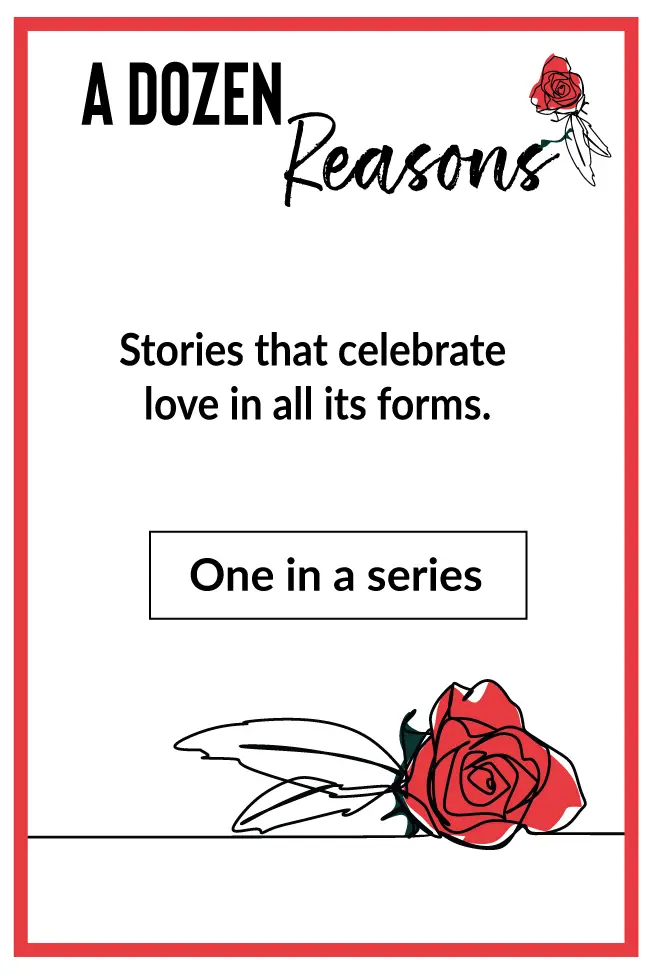 It's always fun hearing how couples met. And every story is unique. When we invited Ryan Shazier (retired 2x Pro Bowl NFL linebacker) and his wife, Michelle, and Jamie and Doug Hehner (who met on Married at First Sight) to share with us, they showed that although their stories were very different, one common theme was clear: "Let love surprise you."
For Jamie and Doug, there was no dating: They first met at their wedding. "Within two seconds, I thought, 'It's never going to work,'" Jamie admits. There were no sparks. In fact, she cried in a corner during the wedding. "I looked at the cover of the book," she says, adding how important it is to give people more than one chance when you meet them, even if there's no instant chemistry. "It can be awkward at first."
It was the first season of the show, so they didn't know quite what to expect. They were matched scientifically by experts as a "love experiment," and they only found out later that they'd have to marry their match when they met.
Their first six months together were filmed, too. Not easy. "We were working through marriage and working to get to know each other," Doug says.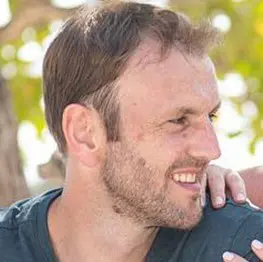 You never stay stagnant in a relationship — you should always work to better yourself, the people around you, your family.
Doug Hehner
Now they are seven years into a happy marriage. Of course, maintaining and strengthening a relationship needs constant commitment. As Doug says, "It requires a lot of work, especially when you are strangers. You never stay stagnant in a relationship — you should always work to better yourself, the people around you, your family."
A little over a year after their wedding, the Hehners lost their baby. "It was the most difficult thing to ever go through together," Jamie explains. The couple thought they were strong at the time, but looking back, they realize they still didn't truly know each other and their different coping mechanisms.
Now Jamie and Doug have two children, and for Valentine's Day they hope to find a babysitter to take the kids out so they can enjoy a peaceful, romantic dinner and a walk.
Jamie's advice to singles? "Take a chance on love, because you just never know."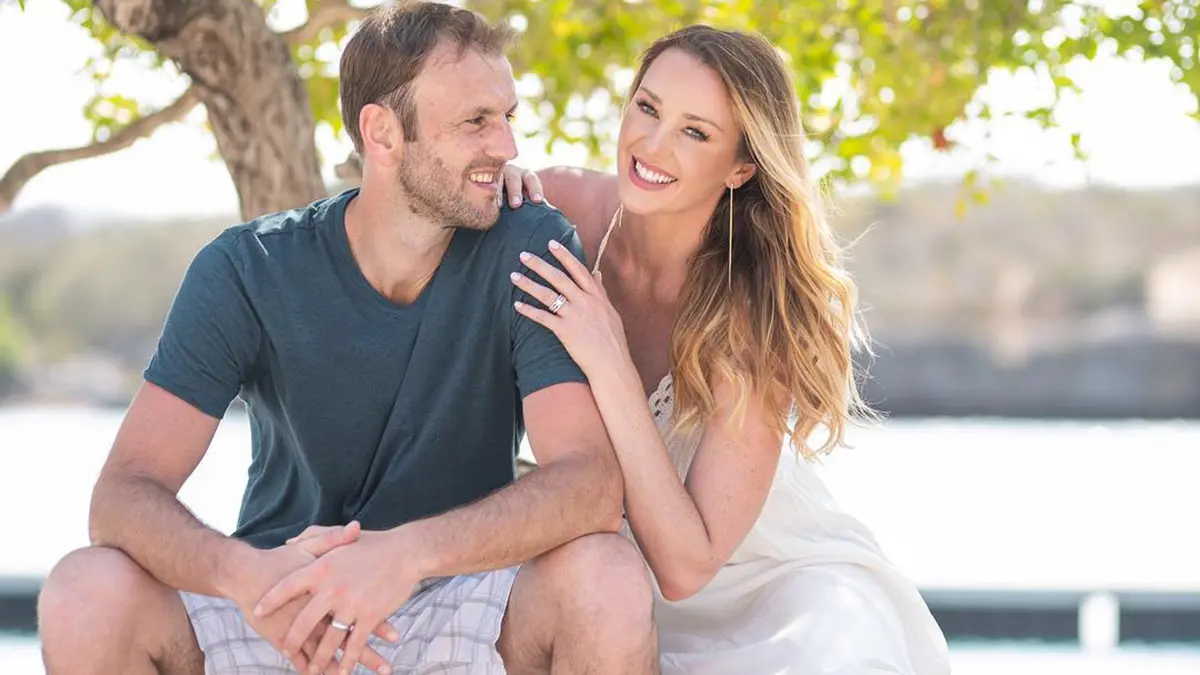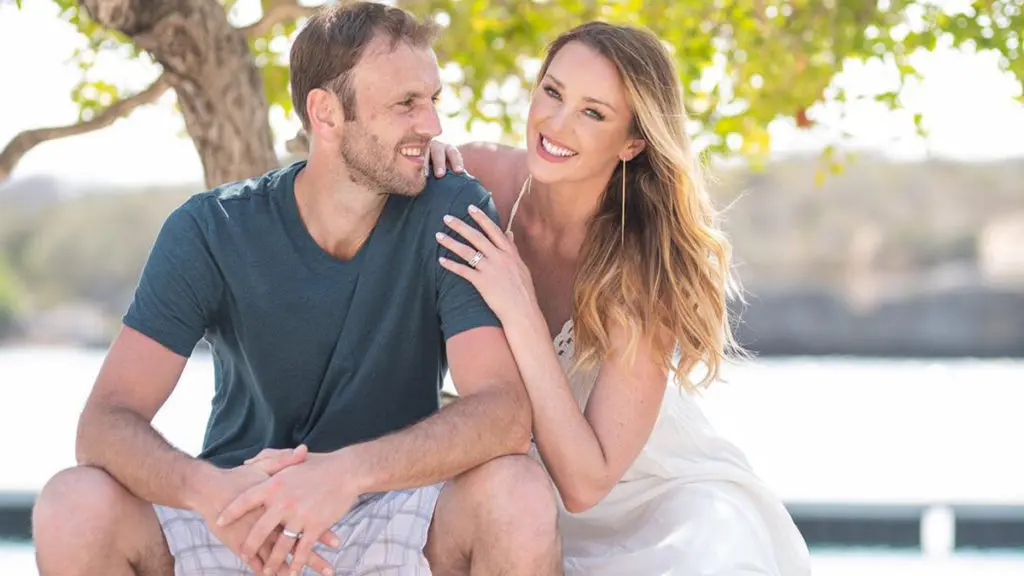 Open your mind, open your heart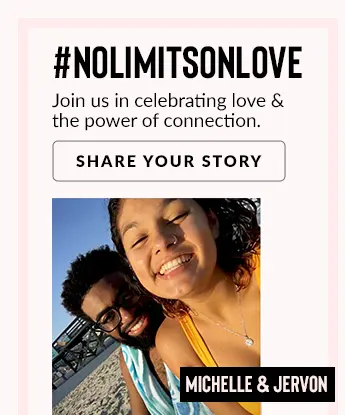 Ryan and Michelle Shazier met via Instagram, to their surprise. Luckily, they both took a chance, too. Ryan always said he'd never meet anyone on social media, and Michelle said she wouldn't date anyone with kids. "Never say never!" she says now, with a grin.
At the time, Ryan was playing in the NFL for the Pittsburgh Steelers, and he posted a picture of himself with his son. She replied with a like, and he noticed her response and wrote back that she had a beautiful smile. No response. So, he tried again!
"We started as friends," says Michelle. She was wary of dating an athlete, so kept things very casual. They talked on the phone for hours, and "feelings evolved over time," she explains.
Now they are officially a team and enjoy the good times and weather the bad together. And like all couples, they've faced their share of challenges. When Michelle moved from Texas to Pittsburgh, for example, she found it very hard to be away from her family, Ryan says. He made sure there were plenty of family visits. And when Ryan had a spinal cord injury playing football, Michelle helped him through his recovery, side by side with him.
"During his injury, he was determined to get better," Michelle says, describing Ryan as being very determined. "He's the most positive, optimistic person I have ever met in my life." She says he always has time to make sure she and their kids are happy, no matter how busy he is.
For his part, Ryan is quick to describe Michelle as "passionate." "When she's into something, she goes all in," he explains, pointing to her support for him and her family and the way she sends out positive vibes.
The couple are clearly on the same page. "We have an understanding of each other, compassion. If one of us needs time, the other steps up," Michelle says, admitting that they can even sense it without words being spoken.
This Valentine's Day they are treating themselves to a trip to Cabo, Mexico, with another couple, good friends who will be moving away soon.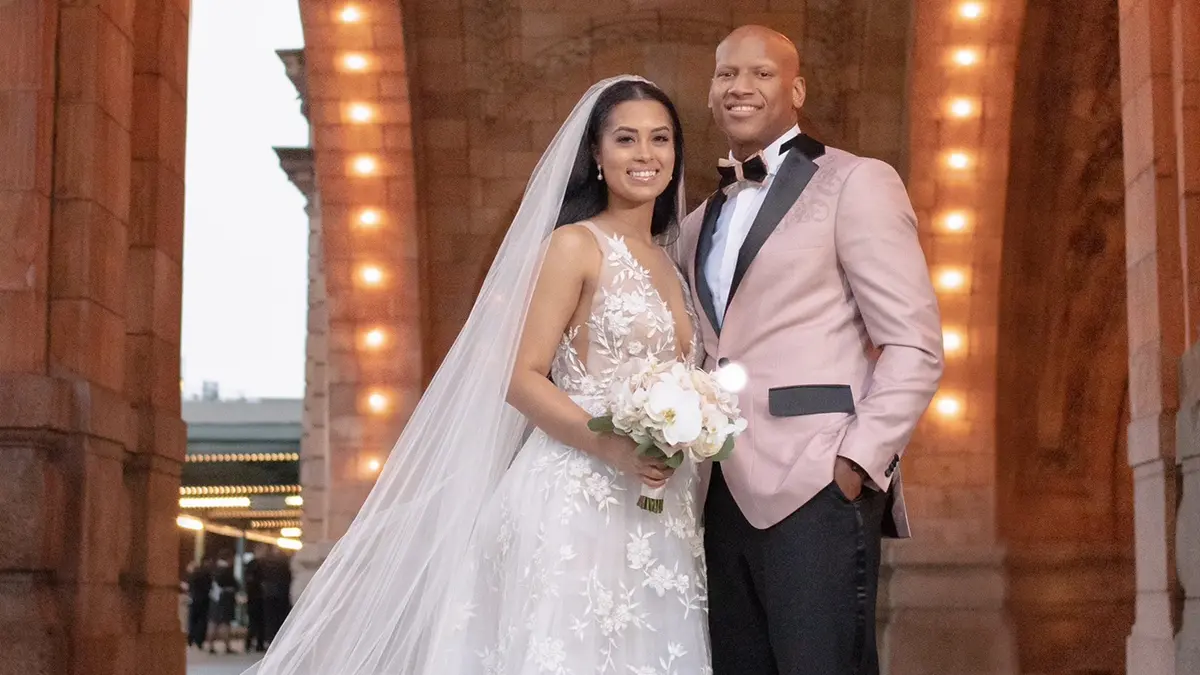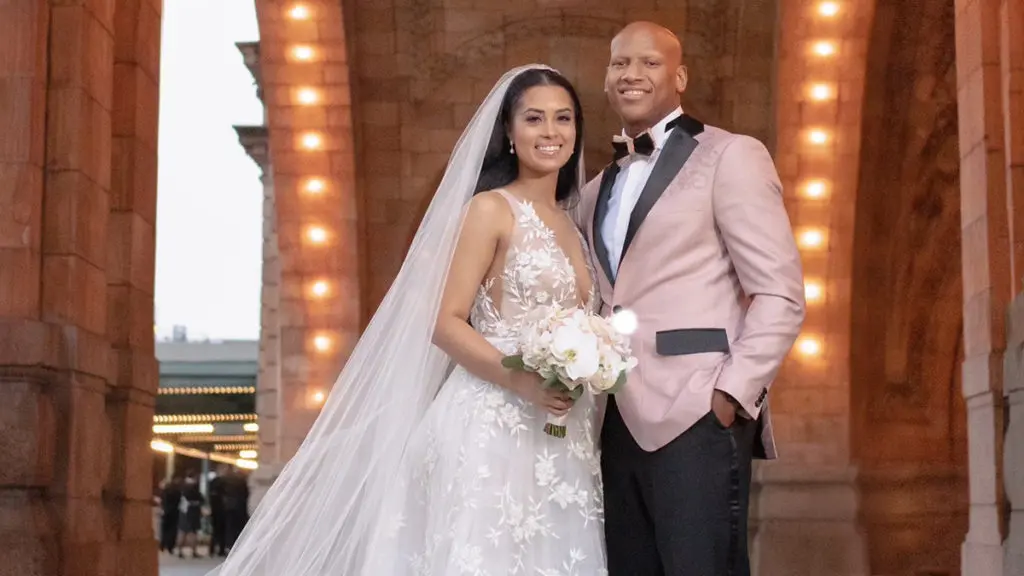 Love always makes a difference
When host Francesco Bilotto asked about how the couples spread love beyond their relationship, Jamie described the "videopal" idea she started for her 3½-year-old and her friend's daughter. Since the kids can't play together because of the pandemic, Jamie and her friend take turns recording short videos of what the girls are doing and sending them to the other family: "It's a modern-day mommy playdate!" They also have a book club and take turns dropping off a favorite book at each other's house.
For Ryan and Michelle, it was easy to share the love — and toys — when a good friend's house burned down recently. And throughout the year, they often give away furniture and clothes, Ryan says. "We were blessed with so many things, and we just want to be able to give back," Michelle explains.
Both couples were open about their relationships and willing to share what they've learned over time together. Francesco was clearly moved by many of the heart-to-heart exchanges. As he says, "It's so special to actually 'see' love."
---