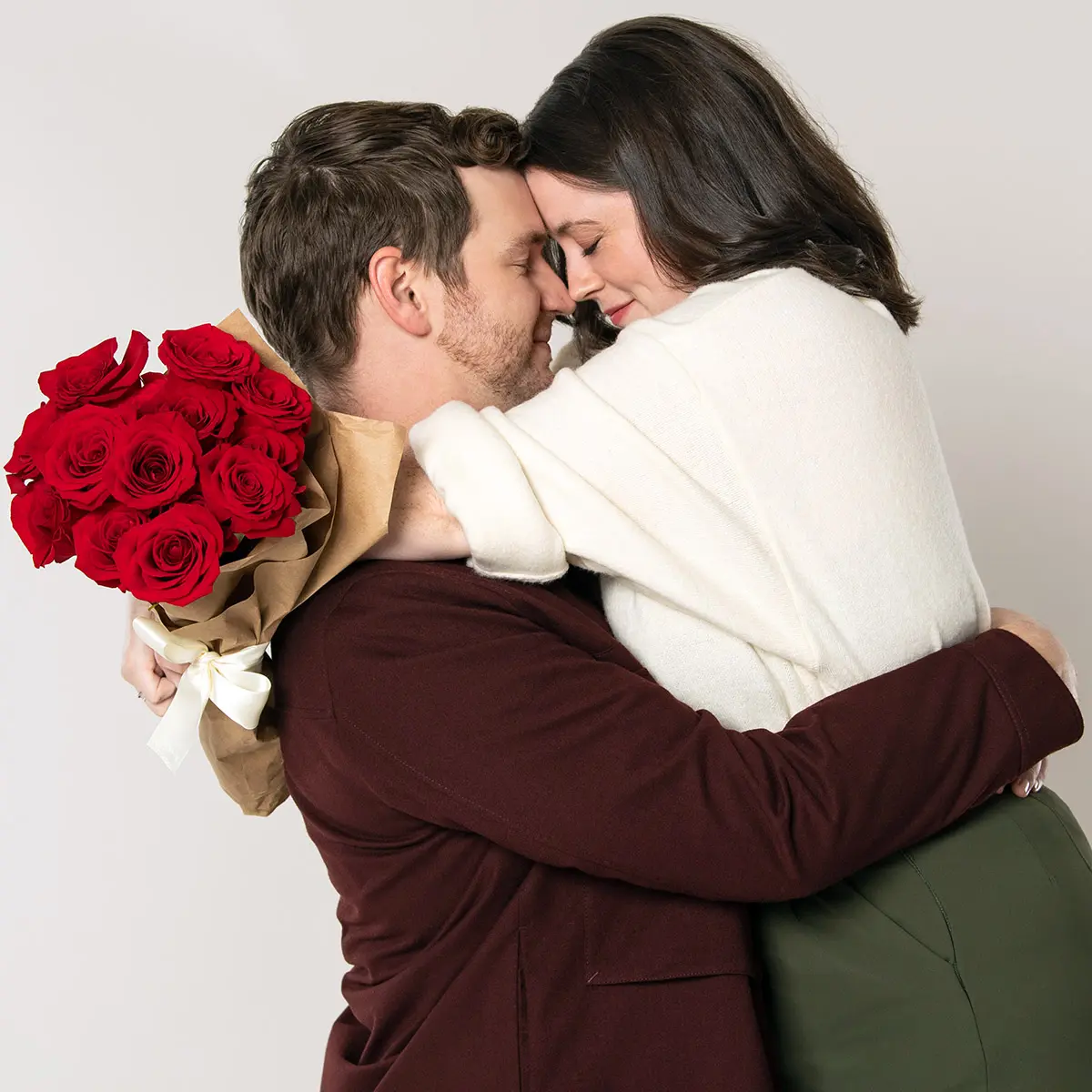 Valentine's Day is right around the corner, and for most of us that means having to make plans with our special someone. Depending on what stage of life you are at, and what your personality type is — not to mention what the weather is where you live — you may prefer a more lively celebration in public or a quieter night of romance in.
Either way, we've got you covered. Here are 16 exciting and creative Valentine's celebration ideas to make your day absolutely unforgettable, whether you're heading out or staying home.
Valentine's celebration ideas if you're going out
Sure, the restaurants might be packed with people on and around Feb. 14, but there are plenty of other options to enjoy with your sweetie. Here are a few.
1. Break out of an escape room
What's more romantic than the two of you being locked in a room together and having to piece together clues to get out within the allotted time? Well, maybe a few things, but afterward you can recount the awesome time you had over drinks and dessert at your favorite local café.
2. Head out for a weekend getaway
Pick a place you'd love to visit together — it doesn't have to be anywhere far or fancy —reserve a night at a bed and breakfast or an Airbnb, and just go!
3. Go on a hike
It might be cold out, but that's no excuse to stay inside on the couch. Get out and enjoy some fresh air, and try out a new hiking trail. Pack a picnic and make a day of it!
4. Take a romantic staycation
Have you passed by that same local restaurant on your way to work every day but never stopped in? Maybe you live near a famous attraction and you haven't had the time to visit. Plan a special day together where you take a vacation in your own town, and discover some new local favorites.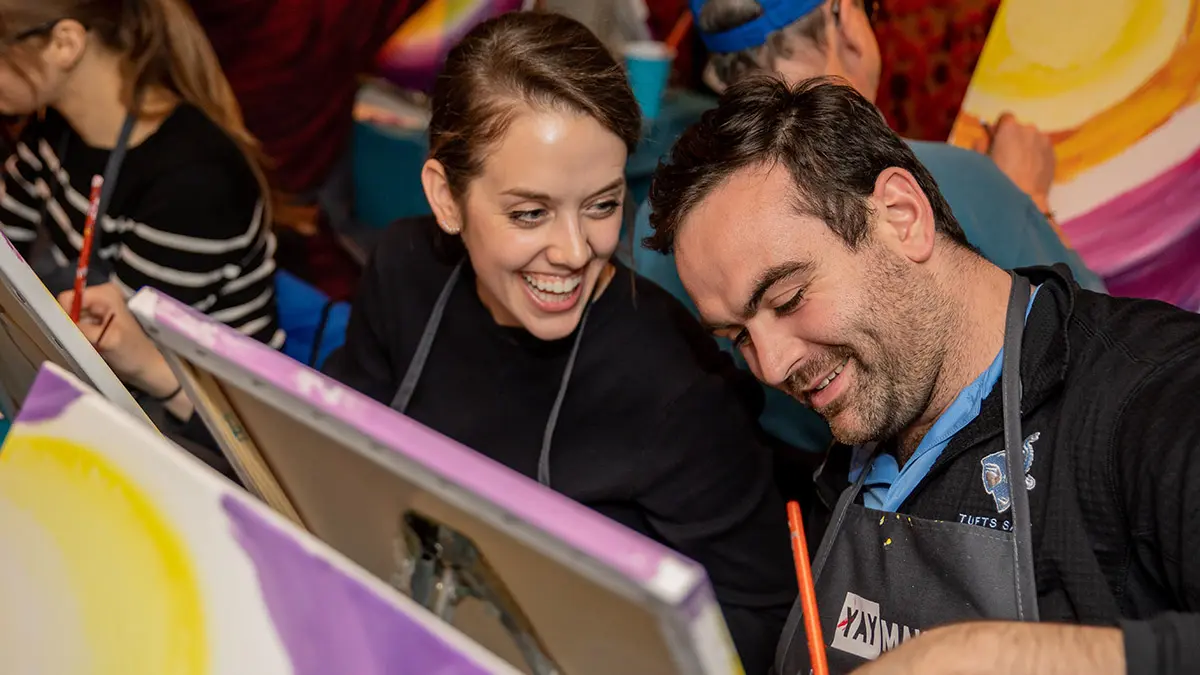 5. Make it a boozy paint night
Channel your inner artists over some adult beverages. PaintNite.com offers in-person events at local restaurants and bars, as well as virtual and on-demand events you can enjoy from the comfort of your home. By the end of the night, you'll each have an original work of art and memories of a great time together.
6. Recreate your first date
Remember what you did on your first date? Take inspiration from that dreamy (or disastrous!) evening and recreate the highlights throughout the course of the weekend.
Valentine's celebration ideas if you're staying in
If you just don't want to deal with having to make reservations, big crowds, and shoddy service, then there are still plenty of ways to have a memorable day at home.
7. Have a lazy day
Enjoy some quality time with your special someone. Make a special breakfast together with a new recipe, write love letters to each other, or try a new way of connecting, such as a specialty card deck with questions designed for couples.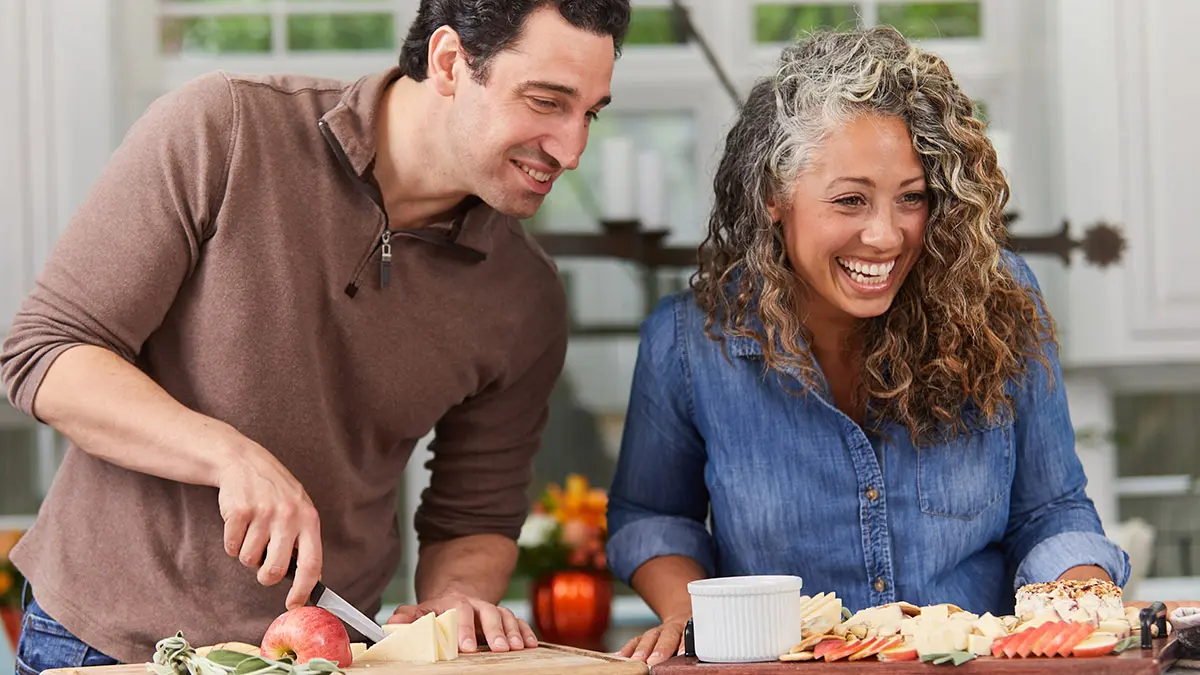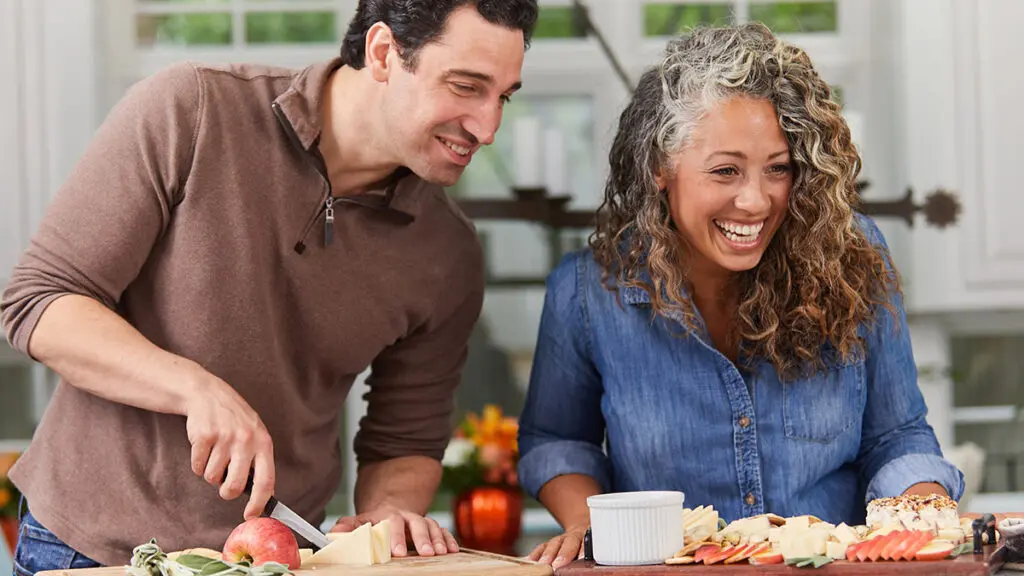 8. Sign up for a virtual cooking class
The couple that cooks together cooks together, if you get our drift. And it makes it even easier to cook together (if you know what we're saying) if you don't have to leave your home to cook. (OK, now we're confusing even ourselves.) Sign up for a virtual workshop — this can be anything from learning to make gnocchi to designing a charcuterie board — and you'll be cooking in no time (in one way or another).
9. Set up a backyard picnic and wine flight
Pick up some local wines or craft beers and a charcuterie board, and then head to the backyard (or heated enclosed porch, depending on where you live) for a picnic. Enjoy a special tasting for two and rank your samples from favorite to least favorite.
10. Enjoy a romantic dinner
Grab your best china and chill some bubbly while you prepare an intimate dinner for the two of you to enjoy. Be sure to include some of the most romantic foods on the planet in the meal.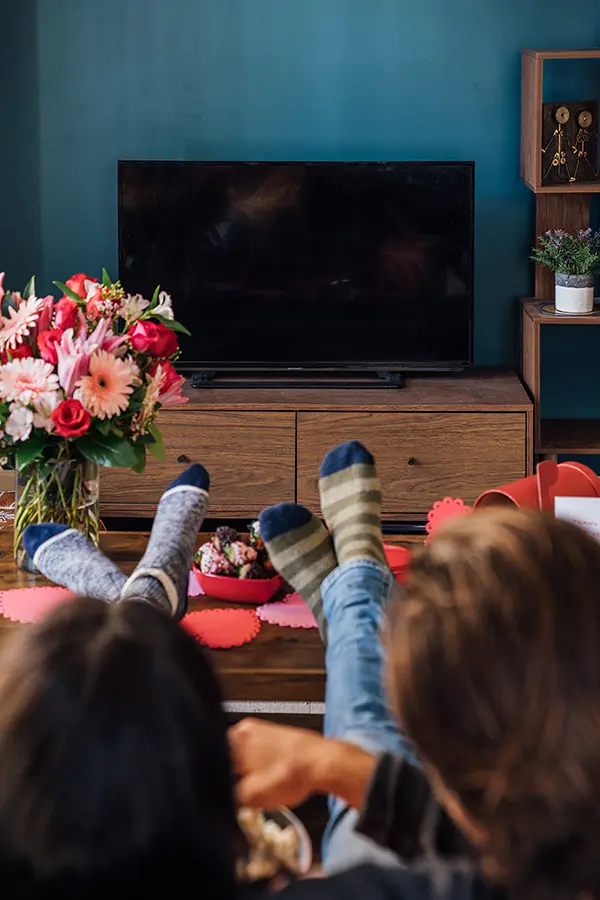 11. Simmer down with a spa night
Pick up an assortment of spa supplies, such as loofahs, body scrubs, face masks, and soaps, and melt all the stresses of the day away with a romantic spa night at home.
12. Settle in for a rom-com movie night
When the temperatures approach freezing and the restaurants and stores are overcrowded, you can't beat snuggling up with your significant other over a romantic comedy. Grab a warm blanket, some movie night snacks, and cozy up in front of the TV with some of your favorite movie romances. Bonus points if it's a Valentine's-themed movie!
13. Pair up for a chocolate tasting
Add some sweetness to the day with a chocolate tasting station! Pair some milks, whites, and darks with wine to really add some romance.
14. Decorate some sweets
Sure, you can bake desserts together, but that not only requires a ton of prep work but also a lot of cleanup afterward. Skip these steps and buy pre-made cookie decorating kits, which come complete with everything you need to create your own delicious goodies.
15. Organize a scavenger hunt
Treat your special someone to a scavenger hunt leading to a surprise gift. Hide clues around the home, and put a romantic touch on it by using a heart hole punch to make heart-shaped notes!
16. Do a theme night
Pick a theme and surround all the day's activities around it. Whether it's something as general as Italian (think Italian movies, Italian food, Italian wine) or as specific as super hero, with a bit of creativity, you can have a Valentine's Day the two of you will never forget!