Valentine's Day has come a long way since its Roman Empire roots. What likely started back then with a few martyred saints evolved over the centuries into this big-deal holiday with flowers, chocolates, and greeting cards covered in pink and red hearts.
Yikes. You get one day to get it right.
How do you prepare to show your special someone on Valentine's Day exactly how much they mean to you? To answer that question, Petal Talk invited four guys with experience wooing their partners to share their successful Valentine's Day tips for guys.
Lifestyle blogger Kenny Daniels admits that the occasion can be easy for some guys but "a load of pressure" for most. He suggests treating the run-up to the occasion like a game.
"What you bring to the table determines the outcome moving forward," he says. "It's like taking the last shot in a basketball game to advance to the championship round."
Celebrating for any situation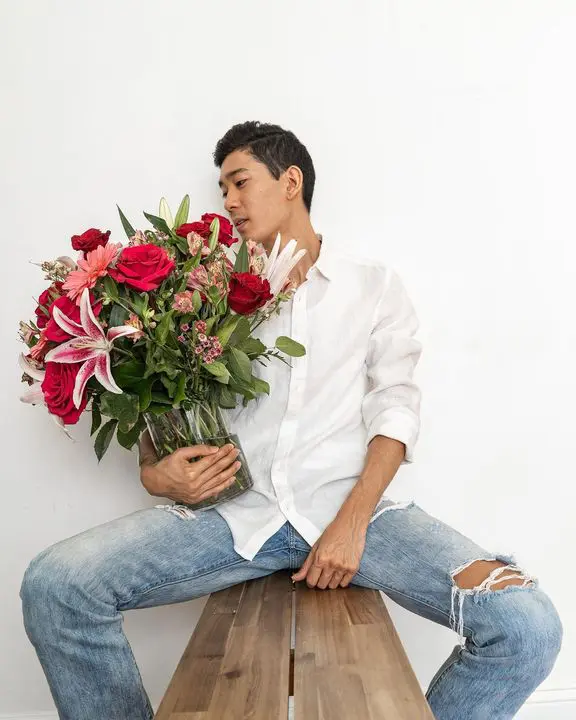 Like a game, Valentine's Day success requires a strategic approach. The first step, according to our experts, is assessing the situation.
Maybe you and your partner just recently met and are worried about how to express yourselves on your first Valentine's Day together. Don't overthink it: The old standby of dinner at a favorite restaurant is the perfect way to celebrate in this case, says Jon Bailey, who writes about family lifestyle, traveling, and LGBTQ issues.
But maybe you and your partner have been together for a long time and seemingly run out of ways to express your love. "At this point in your relationship, you know each other very well and can anticipate what the other person might expect of you," Bailey says. "That's why changing it up will bring them true surprise!"
If you have any ability in the kitchen, consider whipping them up a meal, he says. "Believe me, it does not have to be fancy. If you are not normally the one who cooks at your house, your significant other will greatly appreciate your effort."
Another situation to consider: Do you and your partner speak the same love language or share the same feelings about Valentine's Day? You might be setting yourself up for failure if you think Valentine's Day is overrated but your partner is counting down the days. "Without some gesture, someone might end up feeling empty and unloved," Bailey says.
Guys in long-distance relationships have an additional challenge, says Jeff Yamazaki, who writes on financial topics and men's style. His girlfriend lived in Japan during the first three years of their relationship. "Valentine's Day is stressful, and when you add distance to that, it adds a whole other level of panic!" he says.
"The first thing I learned is that you don't need to buy an expensive gift," Yamazaki says. "It sounds cliché, but getting her something memorable and thoughtful, such as a custom-made card with a well-thought-out letter and flowers, is way better than expensive chocolates."
Make sure your Valentine's Day gift has meaning
All four agreed that thoughtfulness is key, regardless of the situation. If you were raised to hold in your emotions, it might be hard to express how you really feel about your partner with the perfect present or words. The great thing about flowers is that they can do the speaking for you.
"Sure, they may be a bit cliché, but they're also a timeless Valentine's gift," says Zach Burrus, who writes about lifestyle, societal issues, and pet parenting in Milwaukee, Wisconsin.
That's great advice if you're shopping for someone who revels in receiving a dozen long-stem roses. But what if they have less extravagant taste when it comes to fresh blooms? Then, you need to call audible. "Consider your loved one's favorite flowers when choosing the arrangement," says Burrus, who suggests pairing them with a complementary vase.
If your love interest isn't all that into cut flowers, you can always go the potted-plant route. No green thumb? No worries. "Opt for a plant that requires little effort," Burrus says. "Since many plants have cool meanings, consider what the plant represents in your search." When you select the one that promises to make someone's day, it speaks of how you value the person and want to please them.
Tips on choosing the perfect gift this Valentine's Day
Flowers and plants know just what to say when you can't find the words, but they're not the only way to express your feelings on Valentine's Day.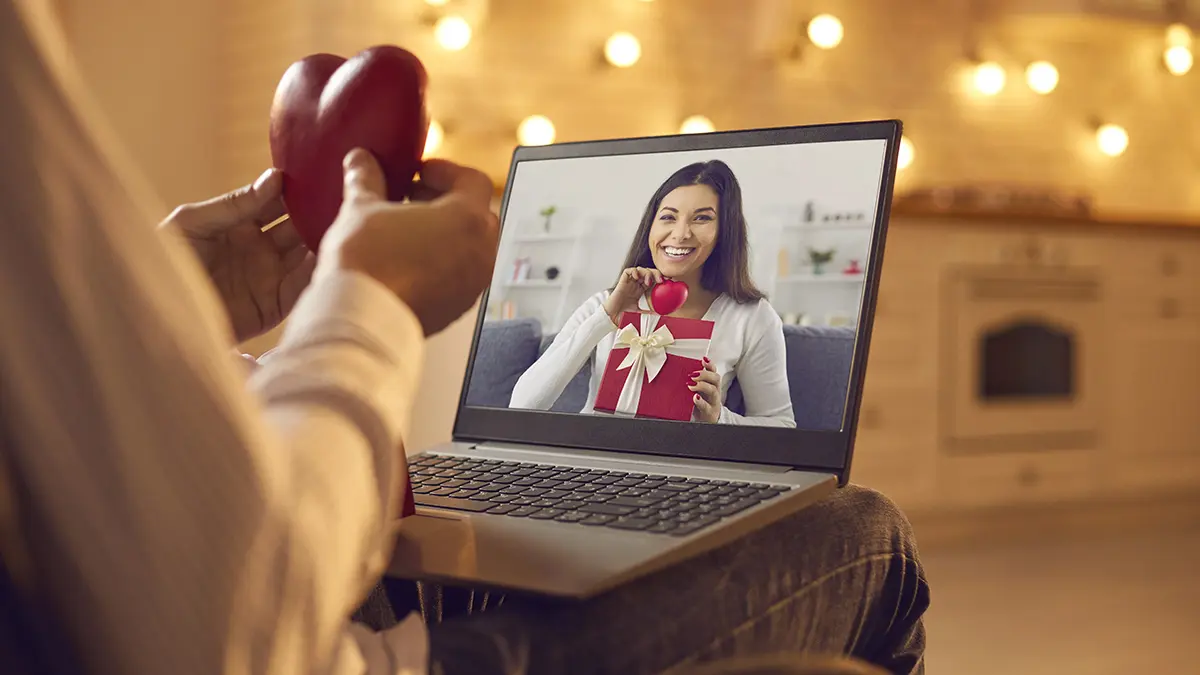 "The question is," Daniels says, "What do you get? Do you buy jewelry, a designer bag? Some might even book a vacation, but do you really have to jump that high? My advice to you: Don't reach for the stars if you can't make the trip often."
Burrus likes the idea of gifting artwork or photos that capture a loved one's favorite people, pets, and places. "A framed photo of a favorite memory is always a winner, too," he says. So is impressing your Valentine "by cooking their favorite meal, which you can then eat while watching their favorite movie."
According to Bailey, if you and your partner can't celebrate Valentine's Day in person, there are ways you can still enjoy the day together. For example, you can both have dinner delivered from the same restaurant and video chat as you enjoy your meal.
"Send them all the things to set their Valentine's table, and do the same on your end — flowers, white tablecloth, the whole nine yards," he says. "Pop a bottle of bubbly and toast your partner screen to screen. It's not as good as being together, but it's an effort that your partner will appreciate."
Why there are no limits on love this Valentine's Day
These days, Valentine's Day isn't only about romance. "I've come to view it as a season to celebrate the ones I love, including my husband, mom, and others in my life," Burrus says. Drop off or send cards you make yourself, grocery shop for them, or walk their dog. And, yes, send them flowers!