There's no denying that the new mom in your life has the best gift in front of her — her beautiful new baby.
But that doesn't mean you're off the hook with picking out the perfect Mother's Day gift for her. In fact, it means the opposite.
Celebrating new moms on their very first Mother's Day is something you can do to help the new mom in your life feel recognized, seen, and cared for.
ASHLEY PLOWMAN
CEO, New Mom Guru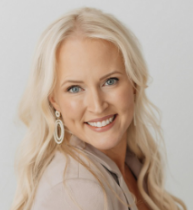 A new mom's first Mother's Day is a big deal, according to Ashley Plowman, CEO of New Mom Guru. A first Mother's Day, Plowman says, should come with celebration, recognition, and helping hands — not only because being a new parent is a beautiful new part of life but because the experience of raising a child for the first time can leave new moms feeling lonely.
"Something that most people don't talk about — and that a lot of new moms even can sometimes feel shame about — is how isolating being a new mom can be," Plowman says. The experience, she says, is physical and emotional all at once, and sometimes even a new mother's partner has difficulty relating to what she's going through.
"Celebrating new moms on their very first Mother's Day is something you can do to help the new mom in your life feel recognized, seen, and cared for," she says.
To help with this special occasion, we've put together a gift guide overflowing with ideas for the amazing, strong, and incredible new mom you know and love.
Gift ideas perfect for her first Mother's Day
Whether you want to treat her to a luxurious spa day, buy her the perfect bouquet, or overwhelm her with love in a creative way, these gift ideas will show her how much you care.
Practical Mother's Day gifts for new moms
We know what you're thinking — practical gifts aren't always fun. But when it comes to feeling seen and appreciated on Mother's Day, the new mom in your life might care less about fun and more about thoughtfulness. Plowman suggests practical but life-changing gifts, such as feeding and support pillows, whether the new mom in your life is breastfeeding or not. Ashley also suggests gifting a new mom a tumbler with a handle on it. (Hydration is so important, and a handle can make grabbing it for a quick drink easier.)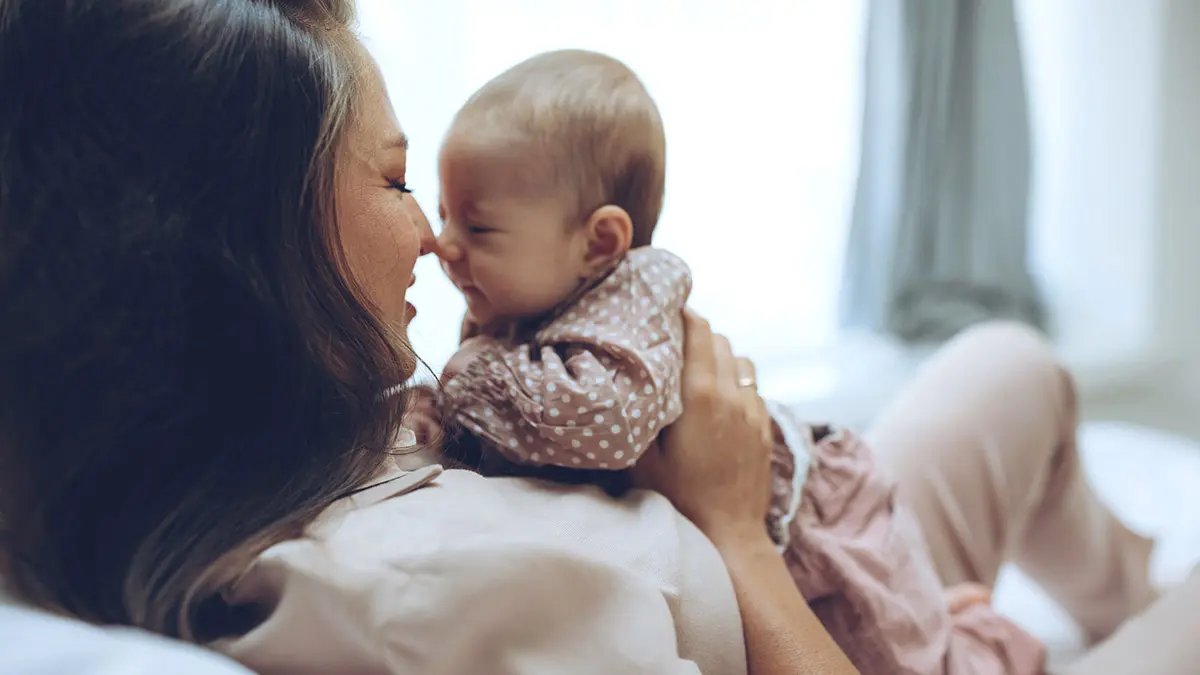 The best practical gift of all? A go-to basket on wheels that's full of everyday essentials — burp rags, swaddles, lip balm, dry shampoo, diapers, wipes, lotion, and more — that she can easily move from room to room as she cares for her little one.
Luxurious Mother's Day gifts for new moms
For the ultimate gift that's all about pampering, focus on her favorite luxury treatments. Does she have a favorite spa in town? Purchase a gift card for a spa treatment, hair appointment, or session with her favorite nail artist.
Of course, it's not always possible to send a new mom out for an extravagant all-day spa event, so do the next best thing: Arrange to watch her baby for a few hours and set up a spa right in her home. From a candlelit bath featuring her favorite bath bombs to some new skin care products you know she'll love, bringing the experience of the spa to her will put her in a state of relaxation that she so desperately needs.
More luxurious ideas? Think cozy robes she can bundle up in, big comfy pillows to add to her nursing chair, lavender bath salts, a collection of her favorite teas, or a delectable selection of Godiva truffles.
Thinking-of-you Mother's Day gifts for new moms
Nothing says "I love you" like a bouquet of her favorite flowers. From an Elegant Blush Bouquet to a Floral Embrace Bouquet to an Amazing Mom Bouquet, these warm and heartfelt arrangements can show a new mom that you're there, you care, and you know what she likes.
Another thoughtful gift idea: something delicious she can savor. A sumptuous collection of her favorite foods and drinks, such as a Mother's Day Bundle of Gifts, dipped strawberries, or gift tin with wine will tell the new mom in your life that you're thinking of her.
Next-level Mother's Day gifts for new moms
If you're looking to take your gift to the next level, Plowman suggests checking in your area for postpartum doula services. These types of doulas are non-medical support personnel who come to a home and do whatever is needed — cooking, cleaning, doing laundry. "It's like having another mom there to help you exactly how you need it," Plowman says.
Other gifts she's sure to appreciate is a gift card for a deep clean of her house, a laundry service, or an entire week of meals taken care of. These generous gifts show the new mom that you understand how busy she is and that she deserves a much-needed break.
Whatever you decide on, the ultimate goal for any new mom gift is to make the recipient feel loved, appreciated, seen, and cared for. That said, you can never go wrong with flowers and chocolates.