When the snow starts to melt and the tops of budding flowers can be seen popping out of the dirt, it can only mean one thing — Easter is just around the corner! And that means it's time to say goodbye to the dark colors and hard edges of winter and hello to the beautiful soft pastels of spring.
If you're hosting this year's Easter festivities, then you'll want to be sure to incorporate warm spring colors into your decor — and there's no better way to do that than with fresh flowers. That's why we've put together this Easter flowers guide, to help you with all your Easter flower and decoration needs!
Top 5 Easter flowers
When it comes to Easter flowers and plants, you have a lot to pick from. To make your choice a little easier, we've rounded up five of our favorites that will bring cheer and warmth to your home, and get your guests in a festive mood.
Tulip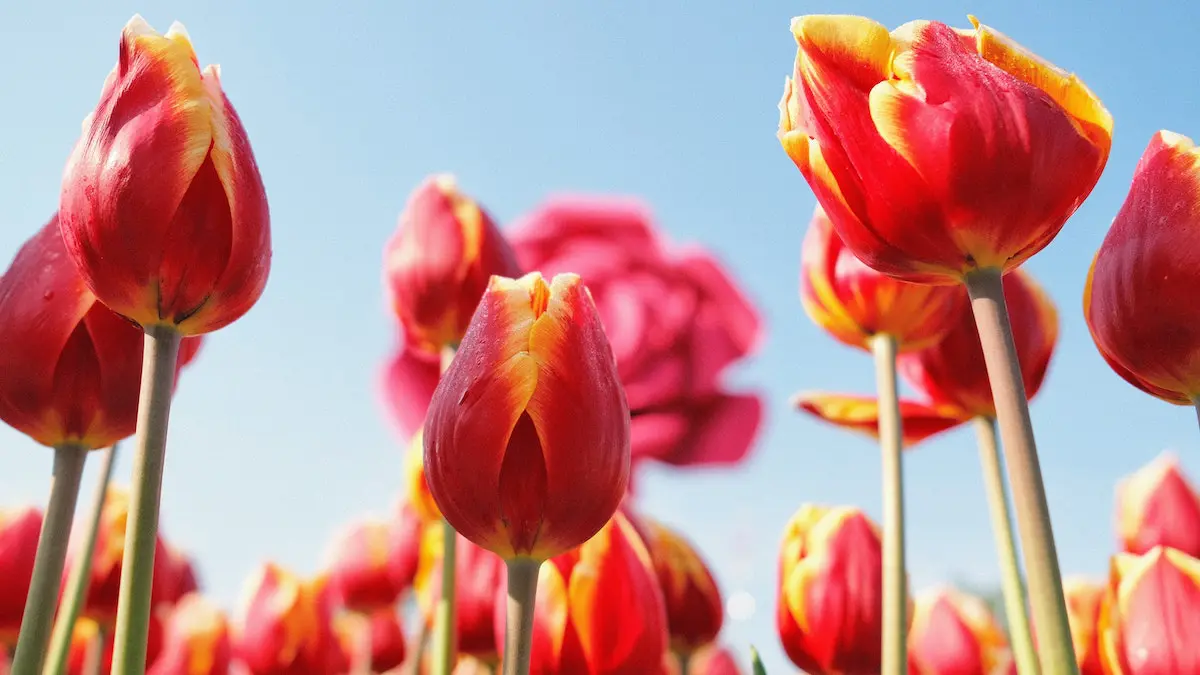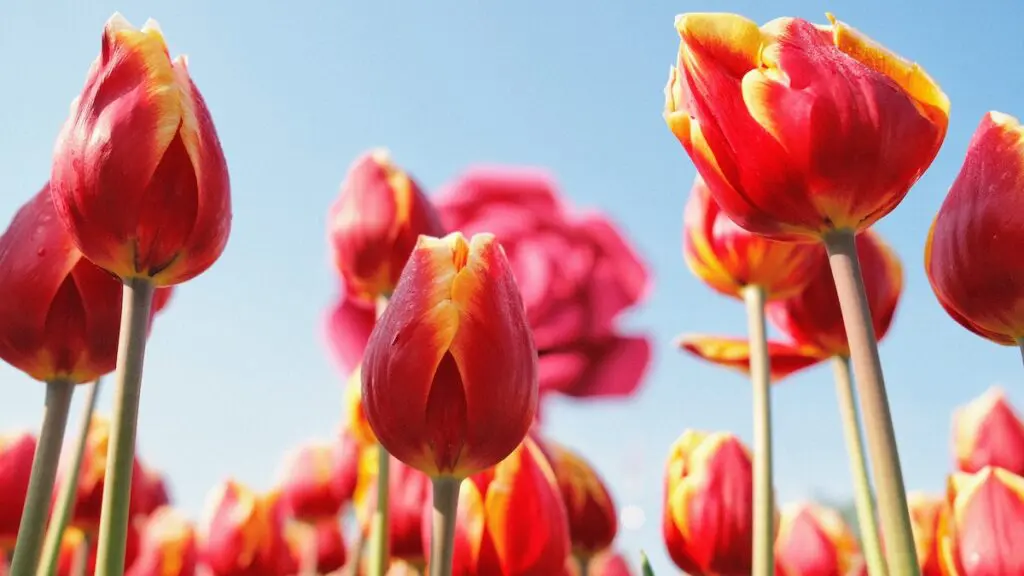 Of course, tulips had to be number one on our list. As the flower most associated with spring, tulips fully embody the spirit, colors, and joy of Easter Sunday. Because a tulip's pastel colors symbolize everything from love and happiness to congratulations, you can never go wrong with a multi-colored bloom of tulips on your dinner table.
Easter lily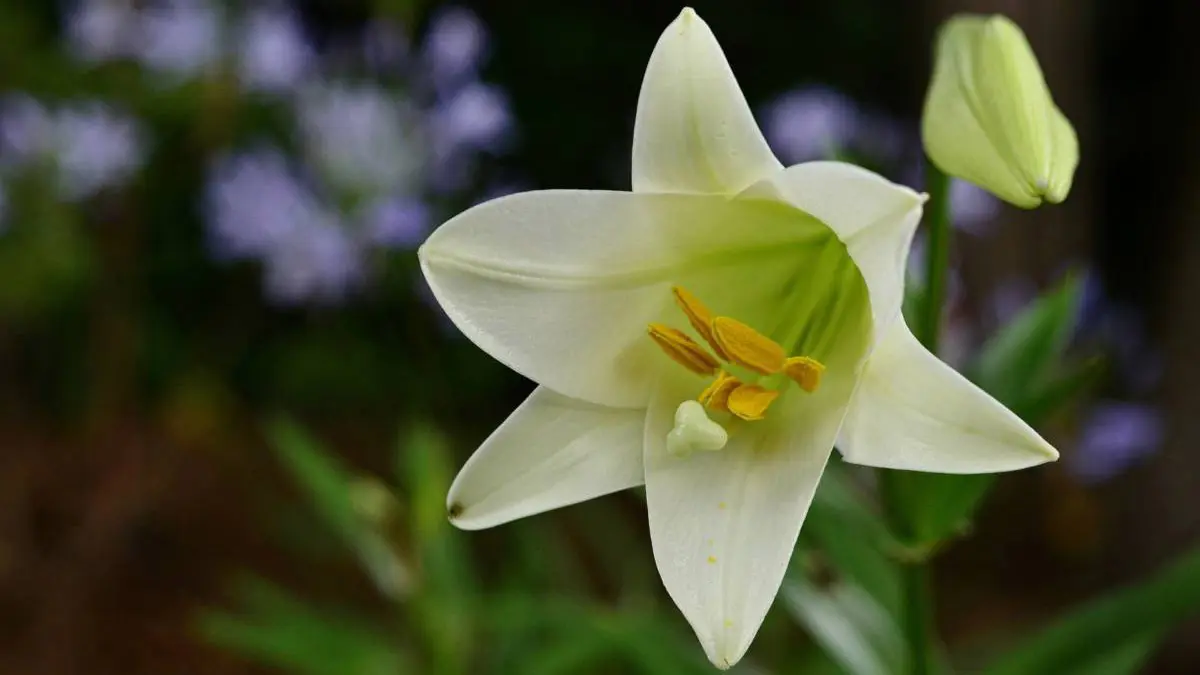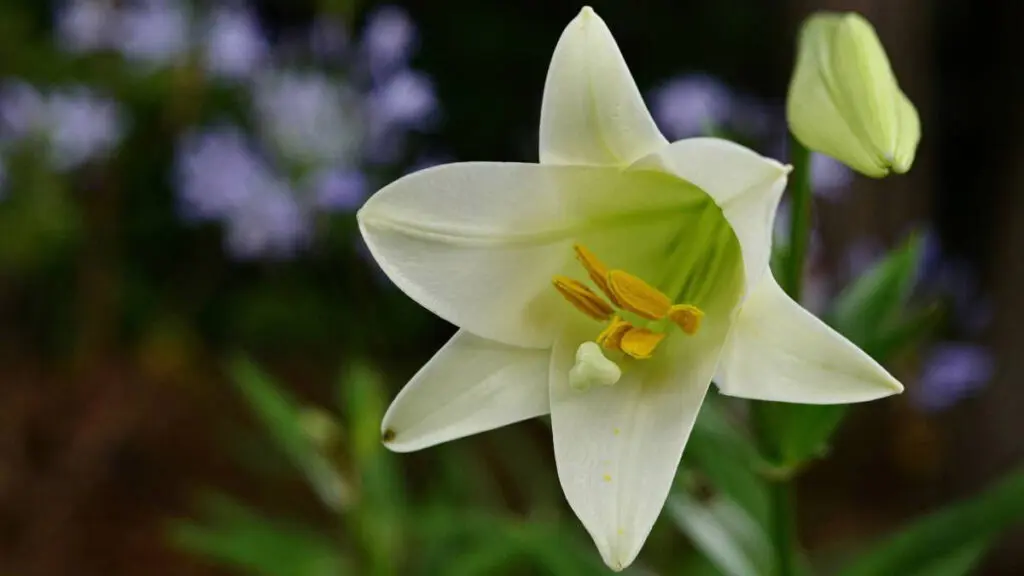 As a symbol of hope and new life, Easter lilies perfectly express the sentiments of spring and Easter. And although the words "Easter lily" were never explicitly written in the Bible — the name wasn't attributed to the flower until the early 1800s — many believe the large, white lilies described in the good book as growing rapidly in Palestine were, in fact, Easter lilies. And because they're easy to care for, you can enjoy Easter lilies long after the holiday has passed.
Daffodil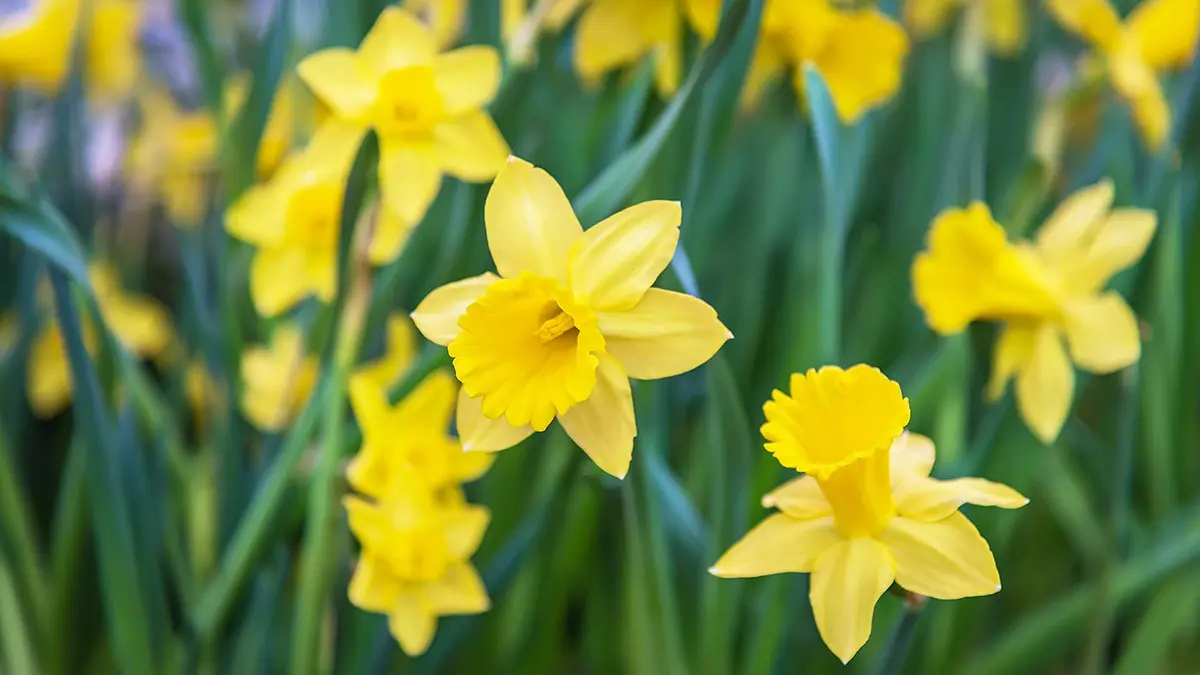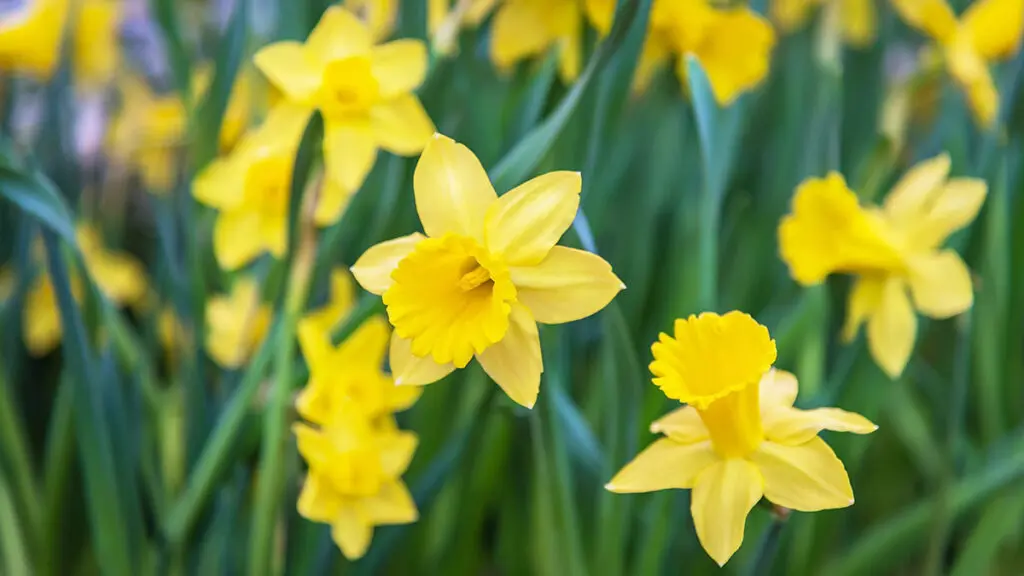 Their pattern of blooming during the first few days of Lent isn't the only association daffodils have with the Easter holiday and Christianity. Legend has it that the world's first daffodil appeared in the garden of Gethsemane as a way of comforting Jesus just before he was to be crucified.
Easter cactus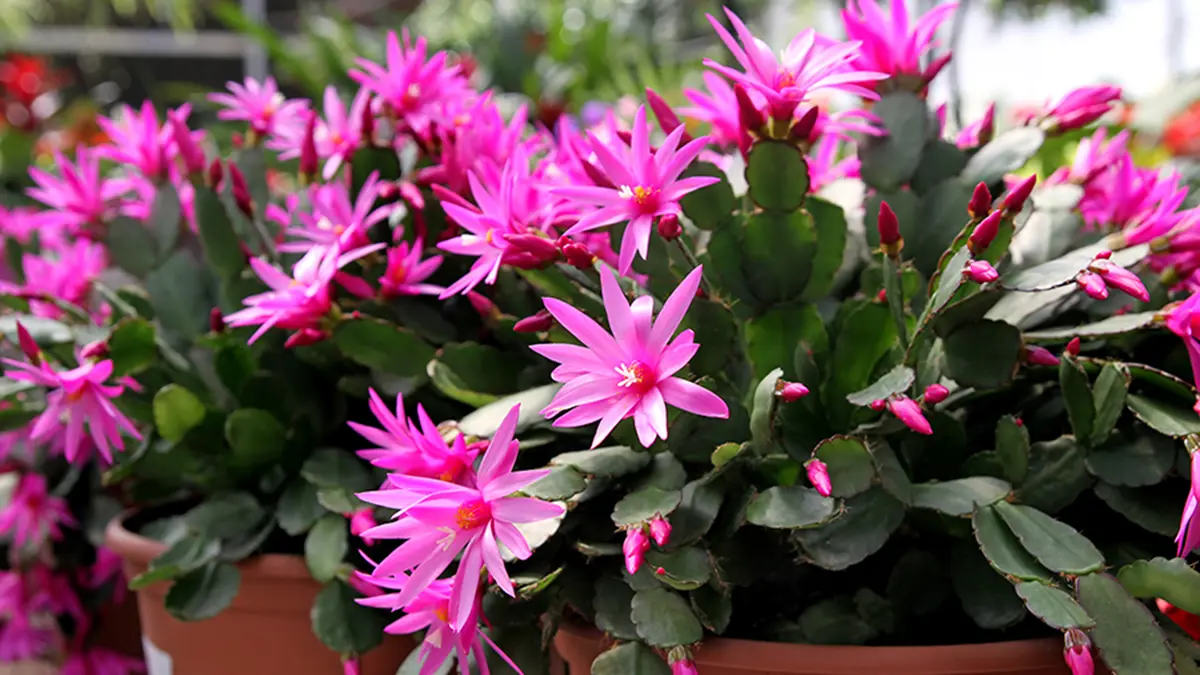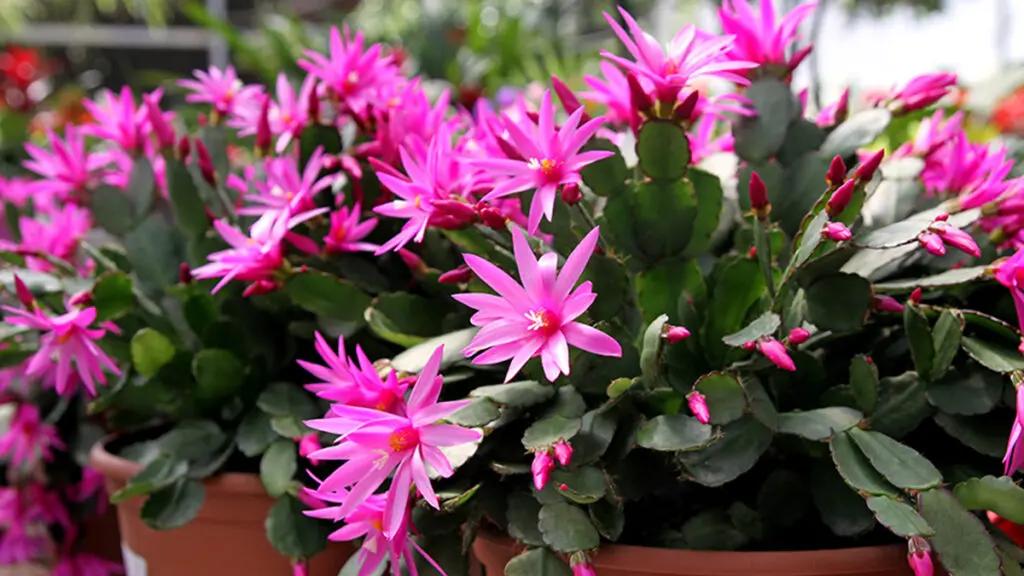 Known for its show-stopping, bright red blooms and thick green leaves, Easter cacti are a refreshing change from traditional flowers and perfectly embody both the ending winter and coming spring.
Although they look remarkably similar to a another kind of holiday cactus, Easter cacti differ from their Christmas cousins in one significant way: the time of year when their flowers bloom. As their names suggest, Easter cacti bloom at the beginning of spring, whereas Christmas cacti bloom in early winter. Also, Easter cacti last an average of three times longer than their jolly Christmas counterparts.
Daisy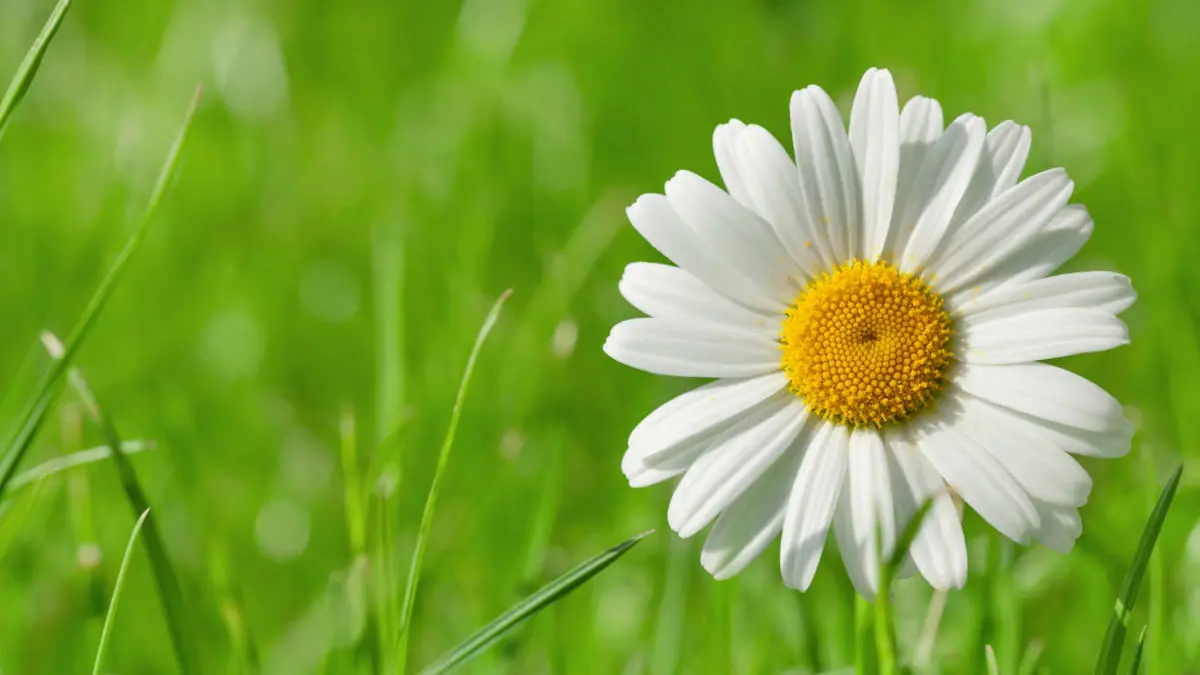 Legend has it that as the Virgin Mary cried for Jesus at his crucifixion, daisies began to sprout from where her tears had fallen. Other stories say that the three wise men knew how to find baby Jesus because the daisies growing around his stable resembled the North Star. That is likely why, in the 15th century, daisies became the symbol for newborn Jesus.
Now that you've read our Easter flowers guide and know which flowers will have every-bunny at your table hopping for joy this year, it's time to incorporate them into even more of your Easter decorations.
---