One of my favorite parts of hosting a holiday gathering is the opportunity to get the creative juices flowing and putting the hours clicking through Pinterest to good use! If a sit down meal is involved then think of the tabletop surface as your palette. A good place to start in creating the theme that you will be building upon would be the invitation.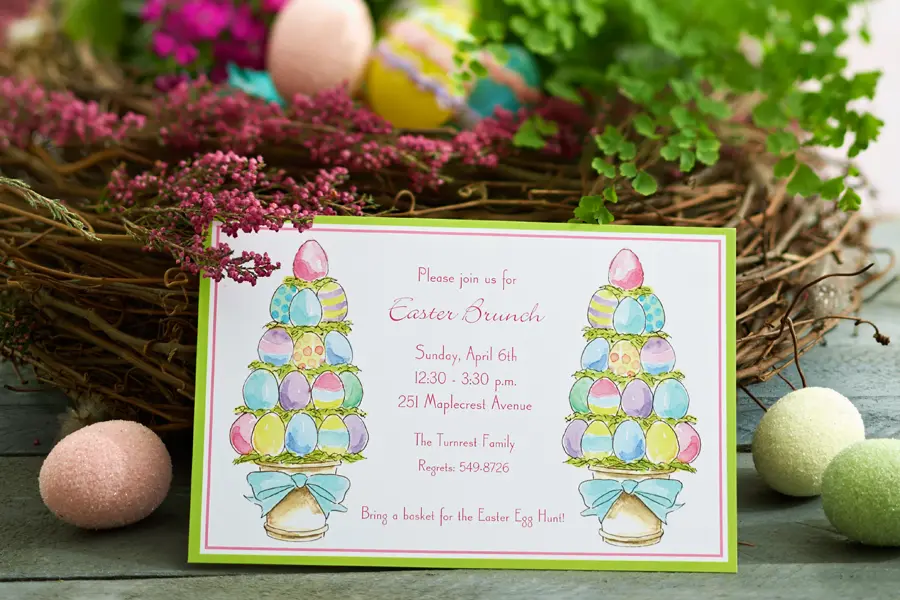 I was immediately drawn to this particular invite not just because I loved the colors and it's simplicity and clean lines, but I just happened to have recently purchased two faux boxwood topiaries from my favorite off price home décor megastore! I knew as soon as I saw them that I would get so much use out of them throughout the year. A few simple touches can make them perfect for any occasion, from birthday celebrations to the Fourth of July. Don't you love how they look as Easter Egg Topiaries!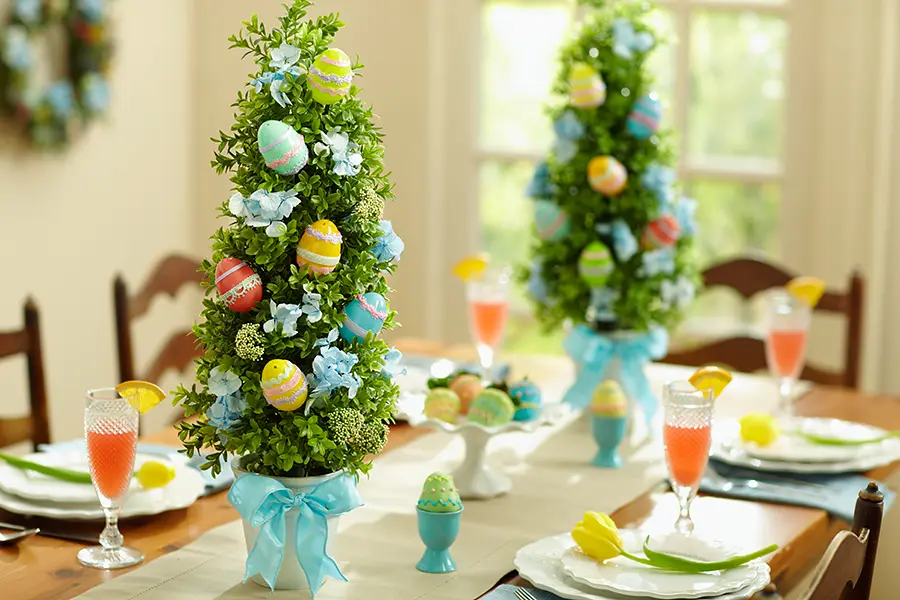 And look at how easy they are to create using just a few inexpensive elements such as dried flowers, plastic eggs, adhesive trim, and ribbon. You could also paint the eggs or hang them on the tree with pretty ribbons. Use your imagination and items you might already have around the house.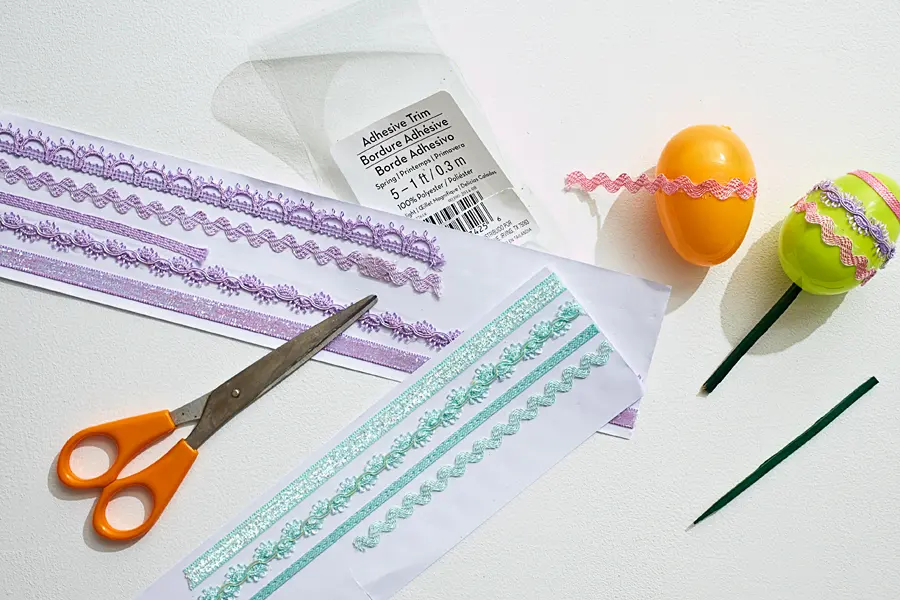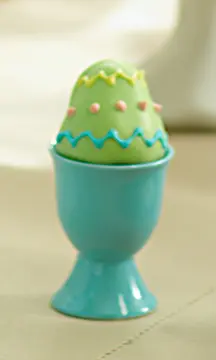 The topiaries are so visually impactful that I decided to keep the rest of the table minimal. Remember, this actually needs to be a functional space for eating a meal. Due to the height of the topiaries, keep them close to the ends of the table so that they don't block the view of your guests.
Laraine, our photo stylist at 1-800 Flowers.com, came up with these great place setting ideas that you can make if you have any extra invitations. Just cut them up and use different elements from the invitation to create one-of-a-kind napkin rings!
Again, keeping with the Easter egg theme, I worked with our friend Diana, who develops products for the Fruit Bouquets line, to create these fabulous Easter egg chocolate dipped strawberries. Add food coloring to melted white chocolate to create the various egg colors. After you have dipped each strawberry and let them dry, decorate each one using simple cake decorating supplies.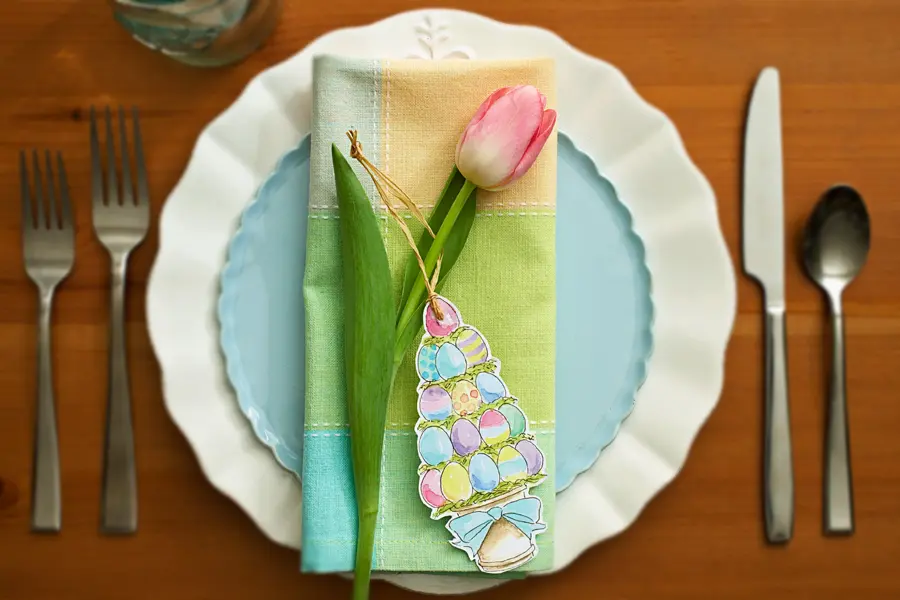 You could also surprise each guest with his or her own personal strawberry Easter egg in an eggcup!