Floral hearts are an act of sympathy and solidarity that I created in response to the COVID-19 pandemic moment. However, there are numerous practices around the world where floral creations are used to express sympathy, blessing, and solidarity. In these moments, flowers serve as a poignant reminder of life.  
There are different forms of floral sympathy displays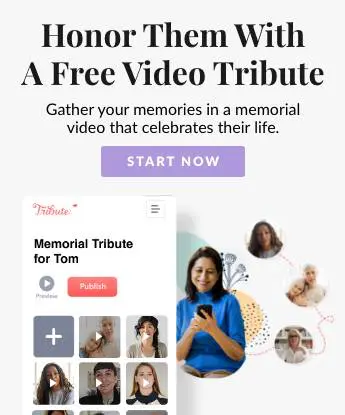 Flower displays at funerals that can take a number of forms, including:
Casket spray, which is a floral arrangement that sits on top of a casket. 
Floral arrangements, which are any type of floral arrangement including baskets and cut flowers.  
Garlands, which are flowers strung together that in some religious and cultural traditions are placed inside a casket.
Interior arrangements, which are small floral arrangements inside the casket.
Sprays, which are floral arrangements that are often viewed from only one side.  
Wreaths, which are floral arrangements that are often put on a stand and may represent an eternal life.
The choice of colors for flowers in these arrangements is also driven by culture and while many in North America think of black as a funeral color, around the globe these colors range from gray to purple to white.
Sympathy rituals in Hawaiian cultures
In Hawaiian cultures, a wreath or lei (traditional floral garland) is placed over a photo of the person who has passed and on their coffin and, occasionally, leis are also placed in areas that were important to the deceased or cast into the water. Concurrently, mourners wear a lei during the funeral and the family members of the deceased will place a garland over each person who attends the burial ceremony.
Sympathy rituals in Mexican cultures
In Mexican culture, on November 1 and 2, locals celebrate the Day of the Dead or Dias de los Muertos using the cempoalxochitl flower. This flower, also called the flower of the dead, is given as a sign of respect to the souls of those who have died. Additionally, participants will put flowers alongside other offerings, such as bread and tequila, before they light a candle. The intent is that the fragrance of the flower guides the soul of the deceased to the afterlife. 
Sympathy rituals in the United States
Historically, in the Midwestern United States, funerals include a role for the flower lady. Like pall bearers, these women had a formal role. However, instead of carrying the casket this group of (typically six) women would carry the flowers from the place of the funeral to a vehicle, and then would assist in setting them up at the cemetery. Flower ladies were chosen with great care and were usually close friends of the family.  
For many cultures and traditions, it's normal to give flowers at a funeral or memorial service for those who have passed away. If you're curious as to which flowers to give, consider the below guide.  
Sympathy rituals in Asian cultures
Chrysanthemums are the traditional flower for grief in Asian ceremonies. White and yellow are appropriate colors; red would be traditionally considered inappropriate. Flowers and food are often placed near the casket during the funeral service. However, there are many versions of Asian cultural practices and it is best to check with the family to ensure you are following appropriate etiquette. Here are a few additional nuances for cultural practices: 
Baha'i: Flowers are considered an appropriate gift.
Buddhist: White flowers are traditionally considered an appropriate gift.  
Hindu: Flowers are not traditionally part of the Hindu tradition of mourning. Instead, the family arranges for garlands and sprays of flowers to be placed inside the casket.
Sympathy rituals in Christian cultures
Catholic: Flowers are generally an accepted and appreciated aspect of a Catholic funeral and are incorporated into the vigil, wake, and burial service. All colors of flowers are accepted.
Eastern Orthodox: Flowers may be sent to the funeral home, and there is often an emphasis on white flowers.  
Church of Jesus Christ of Latter-day Saints, the Mormons: Flowers are appreciated and can be in any variety of colors, except they should not include a cross or crucifix, which may be traditional in other Christian religions.
Protestant faiths: Flowers are generally appreciated and incorporated into the funeral and memorial services. All colors of flowers are accepted.
Sympathy rituals in Islamic cultures
There are varying practices concerning the placement of flowers for Islamic services. While flowers may be appropriate for some families, they may be inappropriate for others and a local religious leader or family should be consulted. If flowers are appropriate, roses and other fragrant traditions are especially popular, and palm branches and individual flowers are often placed on gravesites.  
Sympathy rituals in Jewish cultures
Flowers are not appropriate for Jewish shiva services or burial practices. Fruit and food baskets are traditionally sent instead.  
Floral practices are as diverse as traditional mourning practices around the globe and highlight the unique and fascinating ways that communities consider and engage with death. While not a floral funeral tradition, in the Philippines, Tinguians dress bodies in their best clothes, sit them on a chair, and place a lit cigarette in their lips. The Malagasy people of Madagascar have a famous ritual called "famadihana," or "the turning of the bones."
During the Malagasy ritual, every five or seven years, the family holds a celebration in their ancestral crypt. At the celebration, the bodies — wrapped in cloth — are exhumed and sprayed with wine or perfume. What may seem strange, odd, or funny to you is likely profoundly moving for another community. To make sure you don't offend, it's always best to call ahead and ask about their preferences — floral or otherwise — and adhere to local custom.