Milestone birthdays call for major celebrations! Whether you're going all out for a 21st or honoring a loved one's 18th, "Birthdays by the Ages" shares the best tips for celebrating some of life's biggest moments. In this post, we focus on great ideas for celebrating a 50th birthday.
A birthday always calls for a celebration, and a 50th birthday is especially one you'll want to go all out for. After all, living for half a century is big! Whether you're planning for a loved one or yourself, we're sharing expert advice for making this milestone celebration one you'll remember for years.
From picking out a party theme to tips on activities, 50 is anything but over the hill.
Figure out a theme
Theme parties always make everything more fun, and this is especially true if you need to have a virtual party due to the COVID-19 pandemic. Having a common element on everyone's video screen is a nice way to feel connected for the occasion.
Below are some great theme ideas for 50th birthday parties.
Kid at heart
Aim for colorful, youthful décor; hot dogs, mac n' cheese, and food kids like; and anything you'd expect at a child's party.
50s decade
Include décor from the 50s, music from the 50s, outfits from the 50s, etc.
Decade the 50-year-old grew up in
Make the party more personalized this way and use a 1970s theme, for example.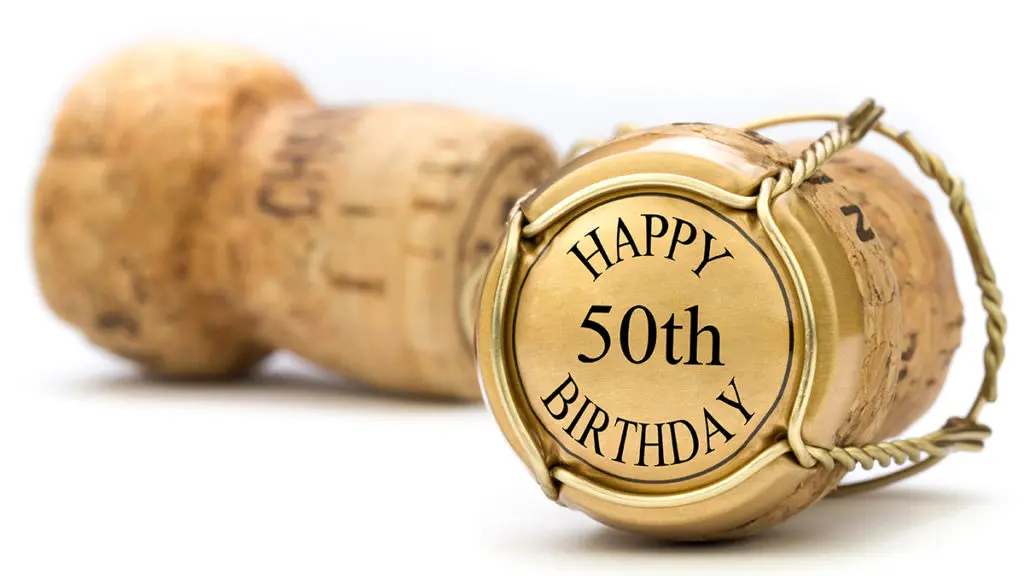 Then to now
Celebrate all aspects of an individual's life, incorporating pictures from all times in his/her life and including favorite foods from then and now, etc.
Lifestyle expert Jael Prothro, founder of the Tarnished Jewel Blog, suggests themes that include anything gold or golden (since 50 is represented with this color), "Fabulous and 50," or even a costume party of the year they were born (like 1971 for turning 50 in 2021).
Incorporate the number 50
Once you've figured out a theme, it's time to think about ways you can incorporate the number 50. Promotion assurance consultant, Gary Basinger, who threw a surprise 50th birthday party for his wife recommends having 50 a small items, such as 50 favorite treats. He opted to invite 50 people to his wife's party, and it made for a fun memory.
Jael recommends a selfie frame, yard signs, balloons, cake toppers or candles, or old photos — all in the shape of the number 50. You might even consider shaping all the food in the number 50.

Turning 50 is a big deal, especially for women.
Jael Prothro
Founder
Tarnished Jewel Blog
Finally, if you're meeting virtually, consider sending off props to all your guests that incorporate the number 50 or a golden theme that your guests can have with them while they're at the virtual birthday party.
How to make the party virtual
Due to social distancing requirements, you may have to celebrate 50 virtually. Don't worry, though! These ideas will make a virtual party almost just as fun as being in person.
"It would be special if each virtual guest chose a favorite memory or photo of the 50th birthday honoree and shared it one-by-one with the group," says Jael. "Then the virtual guests could mail their memory card/photo afterward so the honoree would have it as a keepsake."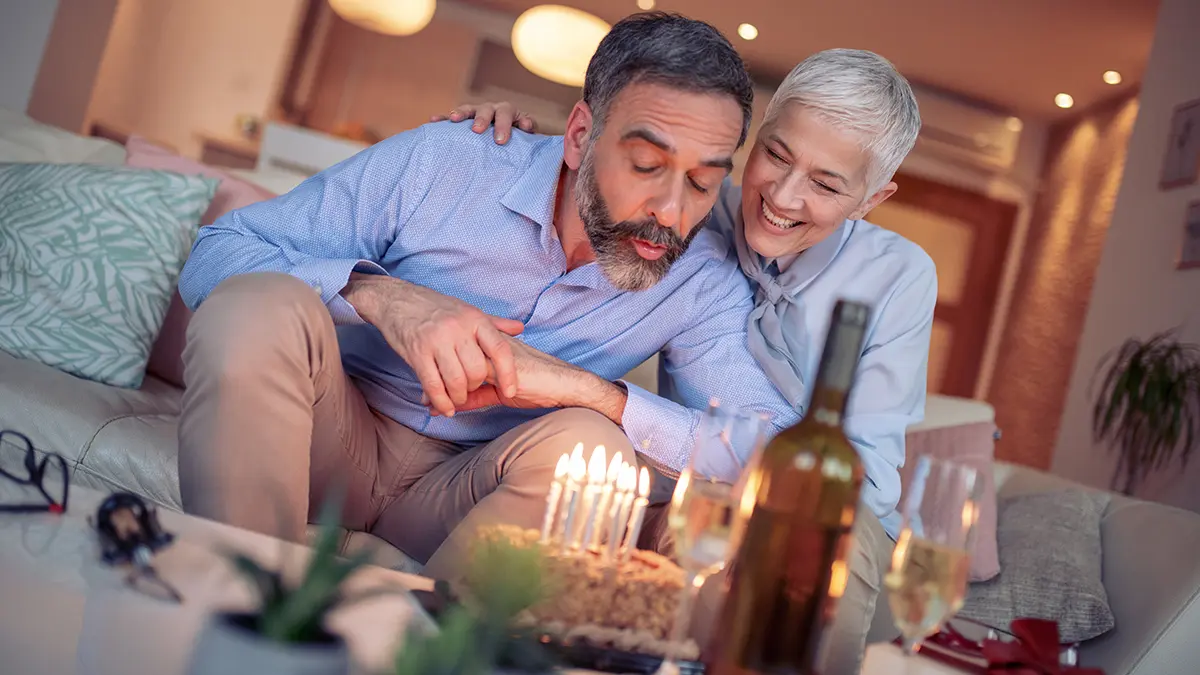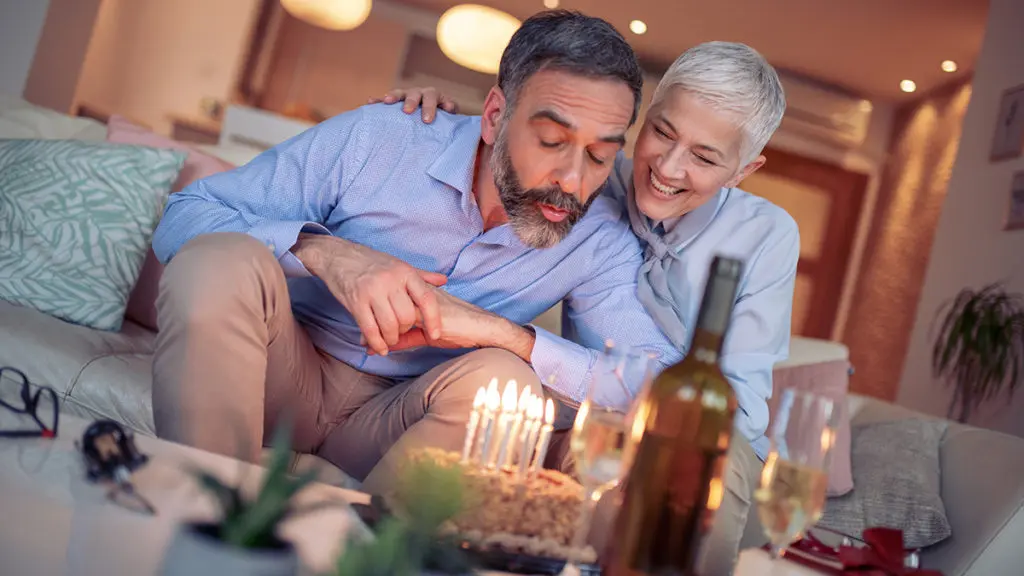 You could also put together a video montage from family and friends to show all the guests while screen-sharing. Alternatively, if the 50th birthday honoree loves movies, you could host a Netflix or Disney watch party of his or her favorite movie. This would also allow all of you to watch at the same time and participate in a common activity.
Don't forget to ask people to decorate the spaces that you'll be able to see on the video chat. Encourage them to make it festive. You might even encourage guests to have a beverage of their choice so that you can toast to the birthday honoree.
Fun activities to consider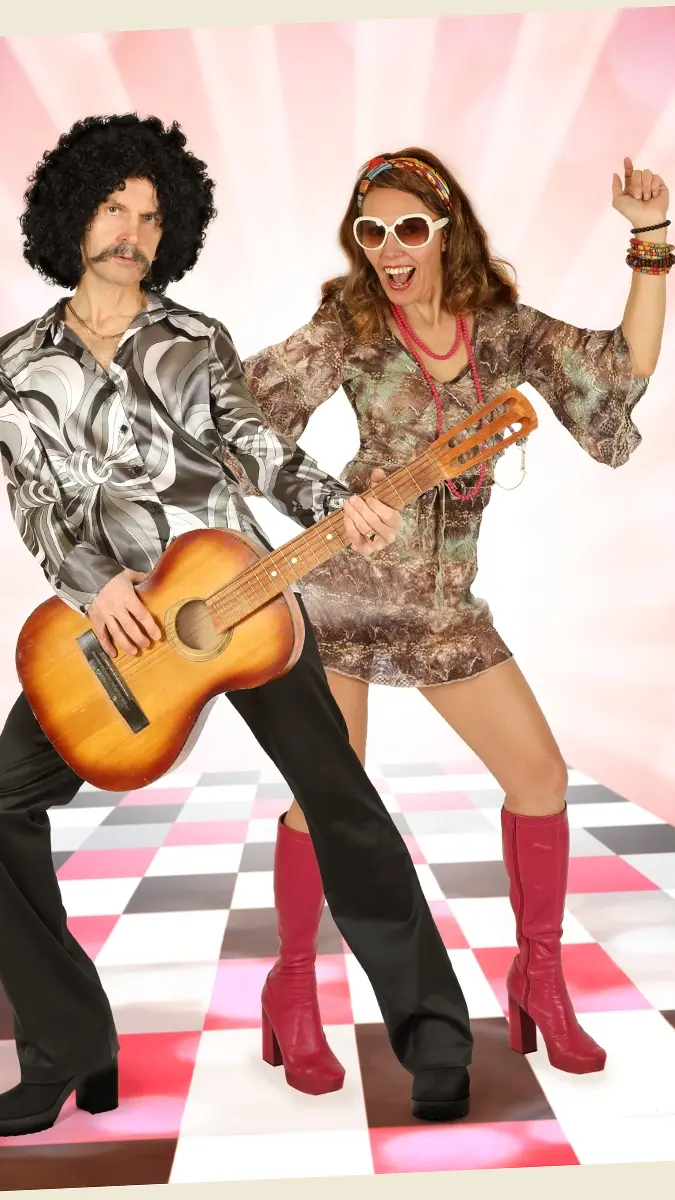 Finally, what's a party without activities? Jael encourages selfie frames in the shape of the number 50. "Turning 50 is a big deal, especially for women," she says. "The selfie frame was such a big hit [at a girl's weekend and 50th birthday weekend for her friends] because they added a little golden glam to the party and were a perfect way to capture a very special birthday event with an instant photo memento."
You might also consider having a photo booth or Polaroid set up, which you could include with a selfie frame, a poster or puzzle that guests can sign, or even trivia about the 50th birthday honoree or the decade if you opt for a decade's party.
If the person you're celebrating doesn't want any gifts, you might consider following Gary's advice. "Even if you say their presence is your present, people will [still] bring [or send] gifts," he says. He recommends that if people feel the need to bring or send something, suggest that it's something small, such as a favorite tea of the person you're celebrating.
Our final 50th birthday ideas
Celebrating 50 might look a little bit different this year due to the COVID-19 pandemic; however, you can still throw an amazing 50th birthday party that makes your loved one feel special. As Gary says, remember to keep the focus on the person you're celebrating and take a picture of them with each guest. This alone will make your 50th birthday celebration one to remember.