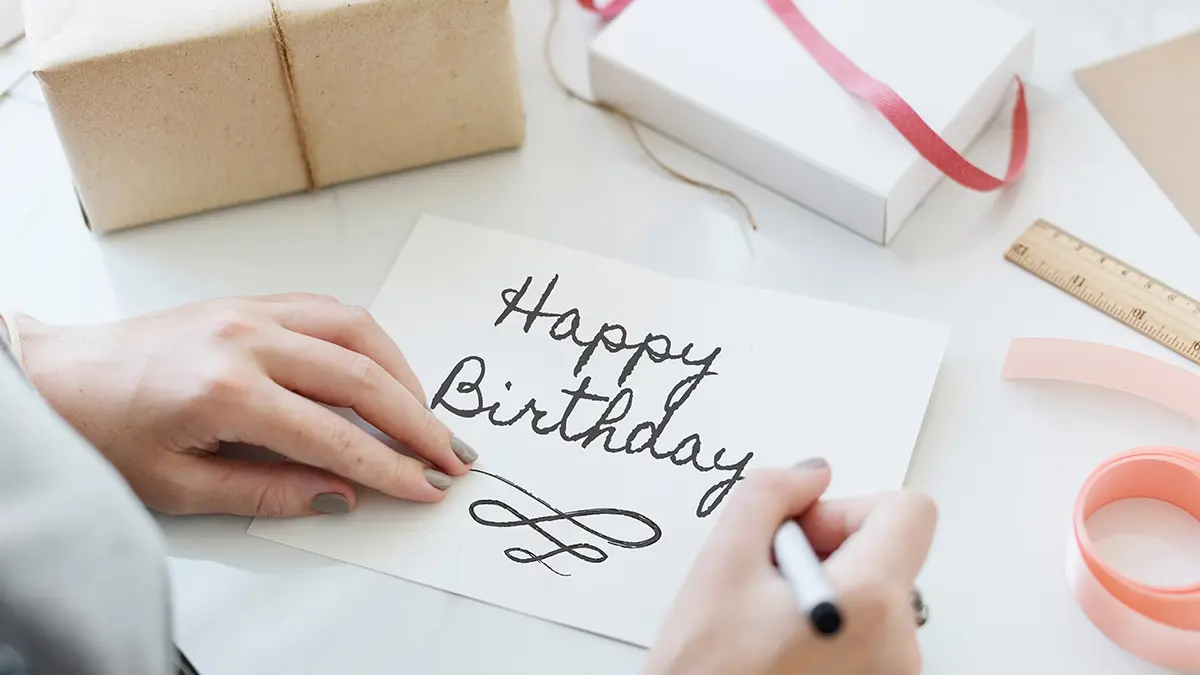 Whether you're sitting down to write a birthday message in an email, a text message, social media post, or an old fashioned paper card, finding the right words can be a challenge. Do you want your birthday wishes to be sweet and genuine? Sentimental and meaningful? Or perhaps funny or clever?
Whatever your intentions are, you can craft the perfect birthday card message — you may just need some ideas and inspiration.
Tips for writing birthday card messages
The best happy birthday messages come from the heart. They convey how you feel about the person and what you'd like to wish for them on their birthday. The hard part is getting it all down on paper.
So, where should you begin? Start by thinking about what the person enjoys most, how you two connect, and what you think is most appropriate for your relationship and the occasion. For example, your birthday wishes for a close friend will be much different than what you send to your new coworker or boss.
Next, decide on the tone and style of your birthday wishes; this is important because it will dictate how the message will make the person feel. Do you want your birthday message to be light and humorous, meaningful and sentimental, moving and inspirational, or something else entirely? Figuring out the tone will help you find the right message to send.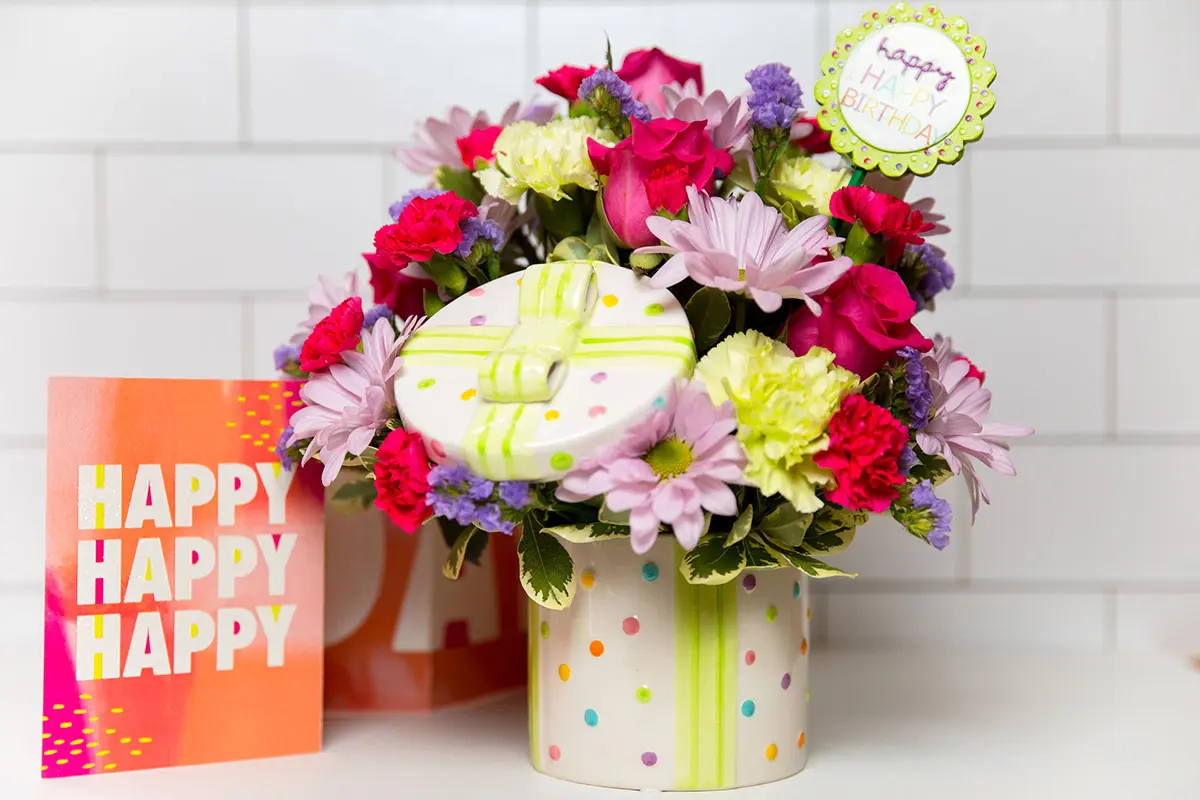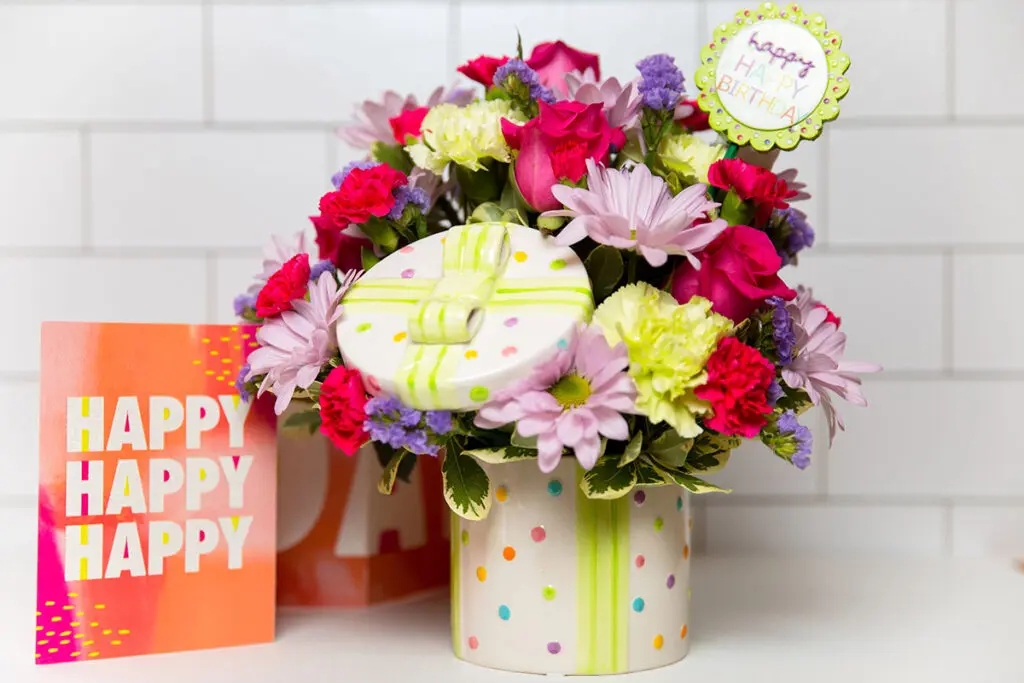 Then, think about how your birthday message will be delivered. Are you writing your birthday wishes in a traditional paper card, sending a text message or email, or making your birthday message public through a social media post? Also, consider the message that's already included in the birthday card that you have selected (this won't be a problem if you have a blank card or you're creating a custom birthday card).
Finally, make sure your birthday wishes are personal, and show your connection and the special time and care you took to craft your message.
The examples below will help you write your own heartfelt or funny birthday message. Feel free to change it up and insert whatever meaningful bits you can to make it more special.
Short and simple happy birthday wishes
These short and simple birthday notes are perfect for quick texts, Facebook birthday wishes, or cards that already have a lot of wording in them. You can also use these in combination with other, longer birthday message examples below.
"May this be your best birthday ever."
"Happy birthday! Enjoy your special day."
"Hooray for another year celebrating you."
"Wishing you all the best on your special day."
"Best wishes for a day filled with love and laughter."
"Hope you get everything you wish for on your birthday."
"Sending you warm wishes today on your birthday, and always!"
"Happiest of birthday wishes! Hope your day is filled with fun and laughter."
"Warm wishes for a day that's just as wonderful and special as you are."
"I hope your birthday week is filled with all the things that make you smile."
Happy birthday wishes for a friend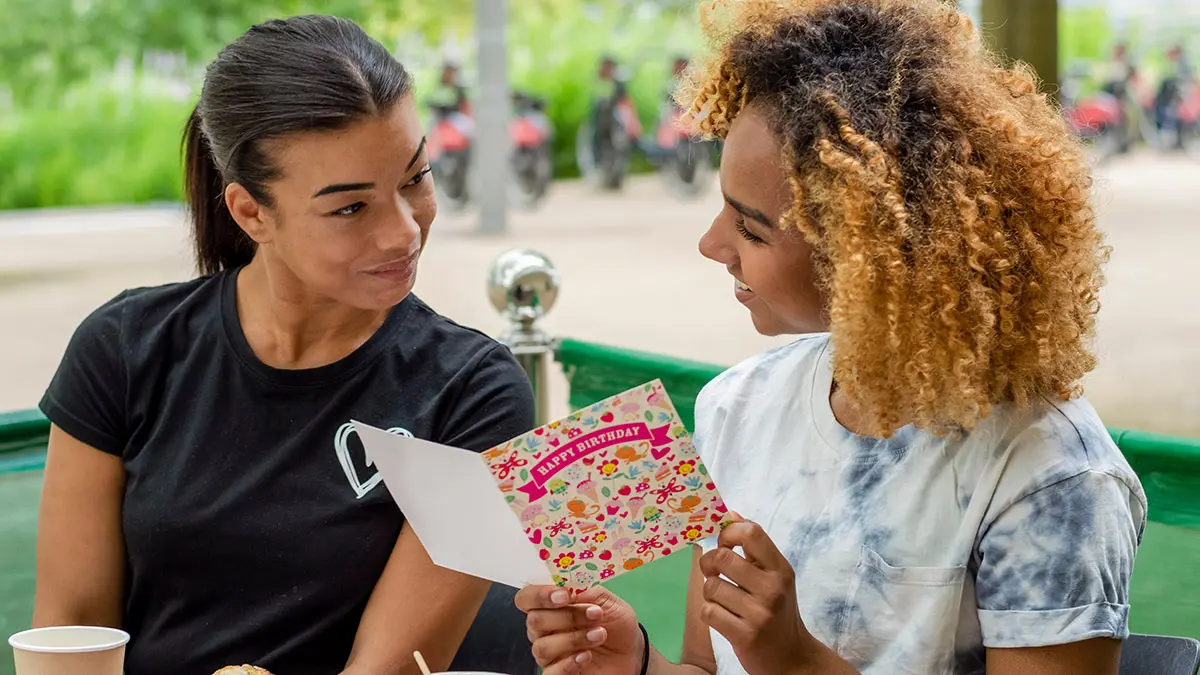 "For my one-of-a-kind friend — I hope you have a truly one-of-a-kind day."
"I hope your birthday is as fun and amazing as you are."
"Cheers to another fabulous and fun year ahead for my BFF!"
"Hope you have a wonderful, love-filled birthday, my friend."
"Cheers to you, my friend — today on your special day and always."
"Happy birthday! I can't imagine my life without our special friendship."
"I feel so lucky to have you in my life. Hope you have a wonderful birthday."
"Happy birthday, friend. Treat yourself to everything today."
"It's a beautiful day to celebrate one of my favorite people."
"Wishing the most amazing friend I have a birthday filled with happiness and so much love."
Happy birthday wishes for her
"Happy birthday! You are a beautiful reason to celebrate!"
"Warmest birthday wishes to one of the most extraordinary women I know."
"Wishing you a day filled with lots of happy little moments that add up to a perfect birthday."
"Happy birthday to my soul sister. I hope you have an amazing day!"
"Wishing you a brilliant day that sparkles and shines like you."
"Today is for you, so it will surely be fabulous."
"Wishing you a bright and beautiful birthday filled with all your favorite things."
"It's a joy to celebrate you and all the love and kindness you share."
"Wishing you a day filled with a lot of laughter and splendid surprises."
"Today we celebrate you and your beautiful spirit."
Happy birthday wishes for him
"Life is one big adventure. Enjoy every amazing moment!"
"Wishing you everything that will make your birthday happy and your year amazing."
"A toast to you for a terrific birthday celebration."
"Wishing you the biggest slice of happiness on your birthday."
"Happy birthday to a guy who deserves all the best."
Funny birthday card messages
"Look at the bright side. At least you're not as old as you will be next year."
"One minute you're young and fun, the next you're getting excited about (your new air fryer, vacuum, crockpot, etc.)
"The best way to find out if you're old is by falling down. If people laugh, you're still young. If they panic, you're old."
"You're not old if you can still blow out all your birthday candles (and do it without farting)."
"Happy birthday to someone who is smart, funny, great looking, and reminds me a lot of myself."
Sweet birthday card messages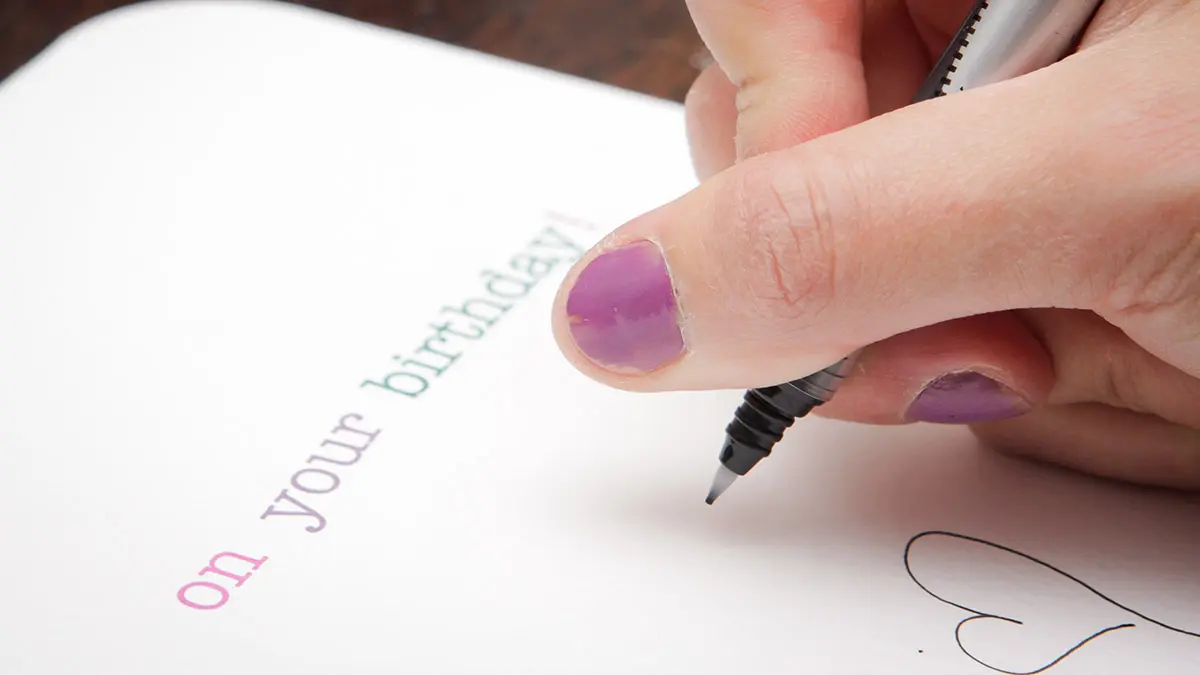 "Sweet birthday wishes for the sweetest friend I have."
"I hope your birthday is extra sweet and sprinkled with lots of fun."
"Hope your birthday is just like you — super sweet and full of surprises."
"It's your birthday! Treat yourself to all the sweetness you deserve."
"It's always a treat to send birthday wishes to someone so sweet."
Meaningful birthday card messages
"When you were born, the world became a better place. Happy birthday to one of the best."
"This birthday, I hope you know how loved and cherished you are by all of us."
"I am forever grateful that you are in my life, and I hope your birthday is everything you wished for."
"I wish I could celebrate you every single day. That's how much you mean to me today and every day."
"Only once a year the world gets to celebrate the incredible person that you've become. Keep spreading your love and kindness."