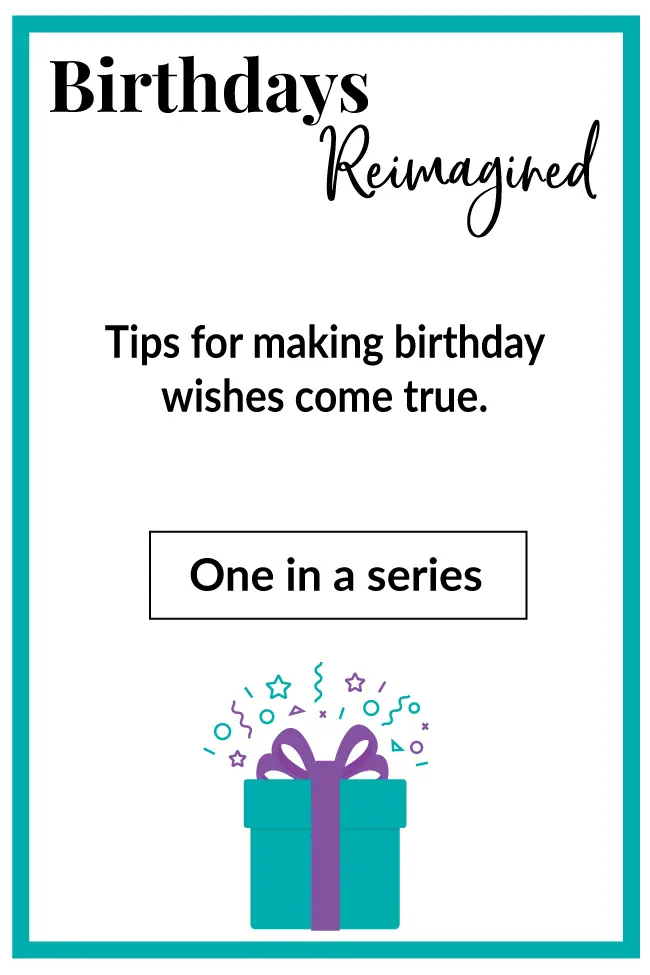 Birthdays are special and they're meant to be celebrated! From winning gift ideas to card message suggestions, "Birthdays Reimagined" provides tips to help you make your loved one's birthday wishes come true.
It may feel difficult to properly celebrate a birthday this year. Even if you or your loved one's birthday celebration looks a little different, it can still be a festive occasion! While you may take a moment to mourn the birthday celebration that could have been, now consider all the unique ways you can still make this year special. From fun festive decorations to socially distant front yard activities, here are some helpful ideas on how to celebrate a birthday while in quarantine.
Household ideas
Go wild with decorations
If you can't leave your house to party, bring the party to you! Hang all the streamers, banners, and balloons you want. Add to the party vibe by preparing a snacks table that you can enjoy all day. Think of decorative centerpieces and arrangements to include, like a fun Party Pooch or Birthday Gift Basket.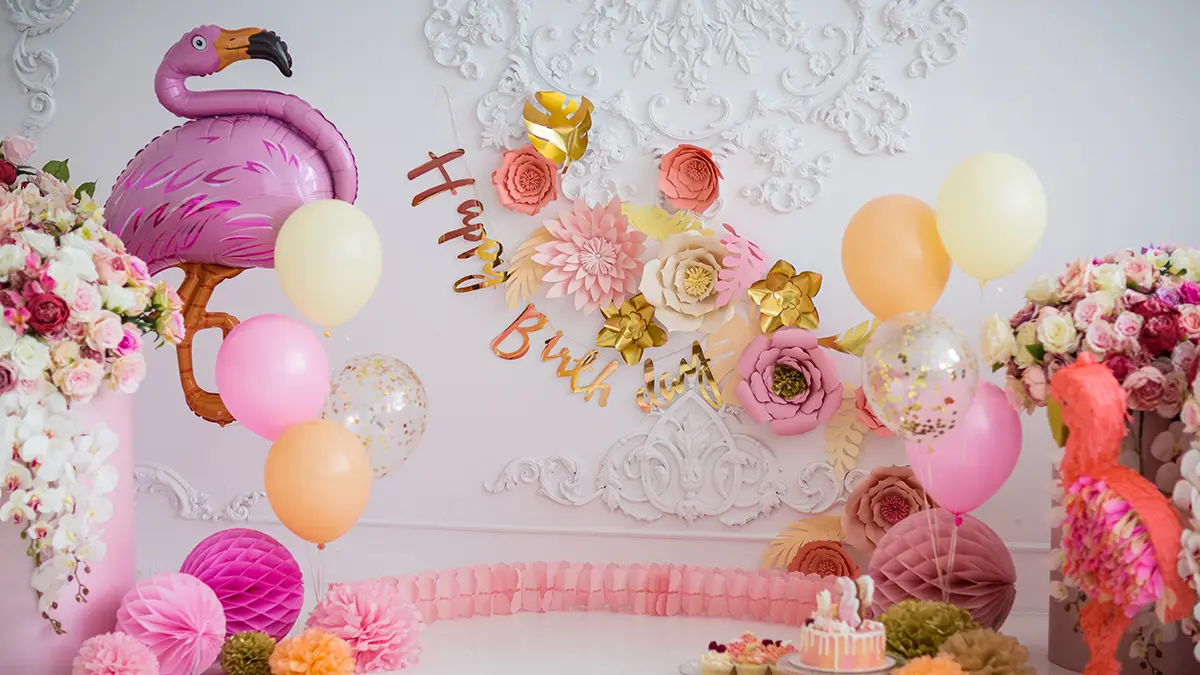 Add in a theme
Put on old prom or evening dresses and plan an old-school dance party with Pretty in Pink playing the background. Or disco night and Saturday Night Fever. Perhaps '80s attire and The Breakfast Club Is more your style? You can also choose a simple theme like a sleepover and wear pajamas and watch cartoons all day! The theme can even be about lockdown itself, with quarantine banners and face masks to help add a bit of humor to the birthday restrictions.
Arrange a take-out sampler
Let the birthday guest choose their favorite local food places, then order one dish from each place. Coordinate delivery/pickup times so the food arrives around the same time and assemble a master sample platter of your favorites. Want to make it interactive? You could order one type of food from a few different restaurants (like pizza or chicken nuggets) and then let everyone rank who in town does it best.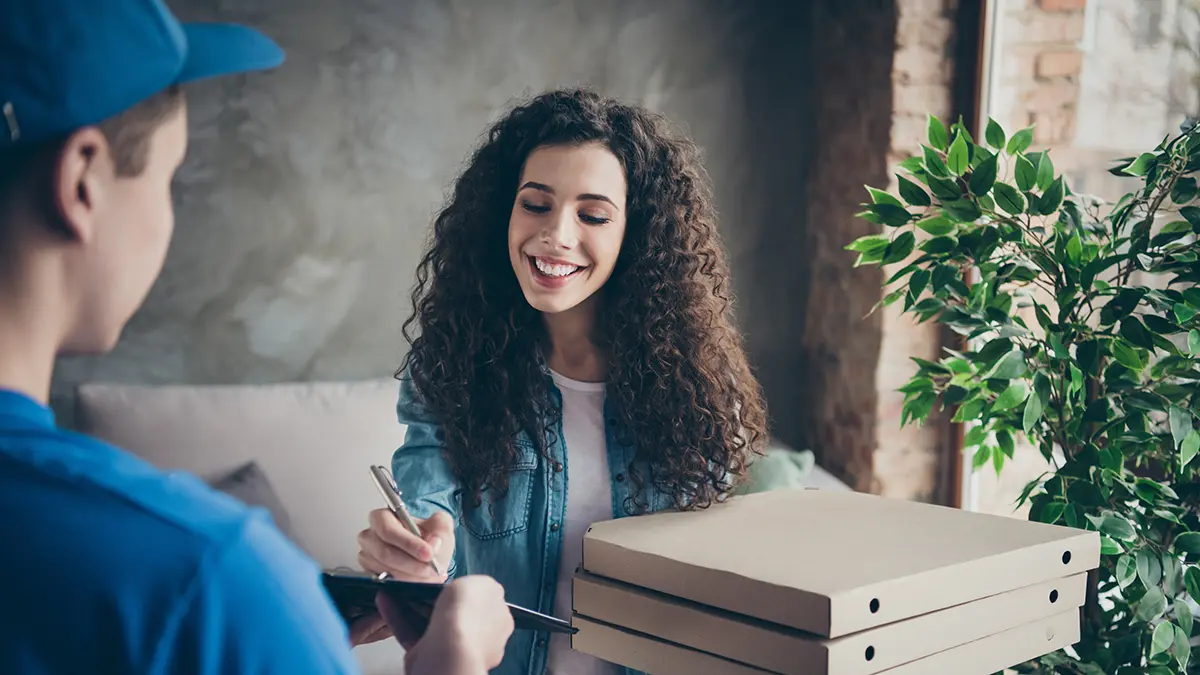 Plan a scavenger hunt
While it may not be as elaborate as an at-home escape room, you can easily hide small gifts or gags around the house for the birthday honoree to find. Draw up a small treasure map for clues if you're feeling crafty. Think of the gifts as a trail leading to one another, ending in the ultimate present at the end!
Classic board game tournament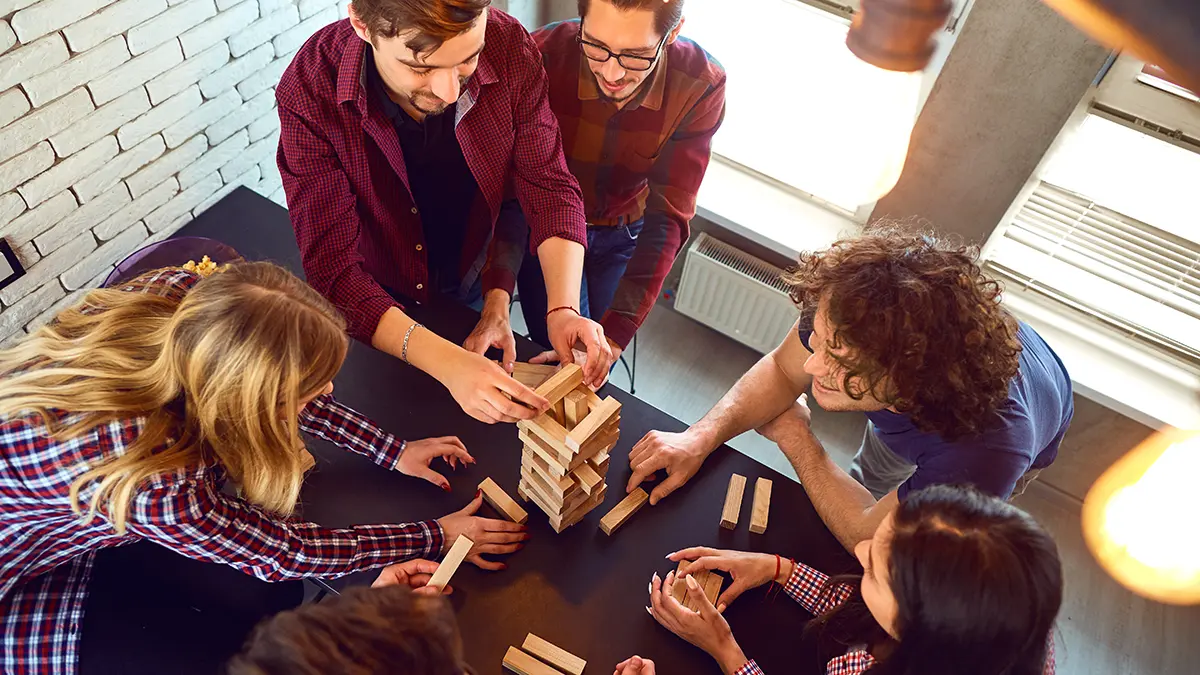 If you've got a closet somewhere hiding classics like Sorry! and Scrabble, a lockdown birthday is the perfect time to dust them off. Arrange a tournament for the members of your household and let the birthday honoree determine the prize for the winner.
Plan future birthdays
Were big plans canceled this year? Melissa Kirsh, assistant culture editor for The New York Times, recommends that instead of labeling your birthday as "canceled," think of it as simply being postponed. She recommends getting a start on planning next year's birthday trip now. There are known benefits to future planning, as it can offer a sense of hope. And if you feel stuck inside this year, "no matter what, do something," Kirsh recommends. "Mark the day. Delineate this chapter of your life."
Socially distant outside ideas
Driveway decorations
Why not take the decorations outside on a nice day and camp out in the driveway? Companies like Peachtree Yard Cards are letting families feel the birthday love during quarantine by making a spectacle out of the front yard. "They are perfect for drive-by/parade celebrations," says owner Fran Walker, who saw a 300% increase in demand for Yard Cards since COVID restrictions began. "Customers can still celebrate their birthdays in a very special, oversized way." Pair a yard card with some balloons and let neighbors and friends drive by to show their love!
Customers can still celebrate their birthdays in a very special, oversized way
Fran Walker
Owner
Peachtree Yard Cards
Reinvent the backyard
Do you have a smattering of patio furniture, or even a swing set, treehouse, or trampoline? Use your existing pieces and assemble a DIY backyard obstacle course for a fun birthday activity. Add in some boxes, plywood, or even pool toys for extra crafting tools. Once you've got a course, time participants to make it a challenge! (Instead of a DIY backyard, you can always leave it to the professionals: companies like Astro Jump let you rent bounce houses, water slides, mechanical bulls, foam pits, and more.)
Rent an ice cream truck
Avoid cakes and group gathering by renting your very own ice cream truck for the day. Companies like Ice Cream on Wheels allow ice cream carts and trucks to be rented out for birthday events. If you'd like, you can invite guests to stop by at staggered windows to share an ice cream treat with the birthday honoree.
Drive somewhere beautiful
Is there a local or national park you've always wanted to visit? A beautiful and scenic trail? If the weather permits, find a lovely spot for a socially distant birthday picnic with a hike. Or, simply drive somewhere new for a change of scenery to mark the day. If you can, find an overnight spot to camp and experience a gorgeous sunrise. These small changes to the day-to-day can provide a much needed boost and make your day feel like a special occasion.