Leisure time and hobbies have been part of American life since the Industrial Revolution, when laborers — frustrated with 12- to 16-hour workdays and having to work six days a week — pushed for more reasonable schedules. When the workweek was reduced to 40 hours, people began filling their downtime with fun things to do, and health and well-being became topics of greater focus.
From learning a new skill to creating something handmade, the benefits of hobbies for stress relief can be, in some cases, a literal lifesaver.
Anne Landa
Publisher
The Quarto Group
Fast-forward to today, and overworked employees are still struggling with work-life balance — only now, factory workers have been replaced with busy professionals, who have had to push hobbies to the bottom of their priorities list. The pandemic, however, shifted the collective thinking to the importance of present-moment living and personal enjoyment. Hobbies came back into fashion as a way to practice self-care while keeping us tethered to the outside world.
Breanna Vargas, a bartender and artist in Phoenix, discovered rock painting just before the pandemic. "I collected a few rocks during a hike, painted them, and discovered I may have a knack for this," she says. "When we went on lockdown, I decided to test the waters."
Inspired by The Kindness Rocks Project on Instagram, Vargas used her skills to spread a little anonymous joy. "I started painting rocks and leaving them around my apartment complex." She eventually moved on to making pet portraits for fun, which turned into a side gig. "I was commissioned by a few friends, but I really found that painting was a peaceful outlet for me."
Hobbies are a bridge to health, connection, and community
As the world returns to normal, our hobbies are now helping us rebuild our connections to one another.
Anne Landa, group publisher with The Quarto Group, a global book publisher specializing in illustrated nonfiction books, understands the transformative impact hobbies can have on our social lives. "The importance of hobbies cannot be overstated, particularly in my specialized area of art and craft," Landa says. "From learning a new skill to creating something handmade, the benefits of hobbies for stress relief can be, in some cases, a literal lifesaver — especially when they encourage us to create or build connections with others. Knitting circles, community garden projects, art classes — these types of activities allow us to enjoy our hobbies while engaging with like-minded people."
Yaymaker cofounder and operating chairman Dan Hermann agrees. "Doing something social opens up a lot of pathways to having fun, distracting you from your phone, and trying to be more present with people," he says.
Calling all artists: It's your turn to shine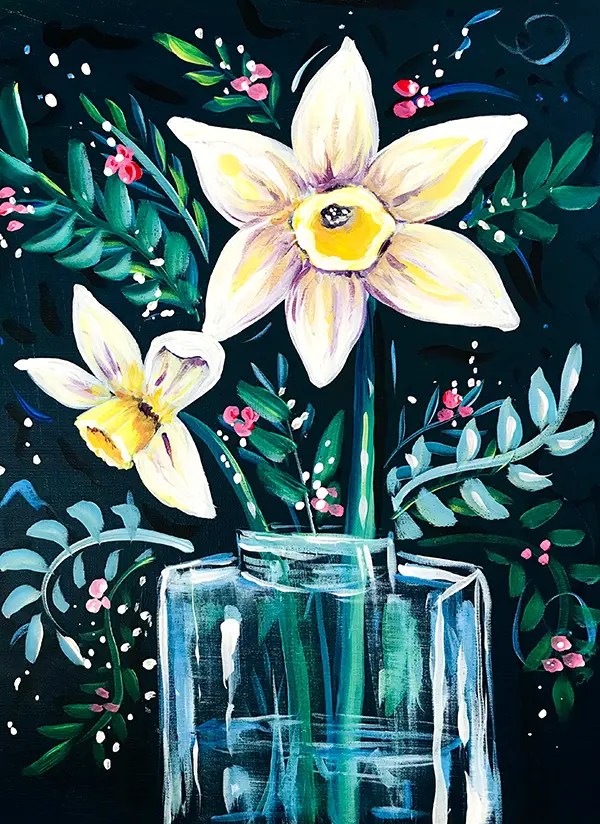 Are you creative with passion and inspiration to share? Then PaintNite.com and 1-800-Flowers.com have an exciting opportunity for you. We want to see your original flower paintings, and the public will pick their favorite.
Submissions are being accepted through Oct. 20, and voting will take place from Oct. 21-24. The winner will be announced on Oct. 25.
A way to self-improvement
Whether we spend a few minutes a day or several hours per week on our leisure activities, Amanda Craig, Ph.D., LMFT, founder of Manhattan Marriage and Family Therapy in New York City and author of the forthcoming book Who Are You & What Have You Done with My Kid?, believes hobbies "should be a mandatory part of our lifestyle." Our participation in both group and individual hobbies, Dr. Craig says, "releases a variety of chemical messengers in the brain that leads to better mental wellness."
She notes that participating in an activity we enjoy also goes a long way toward improving our general outlook on ourselves. "When we engage in hobbies, we feel alive, creative, confident, and happy. We also feel more in touch with ourselves, which builds confidence and self-worth."
Meet your next favorite pastime
Ready to take on a new hobby but don't know where to start? Dr. Craig suggests looking inward: "It may be something that has been nudging you for a while but you have pushed to the side," she says, adding that hobbies don't have to be elaborate to be beneficial. "It could be movement, like stretching, walking, yoga, weights, or other physical activity. It could be spending time in nature simply enjoying the smells, sights, and sounds. The ideas are endless. Sit for a moment and see what speaks to you."
Whether you join a book club, volunteer with children or the elderly, or start a local theater group, there are dozens of activities that help build greater social connections. Here are a few more to consider:
Learn a musical instrument
Take up a new instrument, or dust off an old one and get back to playing. Once you feel confident in your abilities, attend a local open mic night and let it all hang out. Better yet, get your old garage band back together!
"My 13-year-old daughter, Angie, discovered what she wants to do with the rest of her life. During the pandemic, she was gifted a guitar that she plays every single day. She writes songs and sings. I'm so grateful for it." – Kristine S., New York
Feed your culinary cravings
Whether authentic Mexican fare suits your palate or you have a keenness for ramen, you surely can find an outlet for your gastronomic passion. Share your talents with friends and family by hosting a fancy dinner party.
"I learned Moroccan cooking. This hobby introduced me to new words, customs, and flavors. The first time I served it to guests in my home, everybody loved it, so it's even improved my social life!" – Andrea B., Los Angeles
Baking & decorating cookies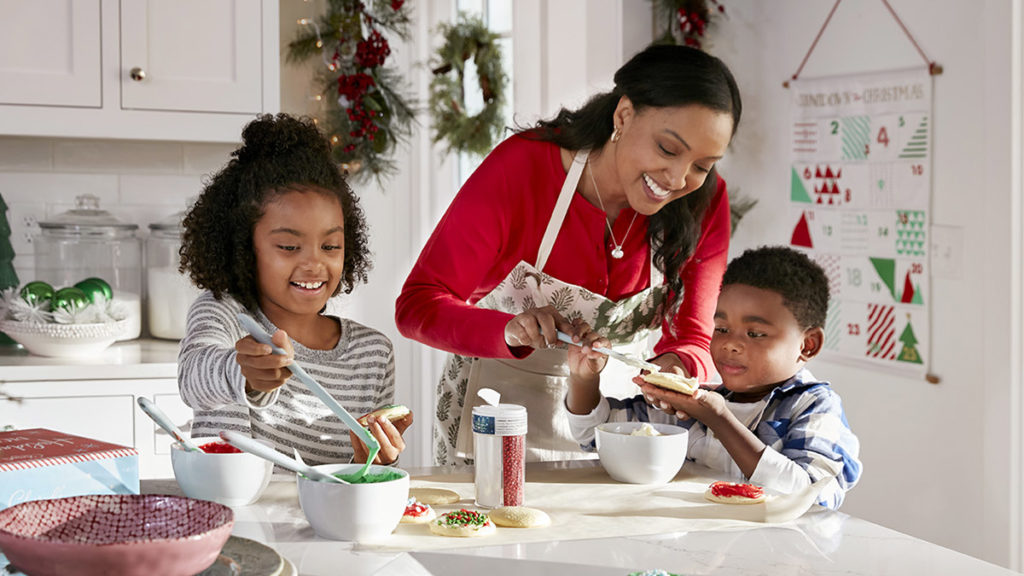 Break out the bowls, spoons, and pastry tubes filled with icing! Baking and decorating cookies is a fun hobby for family members of all ages to do together. Cheryl's Cookies makes it easy to get started, thanks to its cookie doughs and expanded its DIY dessert kit offerings.
Baking Cheryl's cookies at home, allows customers to interact with familiar products in new ways, says senior director, merchandising for Cheryl's.
"It's that same gourmet experience. The difference is that we're allowing people to use their own personal touch in what they make," she says. "They can make their own designs, decorate them how they want, and even make cookie cakes if they choose."
Get out and move
Outdoor activities are not only good for the body but the soul as well. Take up tennis, join a softball team, or organize a long-distance hiking trip.
Create beautiful bouquets
Do you love flowers and think you have an eye for mixing colors and textures? Then attend an online floral-arranging workshop and learn to arrange fresh flowers like a pro. You'll pick up new techniques while spending quality time with friends (or just yourself).
Design a charcuterie board
Attend an award-winning workshop that will show you how to make an attractive arrangement of meats, cheeses, and other foods on a board, and then host a wine and cheese party.
Make a masterpiece
If you've always wanted to tap into your artistic side but don't know where to start, a "paint and sip" class might be just what you're looking for. PaintNite.com offers in-person, virtual, and on-demand events that bring people together for an evening of creativity and connection.
"Paintnite.com events are mini escapes for the soul! They fill the artist's passion and creates a fun activity for the local communities to enjoy a night out with friends or family." – Tammy Tavarone-Bishop, Long Island, New York
Try a little this and that
Don't limit yourself to just one hobby. Experiment with a variety of activities that bring you joy and enrich your life while bringing you into contact with a social network.
"During the last year and a bit, I have taken up adult ballet and tap dancing, and have weekly French lessons. I love it! I'm finally doing something for myself again, and it feels good."– Donna W., United Kingdom