*Drum roll* Pantone has officially declared their Color of the Year for 2018 — PANTONE 18-3838, but you probably know it as Ultra Violet! Born from the mixture of calming blues and fiery reds, violet is a rare color that holds many sacred meanings. So, let's take a further look at how Ultra Violet has impacted art and society, and earned its place as Color of the Year.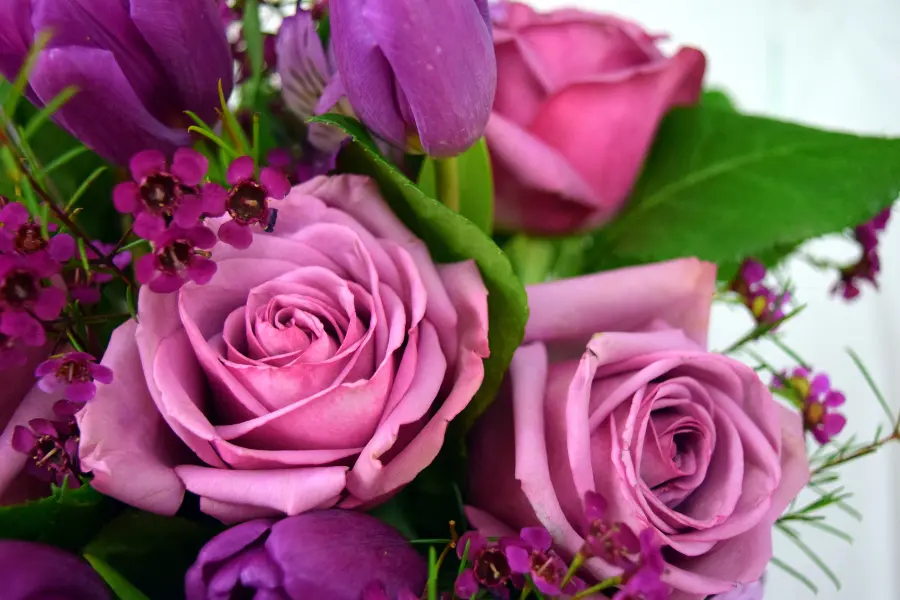 Ultra Violet — Inventiveness and Imagination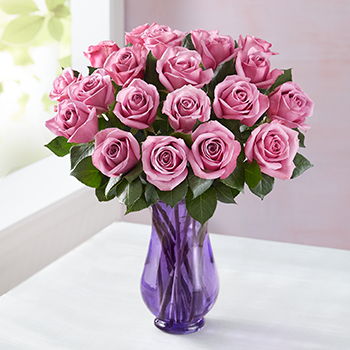 Ultra Violet has long represented nobility, power, creativity, and ambition. Leatrice Eiseman, Executive Director of the Pantone Color Institute, said it best when he said, "We are living in a time that requires inventiveness and
imagination… From exploring new technologies and the greater galaxy, to artistic expression and spiritual reflection, intuitive Ultra Violet lights the way to what is yet to come."
1800Flowers Announces 'The Purple Rose' as Flower of the Year
It's true what they say — great minds think alike! Here at 1800Flowers.com, we've also been so impressed by the strength of women in recent years, which is why we chose to make our Purple Rose Flower of the Year! Like their Pantone color counterpart, purple roses symbolize power and feelings of admiration and passion. Despite looking similar, lighter hues of purple, like lavender, hold very different meanings and are more closely related to youth, platonic love, and elegance.
Branching Out Beyond Roses
Roses aren't the only ones getting in on the purple fun. There's no shortage of ways to embrace purple in your home this season, starting with…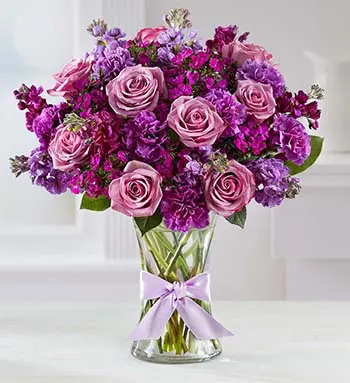 This serene bouquet combines an assortment of purple roses, carnations, baby's breath, and so much more, to create a truly relaxing atmosphere.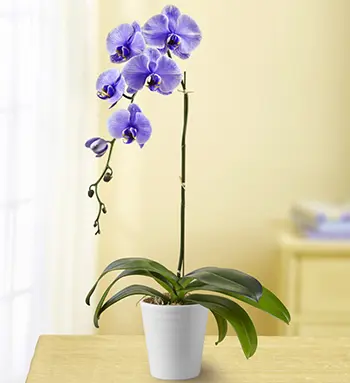 Orchids have long been a symbol of motherhood and familial love. Lavender orchids, in particular, make an exceptional gift for mothers, aunts, and sisters, as lavender defines strength and beauty.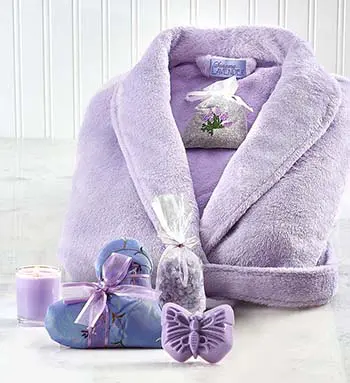 Can you think of anything more relaxing than coming home after a long day of work and slipping into your lavender bathrobe, ready to enjoy a spa-like experience right in your very bathroom? We can't!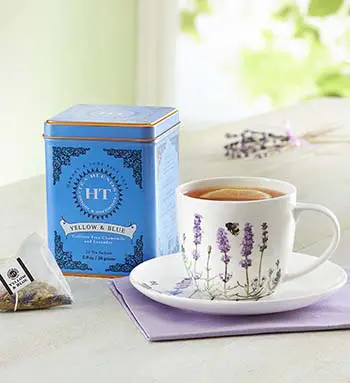 The next time you're in need of a little rest and relaxation in your life, reach for tea straight from our "Love Lavender" collection. Paired with a lavender field painted tea cup, this intoxicating mix of chamomile, lavender, and cornflower will leave you feeling refreshed and pampered.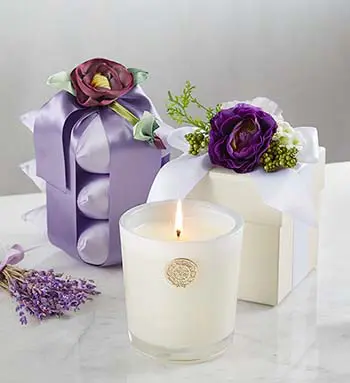 Send the scents of lavender dancing throughout your house with a little help from our LUX lavender candle. And with a set of satin patches, you can guarantee that your closets, drawers, and other small spaces will always smell springtime fresh.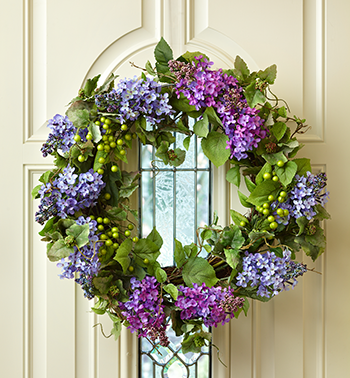 There's something about a well-placed wreath that opens up an entire entryway. Especially in the duller winter months, add a much-needed pop of color to your door with the help of a cheery wreath that's sure to brighten every guest's day.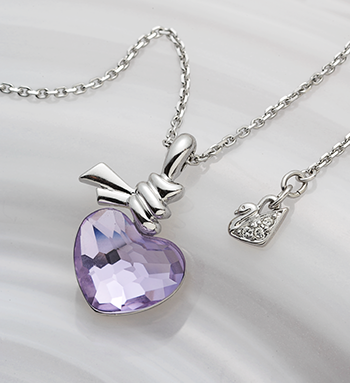 Say "I love you" without saying any words at all with our lavender heart necklace. Adorned with a flowing ribbon and decorative chain, this necklace makes a memorable surprise for any occasion.
This year's Color of the Year is a major departure from last year's color, Greenery. So what will 2019 bring? It looks like we'll just have to wait and see!