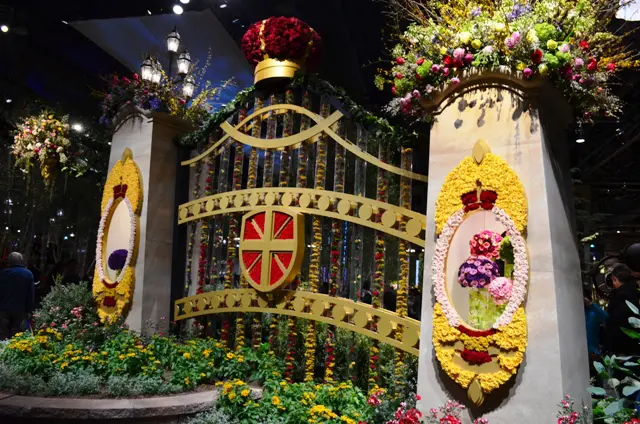 There's only one word to describe the 184th Philadelphia Flower Show: "Brilliant!" This year, the world's biggest indoor flower show tipped its hat to our favorite neighbor across the pond: Great Britain. From the royal crown jewels to the quaint country cottages, the Pennsylvania Horticultural society gives visitors a flower-studded tour through centuries of British history and culture.
And with new features like the Make & Take Room, where you can get crafty with flowers and create your own fascinator, we knew this year's show simply couldn't be missed. For those of you who couldn't make it there, don't worry. It runs through March 10 at the Pennsylvania Convention Center, so grab your mates and catch it before it's over.
Here's our behind-the-scenes look at the show's biggest displays. Get ready for the British invasion!
Big Ben and the Entrance to the Philadelphia Flower Show
The Crown Jewels
"Jack the Ripper" Flower Displays
Beautiful Landscapes and Flowers