With autumn comes cool weather, warm colors, and – surprisingly – lots of different flowers. From asters to pansies, there are plenty of easy-to-grow plants that can make a wonderful addition to your fall garden.
Here we share care tips for autumn flowers along with décor suggestions that will really make your home and garden pop this season!
B

righten up your patio

with

chrysanthemums


Replace your fading summer annuals with bright chrysanthemums, or plant them in containers for your patio or porch, or in hanging pots. Varieties include pom-poms, old-fashioned daisy-like blooms, tall-growing or mounding, and even huge spider mums. They come in an array of colors to complement your décor as well: white, yellow, orange, red, red-orange, lavender, purple, and even multicolored.
Since they're perennials, chrysanthemums should be planted in the spring or summer in cooler regions so that they have time to develop their shallow root systems. They are often sold in garden centers as short-season annuals for fall planting. In warmer regions, many varieties of mums can be planted in either the spring or fall and grown as perennials. When temperatures drop, a layer of mulch around the plants helps them to winter over.
Chrysanthemums require full sun for five to six hours per day and fertile, well-draining soil. Space the garden-planted mums 2 ½ to 3 feet apart to give them air circulation, and water them well, allowing them to dry between watering to give the soil a chance to drain. They don't like wet feet and will develop root rot if kept in water. Be sure the containers and hanging pots have drainage holes to keep the plants healthy.
Attract butterflies to your garden with asters
The star-shaped asters sold in garden centers are bright purple, pink, or blue with yellow centers and rows of delicate, narrow petals. They are great in containers or in your garden, and are irresistible to bees and butterflies.
Asters are perennial flowers that can be planted in the fall in both cool and warm regions. Some varieties are mounding, and others grow 3 to 4 feet tall and may require staking to keep them upright. Plant them in containers or in a sunny spot in your garden — one with at least five to six hours of full sun per day, since they tend to get leggy in part shade. They thrive in well-draining, fertile soil, spaced 2 ½ to 3 feet apart for enough air circulation. Asters are susceptible to powdery mildew, so water the soil underneath them, being careful not to soak the leaves or flowers.
Add a splash of color to hanging pots with pansies


Pansies, the autumn flowers with cheerful little faces, are cool-weather plants that are among the first sold in the spring and fall. They come in white, yellow, peach, blue, dark red, and bicolor. Pansies are easy to grow and add a splash of color to containers, hanging pots, and your garden as edging or bedding plants. They are perfect for beginning gardeners.
Pansies are perennials that are often grown as annuals. They are best planted in the early spring and fall in cool regions, and as late fall and winter plants in warm regions. They like full sun but need to be protected with part shade in warm regions.
Pansies thrive in fertile, well-draining soil that is rich in organic matter. They need to be watered consistently and deadheaded to keep them blooming. To grow them as perennials, add a layer of mulch that will shelter their roots in the cold weather and help them winter over.
Bring imagination to your backyard with celosias

Celosia flowers have been said to look like something out of a Dr. Seuss book! Wool flower, cockscomb, dragon's breath, and wheat celosia are some of the fanciful names for different species of these flowers, each of which has a unique form. They add brilliant spots of red, orange, yellow, pink, or purple to your late summer and fall garden, and their striking shapes make them excellent accent plants for your flower beds or containers.
In warm climates, they are tender perennials but are usually sold as annuals everywhere. Celosias love full sun and need at least six hours per day. They are finicky about water and prefer slightly moist but never wet soil. Root rot can be a problem, so be sure to lighten the soil with plenty of organic matter to keep it well drained.
---

---
Decorate for the season indoors with crotons

Crotons, or garden crotons, are shrubs grown for their interesting foliage splashed with multicolored red, green, and yellow.
These plants are perennial in very warm climates but can be grown successfully in the fall outdoors in temperate climates while the weather is still warm, usually in containers.
The perfect situation for crotons is a warm and humid environment with bright, indirect light, such as on a porch or in the dappled shade. They are great houseplants and can be brought in when temperatures outside fall below 50 degrees. If you have enough indoor light, the kitchen or bathroom might be the best spot for your plant. Use a well-draining potting mix and water regularly to keep the soil moist but not wet. Leaf drop on these plants comes from too cool temperatures, drafts, and low humidity, so keep it warm and mist regularly.
A word of caution: All parts of croton plants are poisonous if ingested and irritating if the sap gets on skin. Keep your plant away from children and pets to be on the safe side.
Maintain a staple bloom with marigolds


These bright, layered blooms add a delightful pop of fall to any garden, with varying hues of yellow, orange, red, and maroon. Marigolds are a signature autumn flower for their sunny appearance as well as their mild maintenance needs. They will thrive in well-drained soil and stay lively into frosty conditions. These annual blooms should be planted in the spring as the frost clears. Marigolds are a sturdy selection for the fall months and won't drain your energy in the garden.
Keep in sunny with black-eyed Susans


As summer transitions into fall, the temperatures drop and the sun sets earlier in the day. While fall is known for its darker colors, you can still sustain a bright glow with the rich yellow petals of the black-eyed Susan. These annual and perennial blooms are reminiscent of a sunflower but are actually a part of the aster family. The sunflower-daisy hybrid begins to bloom in June and continues to attract bees and butterflies through October. The black-eyed Susan is one of the most common wildflowers in North America, as it can tolerate a variety of soil conditions.
Don't forget about hydrangeas in the cooler months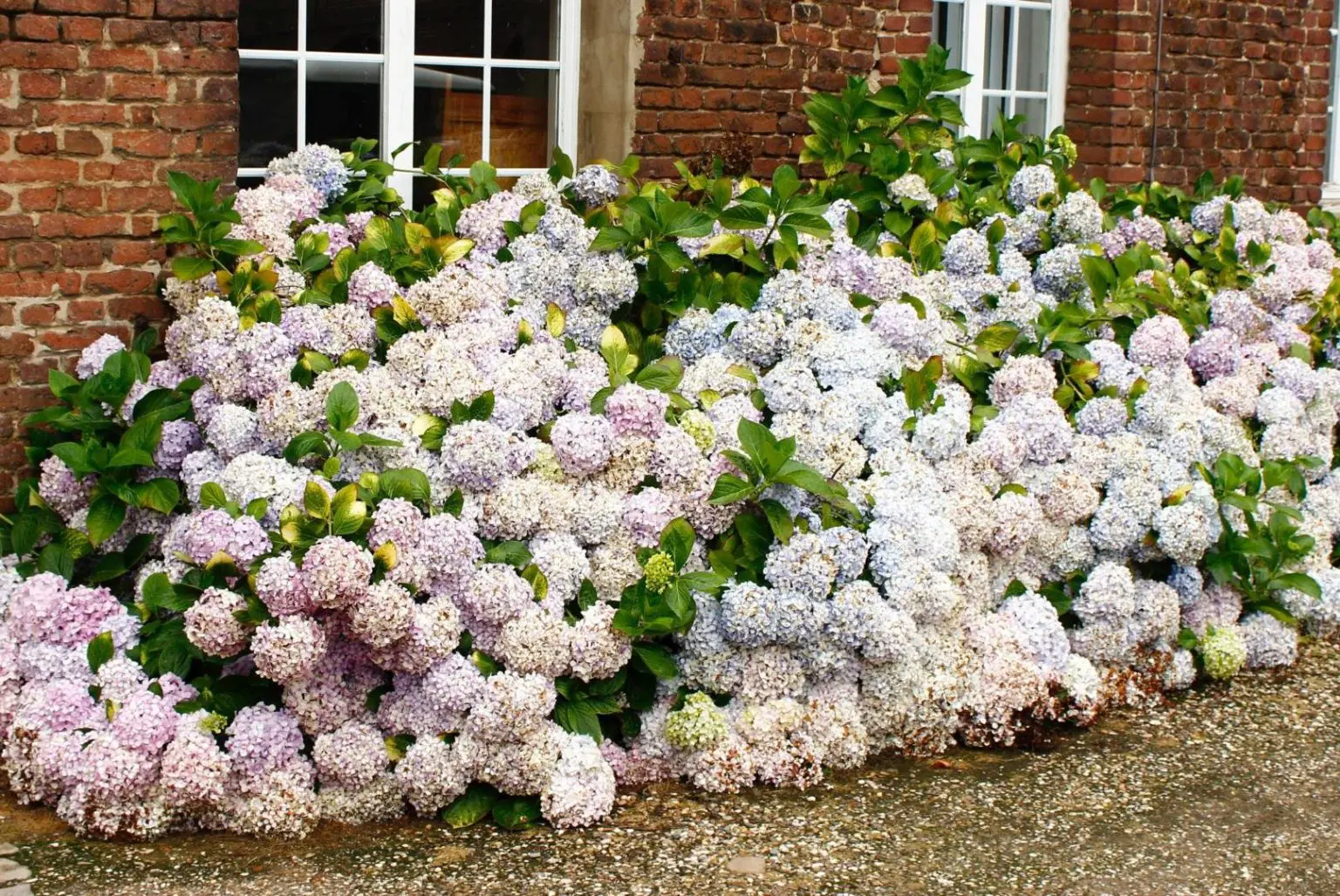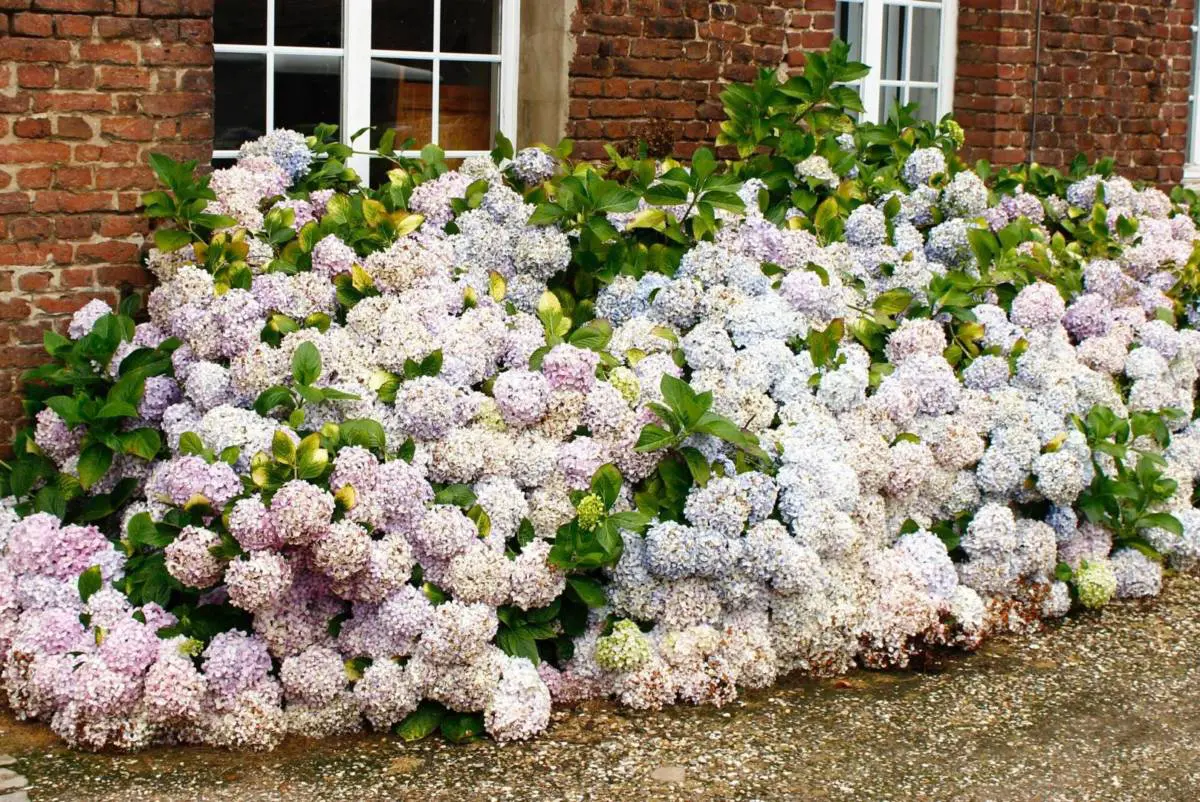 Hydrangeas thrive in the spring, summer, and fall months. This flower has many varieties that bloom at different times and in different conditions. Keep a look out for the macrophylla variety, whose larger leaves and cone-shaped flowers differentiate it from other types. This beautiful pink-and-blue bloom will contribute to the fall foliage for which the season is so well known. The color of the flower depends on the acidity of the soil in which it's grown. To tinker with the color, add sulfur or aluminum sulfate to promote a blue bloom or dolomitic lime for pink.