From winning gift ideas to card message suggestions, "Birthdays Reimagined" provides tips to help you make your loved one's birthday wishes come true. In this article, learn how to keep your surprise party planning a secret as well as some celebration ideas to help you throw an unforgettable birthday bash.
"Surprise!"
The very word gets us excited and conjures up memories of the times we've been caught off guard by fun. The element of the unexpected raises the level of anticipation when planning a surprise birthday party — and keeping a covert mission from the guest of honor is entertaining for everyone who is involved behind the scenes. A surprise party means being both stealthy and creative.

Here, we help you navigate the process, from guests to food to gifts and more.
Step 1: Book the guest of honor and set the date
To keep your friend or family member from discovering your plans, get a firm commitment from him or her to celebrate their special day with you. Make a decoy plan, such as a family birthday dinner or drinks with friends.
Making a date on the honoree's birthday guarantees they will attend their own party. It also keeps them from wondering why no one is planning something for their special day. Another option is to schedule the celebration for a more convenient time rather than their actual birthdate, such as the weekend before.
Step 2: Pick a venue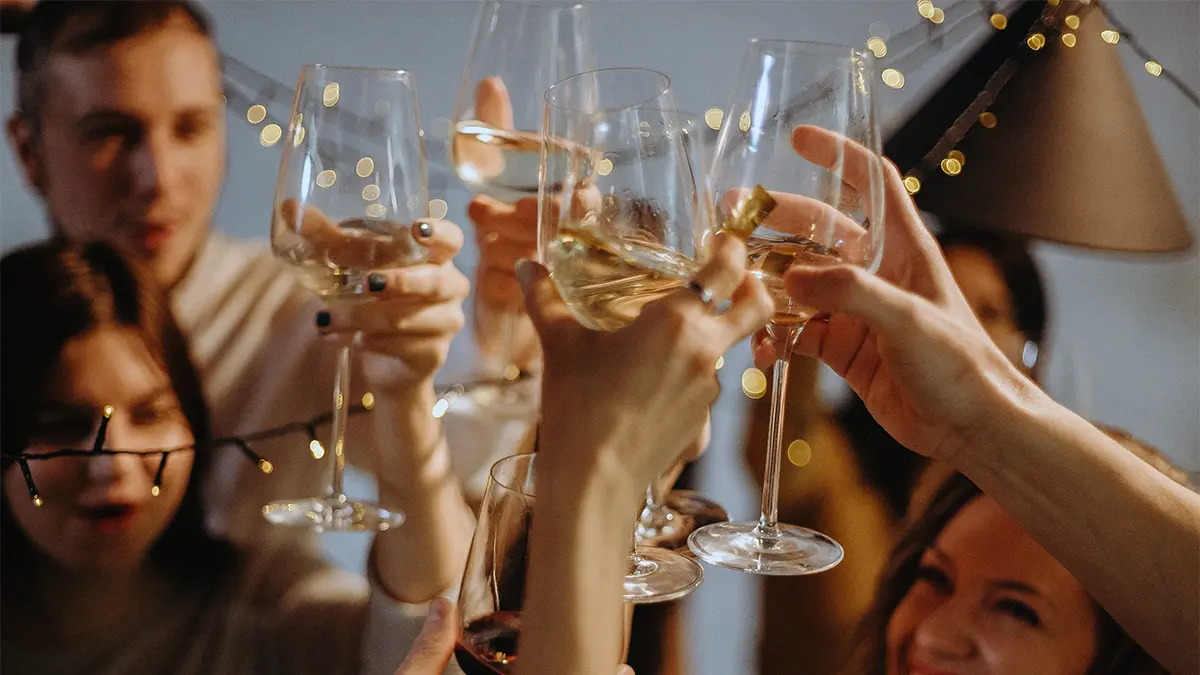 When choosing the location, consider activities the guest of honor enjoys, advises Sue Moretti Bodson, founder and president of Emboss, an events and communications company in Greenwich, Connecticut. Will she like a party at a brewery with hay bales and a live local band, or is she more of a classic dinner party lover? Does he love good food or would he rather get everyone on the rock climbing wall?
"Bear in mind who you are surprising and what their likes and interests are," Bodson says. "Asking someone to meet you at a fancy restaurant who is a more lowkey person isn't going to fly."
Step 3: Organize the guest list
Once you secure the location, you'll have an idea of how many guests the space holds. Jot down a list of possible attendees.
Ensure you're on the guests' calendars six to eight weeks out and be very clear it's a surprise so no one spoils the surprise. And don't tell more folks than you have to. "Keep the circle very tight," Bodson recommends.
Step 4: Directing the guests
Start a group text or Facebook chat to review the details of the big day. These should include what time guests should arrive, the guest of honor's arrival time, where to park cars (so they are not visible to the guest of honor), and the venue address.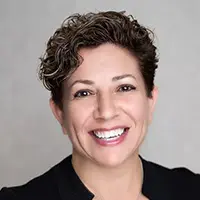 Bear in mind who you are surprising and what their likes and interests are. Asking someone to meet you at a fancy restaurant who is a more lowkey person isn't going to fly.
Sue Moretti Bodson
Founder and president, Emboss
Step 5: Stun the honoree with surprise guests
One way to really make the birthday girl swoon is to invite favorite family members from faraway locations or important people (a mentor, best friend) from her past whom she rarely gets to see.
Work with the special guests to find a local place to stay and make sure you set up a time for them to spend the day after the surprise party. The excitement of connecting the birthday girl with out-of-town relations will guarantee a lasting memory.
Bodson planned a dinner for her father in New York City. "My sister, who lives in North Carolina, met us as a surprise, which he loved," she says. Bodson then continued the surprise by giving her dad tickets to see Rocky on Broadway, since he is a boxing fan.
Step 6: Choose the music
Follow the classic ideas to throwing a good party and firm up the music selection. If you're hiring musicians, start looking for them immediately. Live music requires a longer lead time. GigSalad is a useful site to help find local musicians and other entertainment. Ask friends, local musicians, or even your child's music instructor for suggestions.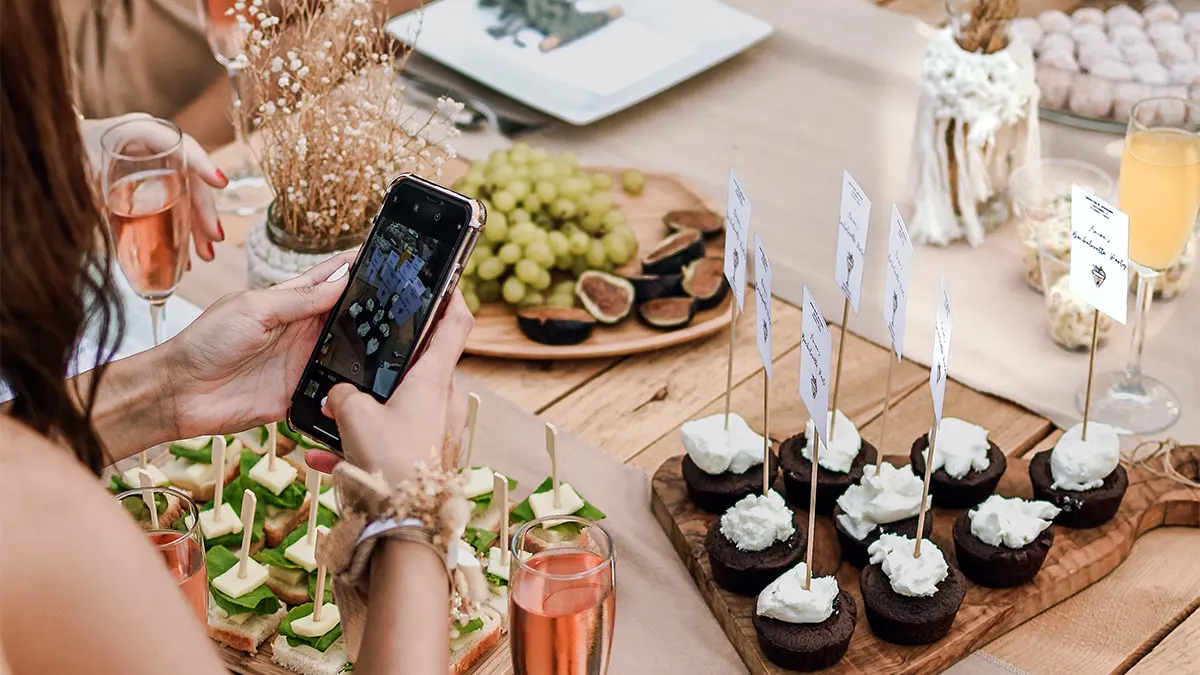 If you'll be DJing, start working on a playlist two weeks out. Be creative and design a music list based on the birthday girl's favorite songs. Another option is to create a greatest hits song list from the year they were born.
Step 7: Create the menu
What you serve will set the tone of the gathering. You can be simple, with beer and pretzels or margaritas and guacamole. If your party girl has swankier preferences, serve champagne and macarons. And don't forget the birthday cake.
Step 8: Order decorations
Decorations, such as banners, balloons, and flowers, will set the party's style. Connect the color scheme of your decorating items and you can have a festive look with just a few clicks of the mouse. Be sure to order gifts or party favors early. Last-minute arrivals can be overwhelming, with you having so many duties to attend to.
Step 9: Offer gift ideas to guests
Include any gift requirements in your group chat. Share details, such as if there will be a gift table at the venue, or give helpful links that reflect the birthday girl's favorite goodies. Deliveries like flowers and gift baskets sent directly to the guest of honor's residence after the party are an easier way to gift. They also don't impose on the venue and eliminate the trouble of having to transport the presents home after the celebration.
One idea is to create a personalized photo album. This keepsake will entertain guests while they wait for the party to begin and is a thoughtful gift. Be sure to take pictures at the party and have them printed after so they can be added to the album.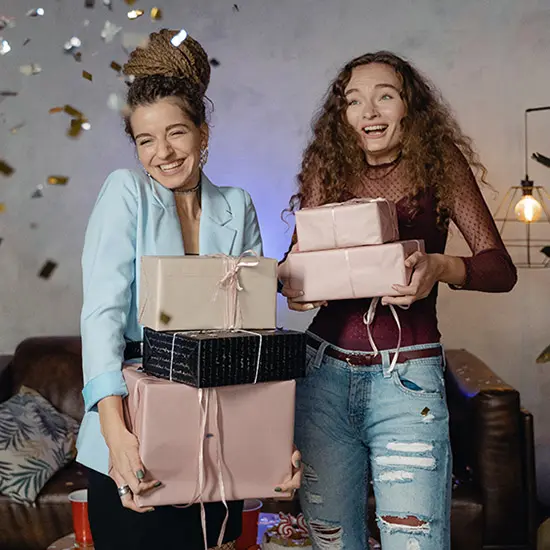 Step 10: Time it right
Timing is everything with a surprise party. Guests should arrive 30 minutes before the birthday girl or boy arrives. Emphasize the importance of promptness, since latecomers could arrive at the same time as the guest of honor, which will spoil all the fun.
While people are waiting for the birthday party to begin, have guests fill out "would you rather" cards you've printed beforehand. Serve light food and non-alcoholic drinks — just not anything too celebratory, as you don't want the guest of honor to feel like they've missed any of the fun at their own party.
Don't worry if the plans don't go as expected. Some attendees may cancel. The balloons may have escaped when you opened the car door. In the end, it's about celebrating a birthday in the most surprising way. And how fun is that?