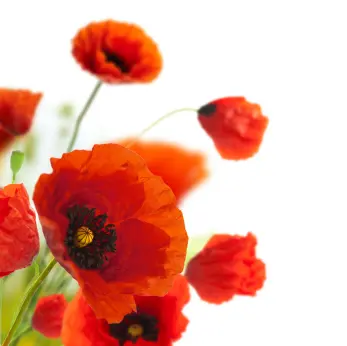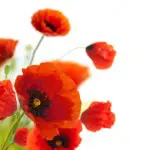 Every year on November 11th, Canadians celebrate Remembrance Day, also known as Armistice Day and Poppy Day. It is a National holiday in Canada that marks the anniversary of the official end of World War I. It is a day of remembrance and appreciation for the men and women who have served. In the 11th month, on the 11th day, at the 11th hour, Canadians have a moment of silence to remember the brave men and women who sacrificed their lives for their country.
The Symbolism of the Red Poppy
Since November 1921, the beautiful red poppy flower has been a symbol of Remembrance Day. The Poppy symbolizes the memory of those who have died during armed conflicts, including World Wars I and II. The flower continues to grow on the former battlefields of Belgium and France today, where many Canadians once lost their life defending their country.
Canadians wear the red poppy on their clothing starting on the last Friday of October, up until the 11th of November. The poppies are typically worn on the collar of a shirt, on a hat, or directly over the heart. All these years later, Canadians continue to have a strong connection to the poppy, as a symbol of appreciation, honor and remembrance.
Remembrance Day Around the World
Remembrance Day is also observed in several other countries, predominantly in members of the Commonwealth including Australia and New Zealand. In the United Kingdom, Remembrance Sunday falls on the Sunday closest to November 11th. In the United States, Veterans Day is similar, which falls on the same date as Remembrance Day in Canada on the 11th of November.