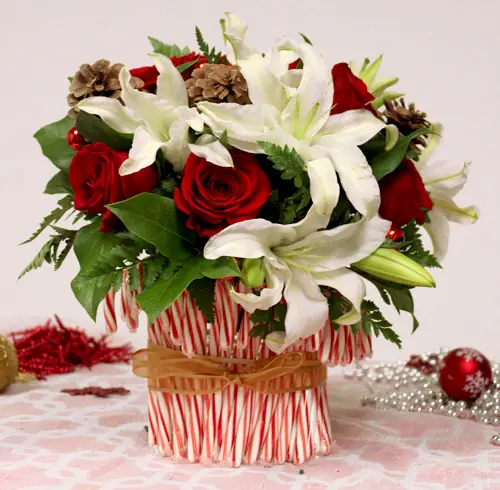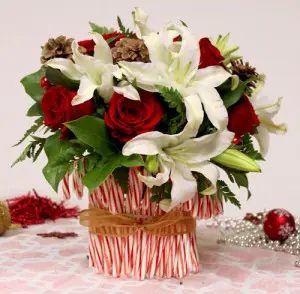 Use the quintessential holiday sweet – candy canes – to turn an ordinary vase into a festive statement piece with a few simple steps!
Choose a vase or container close in height to the candy canes. When choosing the appropriate vase also keep in mind the width; our vase was extra wide, calling for 48 candy canes to cover the entire vessel. It is also important to choose a rubber band that fits securely over the diameter of the vase.
To fill the vase, we chose a beautiful Christmas flower arrangement filled with white lilies, red roses, and pine cones, but this DIY candy cane vase would look stunning filled with traditional poinsettias as well.
By keeping the candy canes wrapped and securing them with a rubber band instead of glue, we created a vase that's not only festive but can be quickly taken apart after use. That way, you can reuse the vase in the future AND still have (wrapped) candy canes for decorating, using in recipes, or simply snacking on!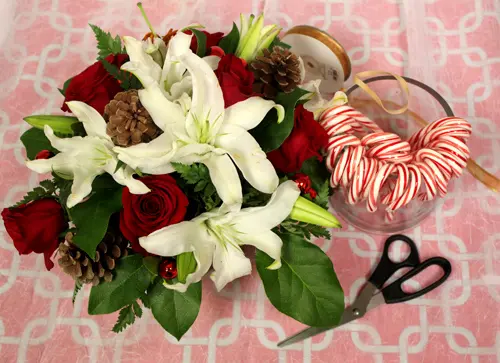 Supplies for DIY Candy Cane Vase
Vase
Large rubber band
Candy canes
Scissors
Ribbon
Directions for DIY Candy Cane Vase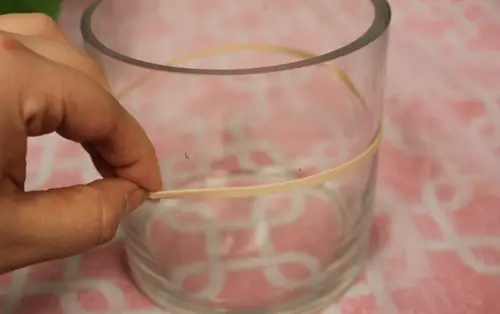 First, slide your rubber band around the vase, about halfway down from the top.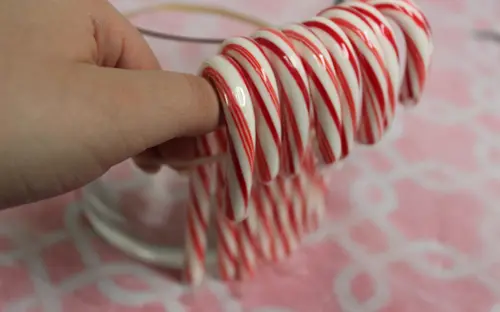 Then, begin carefully slipping your canes underneath the rubber band.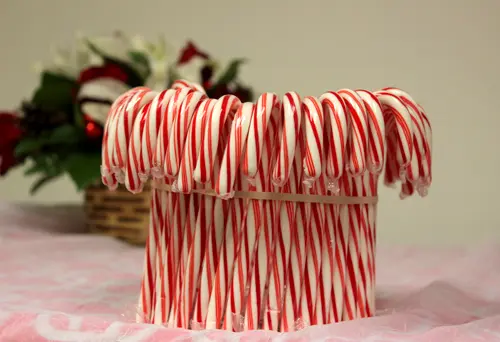 Continue this process until the entire vase is surrounded by candy canes.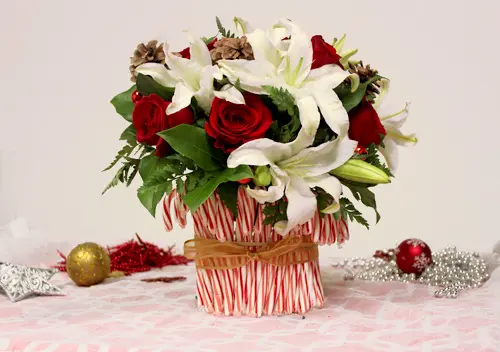 Tie a ribbon around the vase overlapping the rubber band, add your Christmas flowers and voila! You now have a beautiful holiday decoration or accent piece that you made in under ten minutes.