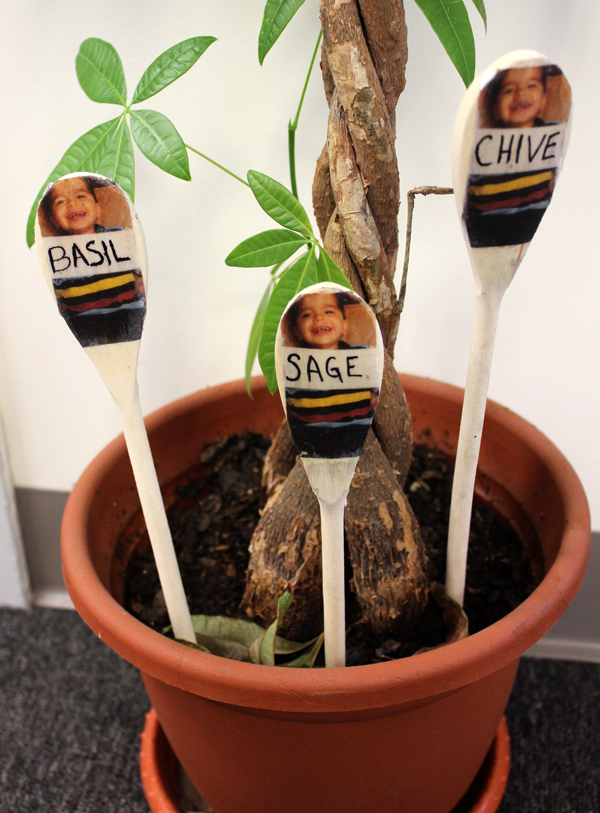 Looking for a creative gift for Dad that he will love showing off? Add some photo flair to his garden with your own DIY garden markers!
The hardest part of this craft will be asking the kids to pose for the photo; make sure they are holding a white piece of paper (cut or folded in half horizontally) to leave space to write the name of the herb.
This photo to wood transfer process is so easy and can be used for any wooden surface like these DIY wood coasters! Keep in mind you must leave the photo for a minumum of six hours to dry, so it is best to do this at least the day before. The actual rub process takes only about five minutes.
Supplies DIY Garden Markers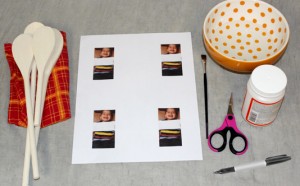 Access to a computer and laser or inkjet printer (we used inkjet, but laser is recommended)
Photo of child holding a white paper
Wooden spoons
Liquid adhesive
Paint brush
Bowl of water
Small towel
Marker
Directions for DIY Garden Markers
To prepare the photos, first measure the round part of your wooden spoon, using the widest part as the measurement for the width (mine were about 3" X 1.5"). Open the photo you will be using in a photo editing program and crop to fit. This project can be done in black and white or color. Print using a laser or inkjet printer on normal computer paper.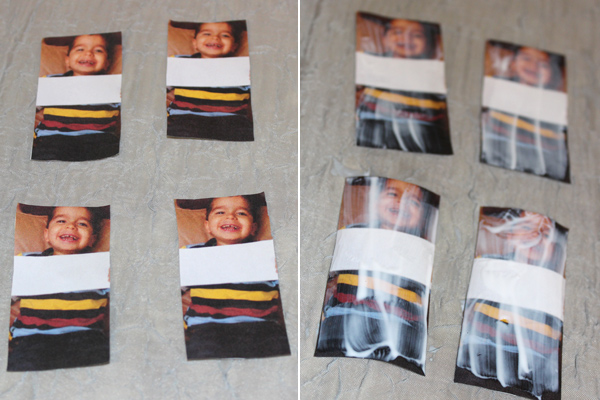 Cut the photos out, and apply a generous amount of liquid adhesive to the front of the photo, then place the photo upside down onto the flat side of the wooden spoon.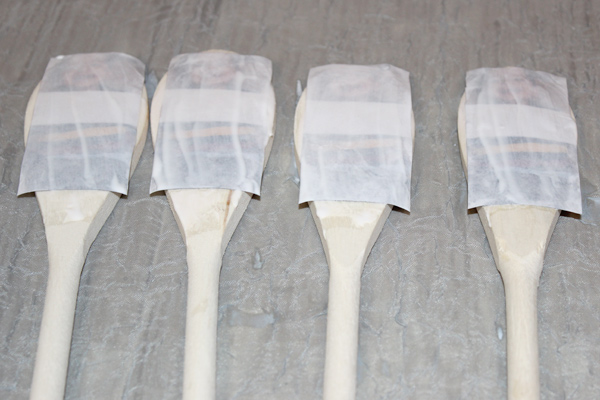 Then, apply a thin layer of liquid adhesive to the top. Do this for all of your photos and spoons. Let dry for 6 hours – overnight.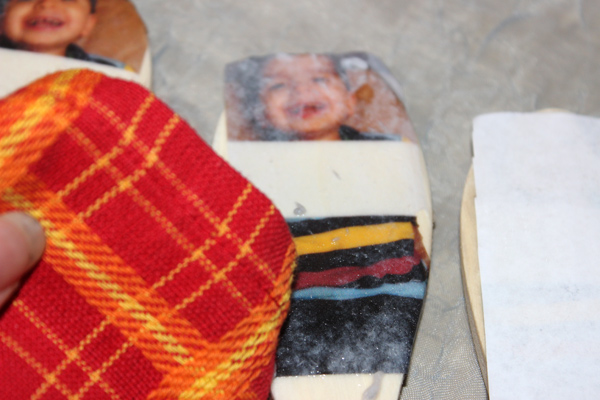 After you've given the spoons enough time to transfer, take a washcloth, and dip it in water. Begin carefully rubbing the paper with the wet cloth until the paper starts to rub off.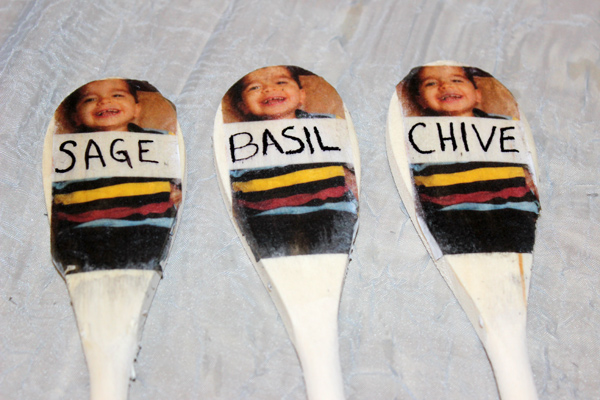 Continue this process until you've rubbed off all of the paper. Let dry for 5-10 minutes and use a marker to write the names of the herbs on the "paper" in the photo. Top with a light layer of liquid adhesive to secure. Once dry, your DIY garden markers are ready for gifting!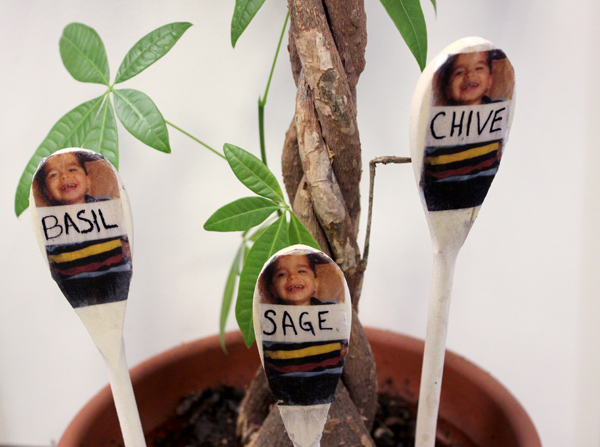 Present them to Dad in a bundle or surprise him by sticking them into his garden for him!