Looking for a creative Parents' Day gift Mom and Dad will love? Take inspiration from your famous macaroni frames and create a one-of-a-kind handmade gift with a grown-up twist!
Here are some of our favorite DIY gifts for Mom and Dad that they'll love showing off! Pair these gifts with a home-cooked meal and a wow-worthy bouquet of Parents' Day Flowers to make you their favorite.
DIY Gifts for Mom and Dad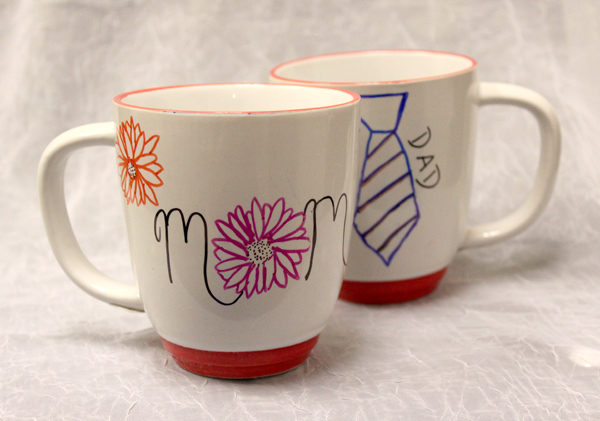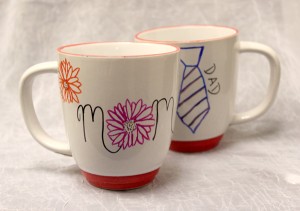 Make it Cozy with Permanent Marker Mugs
Using cheap mugs and permanent markers, create one-of-a-kind mugs for Mom and Dad to use at home or take to work! Decorate your mug according to Mom and Dad's personalities; they'll treasure this unique gift for years to com.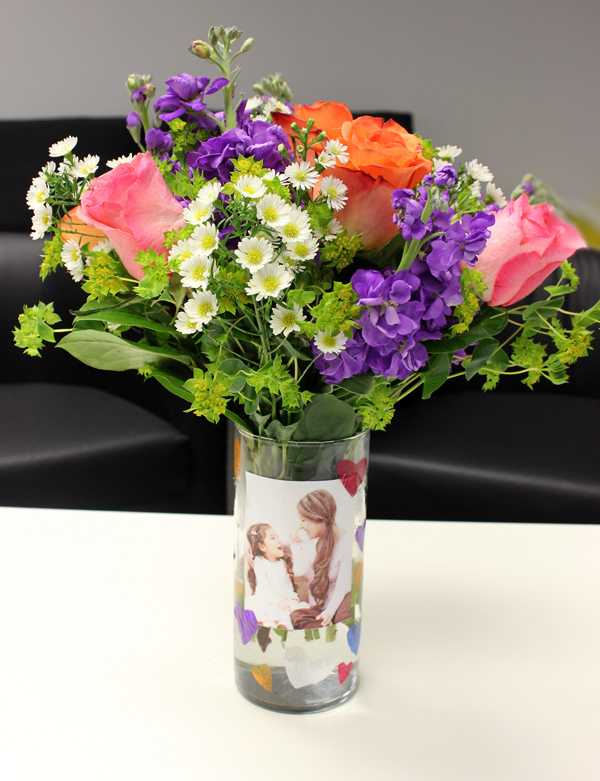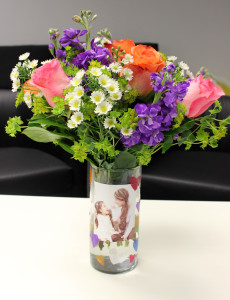 Celebrate Memories with a Photo Vase
That stunning flower arrangement you picked out is going to need a vase to match, so grab Mom and Dad's favorite photo of the them or of the whole family and create your own DIY Photo Vase with our easy how-to!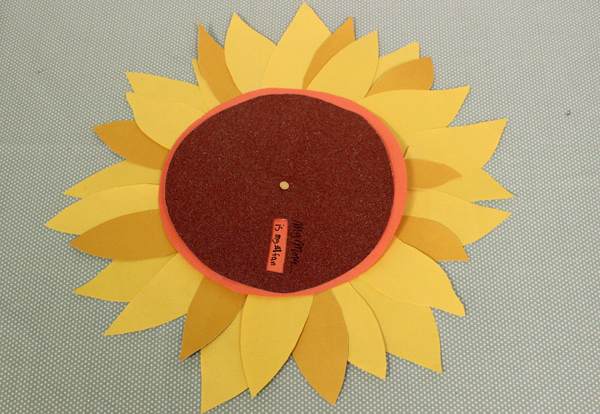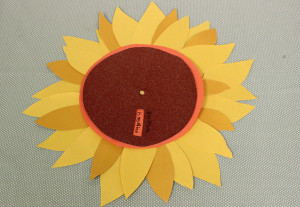 Surprise Mom and Dad with gift that sings their praises with this unique DIY Sunflower Wheel of Appreciation craft idea! Start you wheel off with phrases such as "Mom and Dad are…" or "My favorite memory of Mom and Dad is..", and complete with appropriate responses to warm their hearts.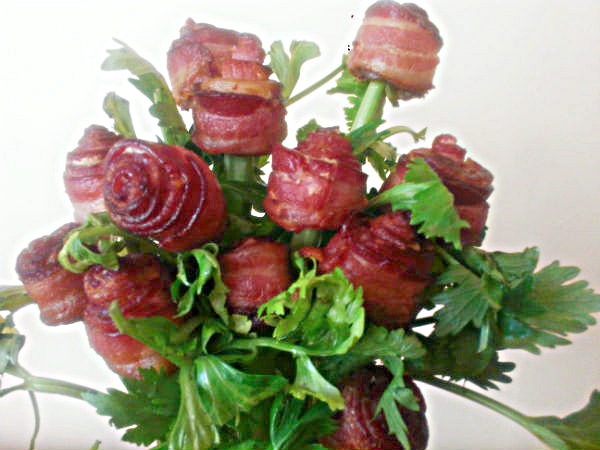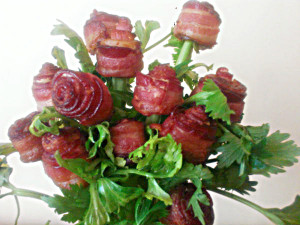 Who doesn't love bacon? Put a floral twist on their favorite breakfast and snack food with a savory bouquet of bacon roses! Set up as a centerpiece for your home-cooked meal or wrap in decorative paper like a real bouquet; just make sure you make enough roses for Mom and Dad to share!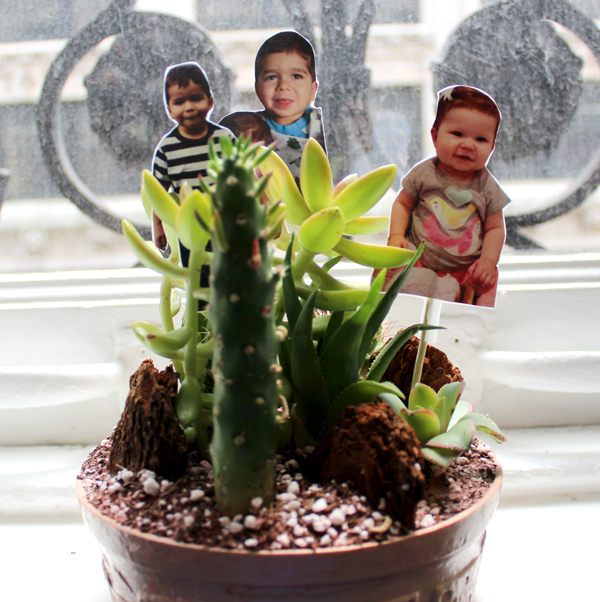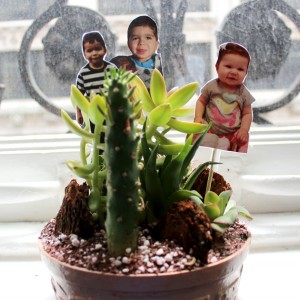 Give their Home Office a Makeover with a Photo Plant
Using a dish garden or terrarium, create a creative photo plant with pictures of the whole family! Make just one for the home office, or make one each for Mom and Dad to decorate their work desks.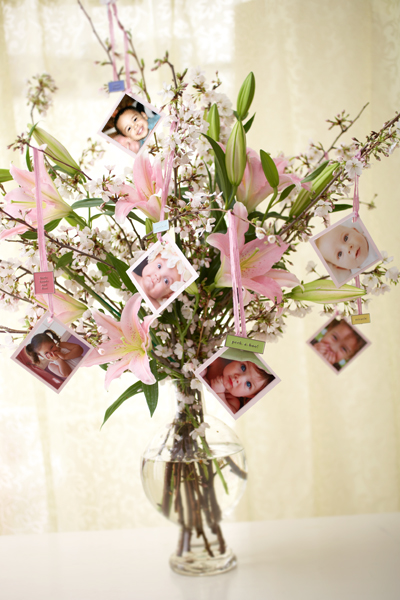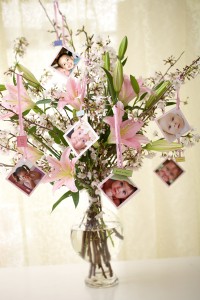 Celebrate the Growing Family with a Photo Tree
Give Mom and Dad the most precious gift of all – their family! This DIY photo tree is so simple to make and will turn any bouquet of flowers into a creative, one-of-a-kind decoration they'll love showing off.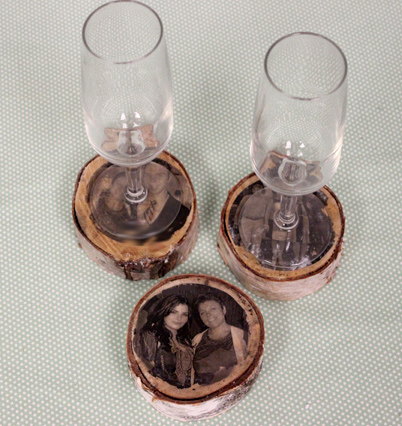 Add Some Flair to their Bar Gear with Photo Coasters
Using a simple ink to wood transfer method, you can create your one unique coasters with photos of Mom and Dad, the family, or just you and the 'rents! Create enough photo coasters for each member of the family. This gift is sure to be a conversation starter at their next gathering!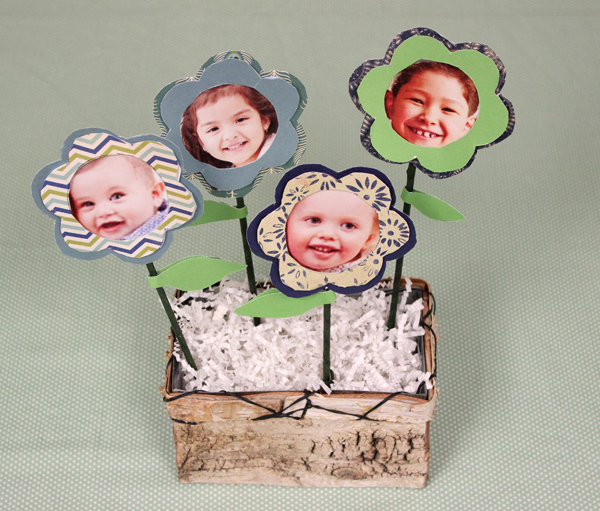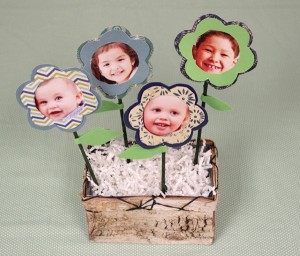 Turn Photos into Unique Flowers
Use photos of each of the members of the family to create your own bouquet of DIY paper photo flowers! This fun and easy craft is child-friendly, making it a perfect hands-on activity for all of the siblings to do together.