Although you probably use Mother's Day to pour your heart out to mom and let her know just how much she means to you, there's another opportunity to do so – her birthday! As mom gets ready to celebrate another year of life, we want to help you put together the best birthday present possible, starting with her card. Aside from wishing her another year of love, health and happiness, here are a few of our favorite mom quotes that you can include in your mom's birthday card: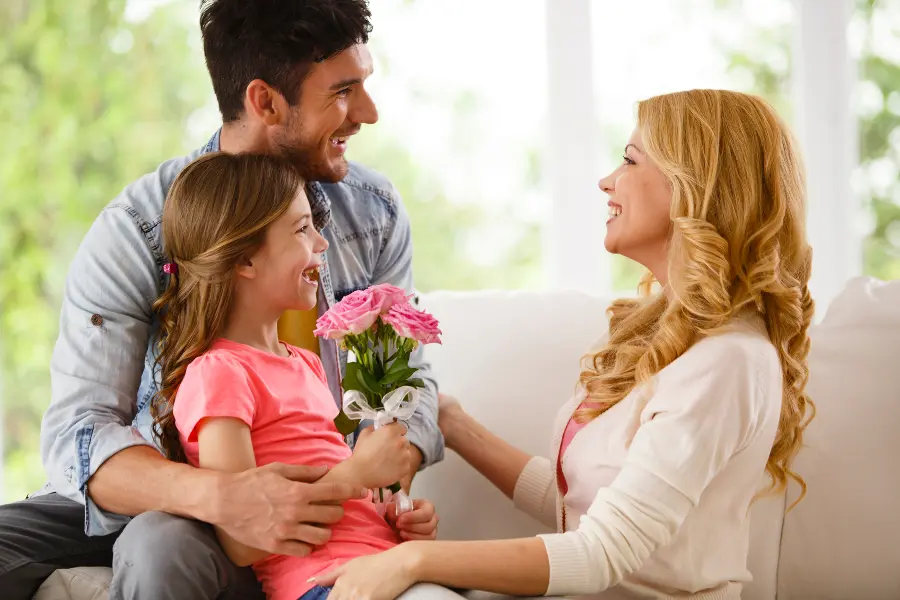 "Happy Birthday Mom" Quotes
"Mama was my greatest teacher, a teacher of compassion, love and fearlessness. If love is sweet as a flower, then my mother is that sweet flower of love." – Stevie Wonder
"If I had a flower for every time I thought of you, I could walk through my garden forever." – Alfred Tennyson, Victorian Poet
"My mother is my root, my foundation. She planted the seed that I base my life on, and that is the belief that the ability to achieve starts in your mind." – Michael Jordan
"Mother love is the fuel that enables a normal human being to do the impossible." – Marion C. Garretty, Author, Quoted in A Little Spoonful of Chicken Soup for the Mother's Soul
"No influence is so powerful as that of the mother." – Sarah Josepha Hale, American Writer and Editor
"All that I am or ever hope to be, I owe to my angel mother." – Abraham Lincoln
"A mother is she who can take the place of all others but whose place no one else can take." – Cardinal Mermillod, Swiss Cardinal of the Roman Catholic Church
"God could not be everywhere, so he created mothers." – Jewish Proverb
Once you've decided which special quote you'll include in your card, it's time to move on to the bulk of your message! Below, we share some message ideas for you to consider as you get started.
From Children to Mom
Dear Mom, Many will say that daughters and sons grow up to be your best friend, and we couldn't be more grateful that we have YOU as ours. Hope you have the best birthday and thank you for all that you do!
Dear Mom, Today is all about you, so sit back, relax, and let us take the care of the rest! Happy birthday!
From Daughter to Mom
Dear Mom, You may have been my mother first, but you will be my friend forever. Wishing you the best birthday and a wonderful year to come!
Dear Mom, Although I may have outgrown your lap, I will never outgrow your heart. I am so happy to be celebrating another year with you and hope that you have an amazing birthday!
From Son to Mom
Dear Mom, You never fail to give me the best birthdays, so today I want to do the same for you! Hope you have a great day and an even more wonderful year!
Dear Mom, You will always be one of the most important women in my life! Thank you for all that you've done for me, I hope this is your best birthday yet!
From Both of Us to Mom
Dear Mom, Happy birthday! We will both be thinking of you today (as we do every day) and hope that your birthday is filled with lots of love and happiness. Wishing you all the best!
Dear Mom, Happy birthday! Thank you for all that you have done for us and our family, we couldn't be more grateful for all of your love and support! We hope you have a great day and a great year ahead!
Tips for Writing Mom's Birthday Card
Last but not least, we wanted to leave you with a few tips to remember before you start writing anything down:
Always write from the heart. Don't just write to write – write because you mean it. If you aren't sure what to say at first, grab some scrap paper and a pen and start jotting down ideas – you'll be able to tell right away which of your thoughts are the most sincere!
Make it personal. There are a ton of quotes and sayings out there that could apply to any birthday card, so make sure you're choosing those that make the most sense for your mom – here, think about your relationship and look for sayings that define it!
Have fun. Birthdays are meant to be a celebration, so although you want to be serious in what you write, don't forget to put a little spunk and excitement into your thoughts too – we bet mom will love a little humor!