Mother's Day is celebrated far and wide to honor moms, motherhood and a mother's influence on us and society. History explains that it became an official holiday in the United States back in 1914, but moms in this part of the world aren't the only ones who deserve some recognition. Below, learn how Mother's Day is celebrated all over the world.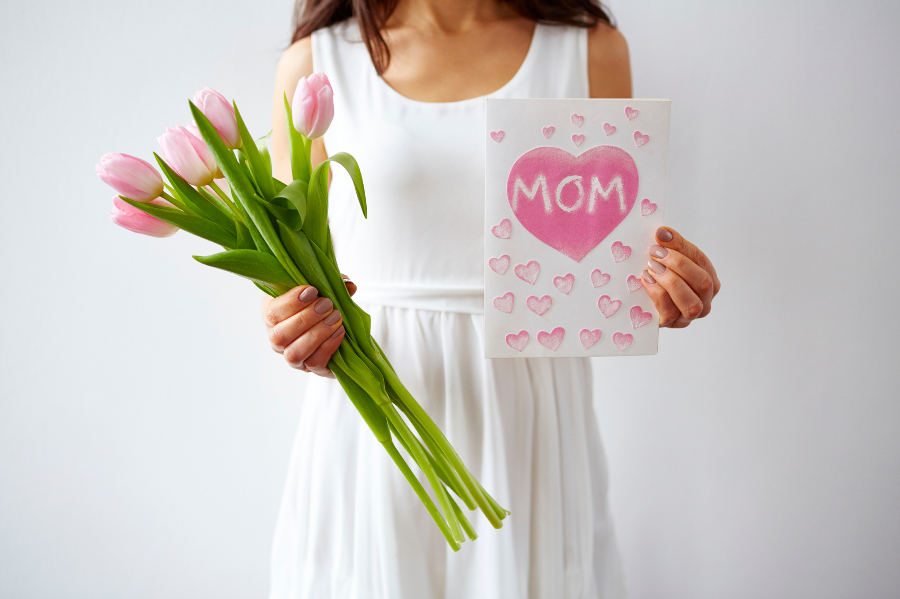 The United States
As many of you may already know, Mother's Day is celebrated on the second Sunday in May in the United States – this year, that means it falls on May 8th. Typical Mother's Day traditions include giving mom the day off, treating her to breakfast in bed, and presenting her (as well as aunts, grandmothers and other motherly figures) with flowers and/or other gifts to show appreciation for all that she does.
The United Kingdom
In the United Kingdom, Mother's Day (or Mothering Sunday, as they like to call it), is celebrated on the fourth Sunday of Lent. Unlike the U.S, this holiday doesn't always necessarily fall in the same month each year, as it is all dependent on the Christian calendar. The history of Mothering Sunday dates back to medieval times, where children who were sent off to work were given a day off to worship the Virgin Mary during the Lenten season. Additionally, they would also return to their homes and their families. Popular traditions of the U.K's Mothering Sunday include picking flowers for mom and baking cakes known as Mothering Cakes of Simnel Cakes, and today, many traditions resemble those of the U.S.
France
France's Mother's Day typically takes place on the fourth Sunday in May, unless the fourth Sunday of May overlaps with Pentecost; when this happens, Mother's Day celebrations are delayed by one week. It wasn't until 1950 that Mother's Day was officially declared a holiday by Napoleon, but since its inception, traditions have also very much mimicked the United States. For example, children tend to volunteer to complete certain chores for mom, and gifts such as flowers and chocolates are usually given.
Japan
The Japanese version of Mother's Day is almost an exact replica of the United States – it is celebrated on the second Sunday in May, and moms are usually given gifts such as flowers (often red carnations or roses) and home-cooked meals. Additionally, some children will draw pictures of their moms during a classroom activity which they then enter into an art contest; this is reflective of a tradition that started back in the 1950s, where children would enter pictures of their mothers into an art contest every four years for a chance to have their work showcased across the world.
Australia
Mother's Day in Australia is also very similar to the United States, just like Japan. In this country, moms are honored on the second Sunday of May, and flowers are usually a person's gift of choice. Here, carnations and chrysanthemums are the most popular – chrysanthemums because mom is called "mum."
Mexico
Every year, Mother's Day is celebrated on May 10th in Mexico – it's one of their biggest (and busiest) holidays regardless of the day of the week that it falls on! Like the United States, flowers are a big part of Mother's Day in Mexico, but something unique to their traditions is that children usually make it a priority to be in the home on Mother's Day Eve. Another unique tradition is that on the morning of May 10th, mothers are often serenaded by a mariachi band with the song "Las Mananitas."
Germany
In Germany, "muttertag" also falls on the second Sunday in May, unless Pentecost falls on the same day; in this case, Mother's Day is celebrated on the first Sunday in May. A popular German tradition today is to hand out Mother's Day cards, flowers and other gifts, but back during World War ll, traditions had more of a political significance as they focused on recognizing women for producing children for the Fatherland. In fact, women were even awarded medals based on how many children they had in their home.
Although each country has its own traditions and specific day or time frame when Mother's Day is to be celebrated, one thing we all have in common no matter where we live is that we find it important to honor mom for everything she does for us. What plans do you have to show mom that you appreciate her this year?