When most people think about Mother's Day, we have a pretty good feeling that their first thought solely revolves around their own mom. And while yes, Mother's Day is designed for us to show our moms just how much we love and care for them, let's not forget about those other motherly figures such as our grandmothers – they certainly deserve some attention too!
Once you're done figuring out how you'll recognize mom this year, it's time to move onto grandma, and today, we've outlined a few gifts for you to help make your holiday planning a bit easier:
A Collage
Grandchildren are some of the most important people in the eyes of a grandparent, so why not make a collage filled with pictures of grandma's granddaughters and grandsons? All you need to do is ask everyone in the family to send you some of their best photos, then you can be as creative as you'd like to put all of them together!
A Photo Calendar
We don't know about you, but we know tons of grandmas who love to keep a calendar handy, and what better calendar to have than one filled with photos of the family? Just like we believe grandma would love a photo collage that she can hang on the wall, we believe she'd also love a personalized calendar where each month is represented by a different family member or family photo. And don't forget, when you put the calendar together, make sure you include each family member's birthday for easy remembering!
A Teapot with Flowers
If grandma can always be found in the kitchen making a pot of tea, she'll love flowers in a reusable teapot! She can use the tea pot just for her or use it to serve the whole family during holiday get togethers. We bet that the simple act of giving her some new accessories for her kitchen will have her smiling all day long! In addition to a teapot, some other popular kitchen accessories you may want to consider include a personalized cookie jar and some personalized wine glasses.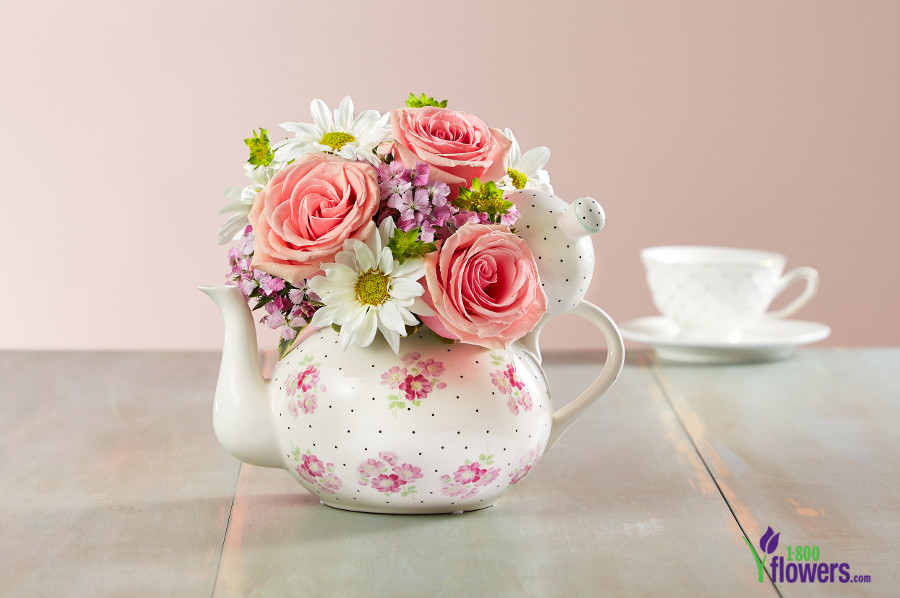 A Family Tree
This idea is especially perfect for families that have grown a ton in recent years! Either on a blank canvas, a ceramic piece or maybe even a blanket, build a family tree that starts with grandma and works its way down to her youngest grandchild or great grandchild. Just don't forget to leave some extra room so that new names can be added in the future!
A Bouquet of Roses
Although any floral arrangement will do, some of our favorites are ones that include Mother's Day roses! We know that roses will look perfect on grandma's end table or kitchen table, so consider having some sent to her home as a surprise or show up at her door unexpectedly and deliver them yourself!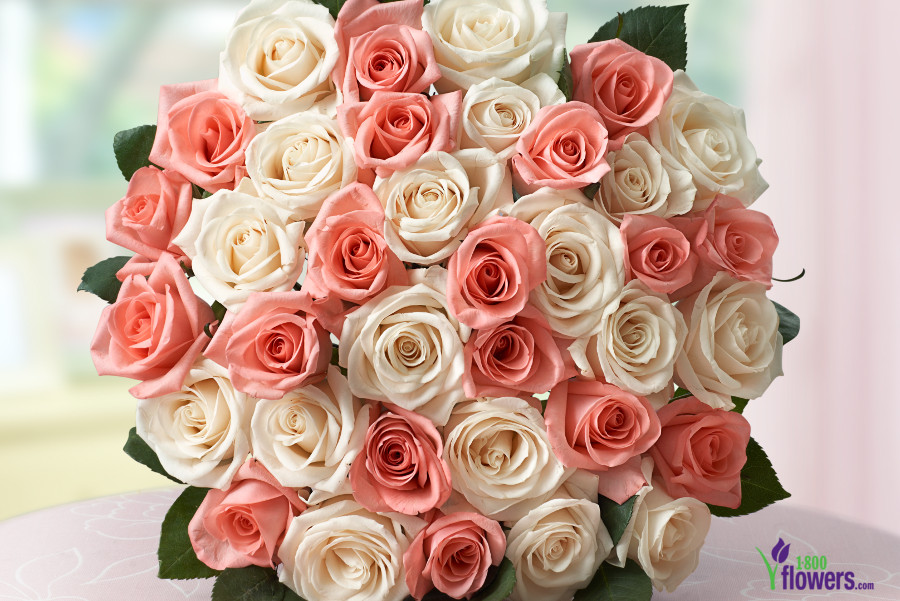 She may not have raised you directly, and you may not have spent as much time with her as you did with your parents, but grandmothers deserve just as much love on Mother's Day as mom does – after all, without your grandma, you wouldn't be a part of the amazing family you are today!