Whether she's celebrating her first Mother's Day as a mom or her thirtieth, it's always a good idea to get your wife a Mother's Day gift. When your children are young, getting your wife a gift "from" your daughter or son is a sweet gesture that she's sure to remember. Of course, if your children are older they can send their own gifts to mom, but that doesn't mean you can't pamper her a little extra!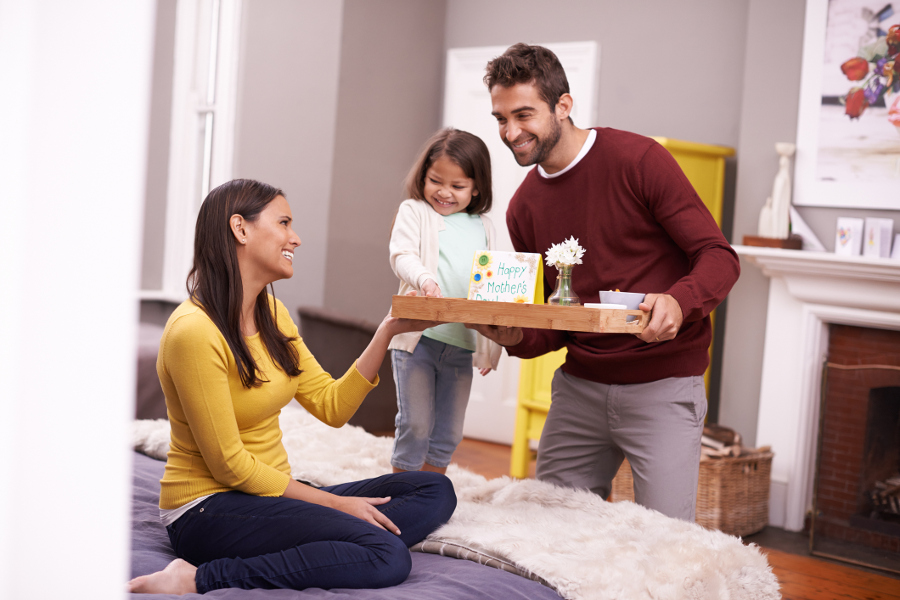 Being a mom is a 24/7 job, so this Mother's Day, let her call in sick. If you're in need of some Mother's Day ideas for your wife, here are a few that are sure to sweep her right off her feet.
Take Her to a Flower Festival
Does your wife absolutely love one type of flower? Maybe it was the flower you gave her on your first date, or even when you got engaged. Now that spring is finally here, cities everywhere are celebrating some of their favorite flowers. Pack a lunch and hit the road in search of any one of these amazing cherry blossom, tulip, or orchid shows.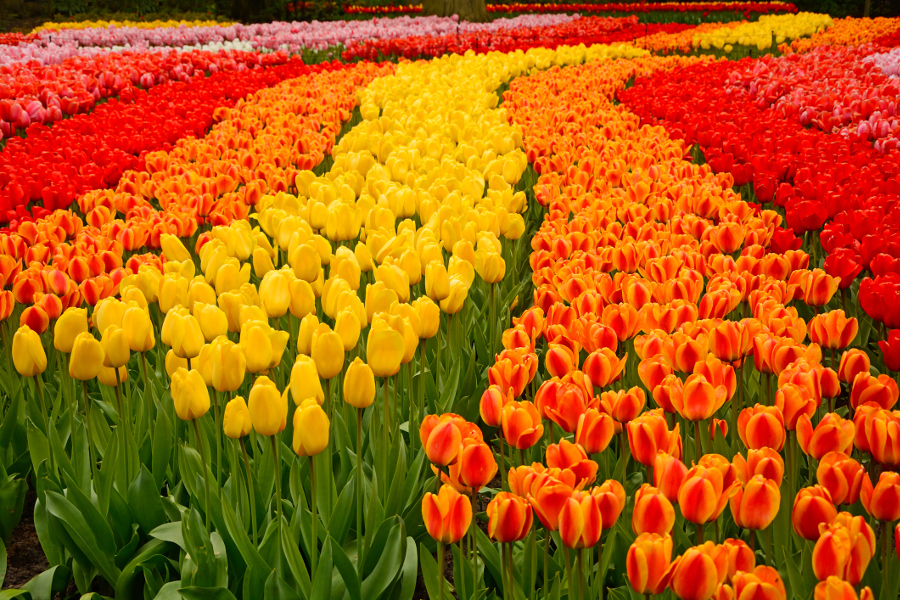 Treat Her to a Spa Day
You've watched her bandage boo-boo's, pick up dirty laundry, and run the kids from activity to activity, so make sure today is all about her relaxing. Get in touch with a few of her friends and organize a spa day. Or, if she'd rather spend the day at home with you and the kids, you can still give her an hour or two of "me time" with our luxury spa baskets.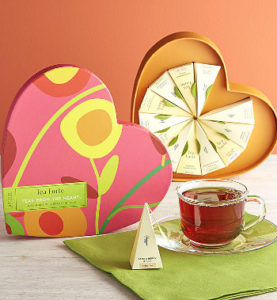 Warm Her Heart With Coffee and Tea
Most mornings, your wife is busy cooking the kids breakfast before school or finding matching sneakers, so have her Mother's Day begin in the most relaxing way possible — with a warm cup of coffee or tea. Make sure she never runs out of her favorite drink again, or give her the gift of a new flavor every day with our coffee gifts and tea baskets.
Take Care of the Cooking
If your wife is usually the one in charge of making dinner, give her the night to relax and make tonight your turn to cook! And if heading to the grocery store conjures up images of navigating a maze, you can have Stock Yards deliver all the ingredients you'll need right to your door. And don't forget about dessert!
Serve Her Breakfast in Bed
It may sound a little cliché, but nothing makes us think of Mother's Day quite like breakfast in bed. We're not sure if it's the warm stack of pancakes or just the extra time to sleep in that makes breakfast in bed so appealing, but you can't go wrong with letting your wife enjoy yummy food in bed. If you're stuck on ideas for a truly fantastic breakfast, check out our blog on Mother's Day breakfast in bed ideas.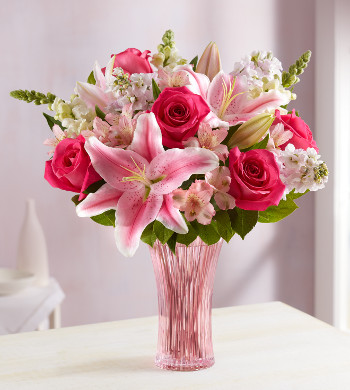 Surprise Her With Flowers
When was the last time you truly surprised your wife with something out of the ordinary? This Mother's Day, let her know how special she is with a bouquet of fresh flowers.
Shower Her With Chocolates
Take it from Charles M. Shulz — "all you need is love, but a little chocolate now and then doesn't hurt." Give her the gift she really wants this year — the gift of gourmet chocolate. Take it a step further and have your chocolates personalized with your wife or kid's name, or the place you first met!
Get Festive With Fruit
If your wife has more of a healthy tooth than a sweet tooth (is that a thing?) than make sure she always has fresh fruit ready for when a craving calls. Whether she just likes to have fruit around the house or is an avid smoothie maker, our Mother's Day premier Orchard Fruit Basket has all the apples, oranges, kiwis, and pears she'll ever want.
Get the Kids Involved
No matter how old they are, you have to get your kids involved! A great way to get really little ones involved in the Mother's Day celebration is to frame their hand prints or have them draw mom a picture. If the kids are a bit older, have them help with cooking breakfast or cleaning the house.