Not only do they add a fresh touch to any atmosphere, plants also have countless health benefits. That's why it's no surprise that decorative plants and dish gardens are on the rise in popularity for homes, offices, and of course – yards.
Pair your fresh décor with an equally trendy and fresh planter to really add an extra special touch to the aesthetic! Here are 8 of our favorite planter trends for this year – try some of these out in your space! If you're transferring your green, be sure to check out our post on how to repot a plant!
Creative Trends for Decorative Planters
Reuse & Refresh With Upcycled Found Items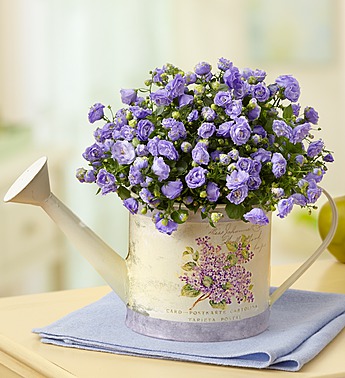 Remember that old crate or tin (or even watering can) you just couldn't get rid of because it had so much charm? Rather than have it collecting dust in the garage, give it new life by turning it into a planter! Leave it as is or decorate with labels and stickers to fit your needs.

Washi Tape Decorating
Add some pizazz to your planter with washi tape! Go classic with designs like polka dots or stripes, or get creative with geometric patterns. The best part? Washi tape is easily removable so you can change up this look as you please.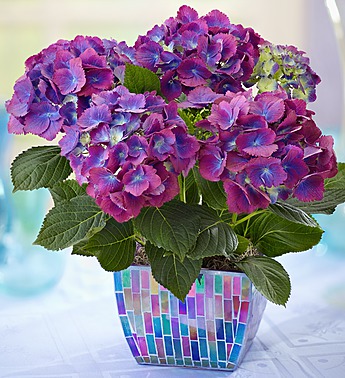 Mosaic Planters
For a surprising touch of artistic splendor, add some dazzle with a mosaic planter! You can even make your own using chipped china and a hot glue gun. Be sure to use extreme caution when working with broken ceramics.
Multi-Level Planters
Use the same base to house several different potted plants at different heights for a truly unique look!
Color Block Planter
Put a modern touch on your garden decor with color blocking! Recreate this for yourself by using tape and paint; simple cover half of a one-tone pot with tape and apply paint to the exposed side. Let dry and seal with a waterproof adhesive.
Magnetic Succulent Planters
For smaller spaces (cubicles, city kitchens), spice things up with magnetic planters! Throw succulents in miniature pots and attach a magnet like we did here, or use tiny vessels you have around the home – the possibilities are mini, but endless!
Chalkboard Planter
Chalkboard planters provide an easy way to label and re-label your plants as needed. You can easily make your own by using chalkboard paint – cover the entire pot or use a stencil to cover just a section for a fun design!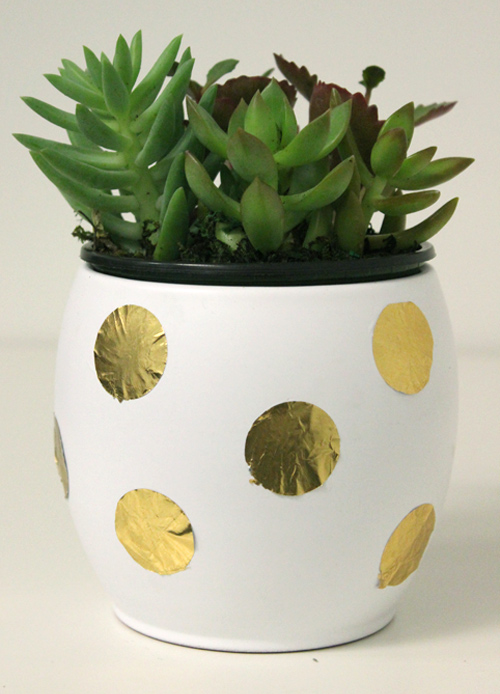 Gold Foil Decorating
Adding a chic touch with gold foil is so trendy this year, so we applied this trend to our jhaoishiohds planter for a fresh & chic touch! Get the how-to for adding your own dazzling touch with our tutorial for decorating a planter with gold foil.
Fresh Produce Planters
For a short-term but super creative planter that changes with the foliage, take inspiration from the season's fruits and vegetables, similar to what Celebrations.com did for their DIY Pumpkin vase. To extend its life and use as a planter, use a sealant on the inside of the vessel to prolong use.