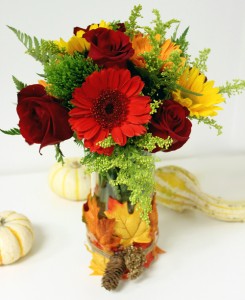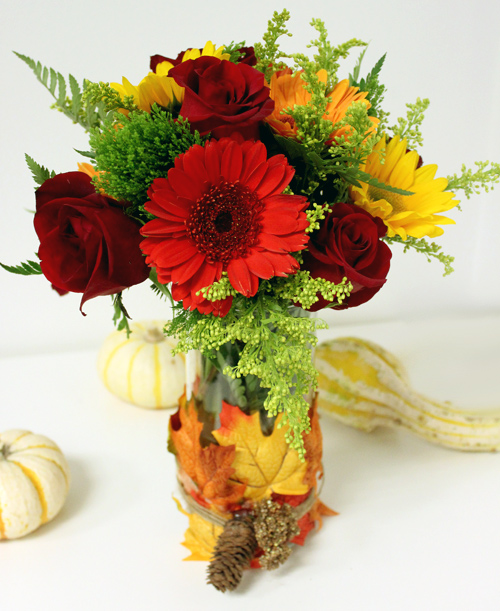 There's nothing quite as celebrated during autumn as the stunning fall foliage that tops the trees, sprinkles the ground, and fills the views from our windows. Celebrate the stunning colors of the season by turning an ordinary vase into a beautiful fall leaf vase filled with your favorite autumn flowers.
For a more rustic look, we chose to simply use glue to keep the 3-dimensional look of the leaves, but if you are looking for a more elegant feel, simply apply a liquid adhesive such as Mod Podge to the top of the leaf as well so it smoothes and compresses into the overall look of the vase.
Supplies for DIY Fall Leaf Vase
1 plain vase
Artificial leaves
High-grade glue
Twine
Artificial fall foliage
Directions for DIY Fall Leaf Vase
First, wipe off any residue on your vase. While it is drying, separate your leaves into 2 piles – larger and smaller. They will most all be a similar size but if they do slightly vary, Then, grab a larger sized leaf and add glue to the bottom.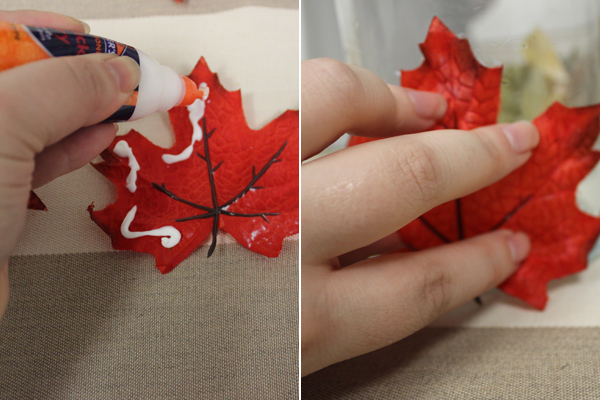 Apply it to your vase 1-2 inches from the bottom and hold 5-10 seconds to secure. Take another larger leaf and repeat this process, placing it right next to the first leaf. Repeat this processs until you have several leaves fully wrapped around the vase.
Now, grab one of your smaller leaves and apply glue to the back. Place it at the very bottom of your vase, so it is overlapping the larger leaves and hold 5-10 seconds to secure. Repeat this process until you have two layers of leaves overlapping each other.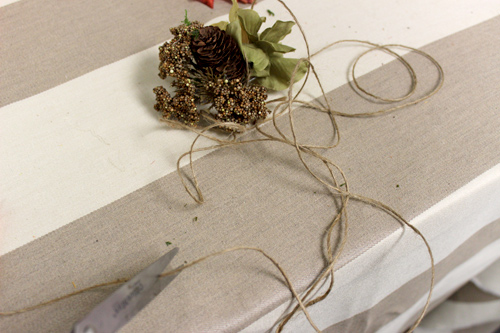 When you are satisfied with how the leaves look, cut a large piece of twine (always better to cut too large than too short) and tie it around your fall foliage (optional: use glue to attach the foliage if you are having trouble tying it).
Tie your twine around the vase, wrapping it around several times. This will not only add a rustic look but also further secure the leaves.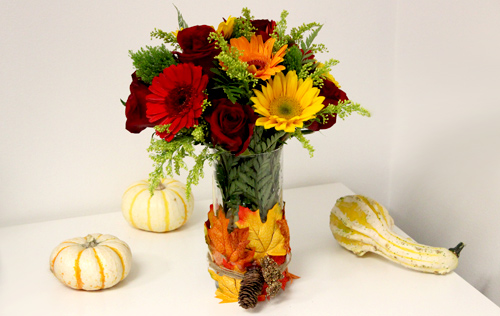 Pour water into your vase and add your fall flowers. Now it's time to show this DIY fall flower arrangement off!