Seasoned hostesses know it's the small details that make the biggest difference. Kick your garden party decorations up a notch with a subtle yet stunning touch with DIY napkin rings! We used fresh white daisies for this project, but you can choose any flower and color to fit your event.
Pair these DIY flower napkin rings with a stunning spring inspired centerpiece like our DIY flower jell-o centerpiece for a beautifully put-together look.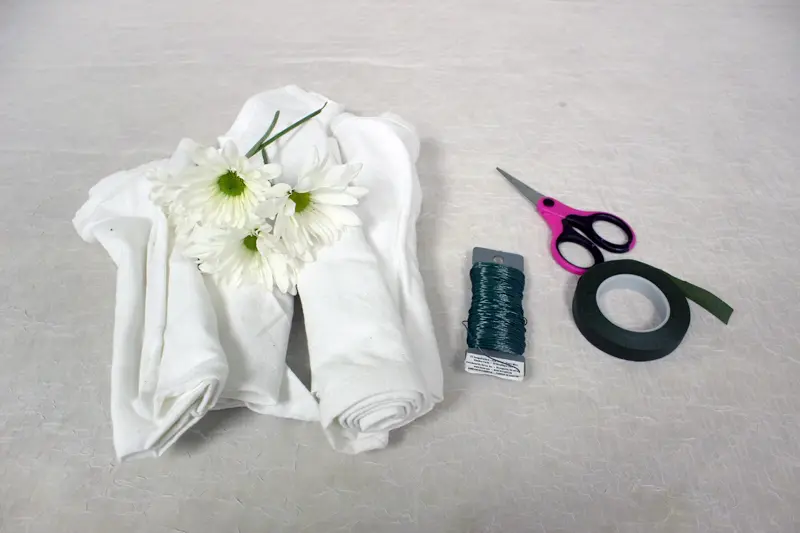 Supplies for DIY Napkin Rings
Floral Tape
Floral Wire
Flowers
Wire cutters
Directions for DIY Napkin Rings:
To assemble the folded napkin shape, lay your napkin flat, and fold in half. Then, roll onto itself until you have a compact napkin, ready for presenting.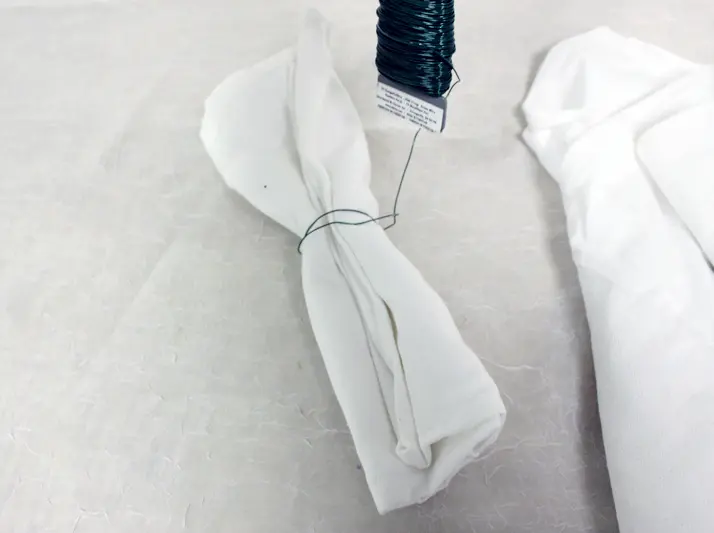 Wrap the floral wire around the center of the rolled napkin 3 times to create a strong frame.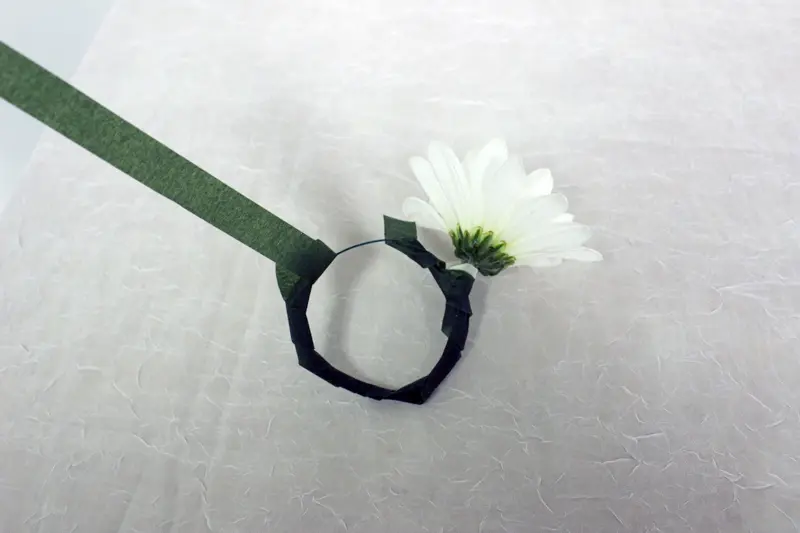 Remove the stem and leaves from the flower, and position it on the wire frame. When it is positioned to your liking, wrap the floral tape around the full frame to secure. Then, simply slip the napkin into the napkin ring for a simple yet sweet touch to your garden party!