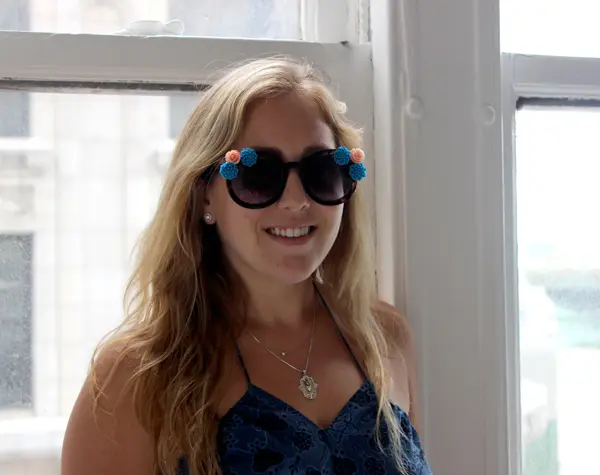 Any seasoned fashionista knows that the easiest way to add a festive touch to her ensemble is through accessories! Using just flower cabochons, and a hot glue gun, we've turned ordinary sunglasses into a stunning floral accessory perfect for spring or summer!
We chose to apply the cabochons to only the outer edges of the sunglasses for a more subtle effect, but you can use this method to cover your entire frame for a more attention-grabbing accessory.

Supplies for DIY Flower Sunglasses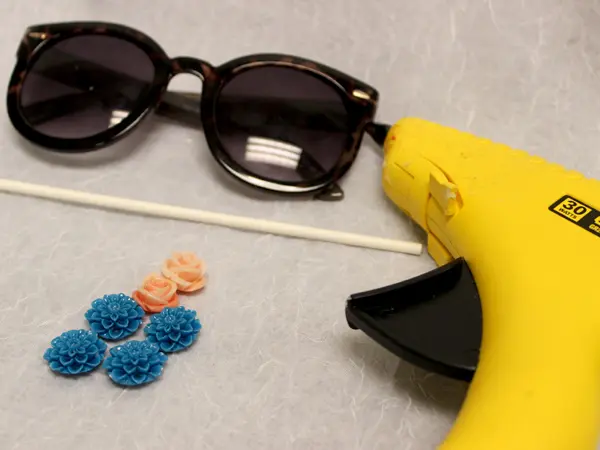 Sunglasses
Flower cabochons
Hot glue gun or industrial strength glue
Thin stick (optional – for extra small cabochons only)
Directions for DIY Flower Sunglasses
Before you begin, take your flower cabochons and plan out how you will arrange them.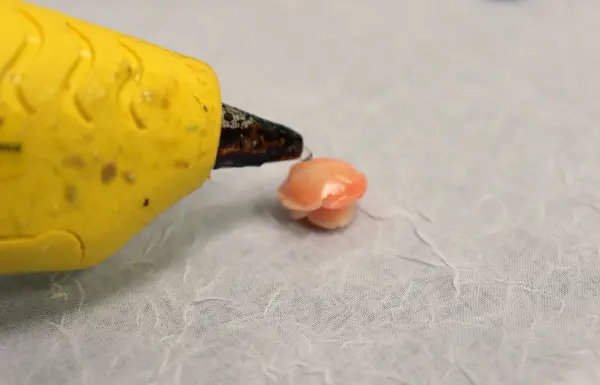 Once you are satisfied with your arrangement, grab your glue gun and apply a small dab to the back of your first flower. If you are working with extra small cabochons, you may want to apply the glue first to your thin stick and then to the flower.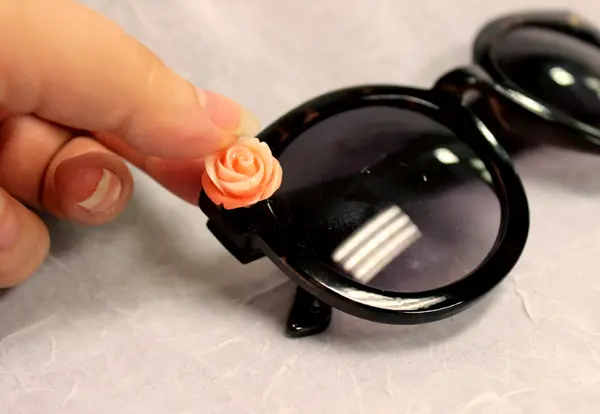 Attach to the sunglasses and hold down 3-5 seconds to secure.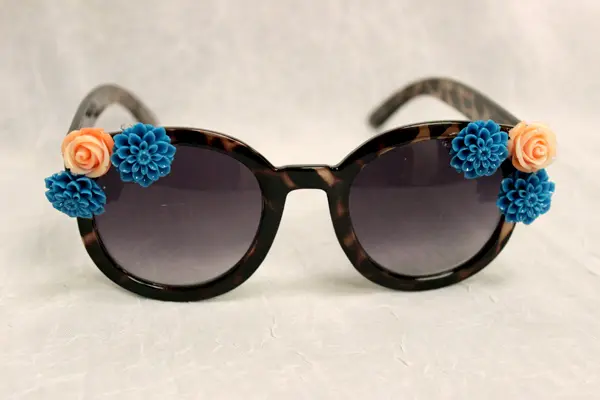 Continue this process until all of your flower cabochons are arranged. Now, your DIY floral sunglasses are ready to be shown off!