Set the scene for your Passover seder and celebrations with a creative twist on your décor! Taking inspiration from Passover's most popular wine — Manischewitz — we came up with this creative Passover centerpiece that will add a fun and festive touch to your spread.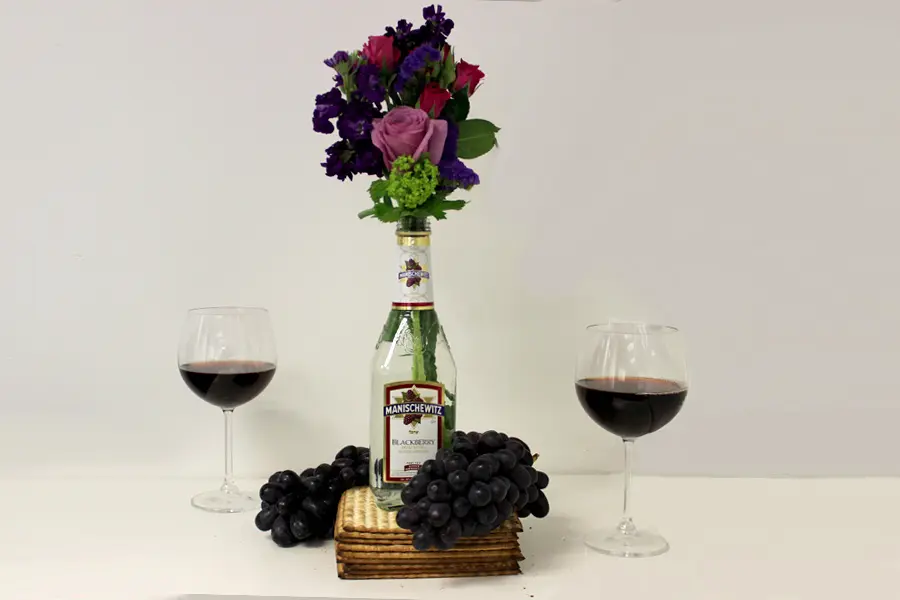 To celebrate the vino's robust purple color, we paired a stunning bouquet of purple flowers with an empty bottle of the wine and some juicy dark purple grapes. This centerpiece is simple to make and takes little to no time at all. Throw these together about an hour or two before guests arrive — that way, you can empty the bottles by filling their wine glasses. Or, pour the wine into mason jars and place them in the fridge to chill.
Tip: Make several of these creative arrangements and spread them around the table for a "pop" of fun!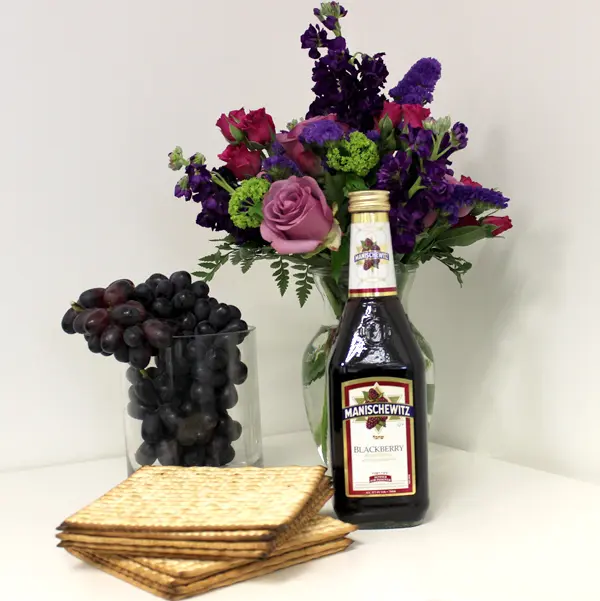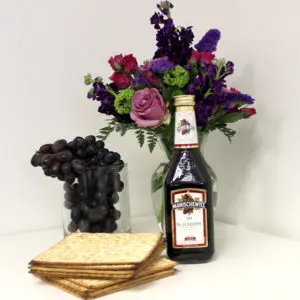 Supplies for Manischewitz Passover centerpiece
1 bottle of Manischewitz
Purple grapes
Matzo
Scissors and ruler (optional)
Directions for Manischewitz Passover centerpiece
Prepare your Manischewitz bottle vase by washing out any wine residue from the inside.
Fill the bottle with water and arrange the flowers to your liking. You may need to trim the stems to fit your vessel.
Place your bottle with flowers on top of a stack of matzo, and then arrange the grapes around it for a finishing touch. We recommended you wash (and fully dry) the grapes beforehand in case guests find them irresistible to eat!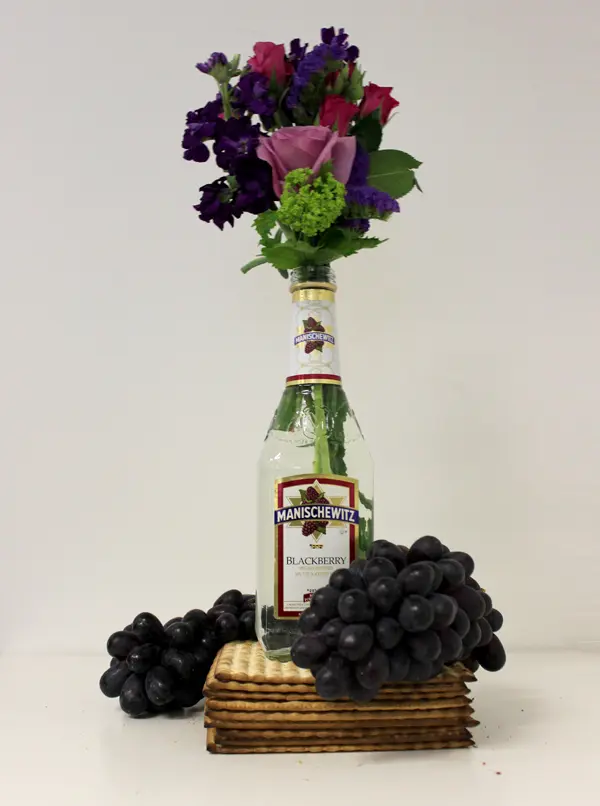 Happy Pesach!