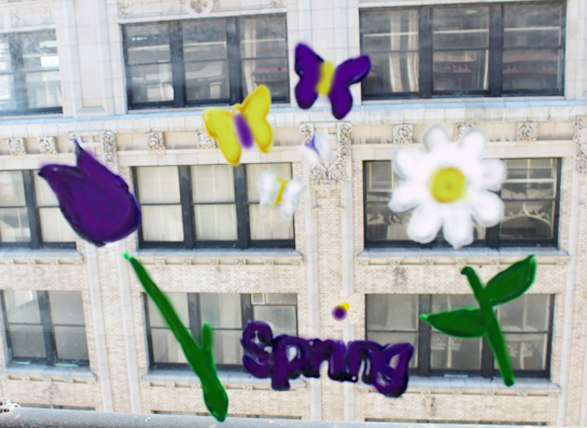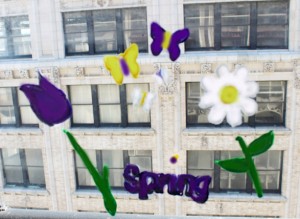 Celebrate the season by bringing some spring inspiration into your home! These window stickers were so easy to make, and the tutorial can be utilized for any season or occasion.
When creating your clings, be sure there is an even coating of paint with no gaps or blank areas so the design seals together.
Set up a crafting area and turn this into a fun family activity! Print multiple copies of the template for more sticker fun. We stuck to 4 basic colors for this project, but you can certainly customize this to fit your décor or taste! Let the kids channel their creativity with different color combinations; they'll be so excited when they see the final product!
Supplies for DIY Window Clings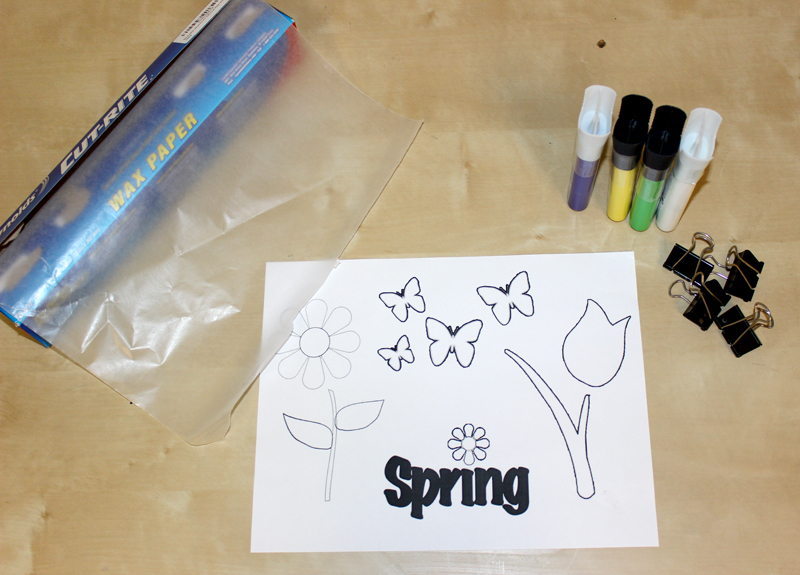 Wax Paper
Puff Paint (white, green, purple, yellow)
Binder Clips
Directions for DIY Window Clings
Download and print the spring shapes template. Once printed, lay on a flat area and place a piece of wax paper on top. Use binder clips to secure.
Using the shapes template as a guideline, trace and color the shapes using your puff paints.
Once traced, move to a safe area and leave overnight.
Remove the stickers and hang on your windows to add a festive spring touch to your home!