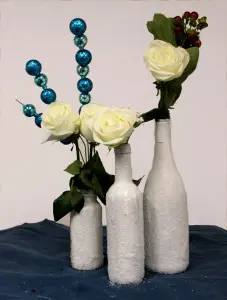 Give an empty glass bottle new life again by turning it into a winter vase! This DIY idea is simple and inexpensive to recreate, making it the perfect complement to your holiday flowers. The key ingredient here is the Epsom Salts, which create a beautiful texture reminiscent of that first blanket of winter snow.
Just one winter flower bouquet becomes several eye-catching decorations and accent pieces that you can spread throughout your home for a winter twist on your home décor. Alternatively, you can make several of these with bottles of varying sizes and group together for a stunningly simple centerpiece for your holiday soiree.
While spray painting, use this technique: short bursts from side to side rather than holding down for long periods of time and spraying. It is better to do several coats than to douse in paint all at once.

Supplies for DIY Winter Vase
Empty glass bottles
White spray paint
Epsom Salt
Liquid adhesive
Foam brush
Directions for DIY Winter Vase
Before you begin, make sure your bottles are fully cleaned and dried. Then, begin by applying a white coat of spray paint to your bottle. Let dry for about 4 hours; if necessary, do a second coat.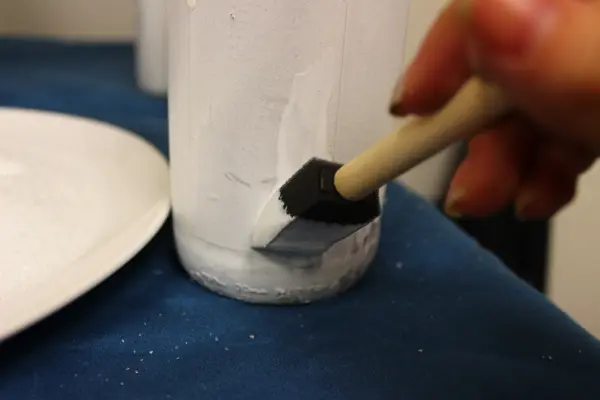 Once your bottles are fully dry, apple a layer of liquid adhesive to your bottle.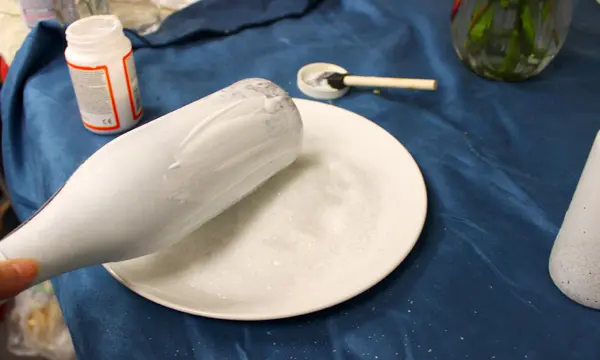 Pour a generous amount of Epsom salts into a large plate. Then, roll your bottle in the Epsom salts until you have an even, thick coating that fully covers the bottle.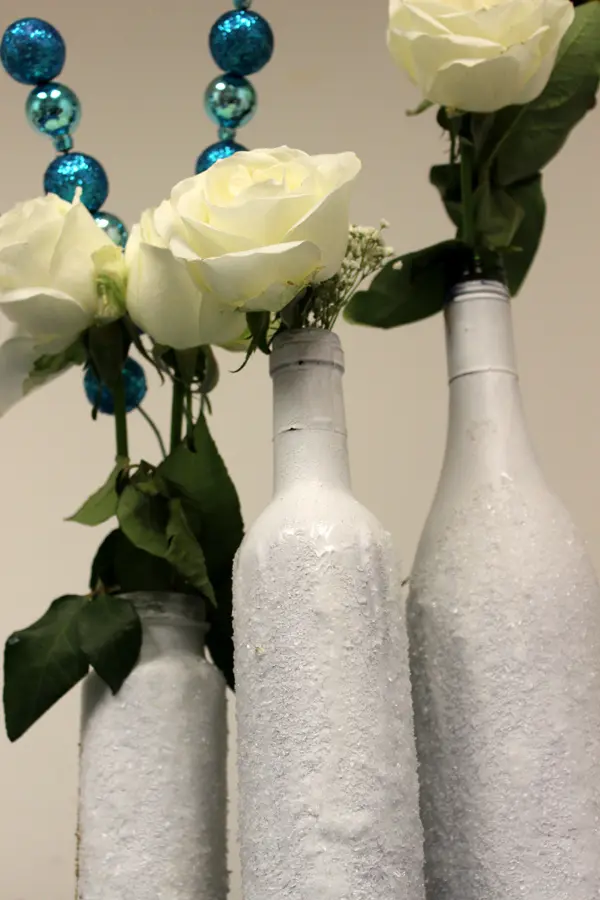 Throw in your winter flowers and voila!