Simple, elegant, and always in style, the color white not only brightens a room but has a significance in everyday lives – from weddings to, in certain trades, professional attire.
As flowers, they represent purity, loyalty, and remembrance. White flowers pair beautifully with almost all other flowers and colors, and when placed prosaically in a room, can even make it appear larger! There are hundreds of flower types that come in this classic color – below are a few of our favorites.
Flowers Found in White
White Roses
A traditional wedding flower, roses are also one of the most popular flowers for gifting. Learn all about identifying different types of roses here!
White Lilies
Place just one bouquet of lilies into the room and it will liven with an irrisistable scent of freshness! Learn all about lilies here.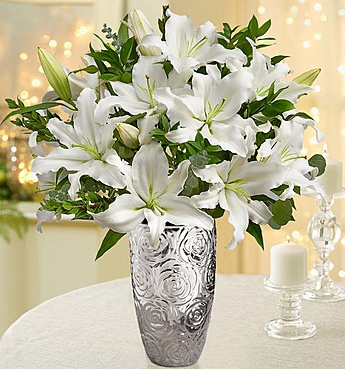 White Orchid
While orchids are most commonly found in their vibrant fuchsia to turquoise, there is also the rare white orchid, which may be less vibrant in color but is just as stunning in form.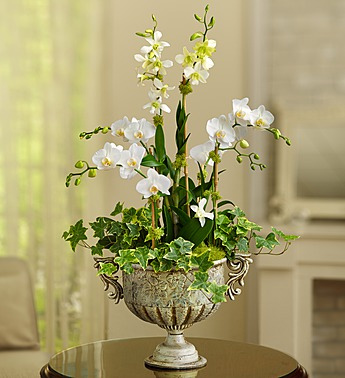 White Tulips
While white is not typically the first color that comes to mind when thinking about tulips, it's a surprisingly sophisticated combination that flower enthusiasts are sure to enjoy.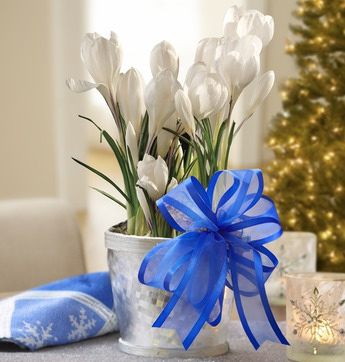 Daisies
Unlike tulips, white daises are a popular bunch – in fact, they've been cultivated since 2,200 B.C! Learn more about daisies here.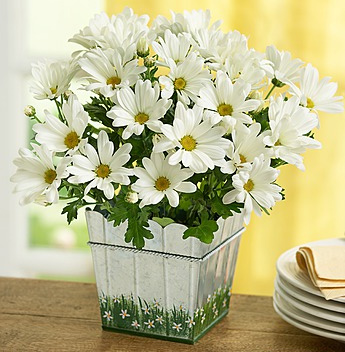 Poinsettias
Surprise! Your favorite Christmas flower can be found in both red AND white! Learn why poinsettias are the ultimate holiday flower here!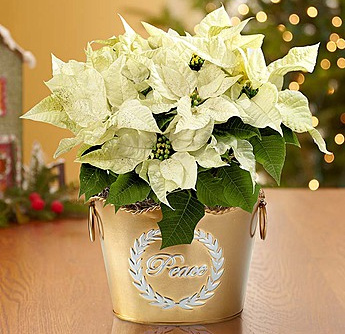 Carnations
Carnations are on of the most commercially grown flowers in the world thanks to their versatility and availability in a vast number of different colors. In fact, it's white carnations that we use for the "dog" in our a-DOG-ables.