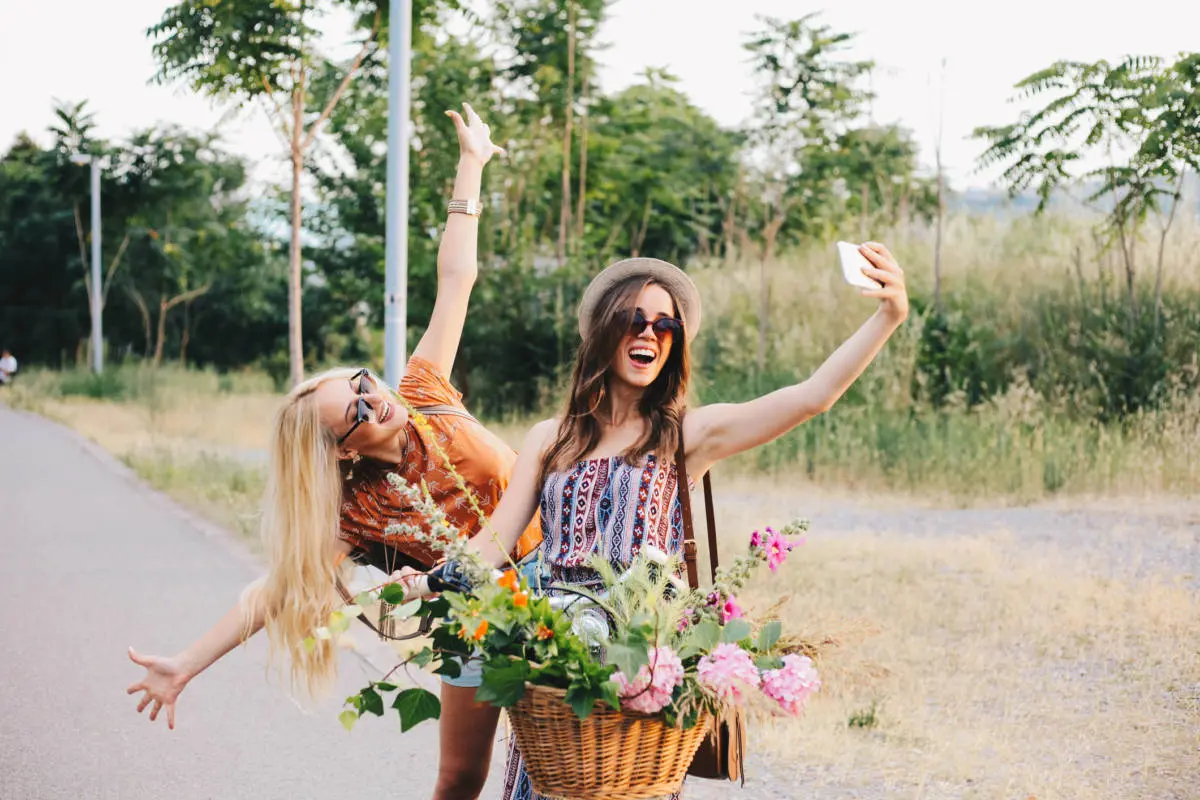 It's easy to take our friends for granted, but two special days every summer help make sure these friendships are front and center.
National Best Friend Day is Wednesday, June 8, and International Friendship Day is observed each year on July 30. The United States has celebrated National Friendship Day on the first Sunday in August for more than 100 years. Make sure these days are on your calendar!
A beautiful way to show a friend that you care about them and appreciate them — any time of the year — is by sending an arrangement of flowers that specifically symbolizes friendship.
7 types of friendship flowers
These seven types of flowers convey emotions that only a special relationship like friendship can evoke.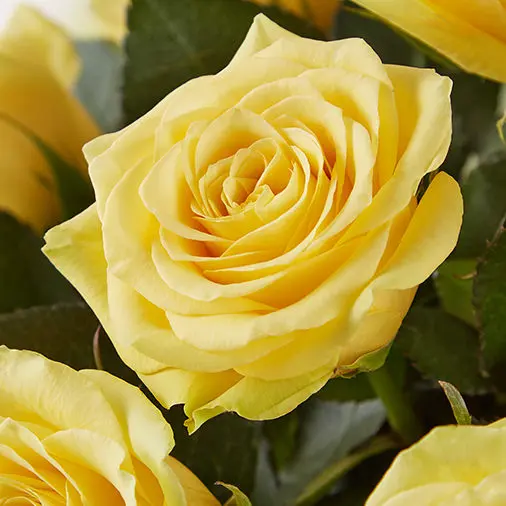 1. Yellow roses
Yellow roses are the quintessential friendship flower. They symbolize friendship, happiness, and new beginnings, and are the perfect way to rekindle a friendly relationship. Reach out to an old friend and send a vase full of fragrant yellow roses or a potted rose plant for their garden. They are a delightful way to show that you care and want to continue your friendship. There are more than 300 species of roses, with many thousands of cultivars.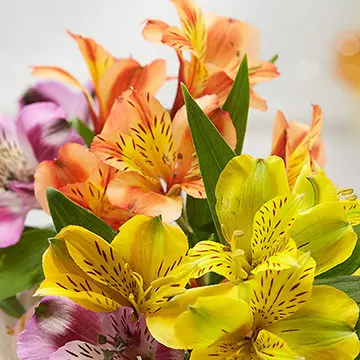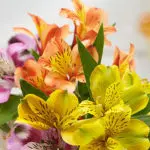 2. Alstroemeria
Also called Peruvian lily, alstroemeria symbolizes the strong bond between two people that transcends romantic love. Send this elegant flower to a special friend to celebrate the strength and devotion of your friendship. Alstroemerias are tuberous perennials native to the cold, mountainous regions of South America. They are popular as cut flowers and also in the garden. Their delicate flowers come in many colors, and they bloom every summer and fall.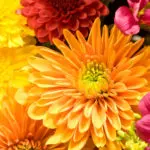 3. Chrysanthemums
Chrysanthemums (or mums, as they are commonly known) symbolize many things the world over: optimism, joy, longevity, and well wishes, for example. Honor a happy, upbeat friendship that looks forward to the future with a vase or pot full of chrysanthemums. Most of the species are native to East Asia, where they have been cultivated since 1500 BC. Mums are often sold as annuals in the fall, but if you start them in the spring, they will be established enough to overwinter and truly be perennial.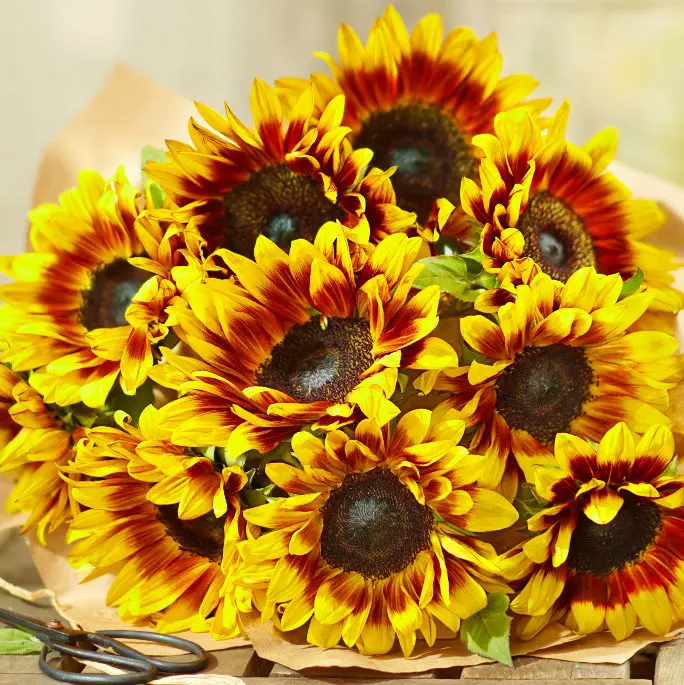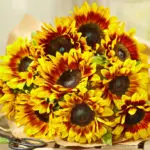 4. Sunflowers
Bright yellow sunflowers make a cheery statement any time of the year. Their flower heads move to faithfully follow the sun across the sky, and, as a result, they are thought to symbolize adoration and loyalty. Send a bouquet to a favorite person to show how highly you think of them and remind them that you're a forever friend. Sunflowers for the garden are usually grown as summer annuals.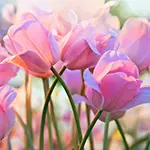 5. Pink tulip
Pink tulips are a delightful way to symbolize your affection and good wishes for a special friend. Send a bouquet "just because," for a happy event, or for Friendship Day. You can supplement the flowers with pink tulip bulbs for the garden that will continue to share that affection year after year as they bloom in the spring.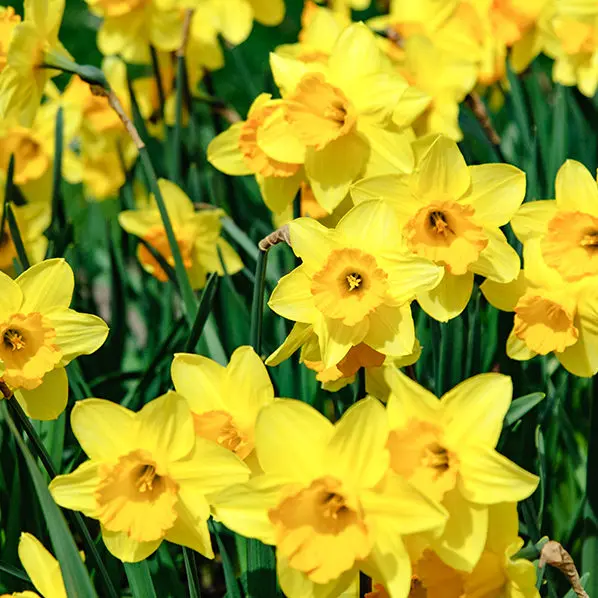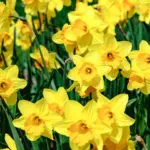 6. Daffodil
Cheerful yellow daffodils carry the hope and positivity of new beginnings, joy, and good fortune. These jaunty perennial spring bulbs are the perfect gift to celebrate a new friendship or to send wishes of good fortune to a friend who is beginning a new venture. Daffodils can be sprouted in a pot, planted in the garden, or arranged in a vase. They are native to Northern Europe and bloom in early spring in much of the United States.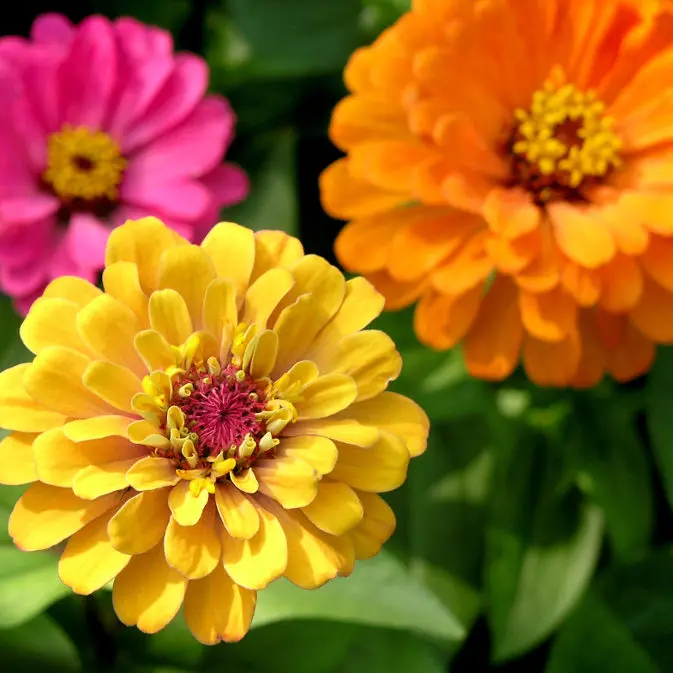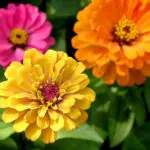 7. Zinnia
Cheerful, colorful zinnias brighten up a garden and are wonderful in a bouquet. They are perfect "cut and come again" flowers, since they keep blooming even after the blossoms have been cut. Zinnias symbolize endurance, lasting affection, and friendship. A bouquet of these bright flowers will send a message that you care and will always be there as a friend. Zinnias are annual flowers native to Mexico, South America, and the southwestern U.S.
---
Friendship Day gift ideas
Celebrate the ones who always know how to make you smile with Friendship Day gifts, including truly original Friendship Day flowers, food, and unique keepsakes for your besties!