The first official day of spring, March 20th, is a date worth celebrating! Examine your garden closely and you're sure to find the first signs of the season peeking through the ground, awaiting those first rays of sunshine to help them grow to their full potential. Look for the many crocuses popping up their colorful heads as the first true sign of spring.
While spring is known as the season of rebirth and growth, there are a few floral superstars that definitely stand out from the rest. Whether you prefer yellow flowers, blue flowers, purple flowers, or simple white blooms, spring flowers bloom in all sorts of different colors!
Types of Spring Flowers:
Here are some of the most popular spring flowers; use them to create stunning spring bouquets or to simply add some freshness to your home!
Daffodil
One of the first signs of the approaching spring season includes daffodil heads rising from the depths of winter. There are many different varieties and shades of daffodils, from golden yellow to combinations of yellow and white. Fun Fact: this popular spring flower used to be called the "affodil." The "d" in "daffodil" was first added in 1538.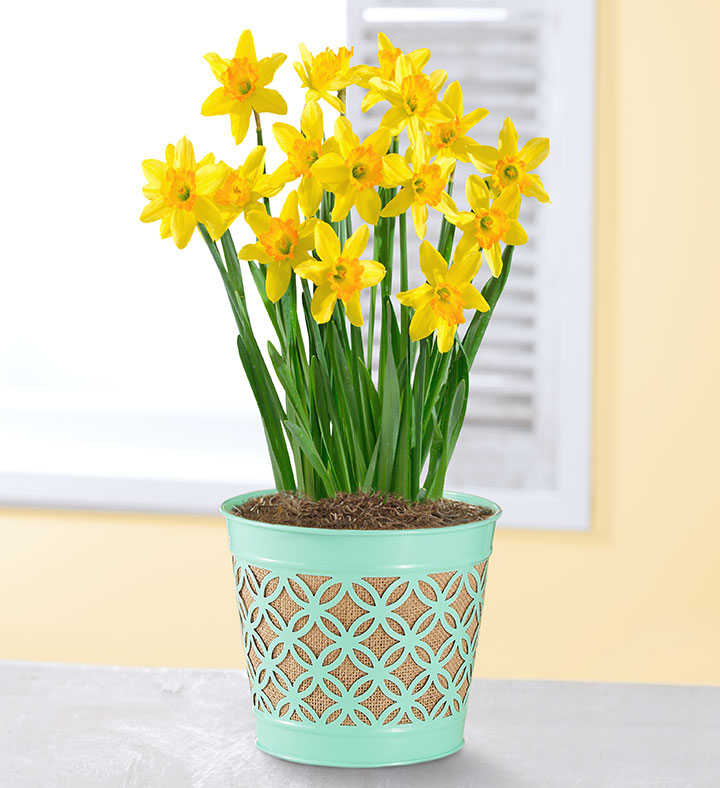 Iris
Whether you want to use these bright blooms for a bouquet or are planning to grow your own irises to add some vibrancy to your garden, these popular spring flowers will look stunning aside any backdrop or landscape.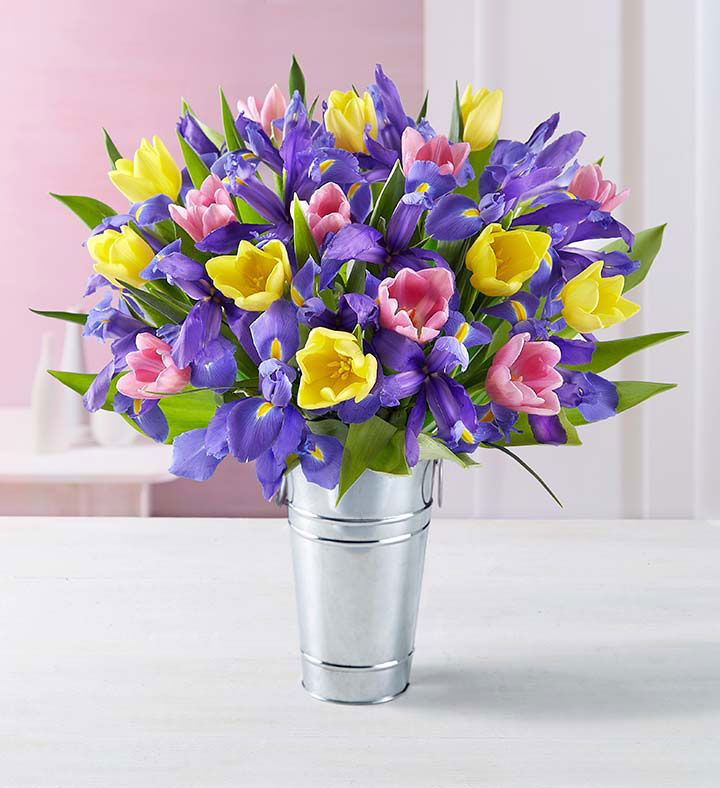 Tulip
This recognizable spring flower has been cultivated for over 1000 years, with a history as rich as the flower is beautiful. With so many unique tulip types, you're sure to find one that perfectly compliments your garden. Did you know that tulip bulbs at one time, were used as currency? In the 17th century, they were monetary phenomena, becoming so highly priced, that they sent markets both soaring and crashing.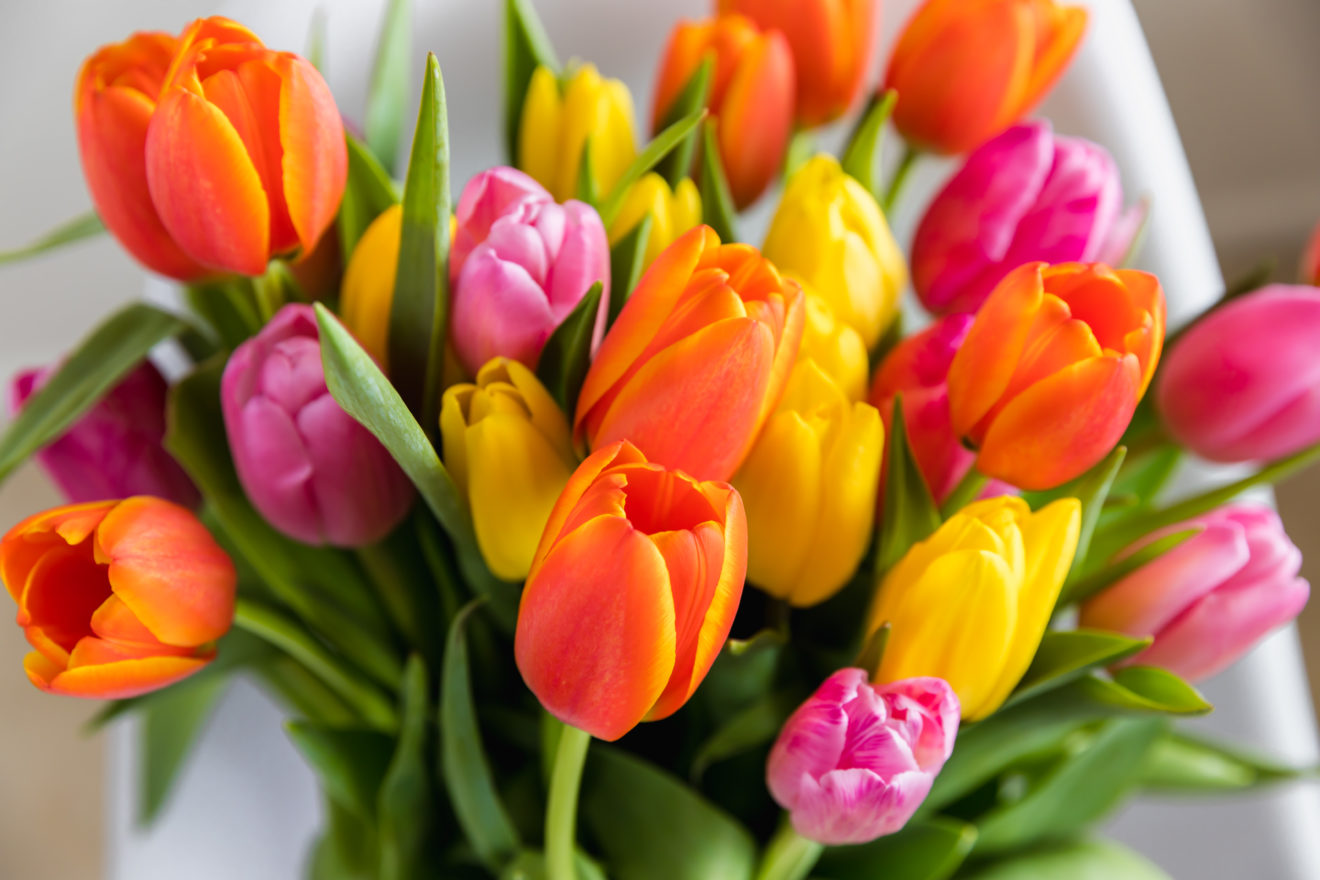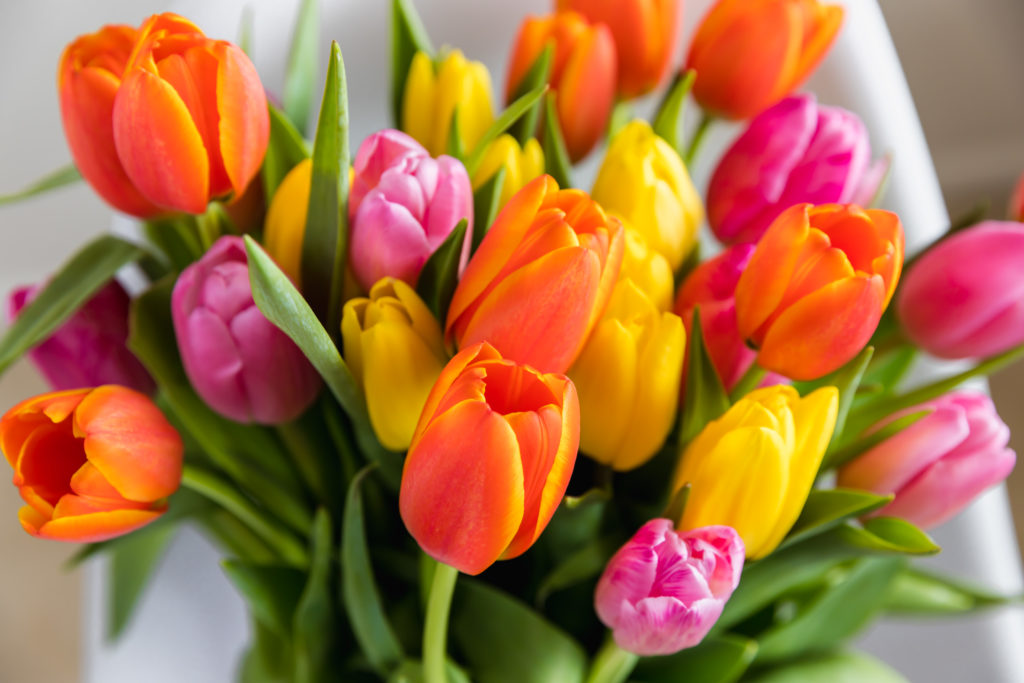 Bloodroot
The bloodroot's beauty may be hidden during the winter, but once the bloom gets kissed by sunshine, this spring flower opens up to expose a charm that few can resist. Blood root was even used by Native Americans as not only a medicinal herb, but also as war paint and for ritualistic purposes. Pay close attention to the petals throughout the day, as they tend to open fully in the sun and close partially in the evening.
Lilac
This bushy elongated cluster of small blooms, in colors from white to lilac, is the perfect colorful addition to any spring bouquet! As the groundhog symbolizes a short or long winter, the timing of this bloom may signify whether spring will come early or late.
Primrose
One of the first flowers to bloom during spring, the primrose is a perennial plant that can be found all over the world, in all sorts of climates and conditions. This popular spring flower comes in a variety of colors, many with a bright yellow center.
Hyacinth
This beautiful spring flower is bright and color and uniquely shape, making for the perfect floral touch to any garden! The white hyacinth has a stronger, sweeter fragrance than the other colors. Be sure to wear gloves when handling hyacinth bulbs, as they can cause a mild skin reaction.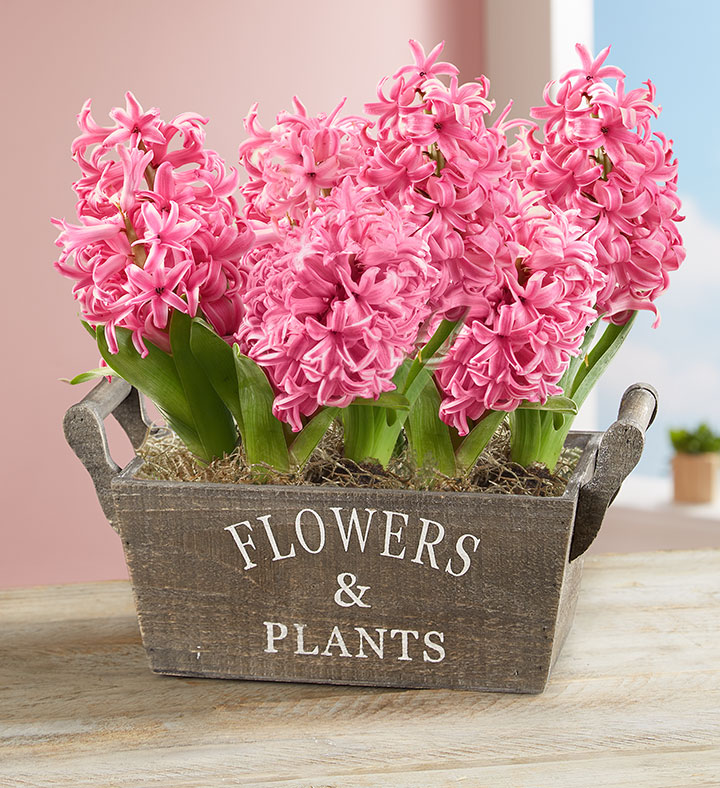 Forsythia
With its woody stems profusely covered with yellow blooms, the forsythia is one of the most popular spring blooming shrubs. It is also one of the first shrubs to bloom after daffodils and hyacinth.