E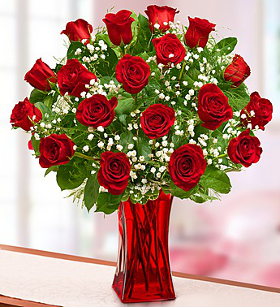 very year, Valentines around the world send their sweethearts millions of flowers, chocolates, and teddy bears to show their love and affection. People of every age celebrate Valentine's Day, and you don't have to be in a relationship to enjoy the perks of this holiday! Giving gifts to friends and family to show them how much you care is common, too! Remember when you exchanged Valentine's Day cards in elementary school?
Having been around for many Valentine's Days, as an expert in the field of delivering flowers and love, we wanted to share some interesting Valentine's flower facts!

Valentine's Day Flower Facts: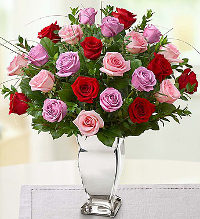 • 1800Flowers has sold over 660 million roses since Jim & Chris McCann opened their first shop in 1976.
• In 2014 alone, 33 million roses sold!
• For Valentine's Day 2015, 1800Flowers.com plans to sell more than 11.2 million stems from flowers of all types.
• The rose is THE most popular flower for Valentine's Day.
• 1800Flowers will sell over 7 million roses on this special day – now that's a lot of love!
• Nearly 1 million Americans will receive a knock on their door this Valentine's season and find a 1800Flowers.com gift or arrangement waiting for them.
Top Valentine's Day Flowers Sold in Order…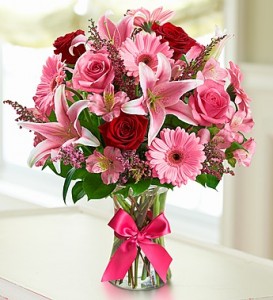 • Roses (red, pink, purple)
• Lilies
• Gerbera
• Tulips
• Alstro
• Daisies
• Calla Lilies
• Orchids