Undoubtedly one of the best parts about summer is the fact that our gardens are in full bloom. Between those located in our backyards and on commercial properties, you can find some of the nicest landscapes around during the warmer months! But then there's winter, and as the trees lose their leaves, our thriving gardens also begin to wilt. However, that certainly doesn't mean we can't enjoy the beauty of flowers and plants during this time of year too; you just have to bring them indoors! Below, find out a few different species of flowers and plants that we recommend:
Dish Garden
A major benefit of dish gardens is that they are easy to maintain, so unlike all of the work you may have to do outdoors during the summer months, taking care of these indoors can be a piece of cake! Essentially, dish gardens are like a miniature garden that you can build right inside your home – just make sure that you use plants and/or flowers that thrive under the same conditions.
Bonsai
If you've ever seen small trees in pots, then you've seen bonsais – in Chinese and Japanese, bonsai literally means "little trees in pots!" Some of the most popular indoor species are ficus, jade, sago palm and powder puff. To care for your indoor bonsai, make sure to provide ample water every two or three days, and place it in a spot that receives a great deal of sunlight, but also some shade.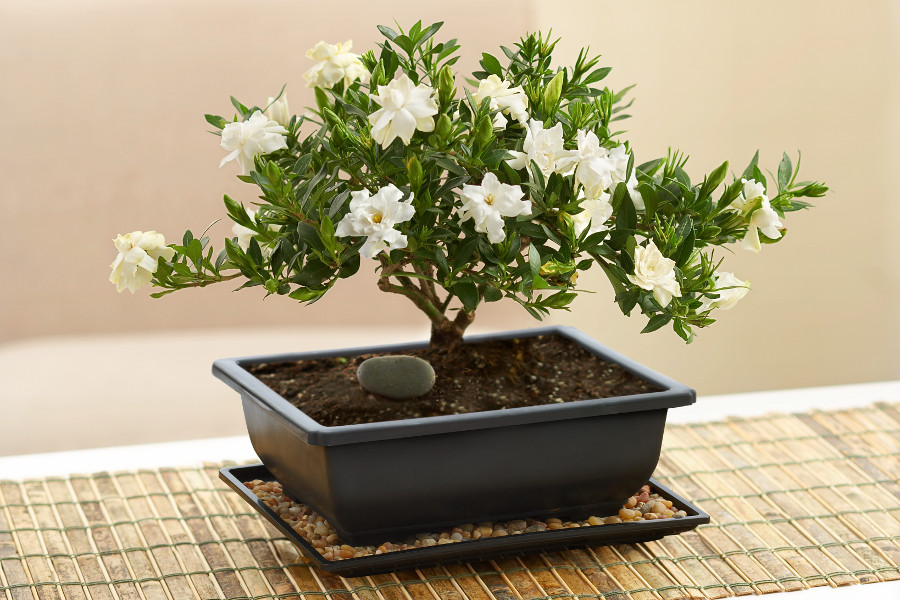 Gardenias
While you may be familiar with seeing gardenias outdoors, they can also be potted and stored inside during the winter months! However, you'll need to remember that they need to be kept in a sunny, yet cool spot. Additionally, it's important to add some humidity to their immediate environment to keep them growing and blooming – one way to do so is to put the plant on top of a tray that is filled with pebbles and some water!
Poinsettias
As you go about your holiday shopping this year, we bet you'll see tons of poinsettia displays – that's because they're one of the most common symbols of the season! Not to mention, they're also one of the most popular houseplants. If you're looking for an indoor plant that can brighten up your home and help you get in the holiday spirit, poinsettias are the obvious choice.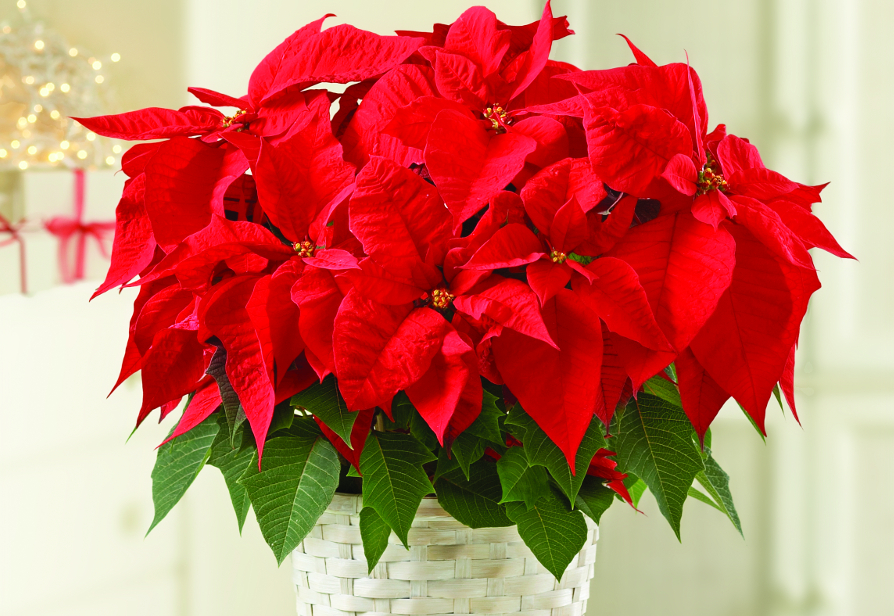 African Violets
Did you know that African violets are one of the easiest plants to grow indoors? As one type of plant that is known to thrive year round, this is an excellent option for those of you don't want to give up your green thumb once the cold settles in. Just one piece of advice – place this plant in a sunny spot to get the most out of it!
Kaffir Lily
Also known as clivia, kaffir lilies are flowering indoor plants that require cool and dry conditions in order to survive. That said, it makes perfect sense that winter is one of their best seasons! And considering that these flowers are orange and/or yellow by nature, they are the perfect choice if you want to give your home a glow that you usually see in the summer.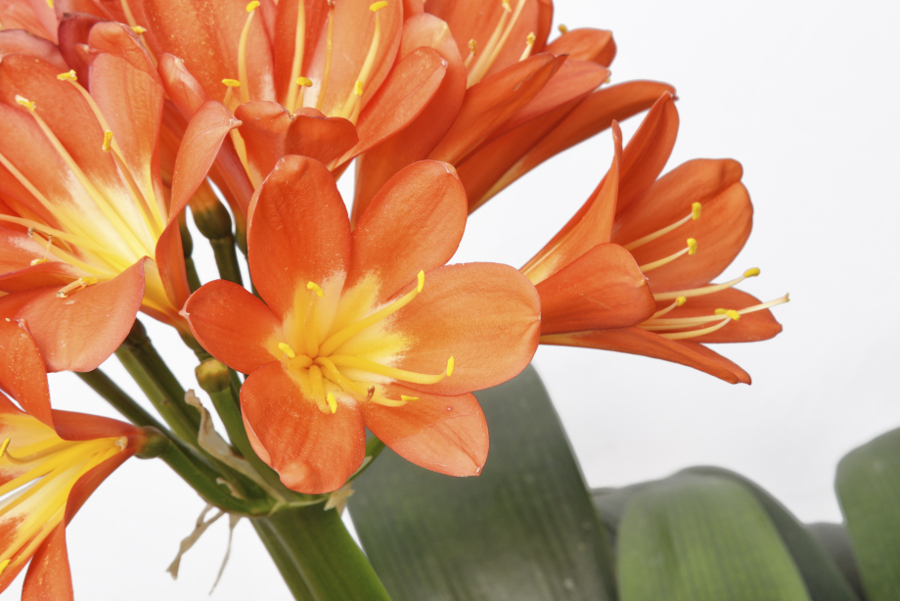 Begonias
A better begonia for winter is the rieger begonia, though there are some variations such as the wax begonia that bloom year round as well so long as they are living in the right environment. If you're looking to include several colors in your indoor garden this year, begonias are a popular choice since they don't just come in one shade!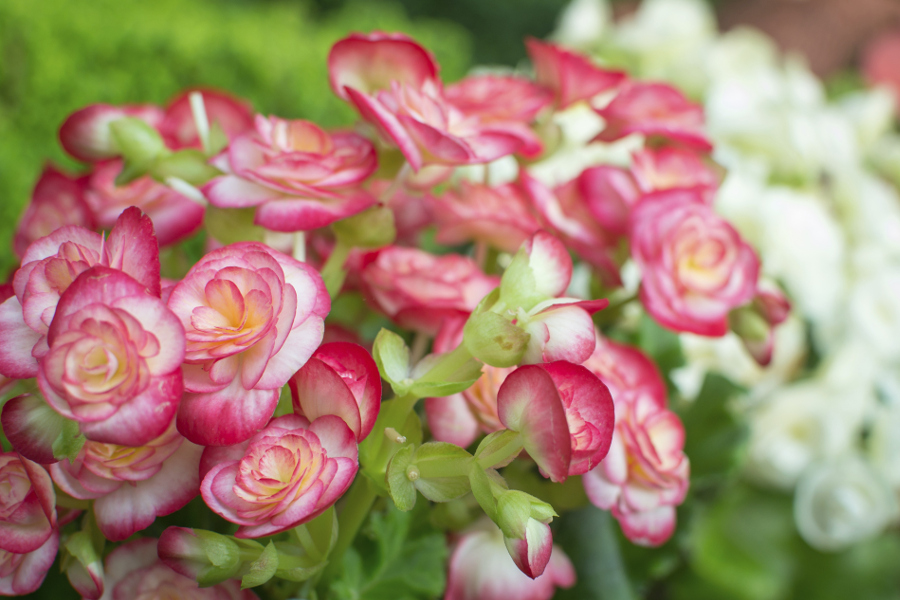 Ixora
As a plant that has the potential to grow up to 5 feet tall, ixoras are an interesting choice for those who have the space. However, having enough space isn't all you need – you also need the right space. These plants typically require dry soil, so it's important that you can place them in an area that receives enough sunlight to help after watering.
Now, don't forget that the care required for your indoor plants may differ from your outdoor plants, so you cannot assume that the same strategies and techniques will work across the board. After you've chosen the type of plants and flowers you'd like to decorate your home with this winter, take the time to learn about topics such as their ideal environment and watering schedule so that they stick around until the warm weather returns! But don't worry, winter won't be the last time you see many of these plants, considering that indoor potted plants can make their way outdoors once spring rolls around.