The holidays should be a time of joy and celebration, but they can often come with stress and uncertainty when it comes to exchanging gifts at the office. It's great to recognize the efforts of those who helped make your business a success over the past year, but where do you start? If you're feeling generous and want to spread some cheer, here is a guide to business gifting for the holidays:
Before you can select a gift, you must first understand your company's policy on gift giving. Staying within those parameters will help make your hunt for the perfect gift much easier. It's also important to understand simple business etiquette when it comes to holiday gift giving. Avoid purchasing a gift that is too expensive and elaborate and not in line of your recipient's interests, as your good intentions can be deemed inappropriate.
Gifts For Your Boss:
If you feel funny giving your boss a gift for the holidays–don't worry–we've got you covered!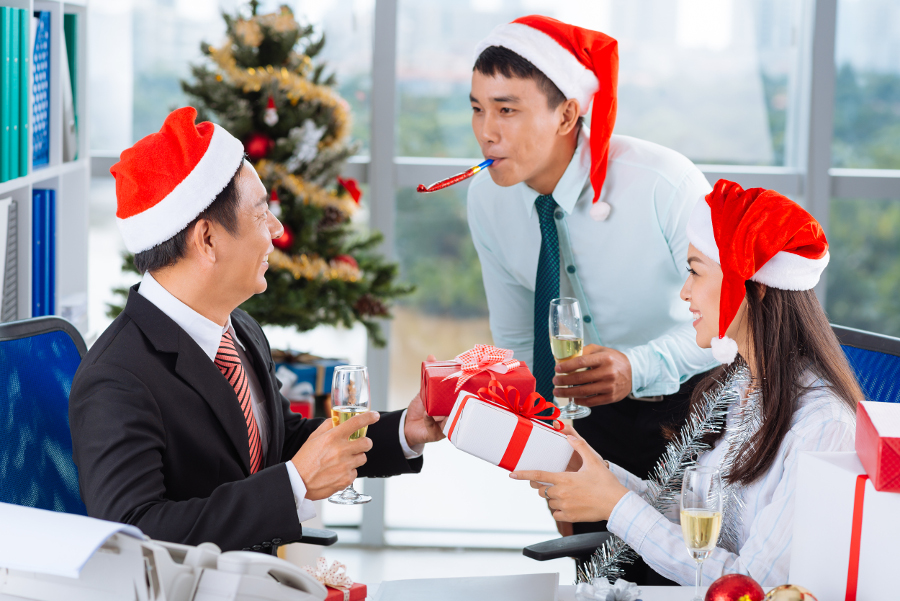 How Much Should You Spend?