According to Peggy Post and Peter Post, co-authors of The Etiquette Advantage in Business, the following suggestions will help you when celebrating co-workers' and clients' birthdays.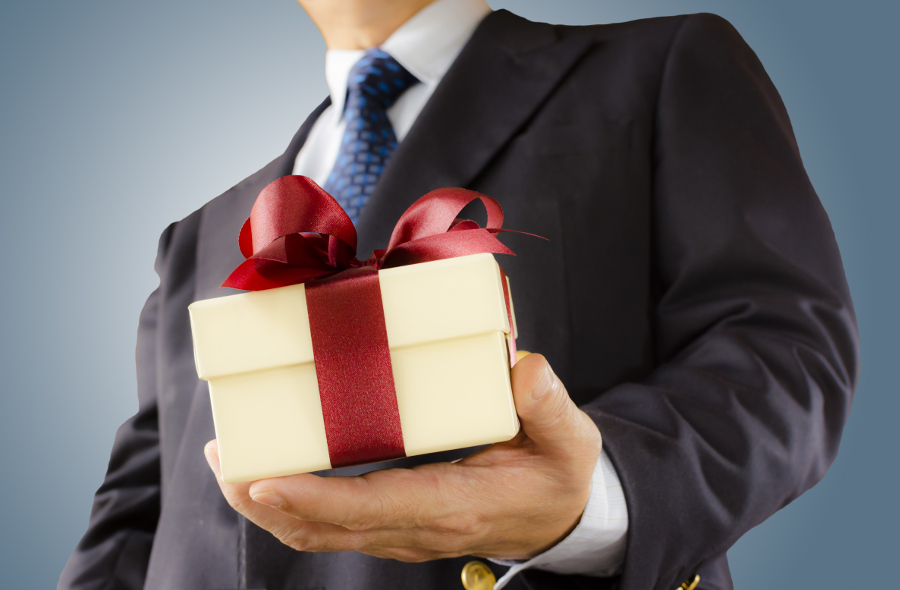 If you have not recognized a colleague's birthday in the past, consider doing so for a milestone birthday (we all know them! Thirty, forty, fifty, sixty-five).
Two things determine the appropriateness of a business gift: its cost and how personal it is. It's always safer to err on the less personal side. Some ideas for office gifts: food, a desk accessory (picture frame,) something related to the recipient's hobby interest, or a book. And never spend more than you can afford, regardless of what others are doing.
If giving flowers, avoid any possible romantic overtones. Also, consider size and scent. A busy administrative assistant with a packed desk might prefer a smaller arrangement or a potted plant.
Worker-bees take note: it's always appropriate for a supervisor to give a gift to an employee; however, an employee giving a gift to a supervisor can be interpreted as self-promoting. Consider a card instead of a gift, or giving a joint gift with other co-workers.
Sending a birthday greeting to a client is an excellent way to continue a relationship without going overboard. For a long-time client, consider sending chocolates or flowers; for your best clients, you might pair flowers with tickets to an event. Be sure to check first as to whether the client's company or organization has any policy that prohibits receipt of gifts.
Some more good-gift choices for co-workers: wall calendars, pen and pencil sets, business reference books and plants. Travel items are also very often appropriate: tote bags, folding umbrellas, travel clocks, or a watch that shows global time zones.