If you're looking for a simple way to turn an ordinary gift into an extraordinary sentiment that your recipient will want to hold on to forever, customize it! From photo vases to wine barrels, these personalized gift ideas are sure to wow and put you in the running for best gift-giver.
Personalized Gift Ideas for Men
Grilling Set
Is your special guy a guru at the grill? If so, surprise him with the ultimate grill set complete with his stamp of approval! This customizable gift idea comes with a stainless steel fork, tongs, splotted spatula, and built-in bottle opener. The tools are then arranged in an aluminum clad box which can be personalized with your recipient's name or initials, so he can continue his reign as king of the grill!
Men Gift Set
From pocket knife to cufflinks, this Personalized Men's Gift Set has it all. The perfect gift for dads, husbands, and even bosses, this sophisticated and timeless gift assortment will add a touch of confidence to anyone's ensemble.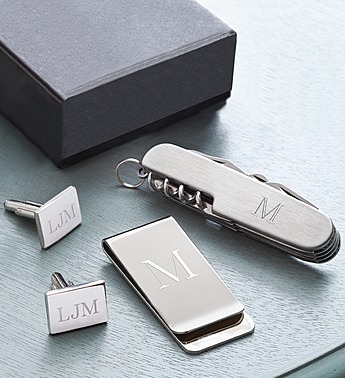 Pint Glass Set
Does your recipient know the names and science between all the different kinds of beers? Take his drinking experience to the next level with this personalized pint glass set! He'll love hosting poker night or football Sundays at his humble abode now that he has an impressive set of glasses to show off!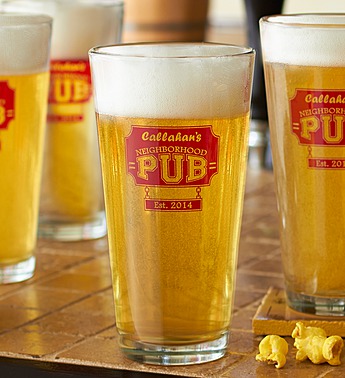 Personalized Gift Ideas for Women
On-the-Go Wine Tool Kit
It's always a party with this Personalized On-the-Go Wine Tool Kit! She'll never have to worry about being unable to open a wine bottle when she throws this customized gift into her purse. The best part? With the added personal touch of an initial or monogram, this gift doubles as a decorative piece for the dining room table or mantle!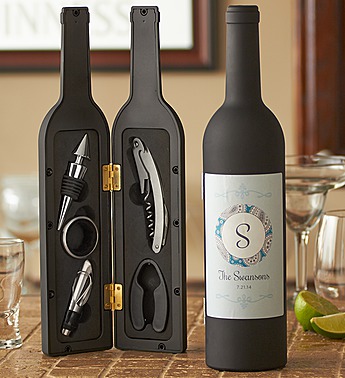 Photo Vase
Surprise her with a vase wrapped in her favorite photo or memory with a gift from our Vase Expressions collection! Pick a photo of her family, her and her other half, or just a photo of her favorite pet for a gift she'll love showing off for years to come!
Silver Name Necklace
Celebrate her given name with this unique Personalized Sterling Silver Name Necklace! She'll hold on to this gift for the rest of her life, and will think of you every time she wears it. We recommend avoiding nicknames and opting to personalize with their full name (ie: Samantha instead of Sam) so she can enjoy this gift through every stage in life.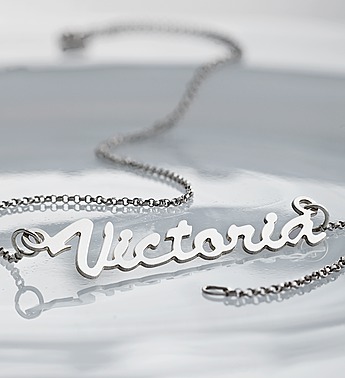 Personalized Gift Ideas for a Couple
Wine glass set
Raise a toast to your favorite couple with this Personalized Wine Glass Set! This sophisticated gift idea is perfect for engagement parties, housewarmings, and even anniversaries! They'll love "Wine Wednesdays" at their place with an impressive set of glasses like these!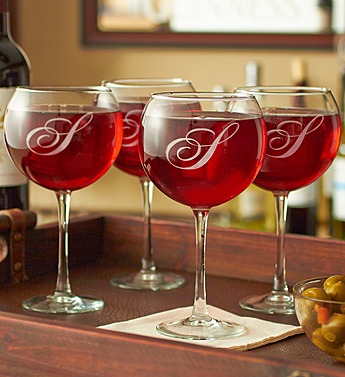 Love canvas
Gift the couple-of-the-hour with a framed work of art celebrating their love. Like the tree in this photo, their love is sure to be everlasting, especially when their initials and anniversary date is carved into the bark!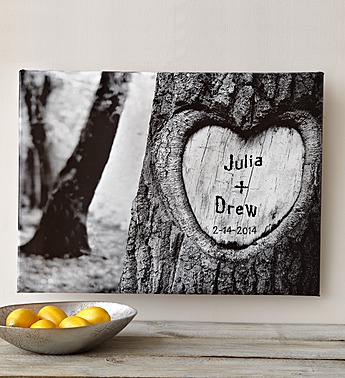 Wine barrel
A unique decorative piece and sure conversation-starter, this unique Personalized Vineyard Wine Barrel is the perfect gift to celebrate a couple's love, whether they are newly married or celebrating years of happiness.