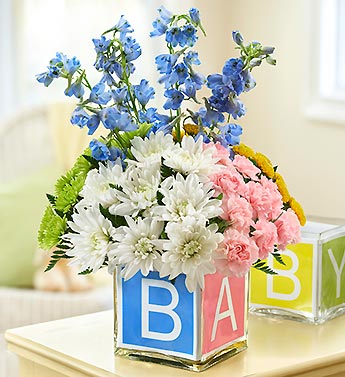 A new baby is a blessed event. If a friend or family member has recently welcomed a new member of the family through birth or adoption, you may be considering the best way to extend your congratulations. New parents will likely welcome any gift at all, but you should carefully consider the gift that you bring to the happy family. New parents are often overwhelmed with dozens of adorable, tiny outfits. In fact, if they have too many clothing items, they will have to use valuable time and energy returning these things to the store. Use these five ideas to give brand new parents a memorable, thoughtful new baby gift.
1. Maid Service
The gift of maid service is almost guaranteed to be a hit for any new parent. The weeks following a baby's birth can be hectic and tiring for both parents. Energy is usually in very low supply, and the last thing that new parents feel like doing is cleaning. Giving the parents a maid for just one day can help them cope with the mounds of laundry and piles of dishes for which there is never quite enough time.
If even one day's maid service is out of your budget, you can volunteer to personally clean their home. Even just a few hours of vacuuming, scrubbing toilets and loading the dishwasher will be a tremendous encouragement to tired and overwhelmed parents.
2. Celebratory New Baby Flowers
Fresh flowers are appropriate for any occasion, but they are especially welcome at the birth of a child. When a mother must be on bed rest in the days before or after childbirth, an arrangement of lovely flowers can brighten up a dull, cheerless hospital room. New baby flowers will be a fragrant reminder of the new life that has entered the world.
3. Child Care
If a new baby is coming to a family that already has one or more children, new parents will likely be desperate for a break in the first few weeks after delivery. When parents must tend a toddler or pick up an older child from school, resting and recovering from delivery can be challenging. Offer to take the older children for an afternoon once or twice a week for the first month of the new baby's life. New parents will look forward to being able to sleep when the baby sleeps rather than chase after a toddler.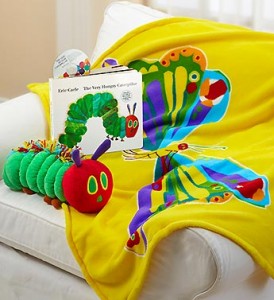 4. Children Books
Studies show that even very small infants can benefit from a parent reading to them. You can give your friend's child a head start on his or her very own library by choosing a couple of favorite picture books as a gift. You can choose old favorites from your own childhood or books that you enjoyed with your children. If you still are unsure about selecting a book, ask your local librarian which titles are the most popular with very small children.
5. Photo Shoot
Most parents love those adorable photos of sweet, sleepy newborns. However, a photo shoot and picture package can be expensive for new parents that are likely dealing with maternity leave and hospital bills. To help new parents remember those first precious weeks of a new baby's life, you could pay for a photography session with a talented photographer and a photo package. This would be a great gift on which coworkers can pitch in together to give the new family.
Above all, give the new family the gift of patience and understanding. Newborns can be very demanding, so new parents may not feel like very much company or socializing at first. Allow the new parents to set their own schedule about when to bring the baby out or when to return to work. When you call, start each phone call with the phrase, "Is this a good time for you to talk?" New parents will appreciate your kindness, consideration and understanding more than anything else in those first exhausting, exciting weeks of a new baby's life.