As recently as a decade ago, Americans preferred traditional burials of their loved ones over cremation. But in 2015, according to the National Funeral Directors Association, the rate of cremation surpassed that of burial for the first time, and the gap has been widening ever since.
This shift means more people are attending cremation services than ever before, which has left many wondering what an appropriate gift is for a cremation service. But before providing answers to that question, we first need to explain what guests should expect at this type of service.
What happens at a cremation service?
The biggest difference between a cremation service and traditional burial is the lack of a casket at the former, explains Alison Johnston, CEO and co-founder of Ever Loved, a tech company that helps families plan and pay for funerals.
But there's more to it than that.
"These services tend to focus on celebrating the impact that the person had, as opposed to mourning the loss," she says.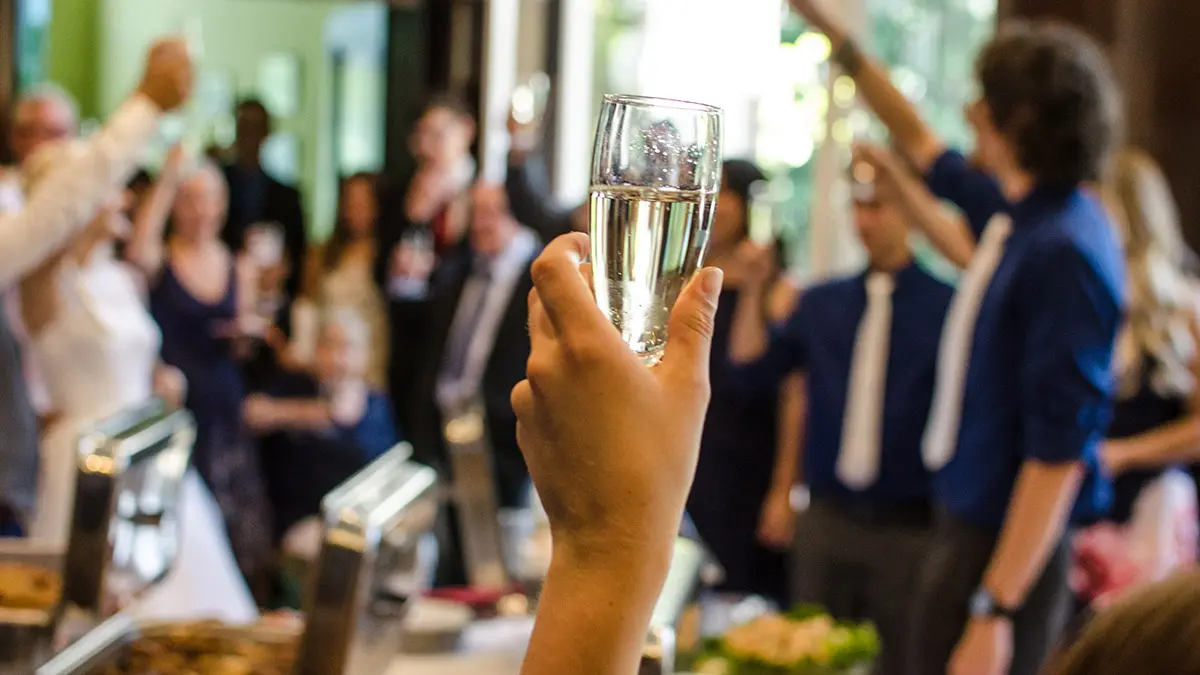 Cremation services traditionally occur at funeral homes or places of worship, but the locations are becoming more personalized as families opt for casual celebrations of life. "They often take place in a favorite location, like a park or restaurant, and families often ask attendees not to wear black," she explains.
During the service, friends and family may gather around to share stories, offer up a prayer, raise a toast, or plant a tree in memory of the deceased.
This personalization and shift toward the celebration of life aren't the only reasons for the increase in this method of disposition. "Cremation is more affordable, more environmentally friendly, and offers more flexibility to the family of the deceased," Johnston says.
The specifics of a cremation service also vary based on cultural, religious, and personal preferences. If you've been invited to one and are unsure about the tone of the service, check the memorial announcement or obituary, or ask someone who is close to the family, Johnston suggests.
Once you have a better understanding of the type of service you will be attending, you can let this knowledge help guide your gifting. Here are some ideas of where to start.
Flowers for cremation services
When you're unsure of what to give, sending flowers is a nice gesture for cremation services, Johnston explains, especially when the arrangement can be later displayed in a family member's home.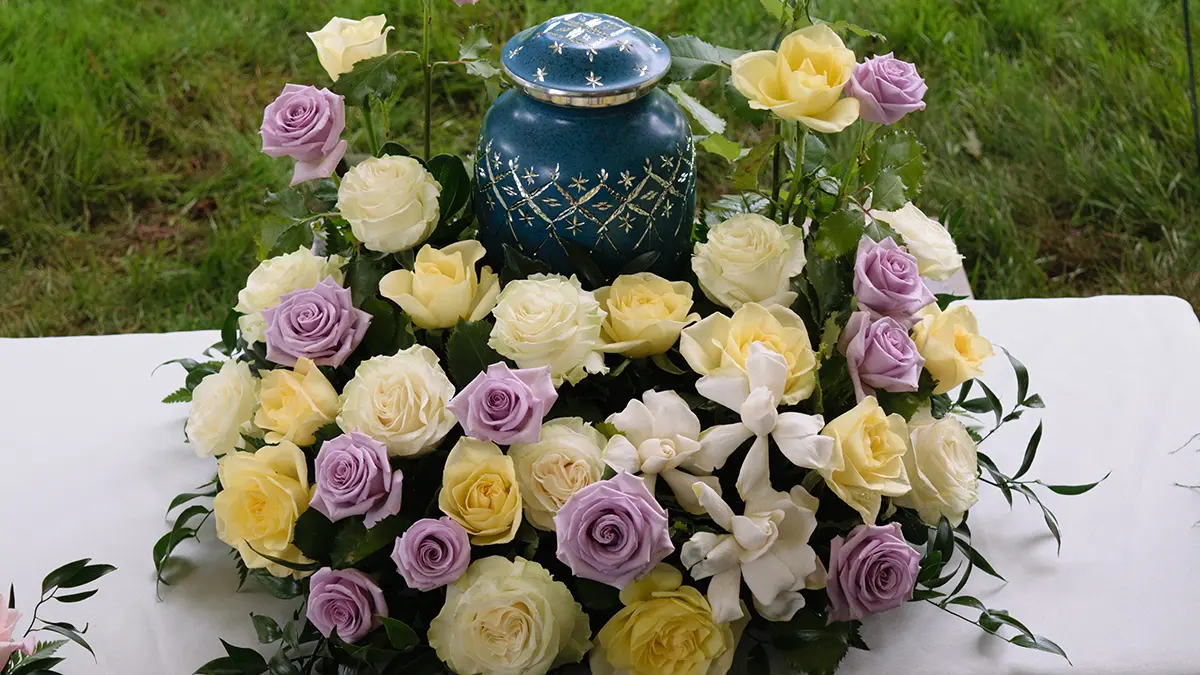 Roses, chrysanthemums, freesias, dahlias, and orchids are common flower types appropriate for a cremation service. You can choose specific flowers based on their meaning, or, if you had a close relationship with the deceased, you might want to send a bouquet of their favorite color, such as a calming lavender or bright yellow arrangement.
If you didn't know the deceased person well, a classic and elegant arrangement is always appropriate. White calla lilies are an excellent choice, as is a bouquet of hand-gathered white flowers.
Also, keep in mind that the immediate family purchases the cremation spray (a wreath-like arrangement that envelopes the urn), so it's advisable to opt for a beautiful bouquet instead.
Remembrance gifts
Remembrance gifts are long-lasting tokens that can be placed in the home or garden and are excellent options to send for a cremation service. These gifts are meant to comfort the bereaved while honoring the deceased.
A plaque, tapestry blanket, or engraved clock are just a few of the many options available. If the deceased loved the outdoors, wind chimes or garden stones are a nice way to celebrate their life. Another option is a living memorial, such as a memorial garden or remembrance peace plant, that will flourish and provide comfort for years to come.
Some remembrance gifts are also faith-inspired. Depending on the religion, you may want to send a memory cross or sentiment angel. No matter what you decide, sending the gift to the funeral home or directly to the bereaved is appropriate.
Curated food baskets
Another way to show your support to the bereaved family is to send a curated sympathy basket. This helps relieve some of the burden of shopping and preparing food during this difficult time. Popular choices include a fruit basket, bakery tray, or comforting sympathy meal.
In this case, it's best to send the gift to the home, either before or after the cremation service. This is an excellent option if you can't attend the service, live far away, or simply want to show your support in a different way.
When in doubt, Johnston recommends taking a cue from those nearest to the deceased.
"Pay attention to any preferences shared by the family alongside details about the service." And if the family requests no physical gifts, you might consider other options such as donating to a good cause in memory of the deceased or simply doing a favor for a family member to help them while they're grieving.
---