When it comes to celebrating a pregnancy, friends and family members often focus on the baby. You can't blame them — shopping for baby gifts is fun. Expecting moms, though, deserve to be pampered during this special but often trying time.
That's why giving the mother-to-be gifts that encourage self-care is a great idea. Self-care — actively doing things that help your mental, emotional, and physical well-being — is beneficial to everyone but especially pregnant women, because it contributes to the health of both mother and baby.
Examples of self-care can include exercising regularly, getting enough sleep, eating a nutritious diet, and managing stress levels.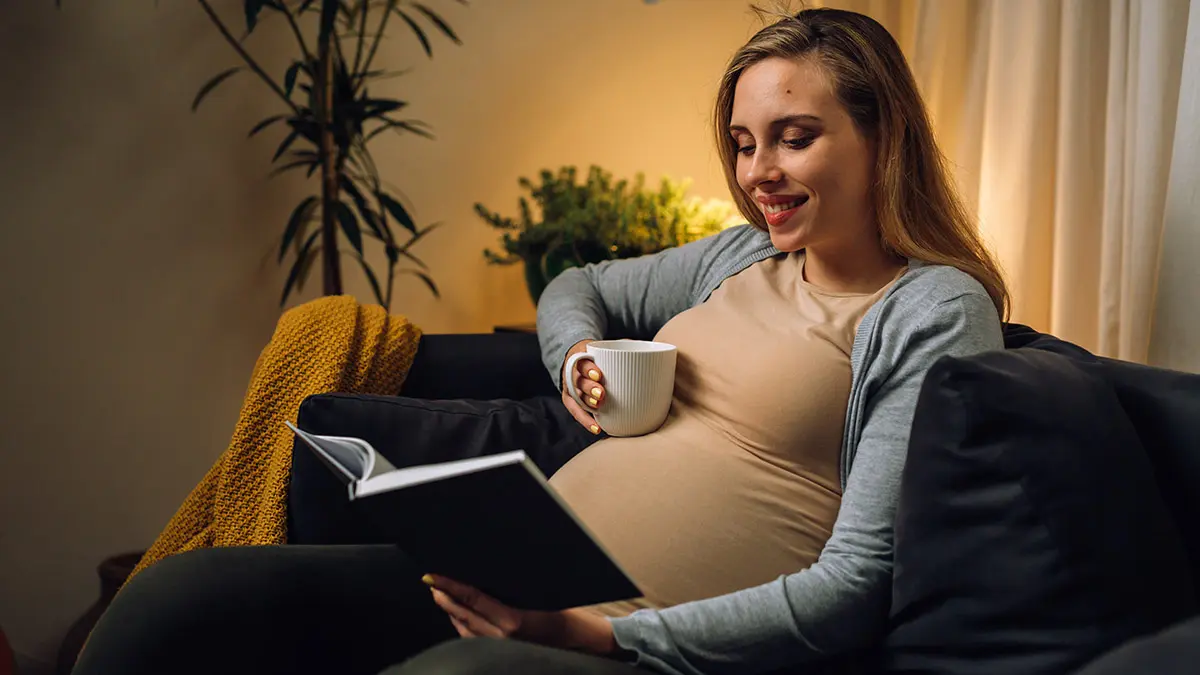 "Growing a human is rough on the body," says June Doran, who shares advice and personal experiences about pregnancy and mothering at Growing Serendipity. "New moms know this. But I think they would tell you that prioritizing self-care during pregnancy is more about making self-care a habit before the baby arrives.
"Because once baby arrives, and you're responsible for a completely-dependent-on-you tiny human, self-care becomes so much harder to make time for."
Doran offers these general suggestions for pregnancy self-care:
Make time for rest, exercise, and nutrition.
Listen to podcasts or music on walks.
Sleep instead of scrolling social media.
Stock your pantry and fridge with easy-to-grab snacks, such as baby carrots, string cheese, wheat crackers, and fruit.
Decide who are the parenting "experts" that resonate with you — and ignore everyone else.
How friends and family can help
If you are close with a mother-to-be, offering to take some tasks off her plate is a great way to encourage her to make time for herself, Doran says. Partners, she shares, also can help by becoming as involved as possible in the pregnancy: going to doctor appointments, helping set up the nursery, reading up on what life is like with a newborn, etc.
"Friends can give gift cards for things like cravings (hello, ice cream after a long day at work!), new comfy clothes, or a pedicure, for when you can't reach your feet anymore," Doran suggests.
Another good choice for moms-to-be, Doran shares, is the gift of laughter. "Give her a funny pregnancy book," she suggests. "Because sometimes, when you're experiencing the not-so-fun parts of pregnancy, the best thing you can do is laugh."
She also says that as long as the mom-to-be is getting a balanced diet, she shouldn't be afraid to indulge her cravings. "There have to be some perks to being pregnant, after all!" Doran exclaims.
11 self-care gifts for pregnant women
Need more ideas? If someone you care about is expecting, you can help her care for herself by choosing one of these gifts for pregnant women.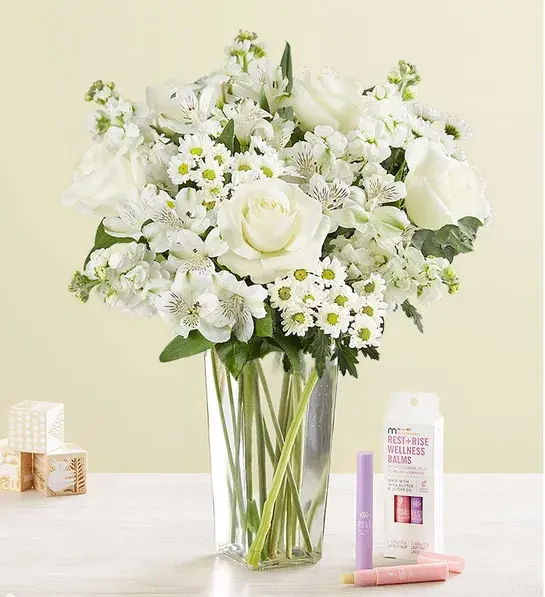 Celebrate the mother-to-be with this lovely bouquet of fresh white flowers. And, for a limited time, get a free set of soothing pregnancy balms, too! The lavender cream soothes and relaxes, while the ginger and grapefruit balm helps relieve nausea and boost energy.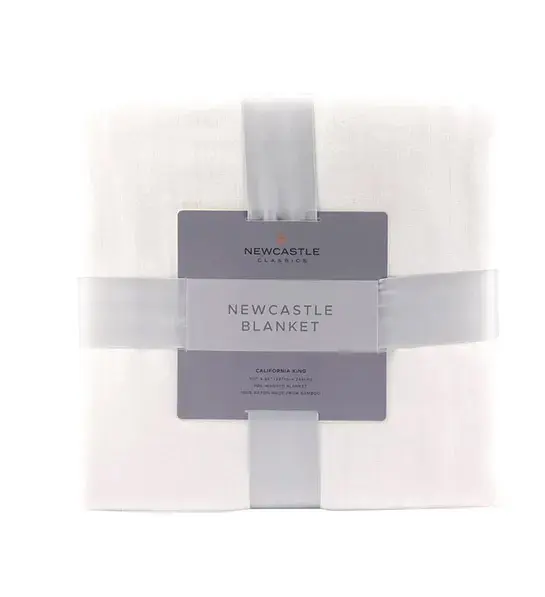 This blanket offers snuggly comfort when the mom-to-be needs to rest. She can layer the 90-inch-by-96-inch blanket, which is made of 100% natural bamboo muslin, on her bed or keep it handy near the couch for napping.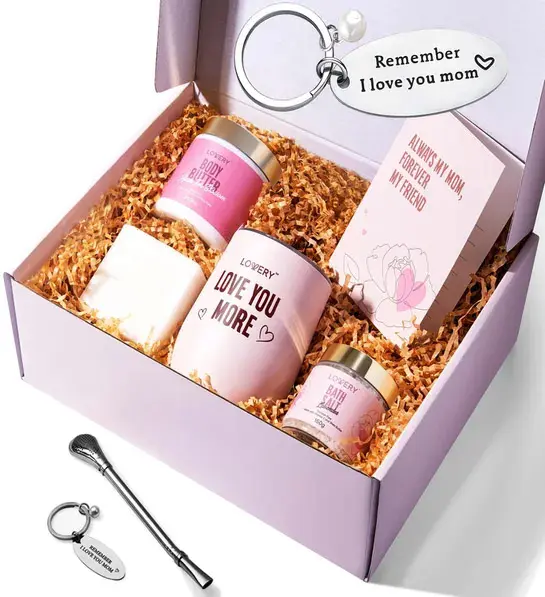 This eight-piece aromatherapy gift set includes body butter, bath salts, and handmade soaps in various scents to moisturize and soften the pregnant mom's skin.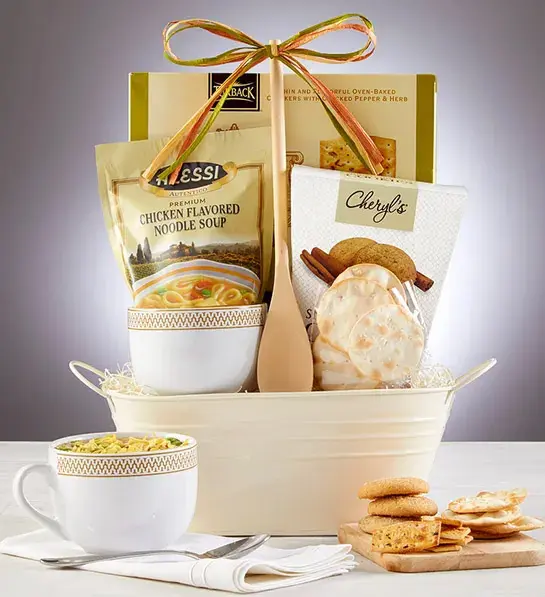 Soup is such a comforting food, and moms-to-be need all the comfort they can get. Treat her to this basket filled with gourmet soup, crackers, and Cheryl's yummy snickerdoodle cookies. She can keep the stoneware mug as a reminder of your thoughtfulness.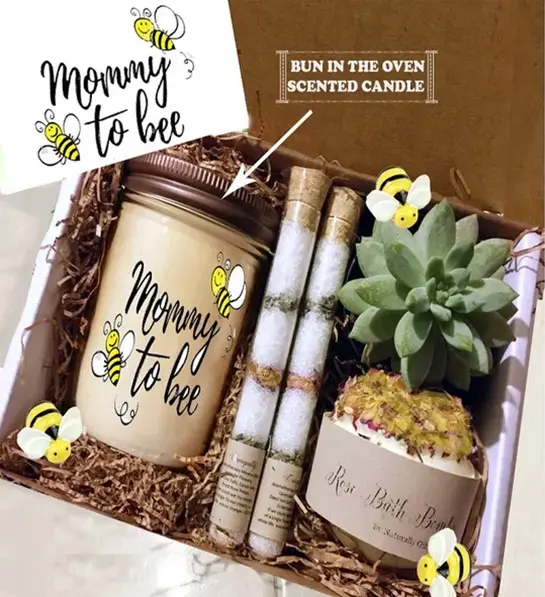 This charming gift touches all the bases for expectant mom self-care. The box includes a live succulent plant, bakery-scented candle, cute resin bumble bees, rose and lavender salt tubes, and a bath bomb.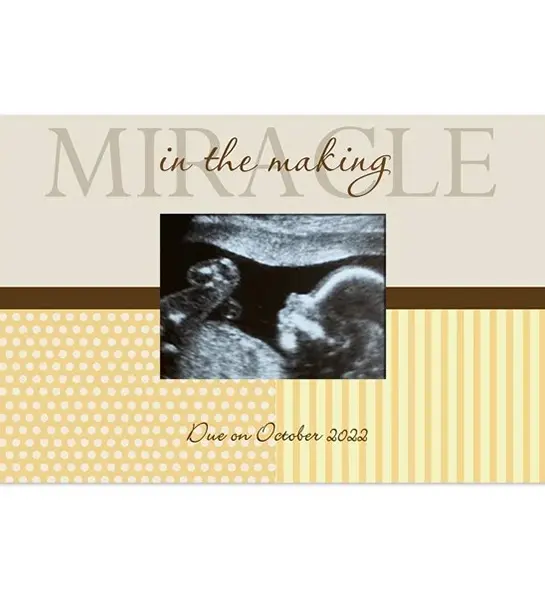 Self-care can include focusing on the miracle happening within the expectant mother's body. She can display (and marvel over) her ultrasound photo in this customized photo magnet.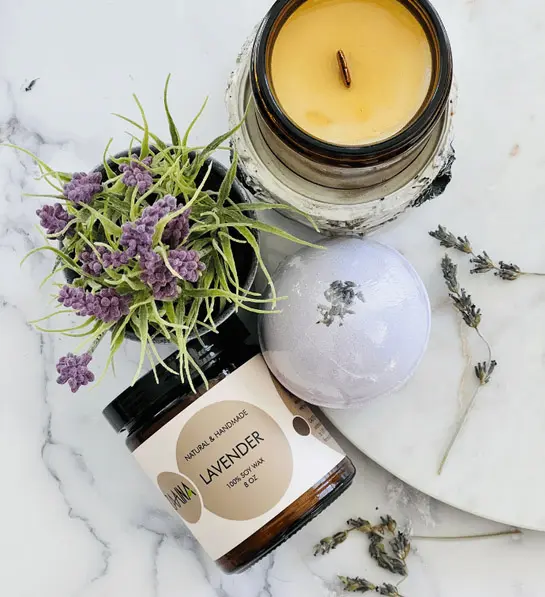 Encourage the mom-to-be in your life to take some time to relax in a warm bath with this handmade gift set. It includes a lavender soy candle and lavender bath bomb.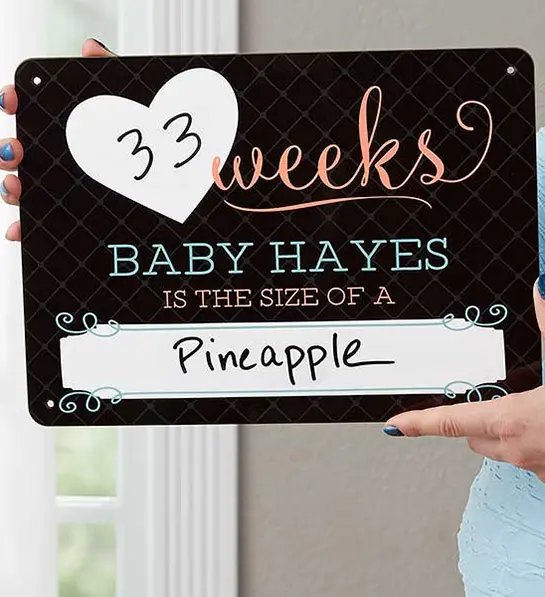 She'll love counting down the days until her due date with this cute sign. You can personalize it with the baby's name (or the nickname the expecting parents are using while they wait) and a line of customization.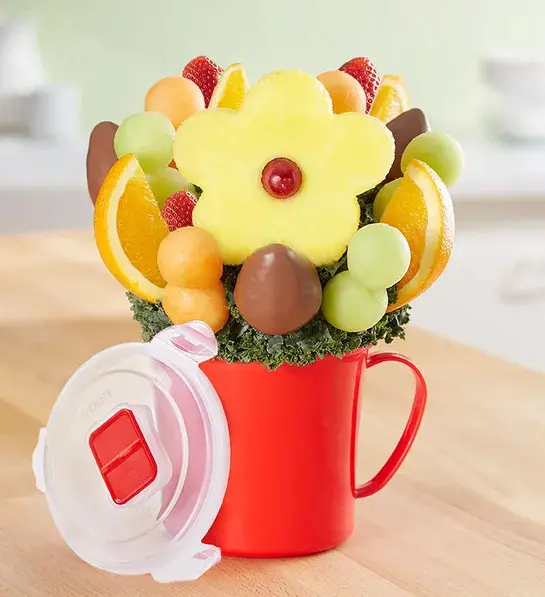 Any mom-to-be will enjoy this cheerful and tasty gift. She'll find a colorful arrangement of fresh fruit, including a pineapple daisy with a grape center, strawberries, orange wedges, and melon ball skewers, all arranged in a reusable red mug.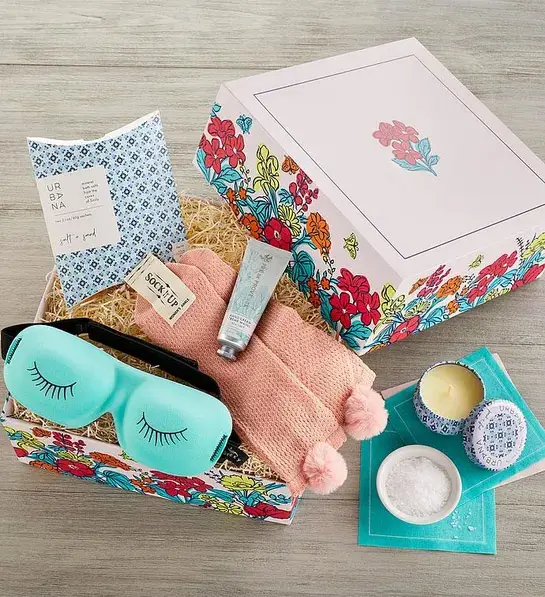 A pregnant woman needs her sleep, and she'll look forward to getting her shut-eye thanks to this thoughtful self-care gift box. It includes mineral bath salts, hand cream, a scented candle, pink pom-pom socks, and a soft "Five More Minutes…" sleep mask.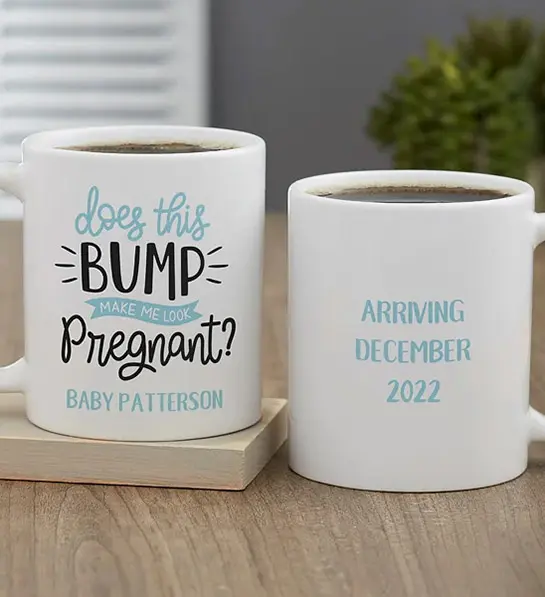 She may have had to cut back on her caffeine intake during pregnancy, but she'll show she hasn't lost her sense of humor when she uses this fun gift. You can personalize the mug with her name and an optional message on the back.