Written by our Founder and CEO, our Celebrations Pulse Sunday Letters aim to engage with our community. From sharing stories to welcoming your ideas, we want to help you to express, connect, and celebrate the important people in your life.
The arrival of fall is an exciting time. Many point to the color changes of leaves, particularly in the Northeast. For others, autumn marks an end to summer fun, a change to cooler temperatures, shorter days, and a "back to the grind" mentality, particularly for kids going back to school.
And fall also represents a sense of anticipation, as we look forward to our most revered holidays, Halloween, Thanksgiving, Hanukkah, and Christmas. If summer was all about spending time with the immediate family on intimate vacations to scenic destinations, fall is about planning for the annual reunions of extended family around a basted turkey or a decorated tree.
Season of new seasons
But there's another eagerness that arrives in fall that awakens the sports fan in all of us. The start of the NFL season means that a very large contingent of families have their Sunday afternoons planned around the television watching and rooting for their favorite teams.
Fall also means the arrival of the college football season, replete with tailgate parties and marching bands at some of the most bucolic collegiate campuses in the country. For many who are alumni, the experience provides recollections of a time of growth, innocence, and the start of life-long friendships.
And, fall also brings with it the impending start of the NBA, NHL and Major League Soccer seasons. October is a sports fan's dream since it's the only month in the year where all the major professional sports leagues are in action.
Forging communities
All these different teams' forge connections for many who form communities around their beloved franchises. The Cleveland Browns football team has their Dawg Pound, the Pittsburgh Pirates baseball team has their Bucaroos Kids Club, the Detroit Red Wings hockey team has their For'em Club.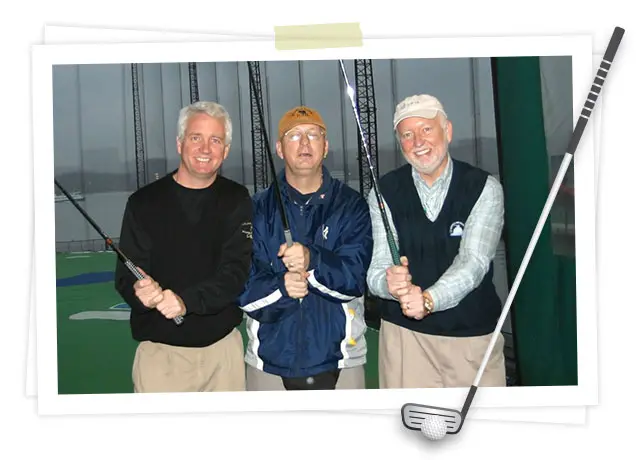 In total, there are 151 Major League sports franchises (MLB, NHL, NFL, NBA & MLS) in North America that are spread across 52 cities in the United States and Canada, each with their own communities, their own nicknames, and their own shared desire for their teams to be champions. And they all converge annually, beginning in October.
Shining above them all in October – and a sure sign of autumn's arrival – is Major League Baseball's World Series, commonly referred to as the Fall Classic. For more than 100 years, October has marked the end of the baseball season as it crowns its World Series champ.
Holding out World Series hope for the Mets
The McCann family has a special place in our hearts for the New York Mets. We grew up in Queens, the borough that the Mets call home. The McCanns were drawn to the team when it was established in 1962. The Mets were the Queens' answer to the Brooklyn's Dodgers, who left for Los Angeles in 1958.
The Mets created a community that supports a perennial underdog. That community sticks together and roots for the team, despite the fact that the Mets have a history of some tough times. Yet, we all remain devoted, as a community, to the team.
There were two brief exhilarating moments that brought the Mets fans together in jubilation. The team won their first World Series win in 1969, upsetting the heavily favored Baltimore Orioles. That victory was one of Jim and Chris's fondest memories growing up, and solidified a life-long allegiance to the Mets. The Mets have only won one other World Series, and that was way back in 1986.
Every year, our family and the entire "7 Line Army" (club nickname for the 7-subway line that takes you to the Mets' home of Citi Field) hold out the hope that the Mets will wind up in the World Series come fall.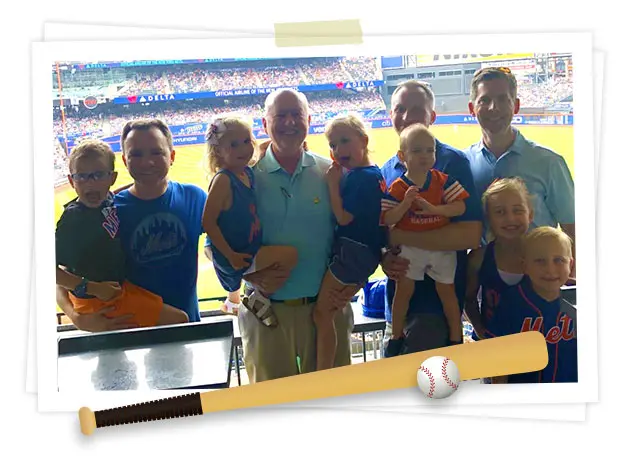 Ignite the passion for your special team this fall
One of the reasons fall is so revered is because of baseball and its long rich history with autumn. Baseball is older than many trees that see their leaves change, and despite generation upon generation of change in our society, baseball still plays by the same rules, and still plays the World Series in October, and more recently into the early days of November, during the height of fall.
Wherever your sports passions lie, the coming of fall is bound to rekindle and rev-up your fan cheering skills as you join millions of other communities of fans across the country. And whether it's the rink, the court, the pitch or the diamond, good luck to your teams this season, and enjoy the distinctiveness that is the sport's lovers' season of fall.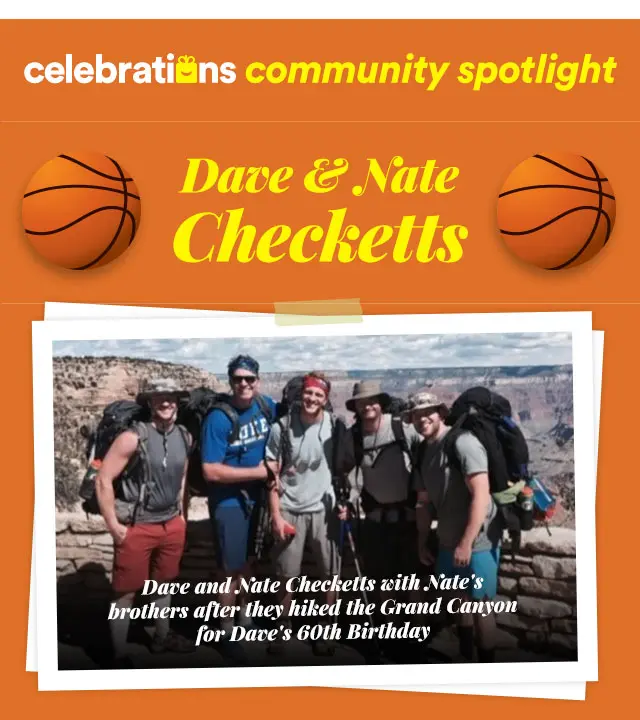 Speaking of being a sports fan, Jim recently spoke to Dave Checketts and his son, Nate Checketts.
Dave is the founder and chairman of SCP Worldwide, a consulting and investment firm for sports teams. Dave is also the former CEO of the Madison Square Garden Company and former president of the New York Knicks.
During our conversation, Nate shared that his grandfather asked each of his children, including Dave, to recite a poem rather than giving him a gift. Dave still remembers his favorite poem to this day, "If" by Rudyard Kipling. His father had a keen interest in the reason the poems were chosen. This focus on the arts and desires for self-exploration were passed down from Dave to his son, Nate. In fact, years later, Nate's family experiences helped inspire him to start his own company Rhone , a menswear company that helps its customers share tips and motivation for men to enrich their minds, bodies, and relationships. Recently, Rhone launched the 12 Pursuits initiative, encouraging its online community to dedicate each month of the year to a different aspect of wellness. Rhone also collaborated on mental health with Men's Health.
What rituals do you have as a family? What if you asked friends and family to share their favorite poem at dinner? What new things would you learn? Give it a try and let us know how it goes.
All the best,
Chris and Jim