I love flowers so much that even though floral design is what I do for a living, creating with flowers is what I like to do on my "time off". I recently treated myself to a fabulous workshop hosted by Mayesh Wholesale in Charleston, SC and turned the whole thing into an anniversary road trip for me and my hubby! It was our first time in Charleston but it won't be our last!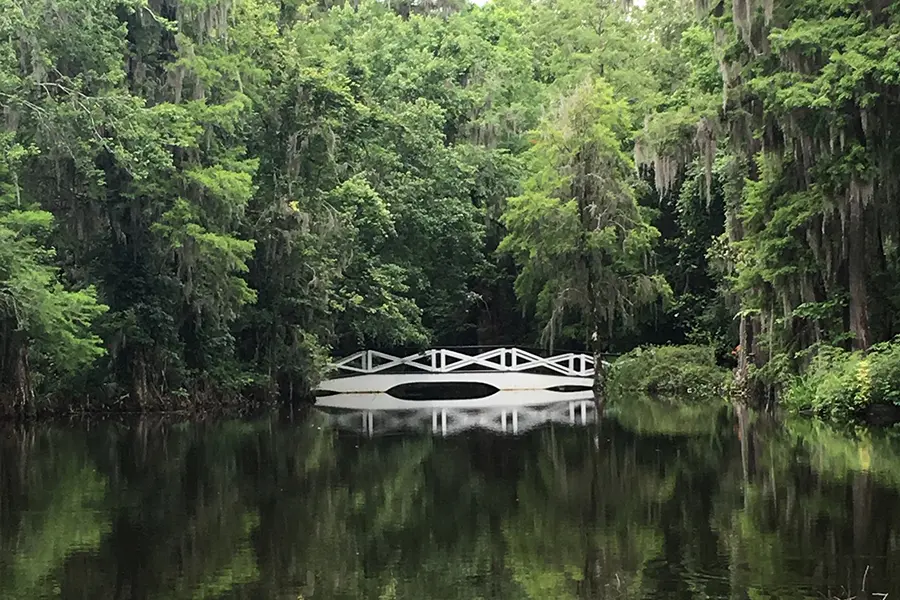 I highly recommend a visit to the Magnolia Plantation and Gardens!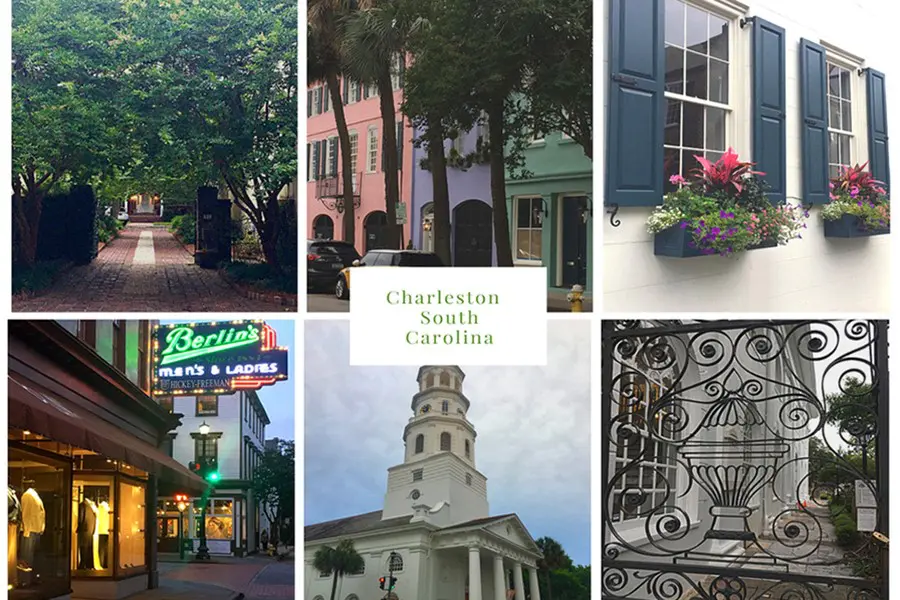 I loved walking the streets of the city with all the magnificent homes, gardens, and beautiful window boxes. And don't get me started on the food! But for now, I wanted to share some highlights from the incredible Mayesh Design Star Flower Workshop – Create and Curate – featuring the 2018 Design Star winner, Kaylee of Flourish by Kay.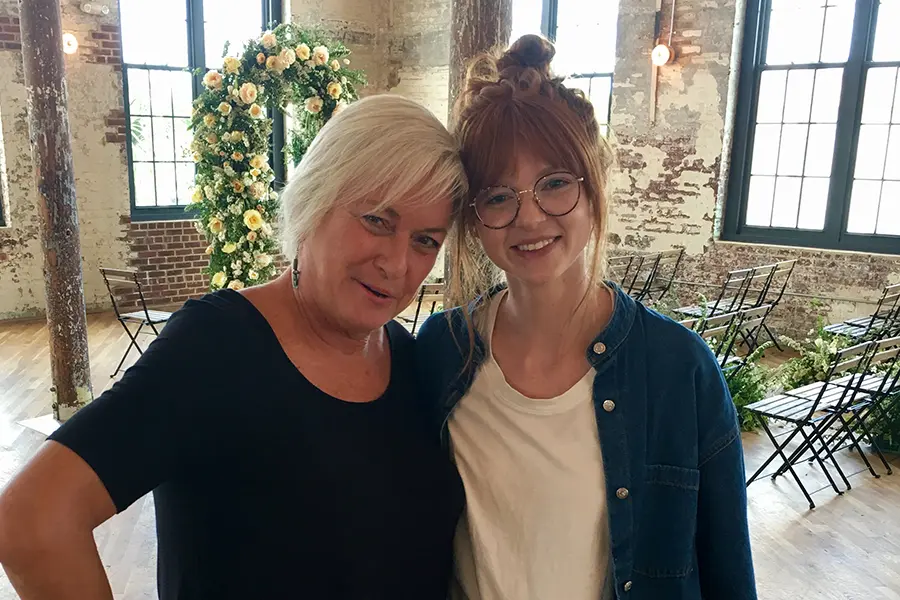 Kaylee is a young, talented, passionate, and free-spirited floral designer based in Oregon. It was a pleasure to listen to her talk about her approach to her work, which is primarily weddings. I can totally relate to her process of seeing the whole picture, getting to know the bride and her vision, and how one can bring that vision to life through color, texture, and design. Forming a relationship with the bride so that she trusts you enough to let you create, knowing that everything will be even more beautiful than she ever imagined, is perfection!
Creating a Mood Board
Whatever the event is that you are creating the floral for, creating a mood board is an important step and that was our first assignment. Luckily for me, I am in the middle of planning my daughter's wedding, and I came well prepared with images for my board!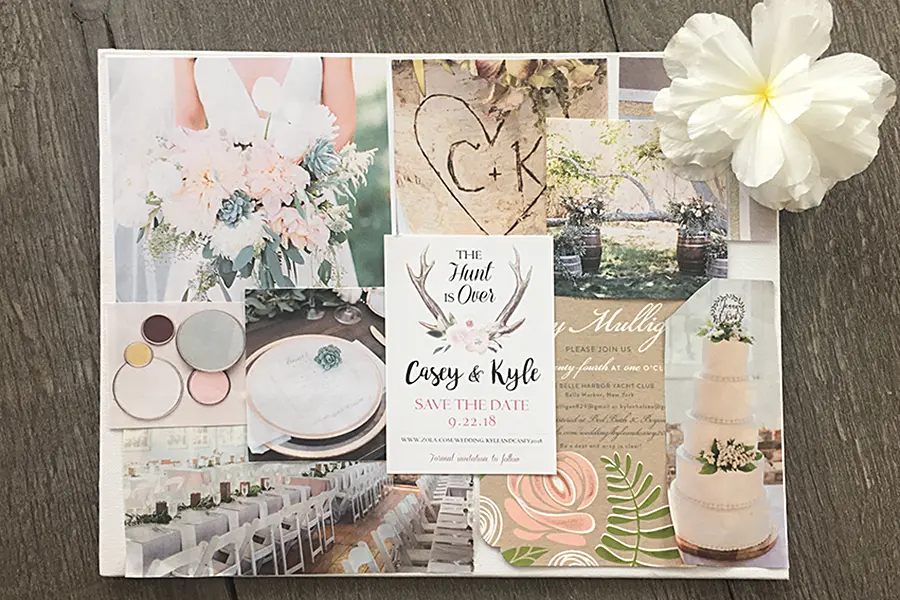 Once you know where you're going it's much easier to get there. After we created our boards and were served wine, Kaylee had everyone walk around to look at all of the boards. At each board, you were to write down one word that you felt captured its particular "mood" – without repeating a word already on the list!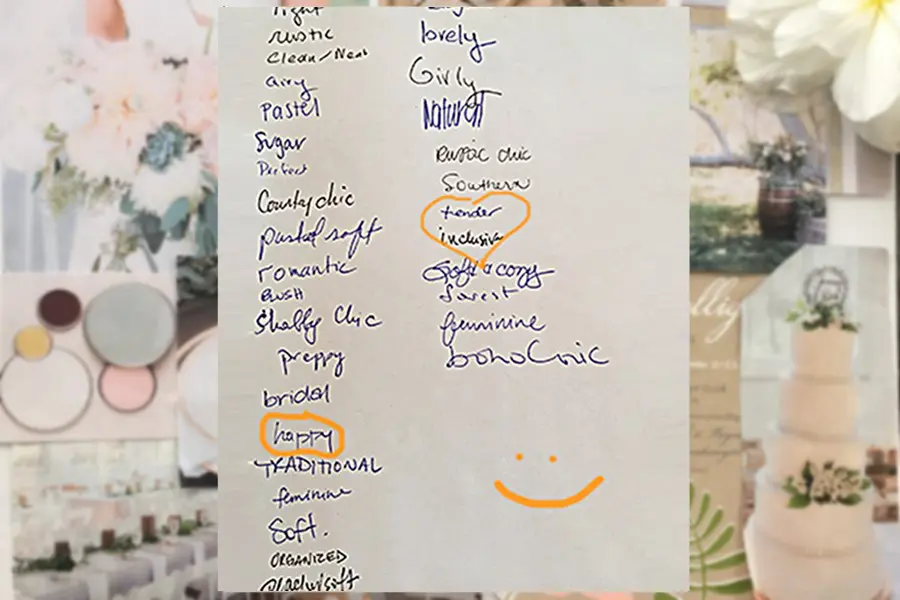 I must say I was a little apprehensive at first because I feel that creating is so personal, and I didn't really want to know other people's opinions about my board. But, I let it go, and in the end I was really touched by the words people chose, especially three: happy, tender, and inclusive. What more could you want a wedding to be!
Your mood board will be where you start when compiling for a flower list. A few of the big trends for wedding flowers this year are:
Naturally unique bouquets brimming with seasonal blooms and botanical elements
Mixed neutral color palettes with combinations of white, cream, and taupe tones
Foliage-rich bouquets with an emphasis on texture
Two of the elements that brought this workshop to the next level were the variety and quality of flowers. They were sourced from artisan growers around the world by Mayesh Wholesalers through their Luxe Blooms line. Flowers that take your breath away: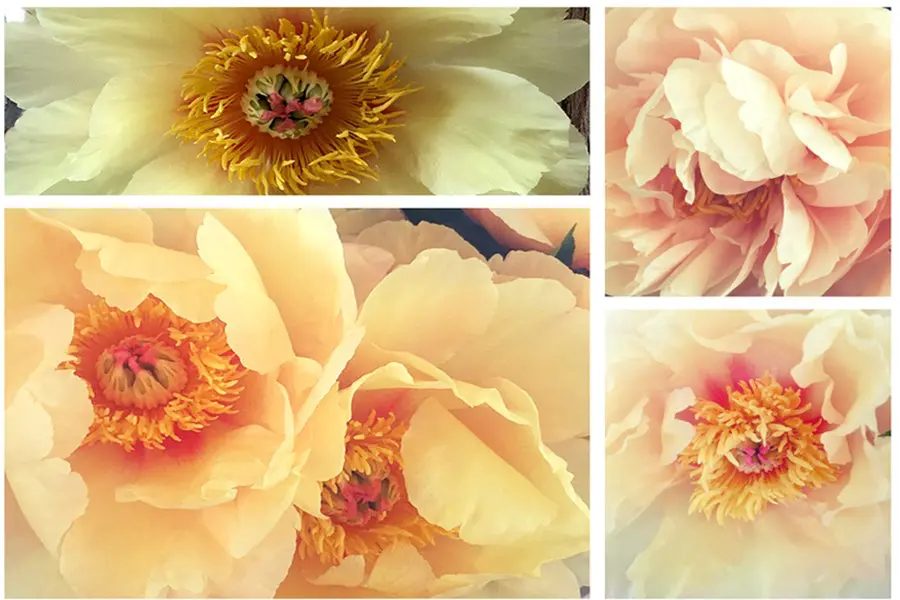 Peonies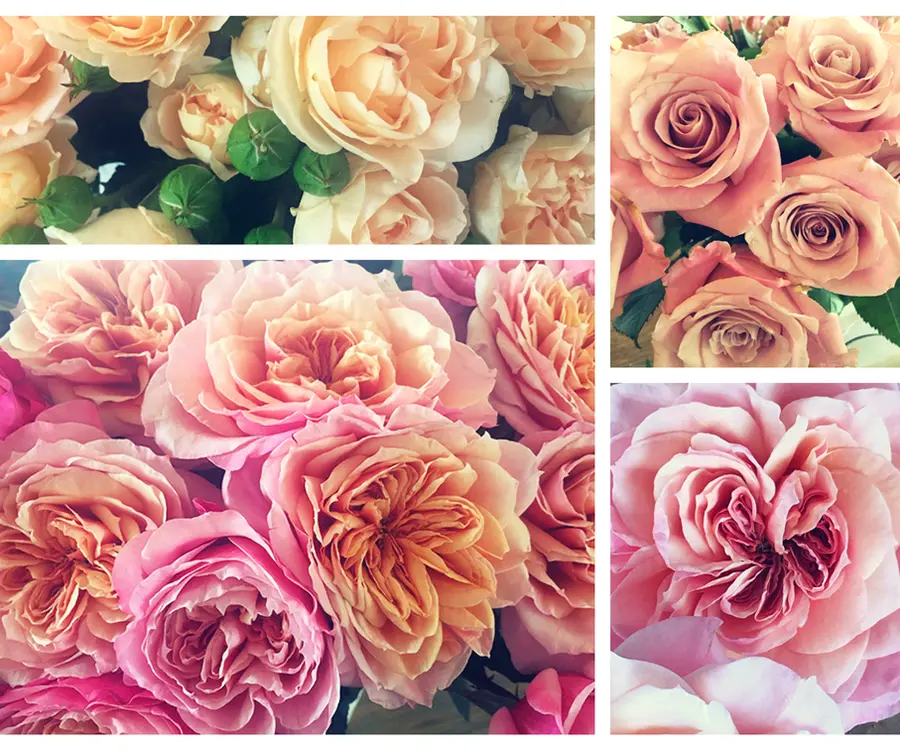 Roses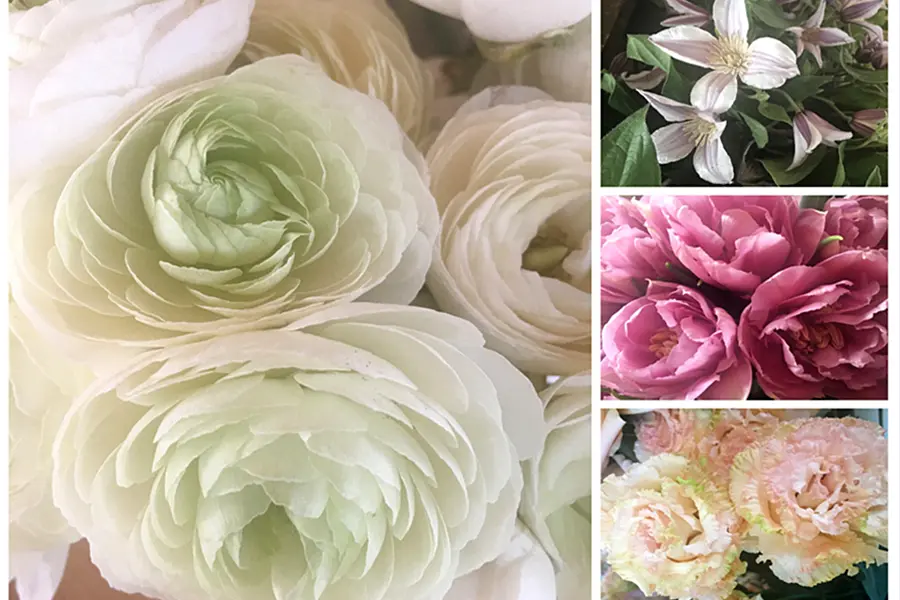 Ranunculus, tulips, lisianthus,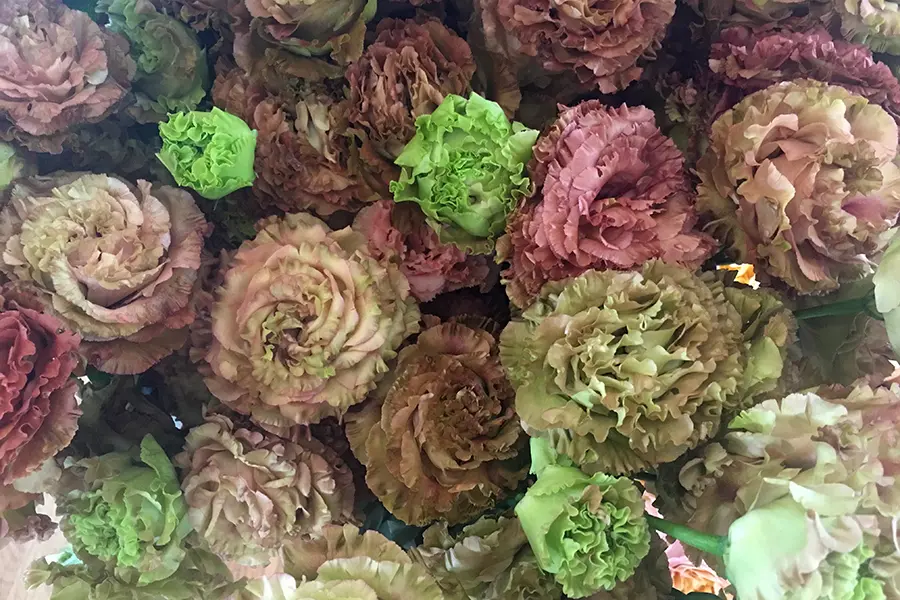 Oh, my!
I'll give you a little time to savor these incredible gifts of nature. Next up, bridal bouquets and floral arches created in the magnificent Cedar Room at Mercantile and Mash!