Creating a floral arch on site was the final project of the workshop. This was a group project that was led by Kaylee and an assistant, with help throughout the process from all attendees.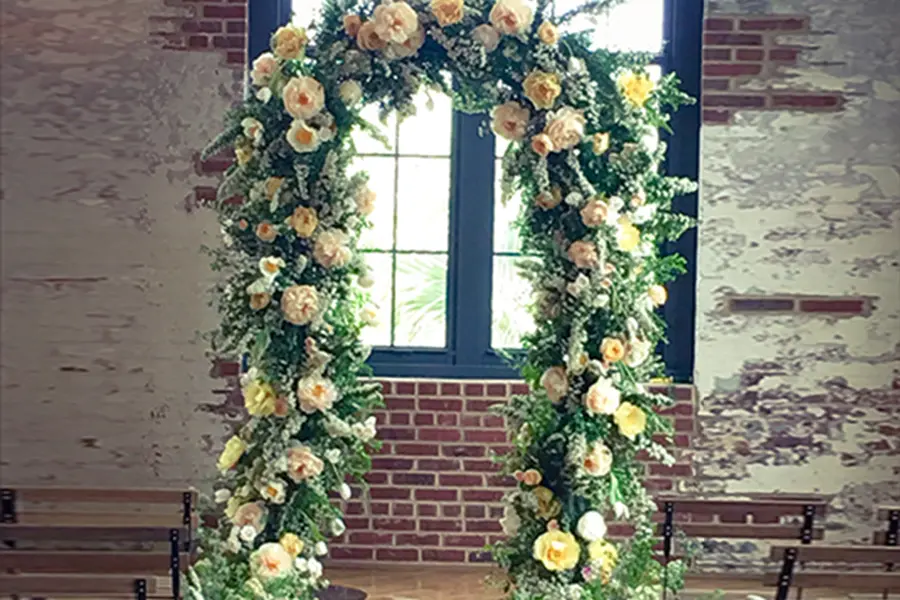 The first step to creating this fresh flower floral arch is to attach a brick of floral foam, which has been thoroughly soaked in clean water, to the sides and top of the metal base.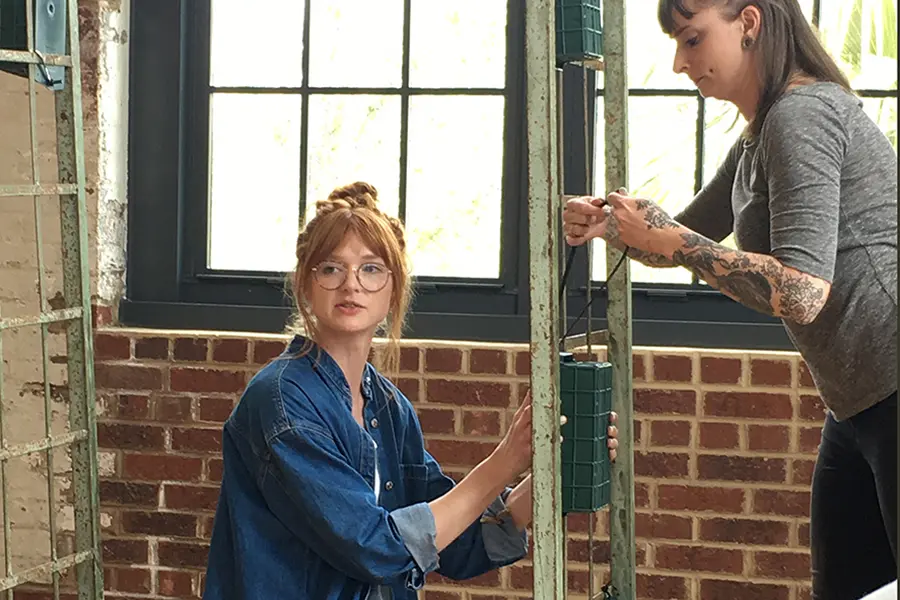 The bricks can be attached and secured to the base using heavy-duty zip ties.
Start at the top of the arch creating the basic shape, first with foliage and flowering branches, then focal flowers.
Work one section at a time.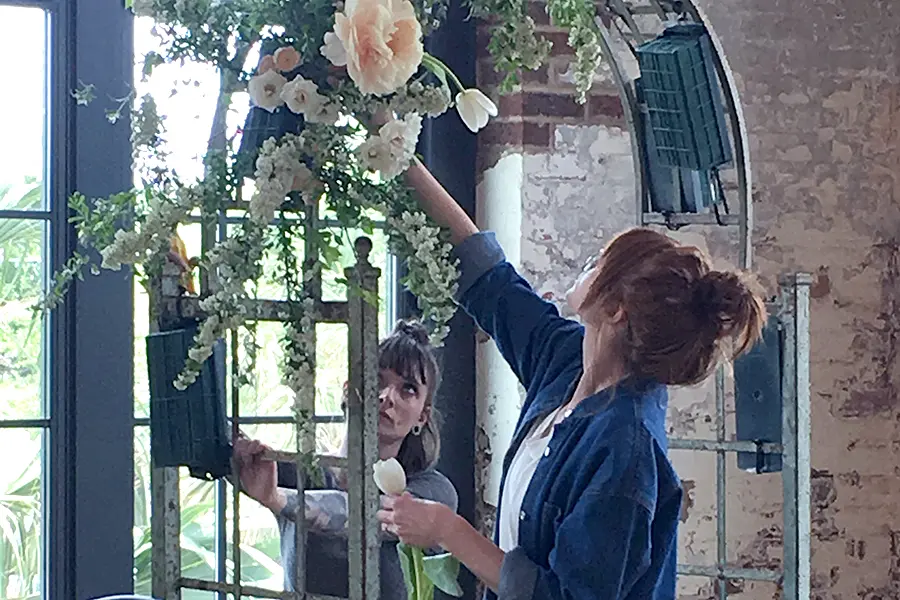 Continue to the next brick of floral foam, again creating your basic shape. You will go back and fill in more floral once you have your basic shape done on the full arch.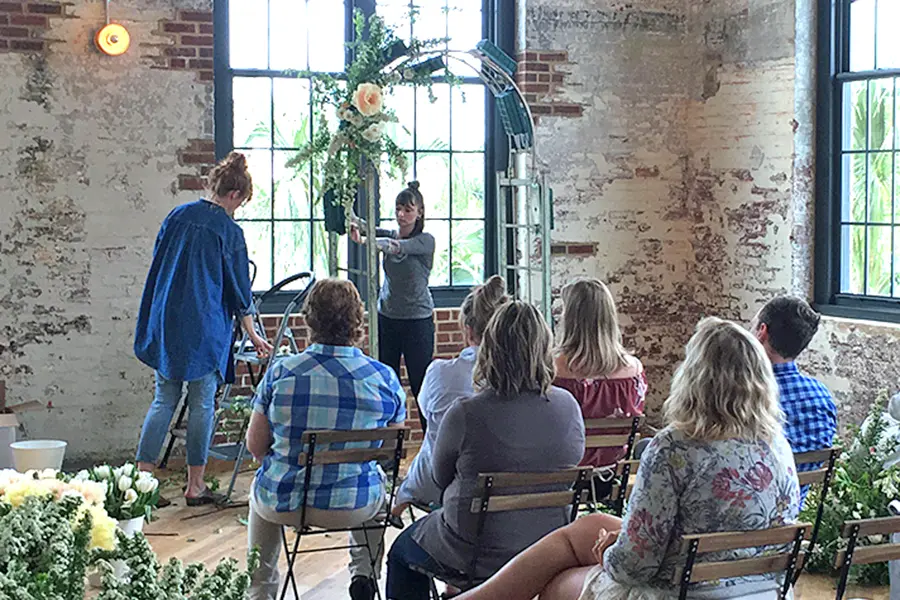 Here's Kaylee in the zone, completing the arch to her standards!
It's a time-consuming project but the result is worth it. And when you are working with quality seasonal flowers like these, especially the white spirea branches, how can you go wrong?!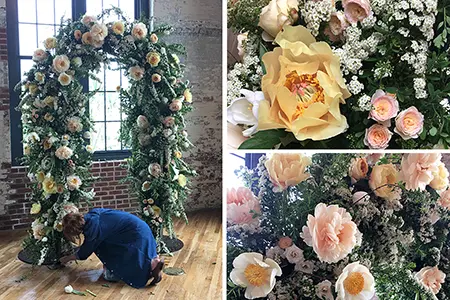 And we're ready for the bride and groom!