It may have been a snowy cold Wednesday night in Rockaway but nothing stops this creative crowd! We had a full house from our second Creative Workshop by 1-800 Flowers at Bungalow Bar.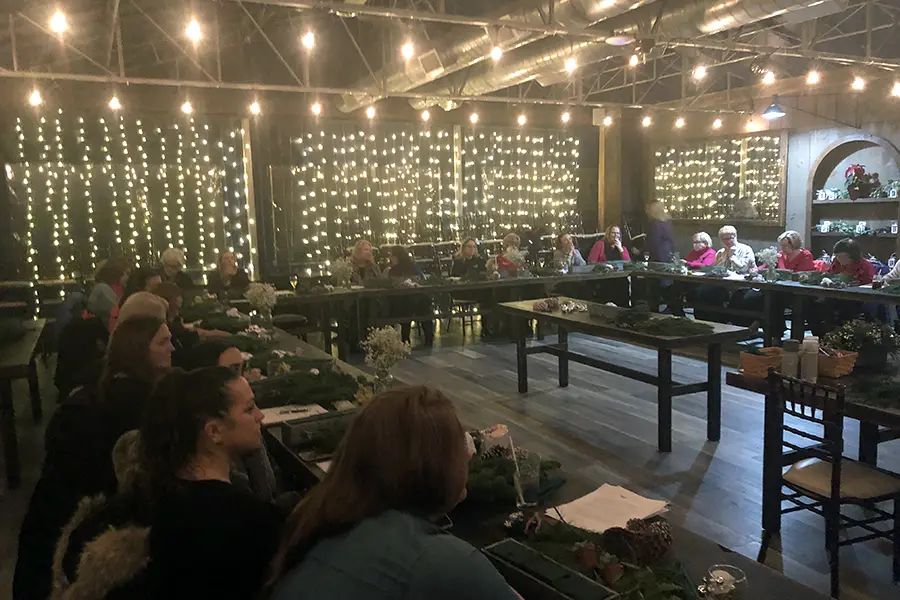 Katy Bree, the General Manager at Bungalow Bar got the night started by sharing an old family recipe for an Irish Crème cocktail that she likes to call "Holiday Hooch". It was a fun way to kick start the night and everyone seemed to love the drink (I know I did)!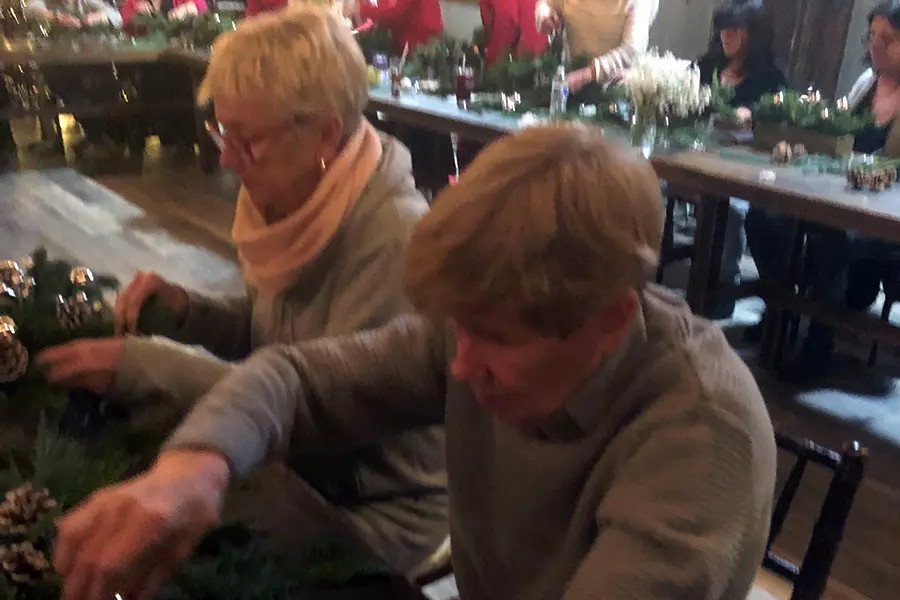 Then everyone got down to the task at hand.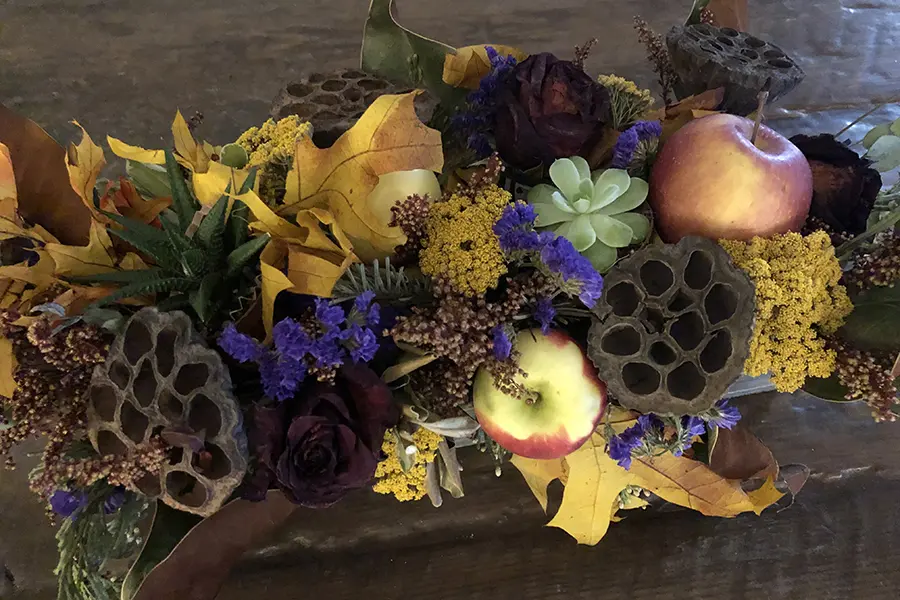 Taking what could be saved from this three-week-old arrangement,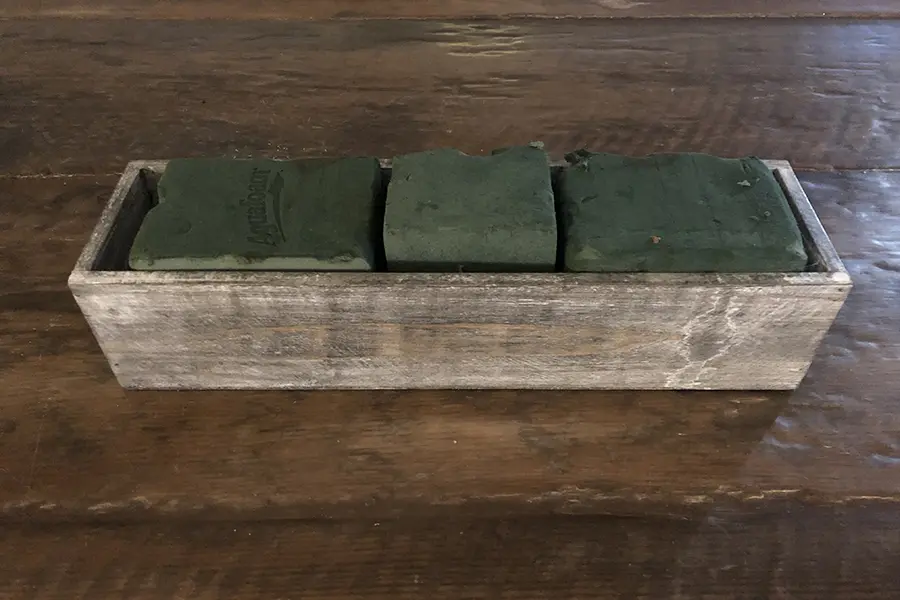 Filling the wooden planter with fresh, soaked floral foam.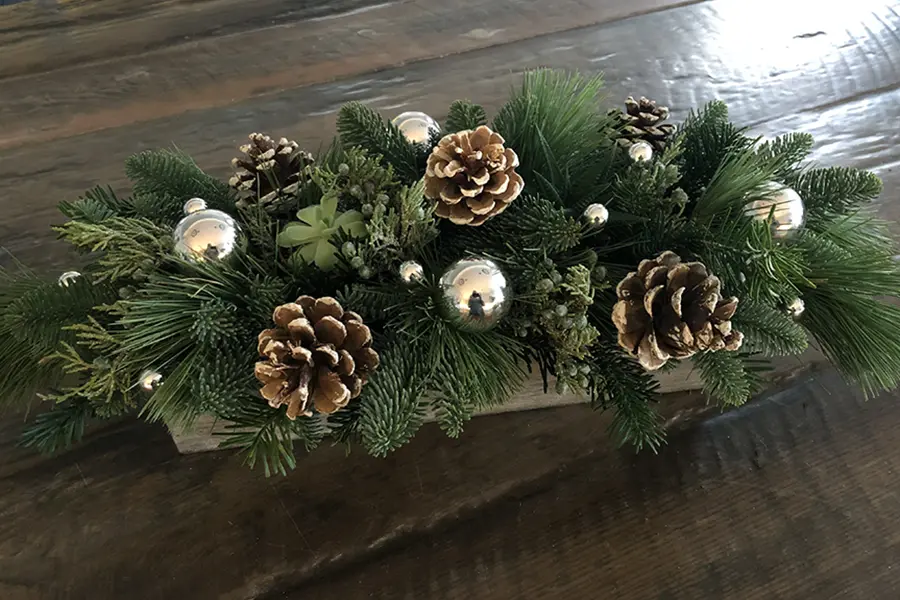 And creating a fresh evergreen centerpiece that will last for weeks.
We limited the number of people for this exclusive event which made the night more intimate and personal.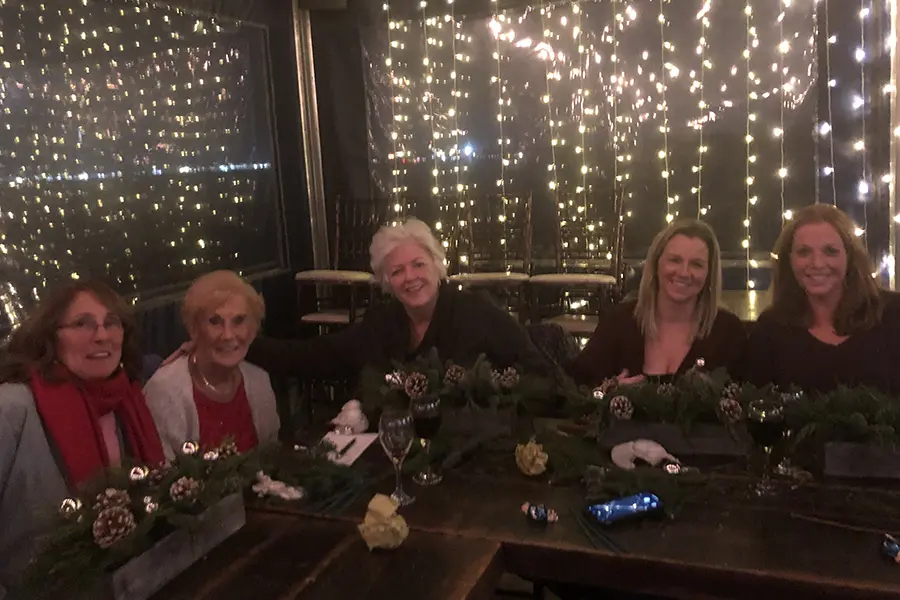 There were multi-general family groups.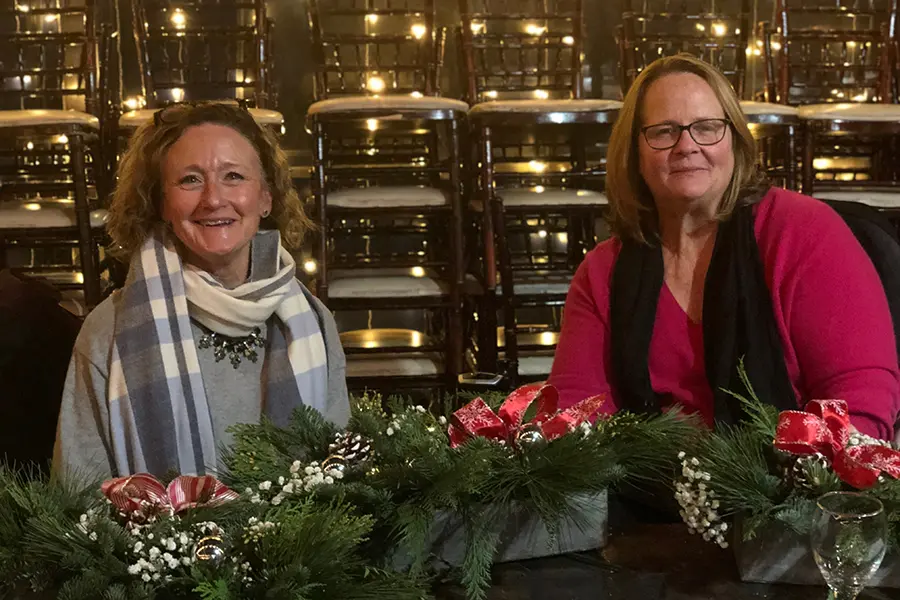 And friends,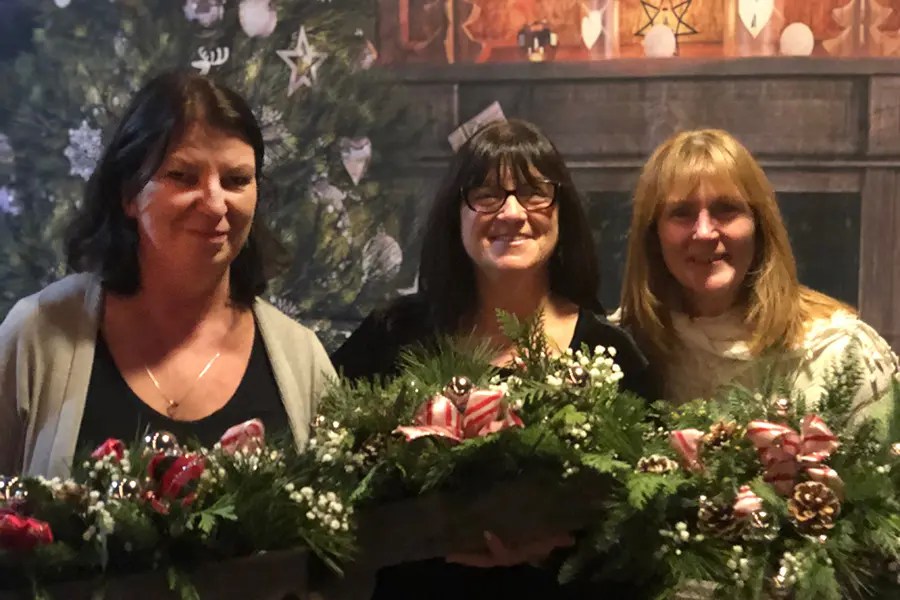 neighbors,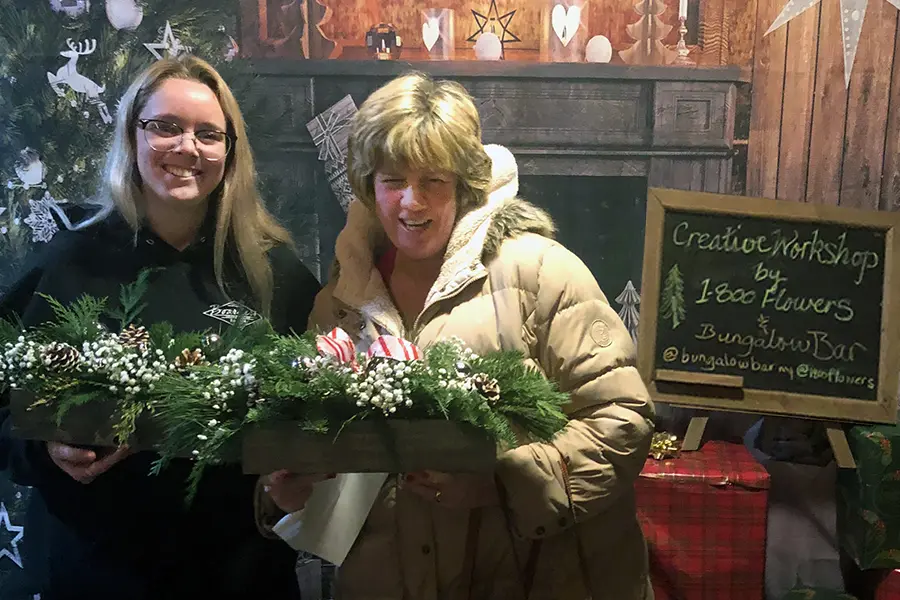 And mothers and daughters.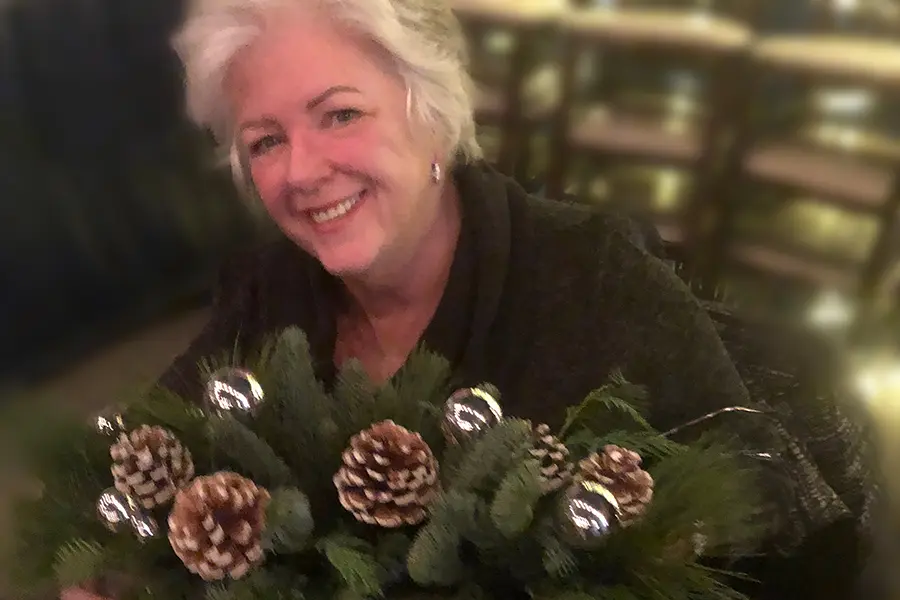 And not surprising – everyone did an incredible job!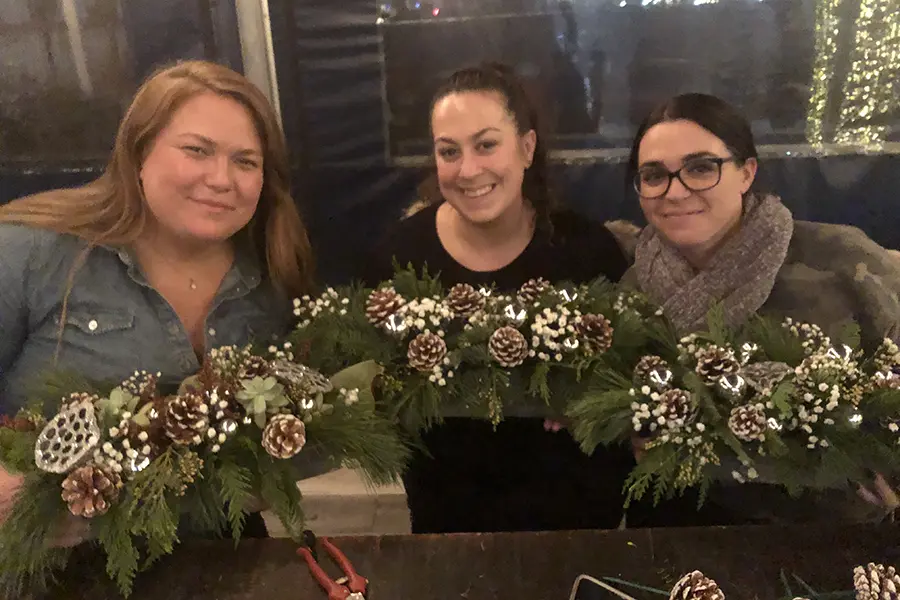 I was particularly impressed and inspired by my daughter Casey's (far left) use of materials from the Autumn Centerpiece. I had brought some grey and silver paints as well as glitter in case anyone brought the succulents and pods from their first arrangement.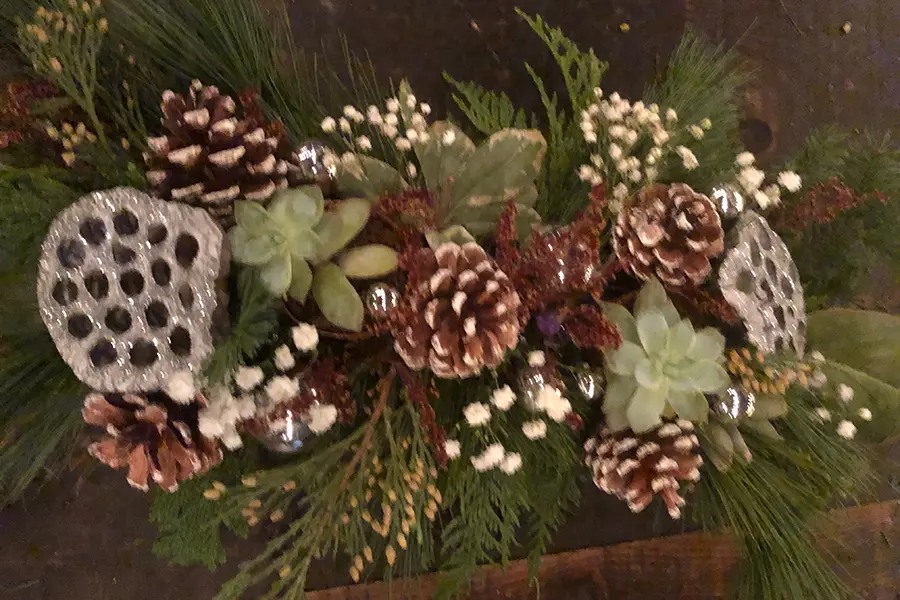 I flipped over the way that the pods completely changed their look with the glitter. Yet they still added a natural vibe to the arrangement – only with a little sass!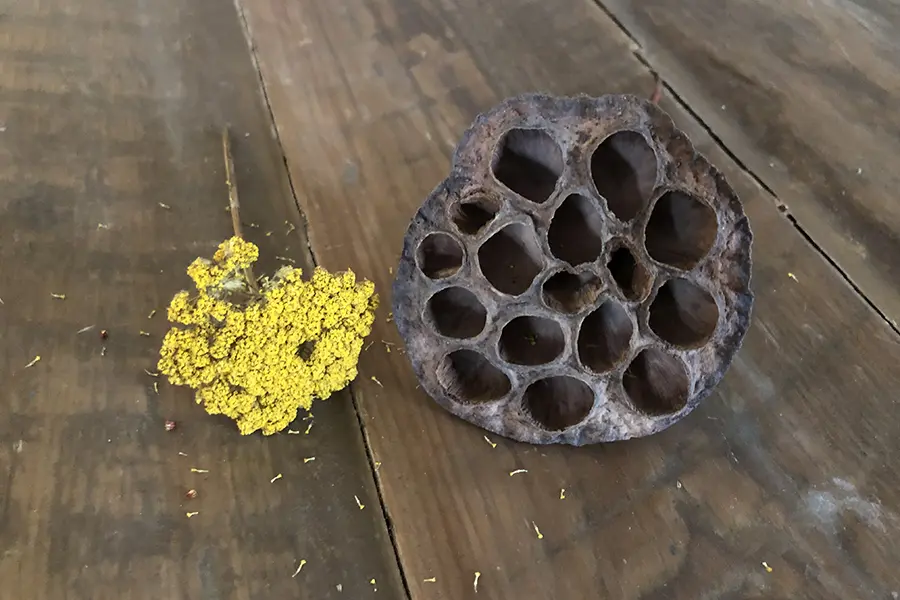 So of course, I had to make one of my own evergreen arrangements reusing not only the succulents and pods, but the yarrow too.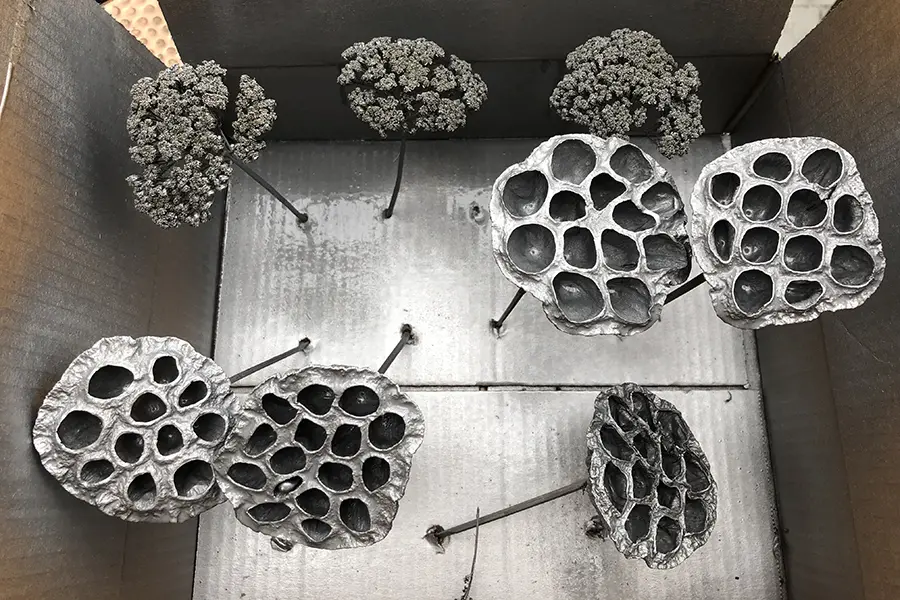 I sprayed everything first with grey paint as a base and then with a coat of silver. Then I sprayed them with a light coating an adhesive and sprinkled glitter all over.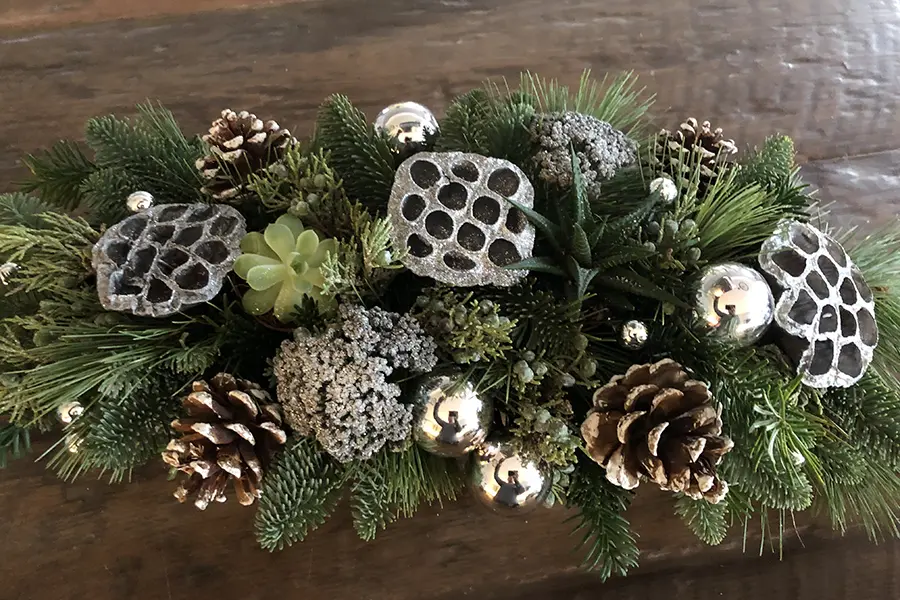 I also incorporated the dried, tinted solidago. I liked the way it added a little bit more of a woodsy color, picking up the brown pine cones.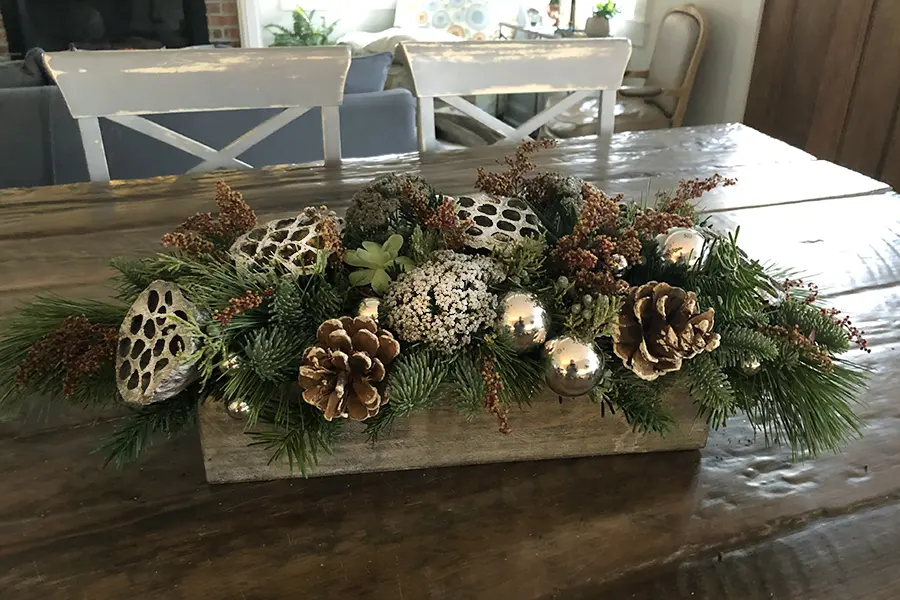 I love the way this arrangement turned out, don't you!